Last updated: May 26, 2023
The Blackfellows Hand Cave is a unique large rock overhang and shelter, located north of Lidsdale and Lithgow.
It's a place of cultural significance, and is home to well-preserved Aboriginal drawings of hands and weapons.
A short and easy walking trail leads to this cave, where visitors can spend time exploring the various drawings and the beautiful natural surroundings.
Blackfellows Hand Walking Trail
Distance:
500 m (return)
Duration:
30 minutes
Grade:
Easy (uneven surface)
Dogs:
Not allowed
Driving to the car park for the start of the Blackfellows Hand Cave walking trail isn't complicated, but it might be a bit confusing because the signage isn't the best.
You can find this small car park approximately 1 km into Blackfellows Hand Trail (which is the name of the unsealed road) off Wolgan Road (see map).

There are various ways to get there, but the easiest way is by taking the Wolgan Road exit from Castlereagh Highway in Lidsdale, then continuing until the intersection with Blackfellows Hand Trail.
Before you get to that car park, you will see an information board, as reflected in this photo:

It would have made a lot of sense if this was also the starting point of the walking trail, but it isn't.
You will need to drive a few hundred metres further up the road to get to the car park and the start of the walking trail.
Keen to visit more unique sights nearby? Check out our
guide to the Glow Worm Tunnel
, an abandoned railway tunnel with thousands of resident glow worms.
Blackfellows Hand Walking Trail
The walking trail to the Blackfellows Hand Cave is approximately 500 metres return and certainly isn't difficult at all.
There is a set of stairs, and the surface is a bit rough at times, so this walk is not wheelchair or pram friendly. Decent hiking shoes are also recommended.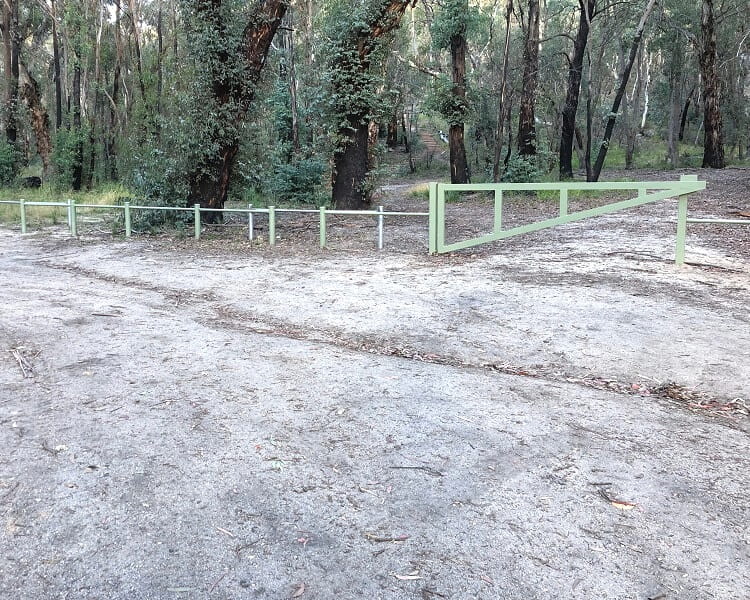 Once you've parked your car, make your way through the gates and look for the walking path behind two large trees, as per this image: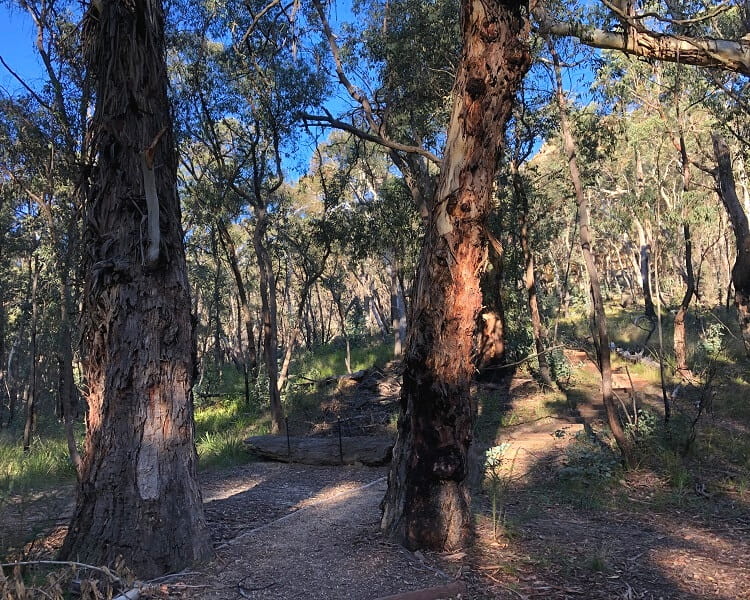 From that point on, the path is quite easy to follow up until you see a large rock overhang in front of you, which is the Blackfellows Hand Cave.
About the Blackfellows Hand Cave
The Blackfellows Hand Cave is a rock shelter that served as an important meeting and occupation place for the local Wiradjuri people.
The Aboriginal name for the cave is Maiyingu Marragu, and is located in Wiradjuri Country.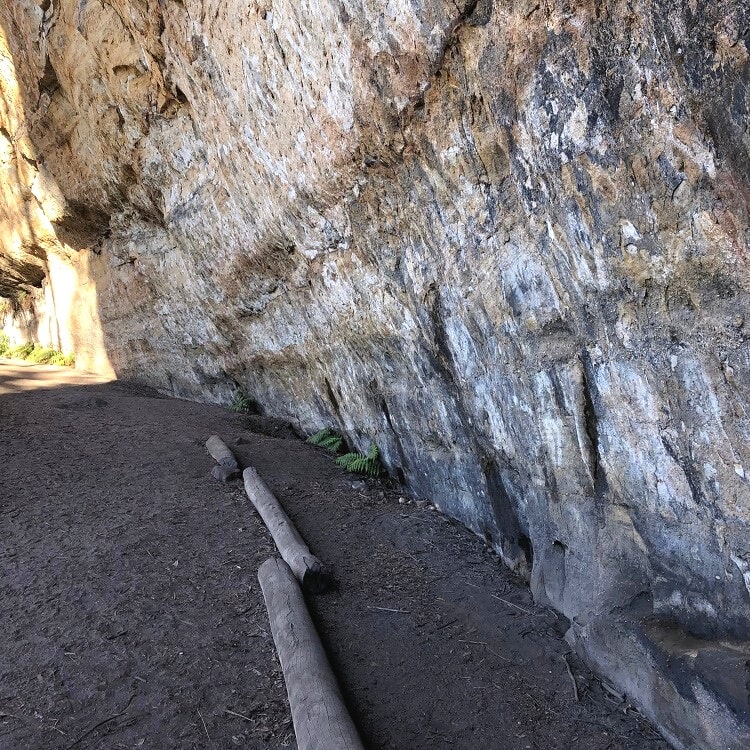 The area where the cave is located is rich in wild resources and is known for its natural appeal with rich vegetation and water sources. The shelter included a separate men's and women's area, in addition to a women's birthing area.
The drawings that you will find in the cave have been well preserved. You will find drawings shaped like hands, arms, and weapons.

Note that this area is of cultural significance, and visitors should not touch or in any way damage the paintings.
It's an area that is still used today by the local Aboriginal community, a place where culture can be sustained for future generations.
The Blackfellows Hand Cave is one of many tourist attractions in this part of the Blue Mountains. Check out our
list of things to do in Lithgow
for more ideas!