Last updated: April 21, 2023
Reviews of seven of the best Blue Mountains day tours, based on value for money, transport, duration, highlights, and tour operator.
The Blue Mountains is one of the most popular tourist and weekend-getaway destinations in Sydney and New South Wales. And one of the most convenient and comfortable ways to enjoy the beauty of this beautiful national park is by joining a professional Blue Mountains tour.
A day tour to the Blue Mountains is a great way to see all the highlights in comfort and style, especially if you've never been there before and don't have your own transport.
Keep reading, as we reveal the seven best Blue Mountains tours departing from Sydney, catering to different budgets.
Top 7 Blue Mountains Tours:
Top 7 Blue Mountains Tours
The following day tours have been selected based on value for money, destinations along the way, duration, transport, customer reviews, inclusions, and general quality and reputation of the tour operator.
1. Blue Mountains Deluxe Minivan Group Tour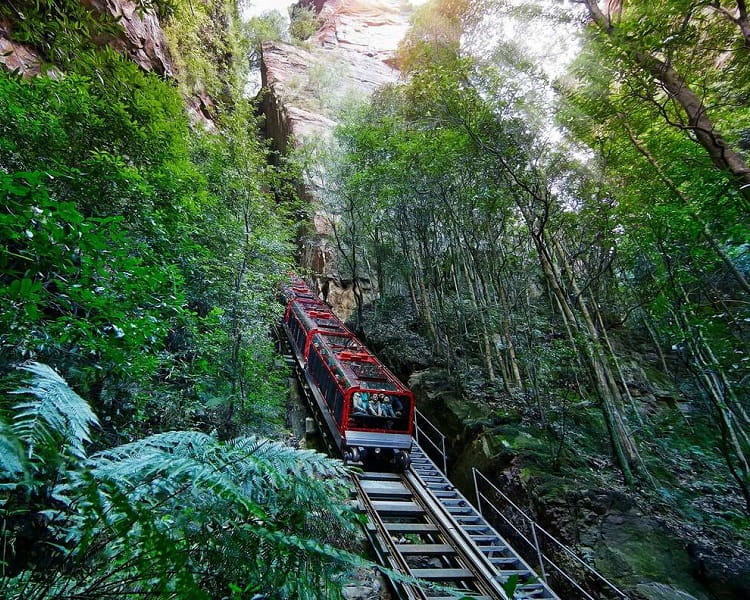 Offered by Diamond Tours, this popular Blue Mountains day tour includes a visit to Featherdale Wildlife Park, all rides at Scenic World, a visit to Echo Point and the Three Sisters, and a visit to Leura.
What's great about this particular tour is that you'll be transported in a deluxe minivan with a maximum of 21 people, which makes the whole experience all the more comfortable.
The day ends with a visit to Featherdale before driving back to the Sydney CBD to four major drop-off points.
Tour inclusions:
Air-conditioned minivan (max 21 people)
Scenic World rides
Admission to Featherdale Wildlife Park
2. All Inclusive Blue Mountains Small-Group Day Trip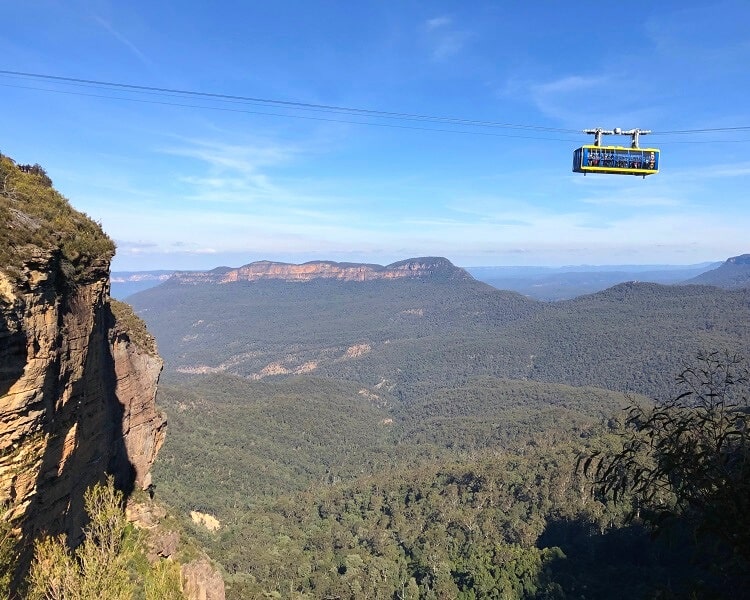 This well-organised and comfortable all-inclusive tour brings you to Featherdale, Scenic World, Echo Point, and the Three Sisters. It also includes a short and easy guided walk to beautiful lookout points.
A comfortable air-conditioned minibus and a knowledgeable tour guide make for a personalised experience, with a chef-prepared lunch to add to the experience.
To finish the day, a relaxing Harbour cruise along the Parramatta River brings you back to Sydney Harbour.
Tour inclusions:
Mini bus (max 20 people)
Scenic World rides
Chef prepared lunch
Admission to Featherdale Wildlife Park
Cruise to Sydney Harbour
3. Blue Mountains Day Trip with River Cruise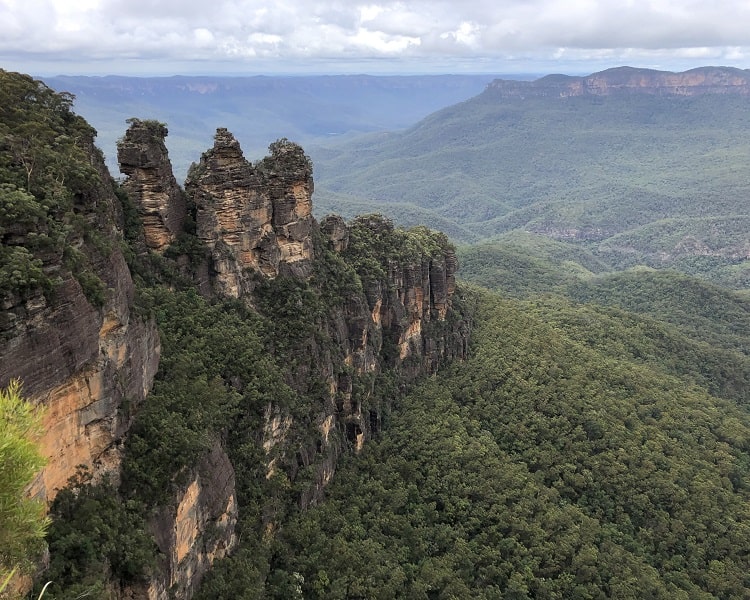 This full-day (10 hours) Blue Mountains day tour includes the Katoomba highlights, such as the Three Sisters, Echo Point, and the Jamison Valley.
You also have the option to include the three Scenic World rides (Cableway, Skyway, and Railway), and you can bring your own lunch or buy lunch at one of the various stops on the day.
The first stop of this tour is at the Featherdale Wildlife Park, where you can get up close and personal with kangaroos, wombats, and crocodiles.
On your return trip, you get to enjoy the serenity of a 1-hour Fantasea River Cruise on the Parramatta River, bringing you back to Circular Quay to conclude the day tour.
Tour inclusions:
Transport by air-conditioned bus
Scenic World rides (optional)
Admission to Featherdale Wildlife Park
River cruise back to Circular Quay
4. Small-Group Blue Mountains Day Trip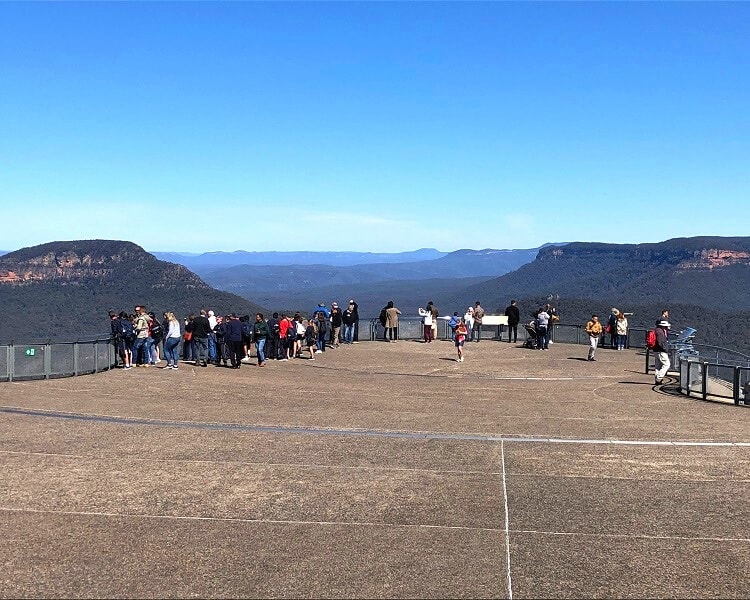 This small-group Blue Mountains tour includes a visit to Featherdale Wildlife Park, and also a stop at Echo Point and the Three Sisters.
One of the highlights of the tour is a guided bushwalk in the Wentworth Falls area, where you'll be enjoying a few fantastic lookout points and incredible natural scenery.
You will also be visiting Katoomba, where you can enjoy lunch at one of the many cafes (not included) or bring your own food to eat outdoors.
Tour inclusions:
Transport by air-conditioned coach
Guided walk to Wentworth Falls
Admission to Featherdale Wildlife Park
5. Blue Mountains Day Adventure with BBQ Lunch

This fun Blue Mountains day tour from Sydney stands out in that it's a highly informal tour suitable for travellers between the ages of 18 and 39. It's an affordable tour where you get to see all the highlights in a friendly atmosphere.
The tour includes a visit to Wentworth Falls, Three Sisters, Echo Point, and even a visit to a local swimming spot during the warmer summer months.
There is a limit of 20 people on this tour, and with knowledgeable and local guides, you are guaranteed to have a personalised experience. And what's better than an authentic Aussie-style BBQ for lunch?
Try this tour out if you want to spend a fun and exciting day out in the Blue Mountains with like-minded people.
Tour inclusions:
Air-conditioned vehicle (max 20 people)
Aussie BBQ (vegan options)
Local guides
6. Fully Inclusive Blue Mountains Private Tour

If you prefer a comprehensive private tour for you and your group, this fully inclusive Blue Mountains tour may be the perfect option.
Operated by Sydney Private Day Tours, you will be transported to the Blue Mountains in a luxury minivan or SUV, driven by a professional driver and guide.
You will be picked up from your hotel (or any requested location) and taken to the major highlights in the Blue Mountains, including Scenic World, Echo Point, the Three Sisters, and Leura, plus a trip to Featherdale Wildlife Park.
Tour inclusions:
Private transport by minivan or SUV
Admission to Featherdale Wildlife Park
Scenic World rides
Complimentary morning tea
7. Blue Mountains Afternoon and Sunset Tour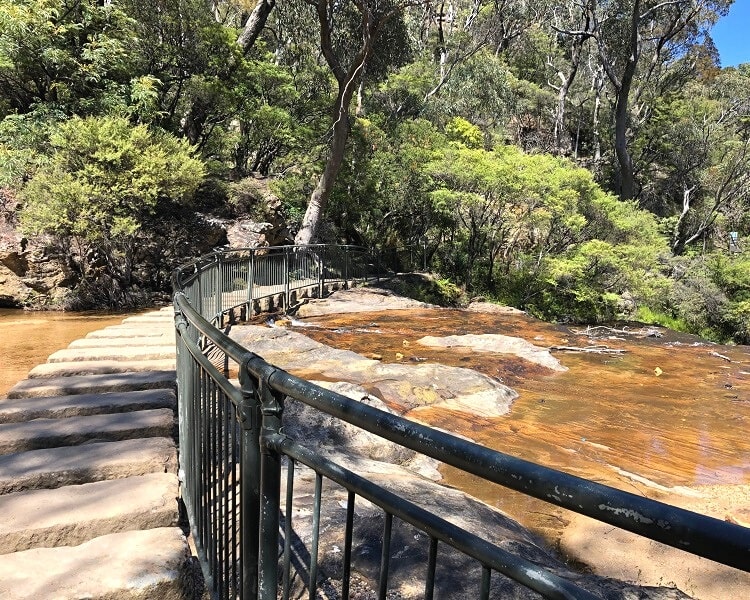 This particular Blue Mountains tour is a bit different from the rest on this list in that it is an afternoon tour, avoiding an early morning rush hour start.
This tour strongly focuses on the native flora and fauna and the local Aboriginal history and culture. The day starts with an easy bushwalk in the Wentworth Falls area, including a spectacular lookout.
The day continues in the Katoomba area with a visit to Echo Point and the Three Sisters, before settling in for a beautiful sunset. Transport is with an air-conditioned mini-coach, and a nice picnic lunch is included in the tour.
Tour inclusions:
Transport by air-conditioned mini coach
Guided bush walk
Picnic lunch
Alternative: Blue Mountains Explorer Bus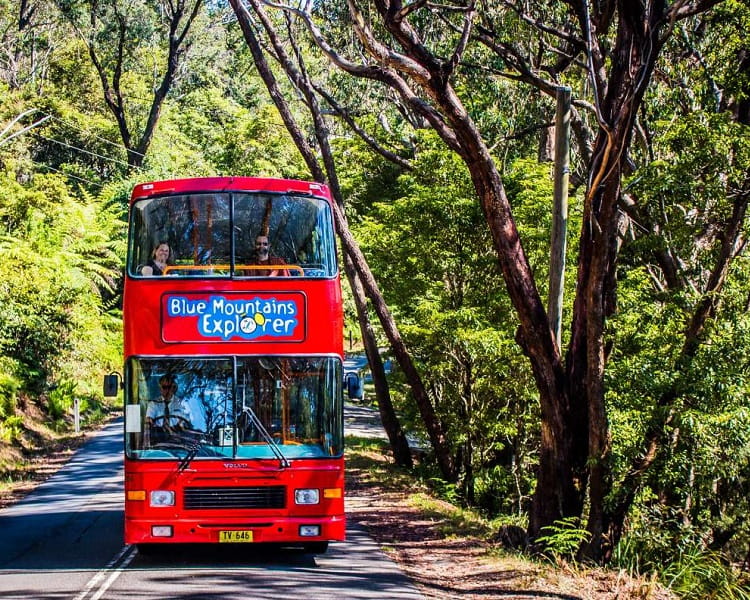 If you want to go a little more DIY and make your own itinerary, the Blue Mountains Explorer Bus is the perfect solution. This classic Hop-On-Hop-Off bus gives you the freedom to spend as much time as you like at the most popular spots.
It's incredibly easy to travel to the Blue Mountains by train, and once you arrive at Katoomba train station, you can jump straight on the Explorer Bus to get to all the highlights.
When you're ready to go to the next highlight, simply wait for the bus to arrive and hop on. The bus drivers are super friendly and provide excellent and valuable background information about the different highlights.
You can purchase two different types of tickets. One option is to buy a ticket just for the bus, and the other option is to include a full-day pass to all attractions at Scenic World at a discounted price.
What to Look For in a Blue Mountains Tour?
If you're interested in booking a Blue Mountains tour, please consider the following criteria for guidance.
1. Price and Inclusions
Prices can vary between tours. Ensure you check the inclusions, as sometimes an expensive lunch is included, which can inflate the price. Also, check whether any entry tickets are included or if you need to purchase these yourself.
2. Customer Reviews
The best way to determine whether a specific tour suits you is by reading the reviews. Tour websites like GetYourGuide and Viator usually have a good amount of reviews per tour which often reveal more details.
3. Transport and Duration
While most day tours take around 8-10 hours, make sure that you're happy with the advertised duration.
Also check what type of vehicle is used to get you to the Blue Mountains. A big coach typically means that the hotel pick-up process in the morning can take quite some time, whereas a small van is much quicker.
Also note that some Blue Mountains tours use a ferry to bring you back to the city, which is an excellent way to see more parts of Sydney that you would otherwise not see.
4. Featherdale Wildlife Park
Some tours include entrance to Featherdale Wildlife Park in Doonside, east of the Blue Mountains. This is a great little park, but if you've already seen Australian wildlife from close by or are simply not interested, find a tour that doesn't include this destination.

Who Should Book a Blue Mountains Tour?
Most Sydney-siders know their city well and will likely have visited the Blue Mountains several times.
But if you're a tourist from overseas or interstate visiting Sydney for a week or a few days, you may not know how to get around and which highlights to see. In that case, a day tour of the Blue Mountains is highly recommended.
Focus on Highlights
One could spend a whole week in the Blue Mountains and still not see all the highlights. The Blue Mountains region is huge, with just so much to see and do.
So if you only have one or two days to spend in the Blue Mountains, then it's best to focus on the absolute highlights.
Save Your Time
And that's precisely what most Blue Mountains tours involve. Doing a tour means you don't have to waste time researching where to go, how to get there, and so forth.
If you book a good quality Blue Mountains tour, you can relax and let the professionals take you to these highlights, often complemented with excellent background information.
Book in Advance
Be mindful that booking your Blue Mountains tour well in advance is essential if you are visiting Sydney in the October to March spring and summer season.
The spring and summer season is usually very busy, and to make sure you're not going to miss out, it's always recommended to lock in your favourite tour bookings.
Or Do It Yourself
You could also catch a train or rent a car to explore the Blue Mountains by yourself. As long as you do your research and you know where to go, this can be an excellent idea.
The benefit of doing it this way is that you're in complete control and can decide for yourself where and where not to go.
The drawback is that it may be a bit more time-consuming, especially when using public transport.