Last updated: April 13, 2023
Bobbin Head is a popular family day-trip destination situated on Cowan Creek in the western section of Ku-ring-gai Chase National Park.
Situated amidst beautiful scenery, the area has excellent facilities, such as picnic areas, gas barbecues, cafes, and playgrounds.
And with a great variety of hiking trails, Bobbin Head is also the perfect base to go for a nice bushwalk. Read on to find out more!
There are two ways to drive to Bobbin Head. You can follow Ku-ring-gai Chase road coming in from the west (near Hornsby) or Bobbin Head road coming in from the south (North Turramurra).
There is lots of public parking available, but you will need to pay the $12 entrance fee to get into the park, allowing you to park your car for the day.
When is the best time to visit Bobbin Head?
All year round, but a sunny day in spring or summer works best for water activities, and winter is great for hiking.
Things to Do in Bobbin Head
Escape the city and enjoy a day out in stunning natural scenery.
Less than an hour's drive from the Sydney CBD, Bobbin Head has lots of facilities and exciting activities on offer to keep visitors entertained for a whole day.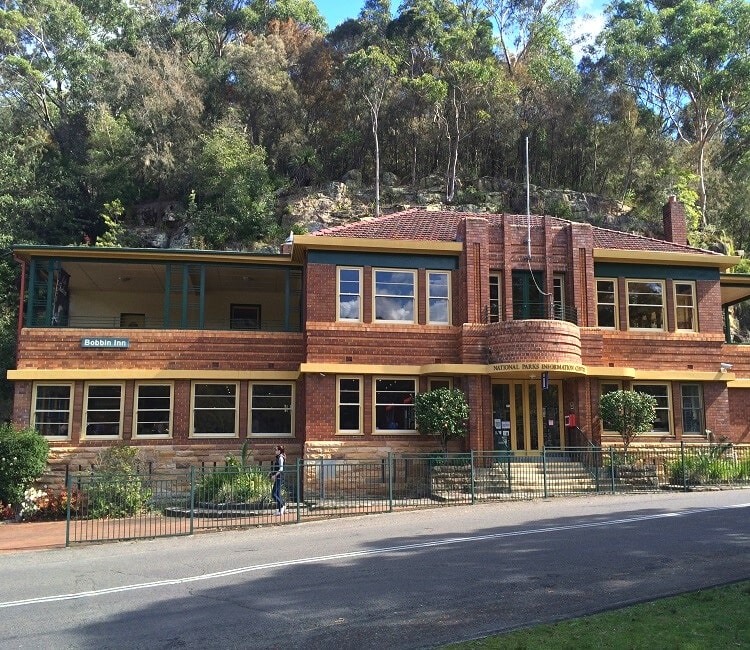 If you've never been there, it might be a good idea to visit the Bobbin Head Information Centre for more information on things to see and do. They also have free maps available.
The information centre is located within the historic Bobbin Inn building on Ku-ring-gai Chase Road.
1. Water Activities
Bobbin Head is surrounded by water, making it an excellent spot for water activities such as canoeing, kayaking, and fishing.
Paddle boats and kayaks can be hired to explore Cowan Creek and Apple Tree Creek further. A boat ramp is also available for public use at Apple Tree Bay.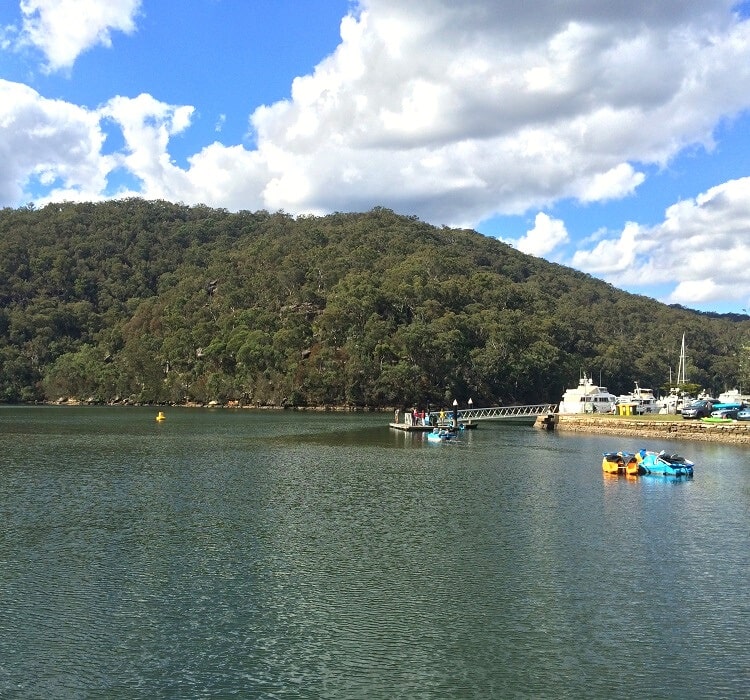 There are several great fishing spots to be found in the area, but you will need to have a fishing license.
Go ahead and drive a bit further north along Apple Tree Road, as that area generally tends to be a bit quieter.
2. Picnic Areas and Cafes
With so much open green space and excellent facilities, Bobbin Head is the perfect spot to organise a barbecue or picnic.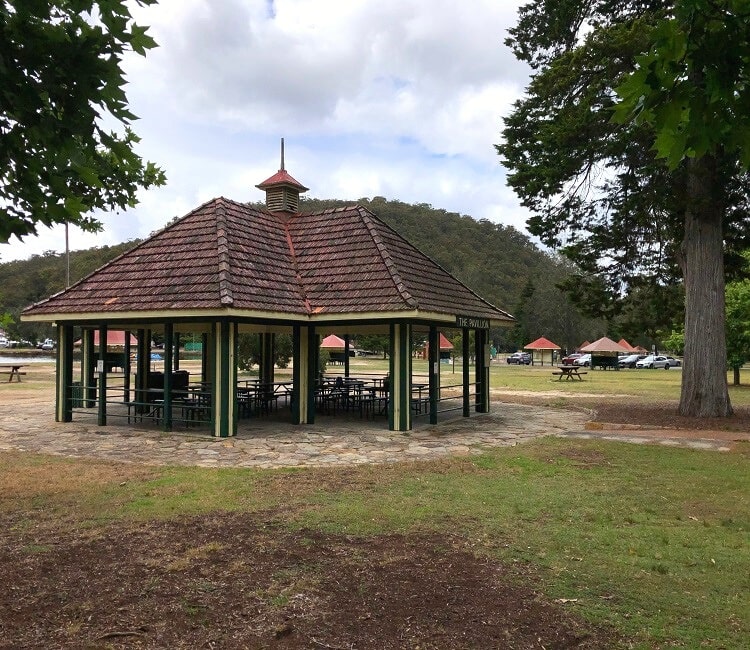 Bobbin Head is home to several barbecue stations, picnic shelters, toilet facilities, and playgrounds spread out across the area.
Two large picnic shelters (The Pavilion and The Station) are also for hire. Contact the information centre for more information and bookings.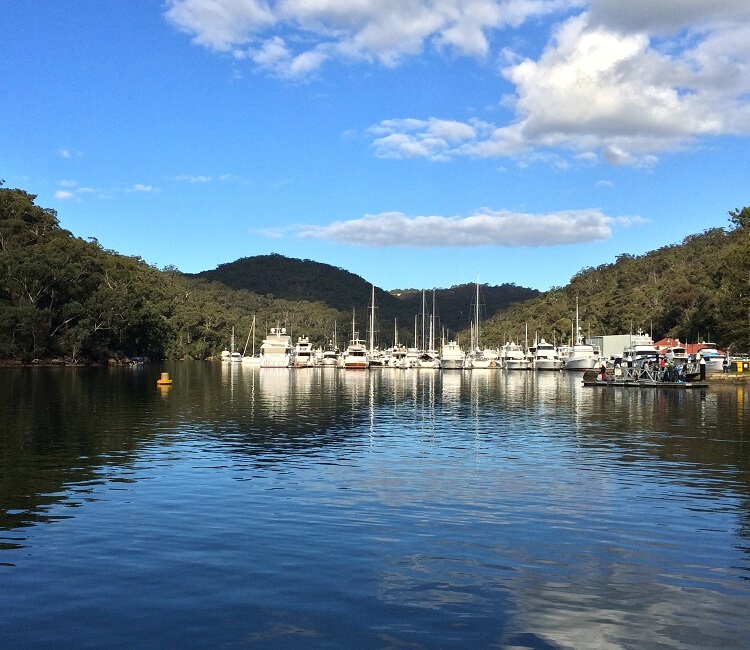 If you're simply driving through, or you haven't brought any food with you, there are also a couple of cafes in Bobbin Head where you can go for a coffee and a bite.
Bobbin Inn Cafe is situated in a historic building right in the heart of Bobbin Head. This building was initially constructed as a dance hall and restaurant in the 1930s and now hosts a cafe and information centre.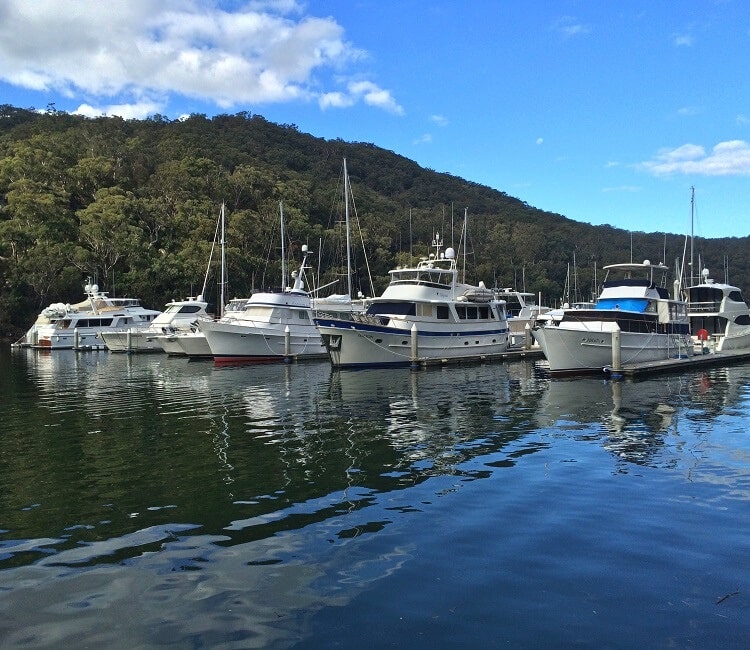 Facing the water, the cafe inside the Empire Marina on the eastern side of Bobbin Head is another good option.
The menu there is quite diverse, plus the atmosphere in the marina, with 200 marina berths and 10 moorings, is slightly more appealing.
But as mentioned, if you're going to spend a day in Bobbin Head, it's perhaps a bit more fun to organise your own picnic or barbecue.
3. Bobbin Head Cycle Classic
Bobbin Head is host to the Bobbin Head Cycle Classic, an annual cycling event with various routes (from 27km to 104km) to suit all levels of cyclists.
This exciting event takes place in some of the most beautiful scenery in Sydney, including a pristine national park, rolling hills, open countryside, and leafy suburban streets.
Check out the Bobbin Head Cycle Classic website for more details. The next "Bobbo" is scheduled to take place in March 2024.
4. Walking Tracks
If you're into hiking as much as we are, then Bobbin Head is a great destination with several short and long bushwalking trails to be discovered in the area.
1. Mangrove Boardwalk
The easiest and shortest walk is the family-friendly Mangrove Boardwalk that meanders through an area of saltwater mangroves as part of Cockle Creek.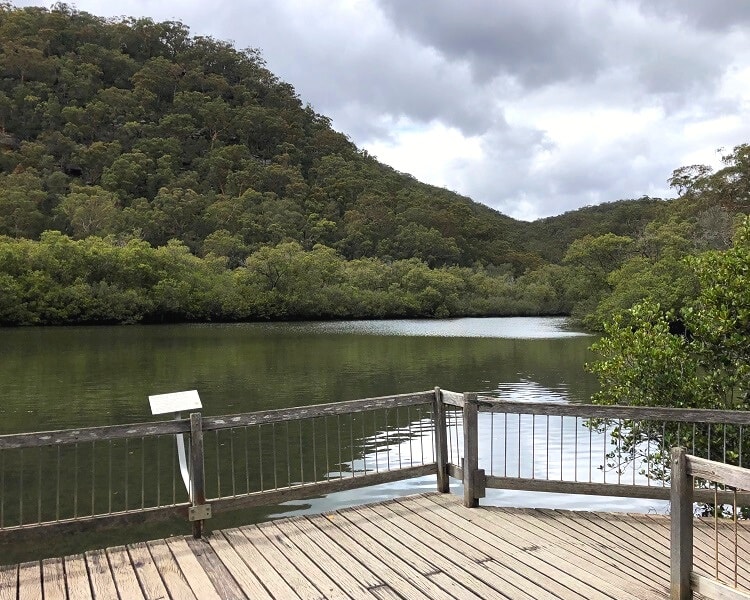 Keep an eye out for wildlife, such as flying foxes, snakes, mangrove herons, and mud crabs, as you navigate this fascinating area.
2. Rainforest Track
Not too far from the end of the boardwalk, the track splits in two separate trails, one leading to Wahroonga (see below) and the other going through a rainforest ending at a beautiful gully.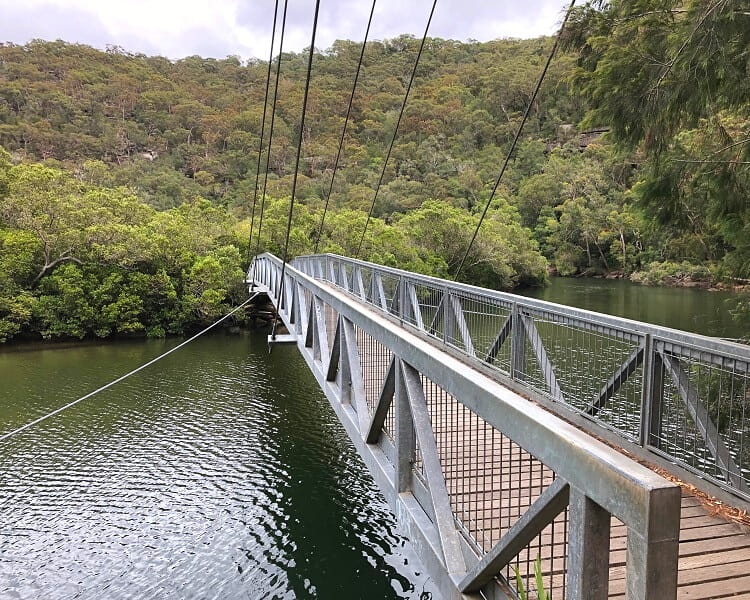 This Rainforest Track is relatively short and is a great opportunity to experience the beauty of an actual rainforest.
3. Gibberagong Track
The Mangrove Boardwalk evolves into the Gibberagong Track, a 4km trail that continues all the way to suburban Wahroonga.
Gibberagong means "place of rocks" and is the alternative name for the creek.

Following Cockle Creek, this moderately challenging bushwalking trail is perfect for wildlife and birdwatching enthusiasts.
4. Bobbin Head, Sphinx and Warrimoo Loop Track
One of the most challenging and beautiful walking tracks near Bobbin Head is the 10km circuit walk that includes the Bobbin Head track, the Sphinx track, and the Warrimoo track.
The start of the Sphinx Memorial loop walk is behind the Empire Marina, signposted with Warrimoo and Bobbin Head track, and you can choose to go clockwise or anti-clockwise.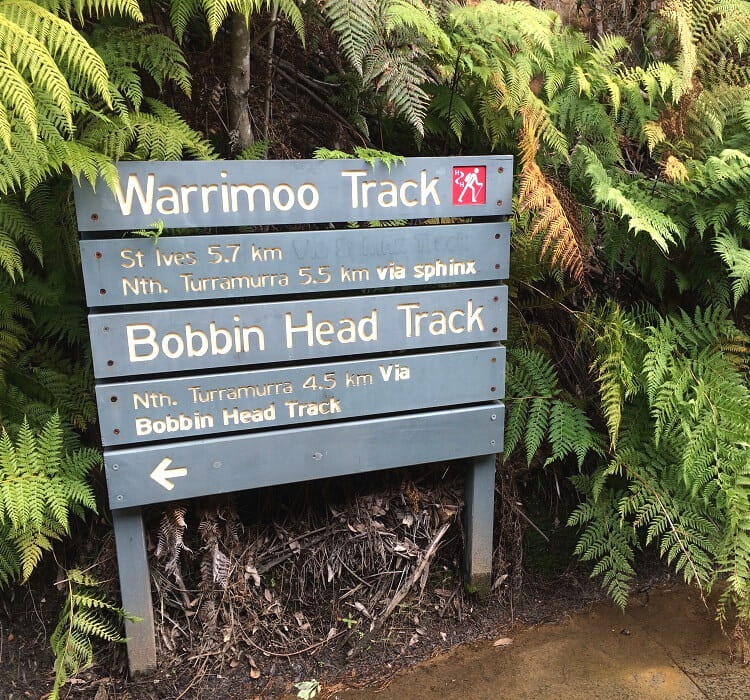 The best section of this loop is the Warrimoo Track, with beautiful forests, rock formations, mangroves, and panoramic water views to take in.
The Sphinx Memorial along the Sphinx track is a unique sandstone monument that was built in the 1920s to commemorate those who died in service during World War I.
5. Birrawanna Track
The 2.5km Birrawanna Track starts near the Bobin Inn and leads to the Kalkari Discovery Centre on Ku-ring-gai Chase Road.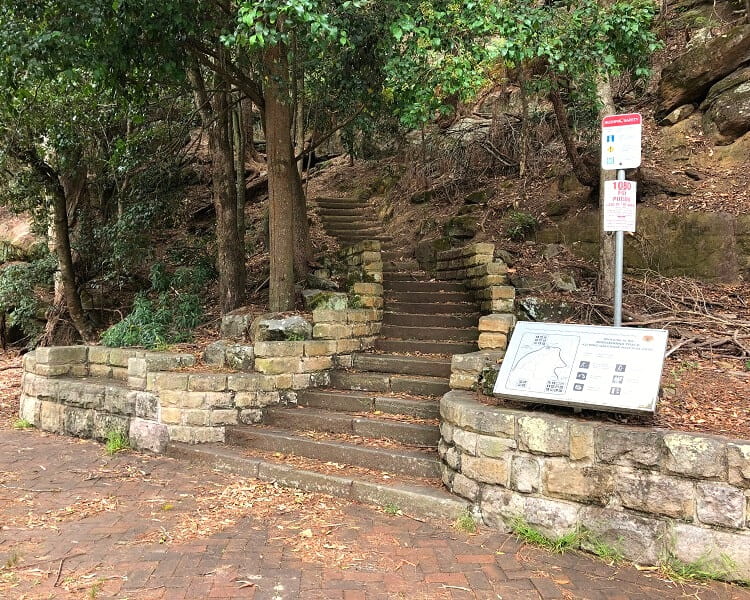 Run by volunteers, this centre tells you everything about the national park's plants, animals, and Aboriginal history.
Follow Ku-ring-gai Chase Road if you're coming in from the west (near Hornsby), or follow Bobbin Head road if you're coming in from the south (North Turramurra).
Public parking is available close to all facilities.
The official address of Bobbin Head is (see Google Maps):
Apple Tree Bay Rd
Mount Colah NSW 2079