Last updated: November 7, 2022
Chinamans Beach is a hidden treasure in Sydney's Middle Harbour. Compared to its bigger neighbour Balmoral Beach further south, Chinamans Beach usually attracts a smaller crowd.
Rosherville Reserve, located just behind the beach, is a large green area, perfect for an afternoon picnic or a barbecue.
Read on and find out more about this beautiful area in Mosman.
How to Get to Chinamans Beach
Lots of free street parking is available around Chinamans Beach and Rosherville Reserve, but do note that some walking is required to get to the beach from the streets.
The park does have a small (paid) car parking area along McLean Crescent in Mosman, but tends to fill up quickly on sunny days (see map location).
Public transport is also an option, with various buses passing through Mosman from the city and Neutral Bay. Check the timetables on the NSW Transport Info website.
While Balmoral Beach attracts thousands of visitors each day in summer, next-door neighbour Chinamans Beach is a much quieter alternative, beautifully tucked away between the ocean and Rosherville Reserve.
Chinamans Beach was named after the Chinese residents who organised market gardens in the park back in the day.
The 230 meters long strip of sand is located in Mosman and faces Middle Harbour and Clontarf Reserve on the opposite side. The beach is bordered by rocks on both sides.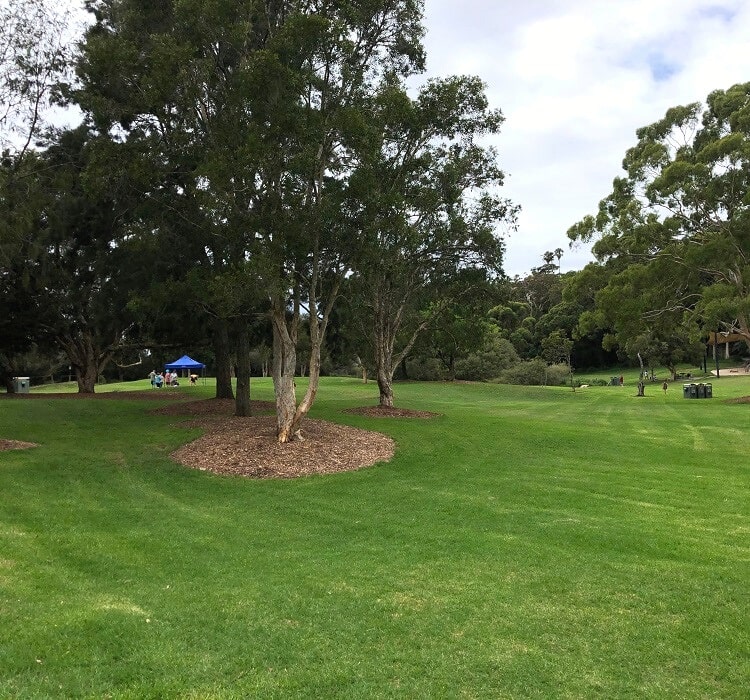 You won't find any shade on the beach, so it's recommended to bring beach umbrellas or tents and, of course, sunscreen. Rosherville Reserve does provide plenty of shade, so go there if you need a break from the sun.
There are no cafes or kiosks at the beach, so make sure you bring enough drinks and snacks if you plan to spend some there.
But there are many places to eat and drink a bit further out, for example at The Spit, at Balmoral Beach, or in the Mosman town centre.
Swimming
Chinamans Beach is the perfect place for a quiet swim. Swimming is considered safe here (like most beaches in Sydney's Middle Harbour) because the water is usually relatively calm.
Be mindful, though, that the water can get quite deep, and there is a lot of boat activity further out.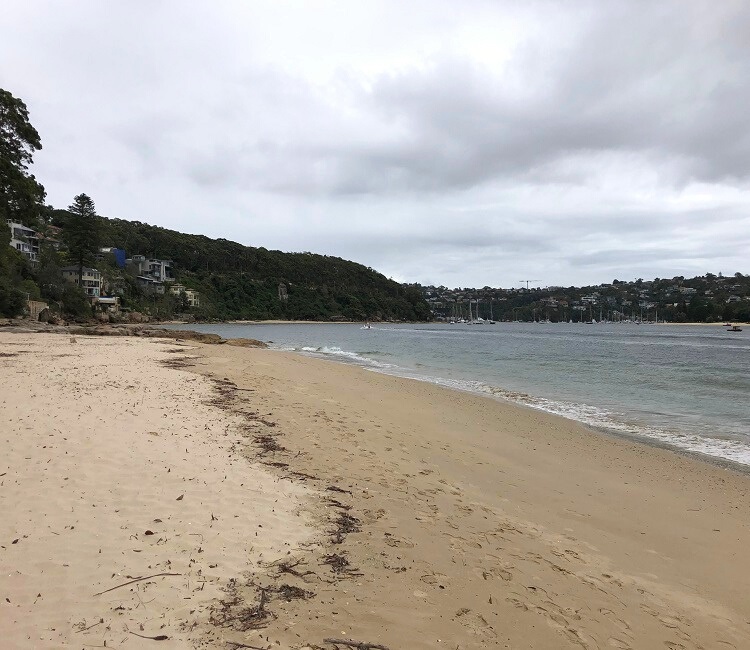 Water Sports
Chinamans Beach is also an excellent spot for water sports such as snorkelling, canoeing and kayaking.
It might be best to head out to either the north end or the south end to avoid colliding with swimmers on busy days.
Fishing
Fishing is a popular pastime in many areas of Sydney's Middle Harbour.
At Chinamans Beach, fishing is best done at the rocky areas on either side of the beach.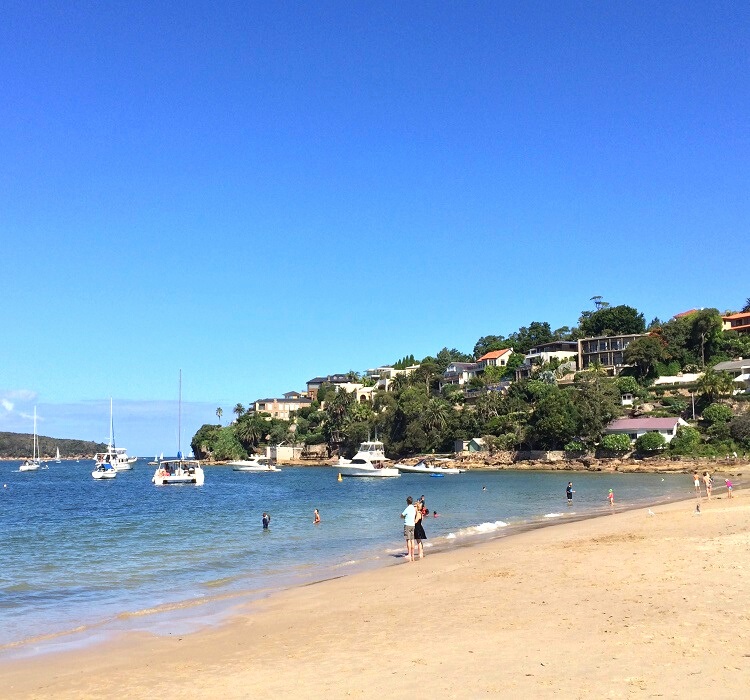 Surfing
Chinamans Beach is not suitable for surfing.
The beach is quite secluded, away from the ocean, so there's usually not a lot of wave action.
Hiking
There are some excellent hiking tracks near Chinamans Beach.
For example, the short walk to Balmoral along the foreshore around the rocks is quite enjoyable.
Or further away, the coastal trail between Balmoral Beach and Taronga Zoo is one of the better hikes in Sydney Harbour.
About Rosherville Reserve
The large park (around 3 ha) behind the beach is a beautiful, quiet area, the perfect spot to just relax and have a picnic or a barbecue.

With an abundance of large trees, there is plenty of shade to be enjoyed in Rosherville Reserve.
There is also a small playground where children can release all their energy, and the park also has a modern shower and toilet block right behind the beach.
Access Chinamans Beach via the short walking path from Rosherville Reserve.
Parking is available at the park (paid parking) and on the suburban Mosman streets nearby (free).