Last updated: February 17, 2023
While most people visit Cronulla Beach because of its beaches, beautiful parks, and lively town centre, this beachside suburb is also home to one of Sydney's prettiest coastal walking tracks.
Starting at Wanda Beach, the Cronulla Beach walking track is a picturesque 6 km coastal trail that follows the peninsula's shoreline, taking in several ocean rock pools, playgrounds, beaches, and impressive real estate.
Read on, and find out more about this enjoyable, family-friendly hike and its many highlights.
Cronulla Beach Walk
Distance:
6 km (part circuit)
Time:
2 hours (including stops)
Grade:
Easy
How to Get to Cronulla Beach
If you've been to Cronulla Beach before, you will know that there is lots of (free) parking available at the beaches, between the Wanda SLSC (map) and North Cronulla Beach.
It does fill up quickly on warm summer days, so you can try and find a parking spot in the suburban streets further away from the beach.
What's great about Cronulla is that it's one of the very few Sydney beachside suburbs that has its very own train station (on the T4 Eastern Suburbs & Illawarra Line).
It takes less than an hour from Sydney Central, and you will arrive right in the centre of town, only minutes away from Cronulla Park and the main beach.
Cronulla Beach Walk (Track Notes)
The below track notes describe the Cronulla Beach walking track in a clockwise manner, starting from the Wanda Beach surf life saving club, along the following highlights and landmarks:
North Cronulla Beach
South Cronulla Beach
The Esplanade
Salmon Haul Reserve
Hungry Point and Darook Park
Gunnamatta Bay and Park
However, if you're travelling by train, you can start this hiking adventure from the station. It's a circuit walk, so you can start from anywhere.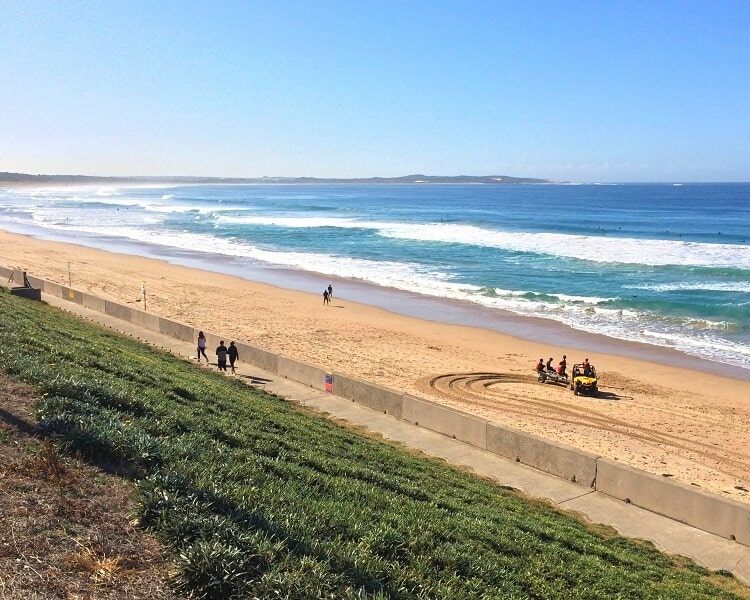 From the Wanda Beach SLSC head south following the shoreline towards the big lifeguard tower at North Cronulla Beach.
Elouera Beach is situated between Wanda and North Cronulla Beach and also has its own surf life saving club, complete with clubhouse and venue hire facilities.
1. North Cronulla Beach
The trail continues southbound towards North Cronulla Beach, a beautiful 400m long strip of sand facing Bate Bay, with waves perfect for surfing.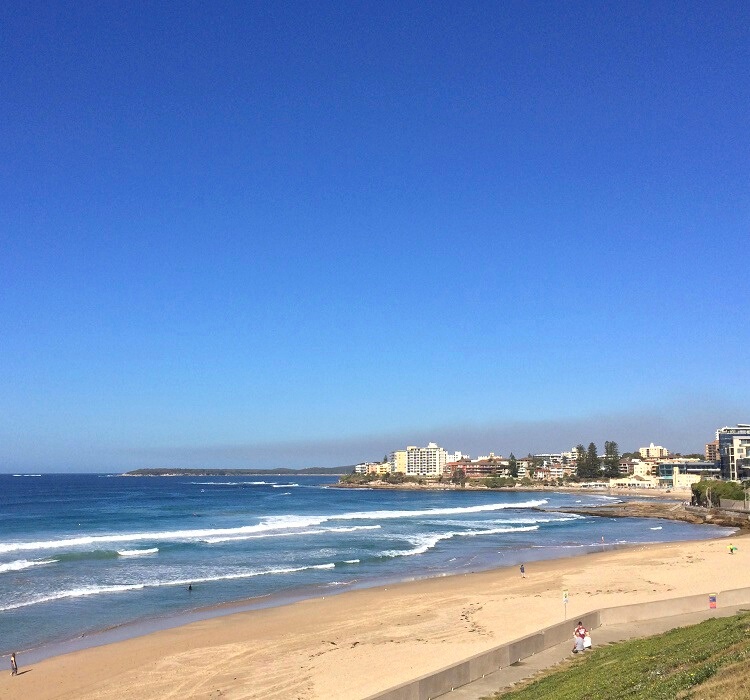 Swimming can be hazardous due to the strong rips that are almost always present, which is why it's important to always swim between the flags provided by the North Cronulla SLSC.

The SLSC has an iconic tower between the beach and Dunningham Park, where you'll find a large playground and various cafes and restaurants nearby.
2. South Cronulla Beach
From North Cronulla, it's only a short walk along the shore to South Cronulla Beach, situated in front of Cronulla Park.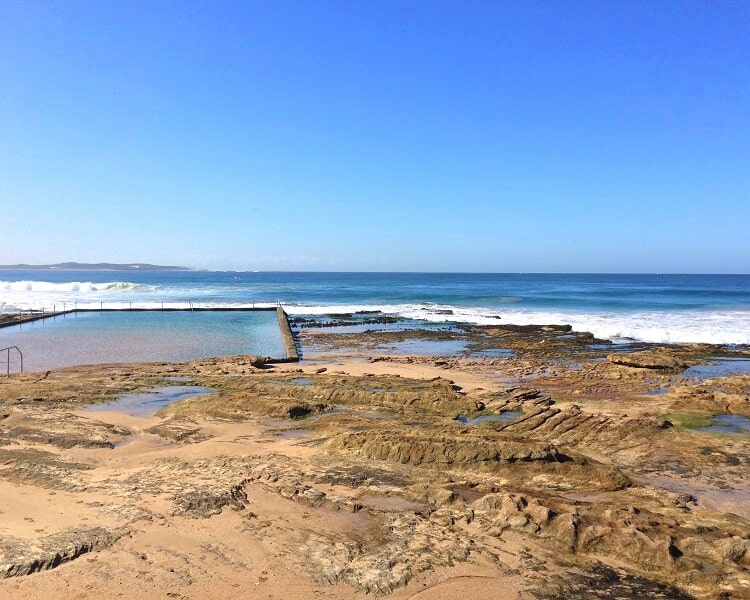 Opened in 1932, the two popular ocean rock pools between the two Cronulla beaches are a popular spot for swimming during the summer months.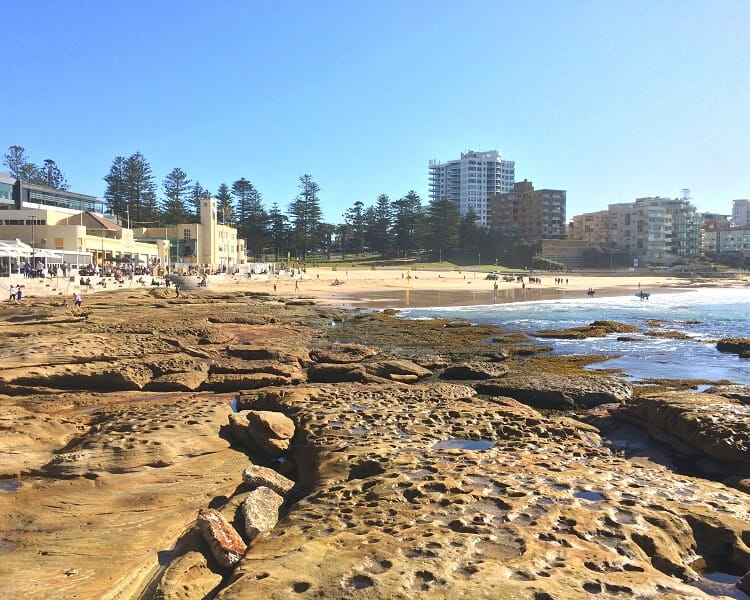 Cronulla Park is the perfect location for a picnic, with plenty of tables, a large playground and many trees that provide shade.
Bring your own food, or otherwise buy some takeaway from one of the many food outlets and cafes nearby.
3. The Esplanade
Starting at Cronulla Beach, The Esplanade is a comfortable footpath that extends all the way to the southernmost tip of the Cronulla Peninsula.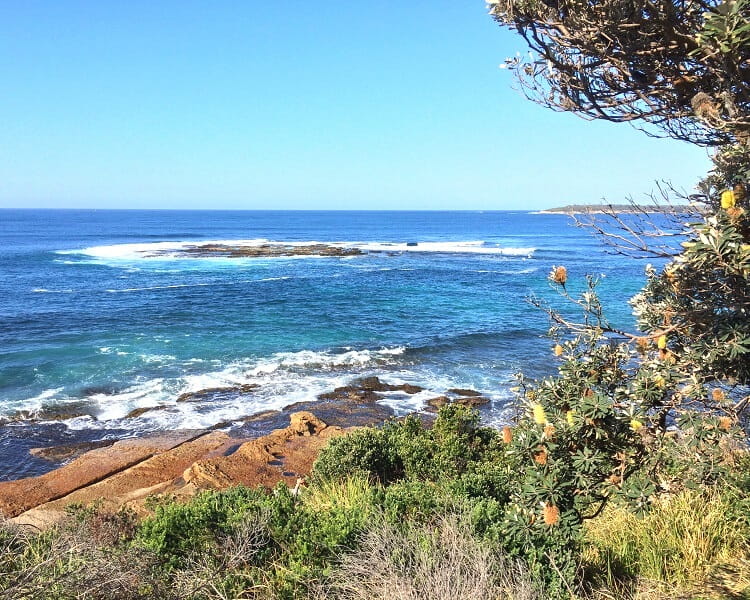 It follows the shoreline to Shelly Beach, Oak Park Beach, and around the corner to Bass and Flinders.
This is where you can enjoy great views of Port Hacking, the Royal National Park, Bundeena, and also Jibbon Beach in the far distance.
Shelly Beach
Home to a large ocean pool, a fenced playground and BBQ facilities, Shelly Park and Beach is a great spot to have a rest.

Also a popular location for wedding ceremonies, Shelly Park was so named because of the many sea shells that can be found in the area.
A few hundred metres further south is Oak Park, which is also home to a popular ocean pool, the Oak Park Rock Pool, similar to the Shelly Beach Ocean Pool.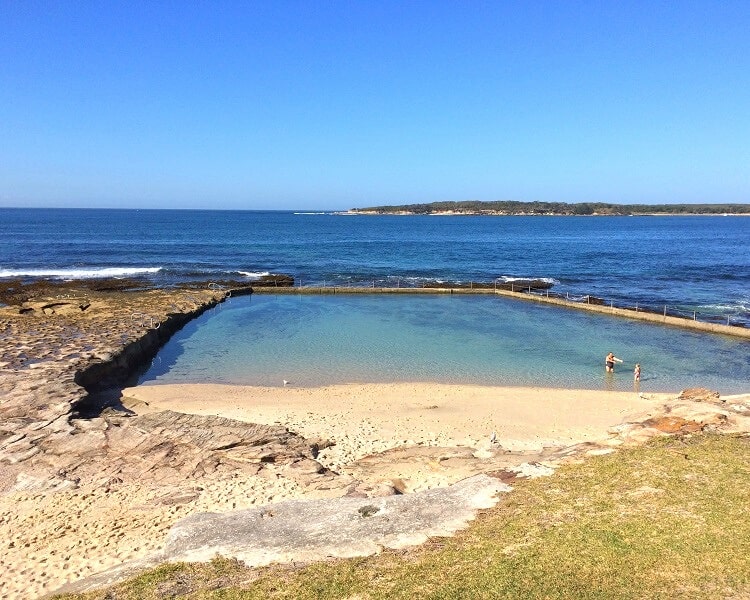 We liked the Shelly Beach Ocean Pool so much that we have it included in our list of best ocean pools in Sydney.
4. Salmon Haul Reserve
The trail continues southbound to Bass and Flinders Point, a scenic spot which was named after George Bass and Matthew Flinders.
They were two British explorers who sailed past the headland in 1796 and discovered Port Hacking.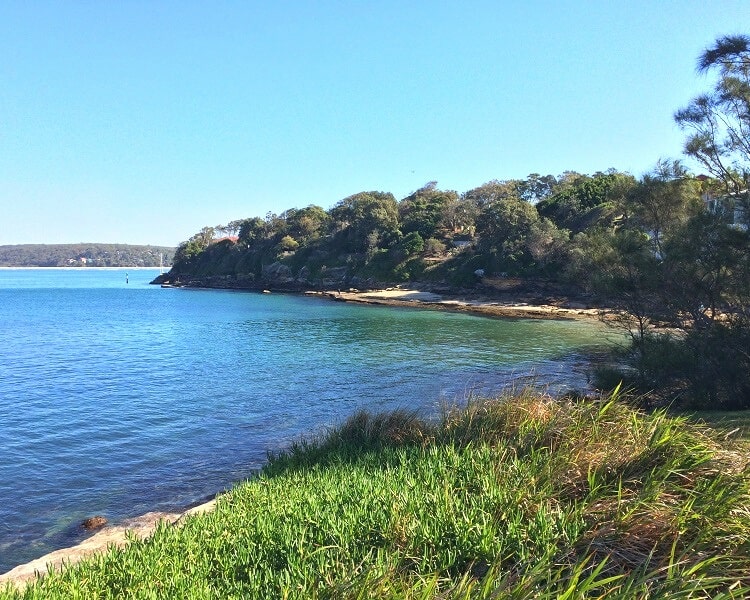 Right next to Bass and Flinders Point is Salmon Haul Reserve at the southernmost tip of the peninsula.
Overlooking Port Hacking, Salmon Haul Reserve is a very scenic and secluded spot, great for swimming, snorkelling and fishing.
5. Hungry Point and Darook Park
The walking track continues to Hungry Point Reserve, which is worth exploring.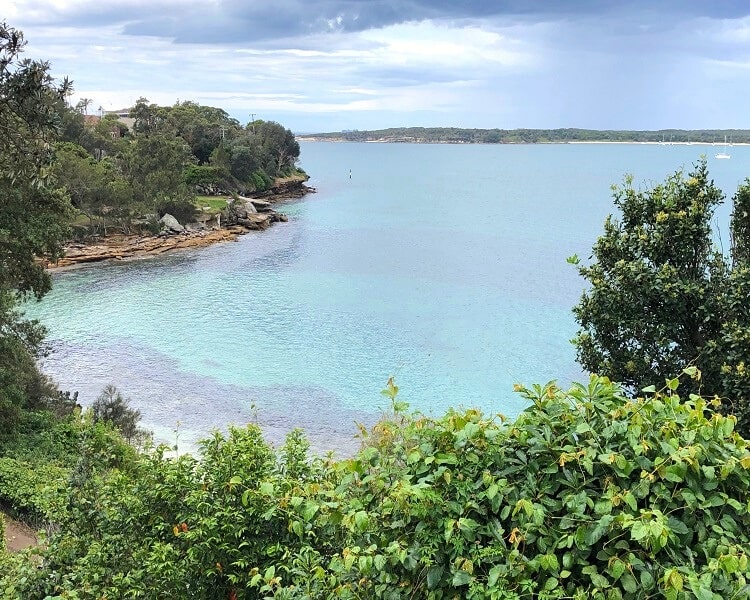 Hungry Point Reserve was opened in 2019 as a public park, and offers scenic views of Port Hacking and Bundeena to the south and Gunnamatta Bay to the west.
From Hungry Point, the trail continues northbound to Darook Park.

Facing Gunnamatta Bay, Darook Park is home to a popular sheltered beach. It's a family-friendly beach as the water is very calm, especially compared to the beaches on the other side of the Cronulla Peninsula.
6. Gunnamatta Bay and Park
With low tide, it is possible to continue the circuit walk along the sandy foreshore in front of the beautifully designed homes that face Gunnamatta Bay.
This small and quiet bay forms the natural boundary between the suburbs of Cronulla and Burraneer.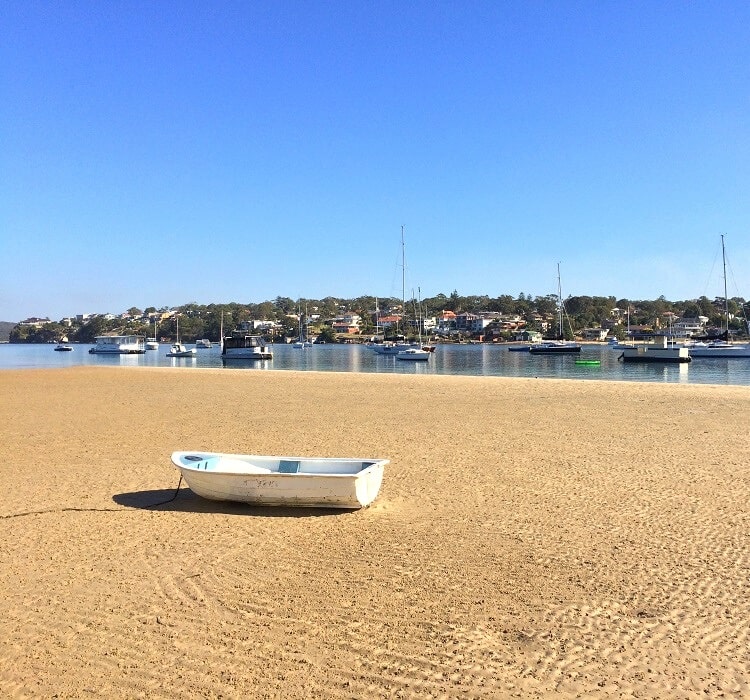 From Gunnamatta Park, it's only a short stroll past the Cronulla Sailing Club to the Cronulla train station.
If you haven't had lunch yet, now is a good time because the station is close to Cronulla's main strip of cafes, shops and restaurants.
The best place to start the Cronulla Beach Walk is at the Wanda SLSC, from where you simply follow the shoreline towards Cronulla Beach and The Esplanade.
If you're heading to Cronulla by train, you can go southbound and do this walk anti-clockwise, or walk to (North) Cronulla Beach and head south from there.