Last updated: July 29, 2023
We all know that Sydney is home to a great number of beautiful hikes, ranging from adventurous bushwalks to short and scenic coastal trails.
Sadly though, by default dogs are not allowed into Sydney's National Parks, not even on a lead, which means they're missing out on great scenery and exciting walking tracks.
But that doesn't mean you can't go out hiking with your four-legged companion. We have selected 19 of the best dog-friendly walks in Sydney where you and your mate are more than welcome to enjoy the great outdoors.
At the end of this article, we've included three fantastic dog-friendly walks in the Blue Mountains that fall just outside the borders of the national park.
Top 19 Dog Friendly Sydney Walks
In no particular order, here are 19 awesome dog friendly walks in and around Sydney that your best mate will love.
Please note that even though these walks are dog-friendly, dogs are still expected to be on a lead, except in designated off-leash areas.
1. Narrabeen Lagoon Trail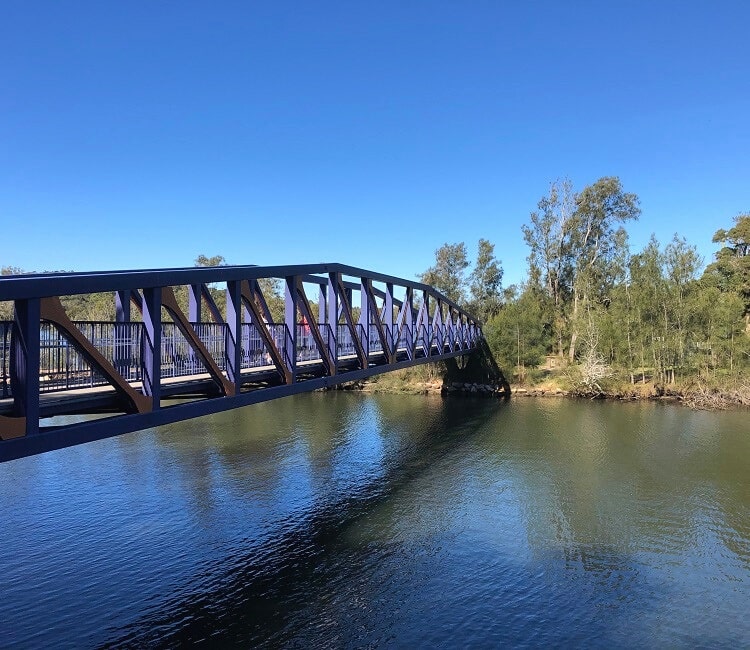 The scenic Narrabeen Lagoon trail is a stunning 8.4 km circuit track around Narrabeen Lakes in Sydney's north.
Completed in February 2015 as a complete circuit, the trail is a popular weekend escape for walkers, joggers, cyclists, parents with prams, and dog walkers.
Completing this trail is a great outdoor workout for both you and your dog. Please note though that dogs need to be on a leash everywhere on the walking track.
2. Lake Parramatta Circuit Walk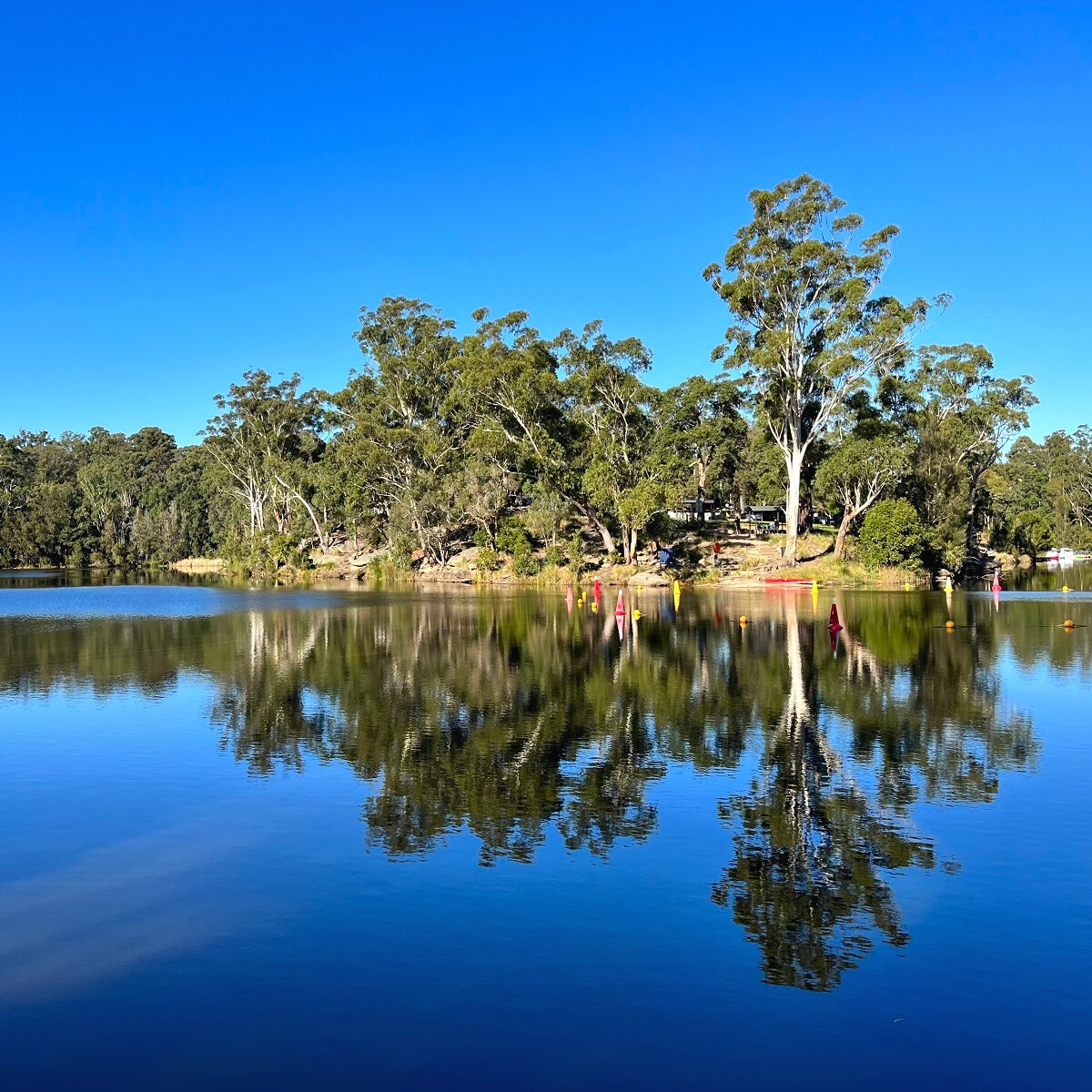 Lake Parramatta was created as a result of the damming of Hunts Creek in 1856, and is now a recreational area with three marked bush walking trails.
The longest of the three tracks is a full circuit walk that loops around the entire lake. The other two walks are much shorter and easier to do. You and your dog can pick and choose!
The Lake Circuit walk is a 4.2km long walk and incorporates (parts of) the shorter She-Oak and Banksia trails. If you are doing the full lake circuit, it's best to start east of the parking area, looping around the lake anti-clockwise.
Note that dogs need to be on a lead everywhere in Lake Parramatta Reserve.
3. The Headland Track in Oatley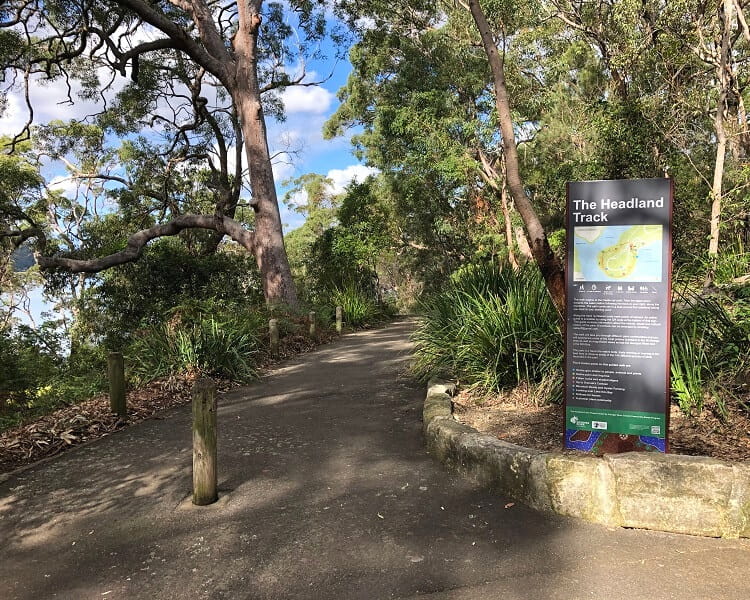 The Headland Track is a rather short but very pretty loop walk in Oatley Park in the southern Sydney suburb of Oatley.
It's a 1.3 km moderately challenging walk that begins at the car park at the castle. Simply look for the signpost and start the circuit walk from there.
Along the track are numbered posts that mark points of interest. A QR code at each post links to an online guide that tells you more about all the interesting things to discover in the park.
4. Berry Island Reserve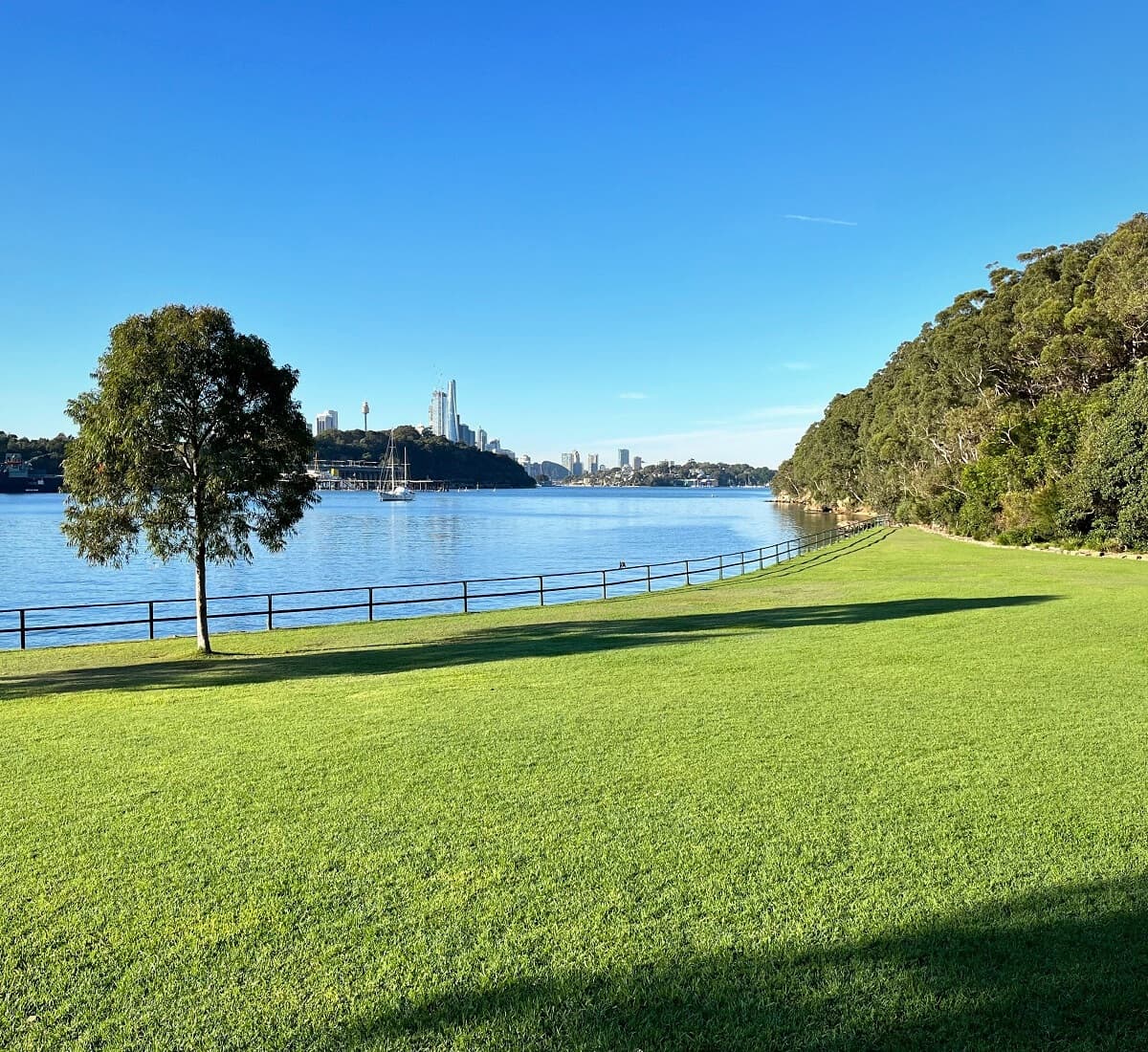 Berry Island Reserve is a quiet little oasis in Wollstonecraft on Sydney's lower north shore, home to a short bushwalking track, a picnic area, and a fenced playground.
Following the circular Gadyan Track is a great way for you and your dog to experience the beauty and serenity of this unique spot in Sydney Harbour.
Berry Island used to be one of Sydney Harbour's islands, but is now a peninsula connected to the mainland via a large grassy area created with relocated soil and other materials.
Dogs are very welcome in Berry Island Reserve and on the walking track, but they need to be on a lead.
5. Glebe Foreshore Walk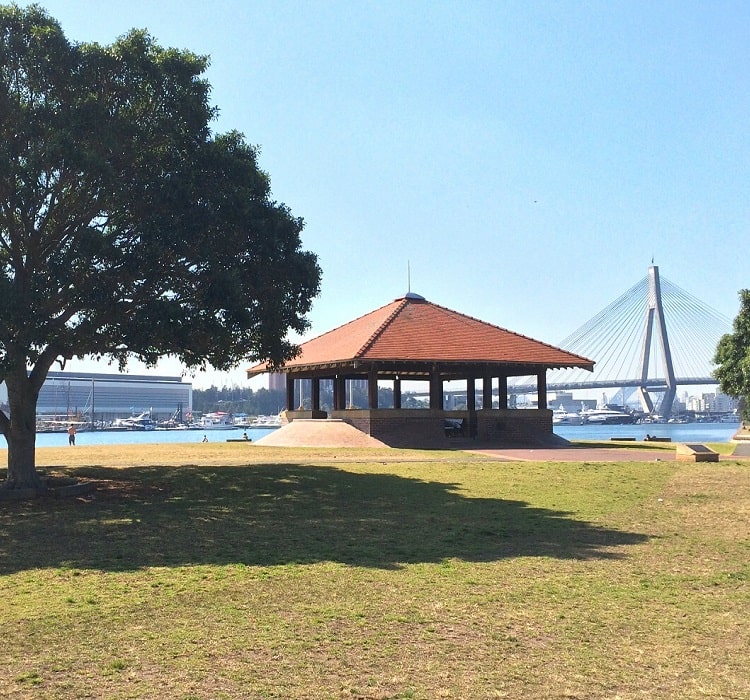 The Glebe foreshore area is an absolute treasure for both dogs and their owners.
The walk along the foreshore between Bicentennial Park in Glebe and the Sydney Fish Market in Pyrmont is super pretty, but there are also lots of on- and off-leash parks along the way where your dog can have a blast.
Centennial Park has an off-leash area in the western section of the park, while Federal Park is a 24-hour off-lead area.
If that's not enough, there's also a little beach area in Centennial Park where your dog can freely run or jump into the water.
6. The Bay Run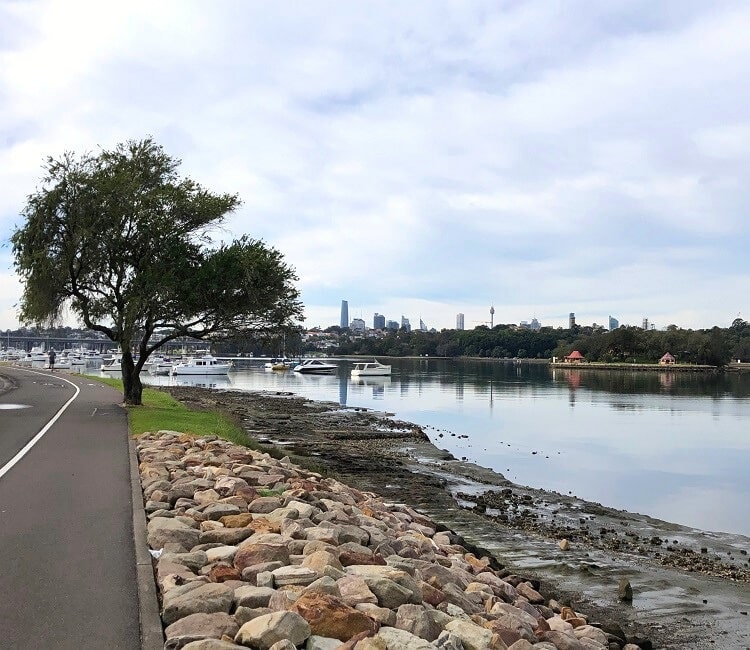 One of the most classic urban walks in Sydney is the Bay Run, a 7km long shared-use path for cyclists and pedestrians around Iron Cove in Sydney's inner west.
Dogs need to be on a leash while on the walking track, but there are several parks along the way where your dog can go for a nice run and have a play.
7. Balls Head Reserve and Carradah Park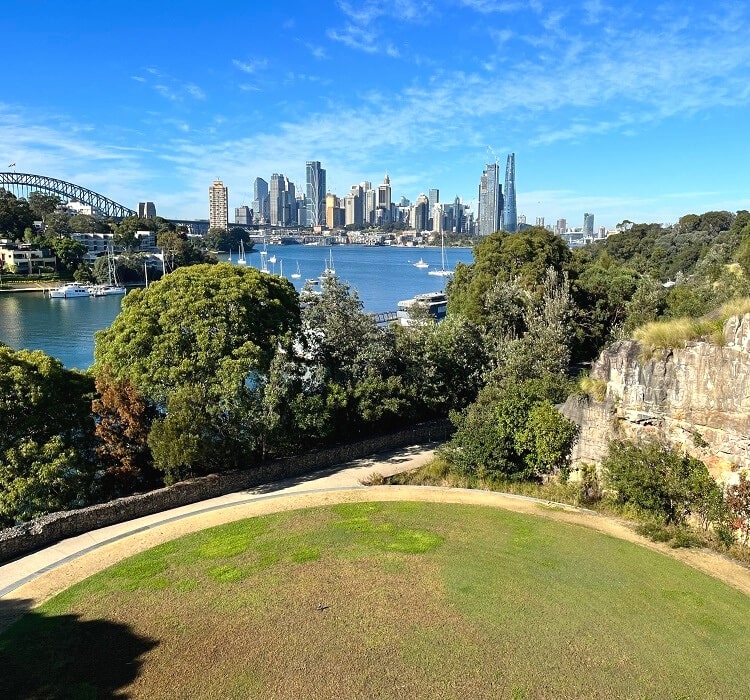 Located in Waverton on Sydney's lower north shore, Balls Head Reserve is a scenic bushland oasis overlooking Sydney Harbour.
The reserve is home to various short bush walking trails where you get to enjoy the natural beauty and scenic views of the Sydney CBD skyline, the Harbour Bridge, Goat Island, and surrounding peninsulas.
Next door to Balls Head Reserve is Carradah Park, which is still a bit of a hidden gem. Overlooking Berrys Bay, Carradah Park has a long history as a major oil storage facility.
The area has been transformed into a recreational park with walking paths and informational boards outlining the history of the area.
8. Federation Cliff Walk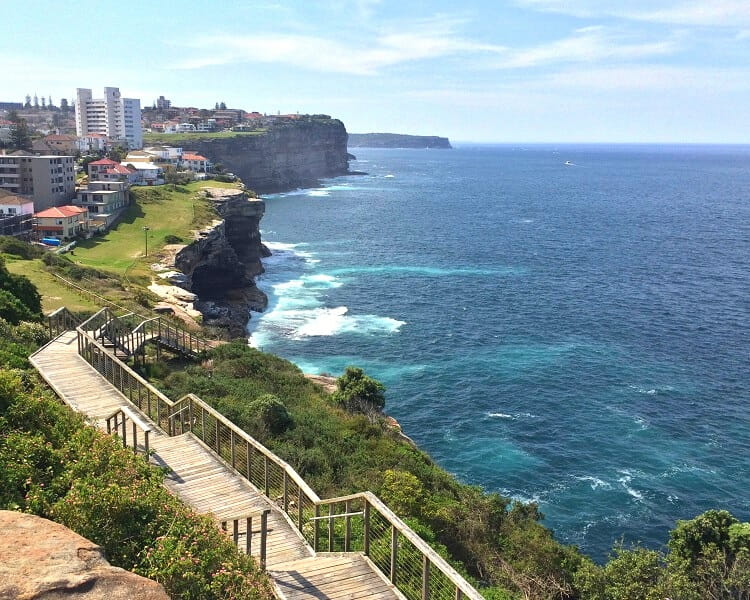 The Federation Cliff Walk is a 5 km coastal trail between Watsons Bay and Dover Heights, featuring enormous sandstone cliffs and scenic ocean views.
This walking track meanders through beautiful parklands and open spaces, and includes an exciting timber walkway with viewing platforms on top of the cliffs.
Dogs need to be on a lead at all times on the trail, but there are some off-leash parks along the way and nearby. Lighthouse Reserve, for example, is a beautiful park where dogs can run around freely.
Another fantastic location for your dog to go off-leash is Diamond Bay Reserve, which has a 24-hour off-leash dog exercise area.
9. Manly Dam Walk

The walk around Manly Dam is a beautiful 7.3 km circuit trail with scenic views of the dam and the lake created by the dam.
Surrounded by 377 hectares of native bushland, Manly Dam Reserve is known as the largest freshwater lake in Sydney. The lake was created as a result of the damming of Curl Curl Creek (now Manly Creek) to provide water for the local area.
The Reserve is now a popular recreational area with many activities in and around the lake, such as mountain biking, swimming, hiking, picnicking, and water skiing.
Note that dogs are allowed on the walking trails and in the bushland while on a lead, but not in the water or around the carpark, picnic areas, and playgrounds.
10. Centennial Park Circuit Walk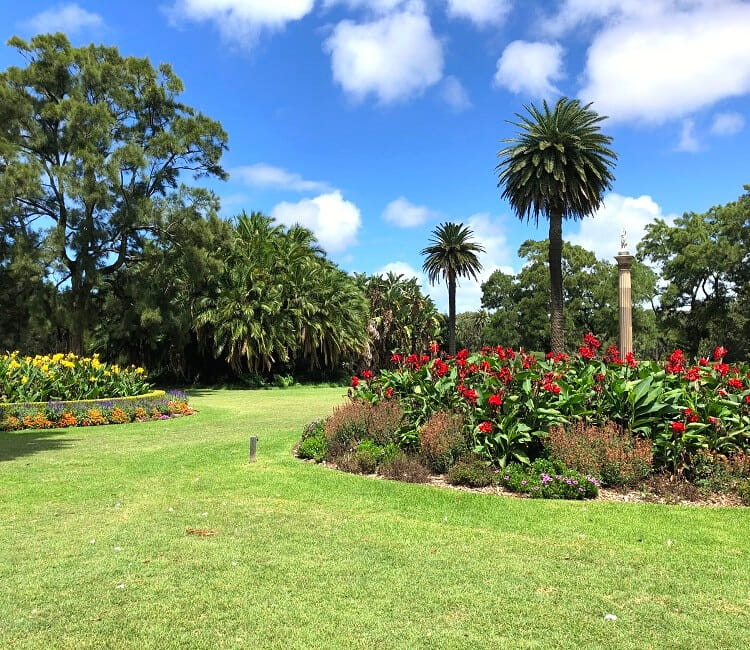 Centennial Park is part of the Centennial Parklands, which also includes Moore Park and Queens Park. It is one of Australia's most popular and historic public areas, with more than 30 million people visiting each year.
The 3.6km circuit walk in Centennial Park is great for getting a workout in for both you and your furry friend, but of course, you can explore the parklands and discover 154-hectares of designated off-leash space.
This makes Centennial Park one of the largest off-leash areas in Greater Sydney!
11. Bondi to Coogee Walk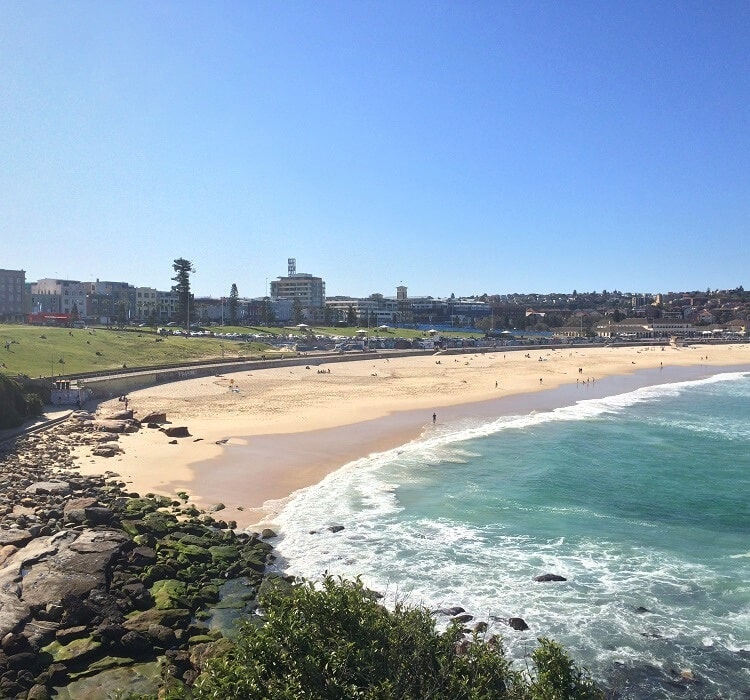 Sydney's most famous coastal trail between Bondi Beach and Coogee Beach is not only for us humans to enjoy but also for our furry friends.
Dogs are very welcome on the trail while on a leash, but they are not allowed on any of the beaches.
However, dogs can go off-leash in some parks along the trail, with Marks Park being a popular spot for dogs to run around freely during set hours.
12. Cooper Park

Quietly tucked away in Bellevue Hill in Sydney's eastern suburbs, Cooper Park is a large bushland reserve, home to various walking tracks and recreational facilities.
Dogs are more than welcome in Cooper Park while on leash, with a timed off-leash area available in a section of the park close to Suttie Road (see map location).
13. Cronulla Foreshore Walk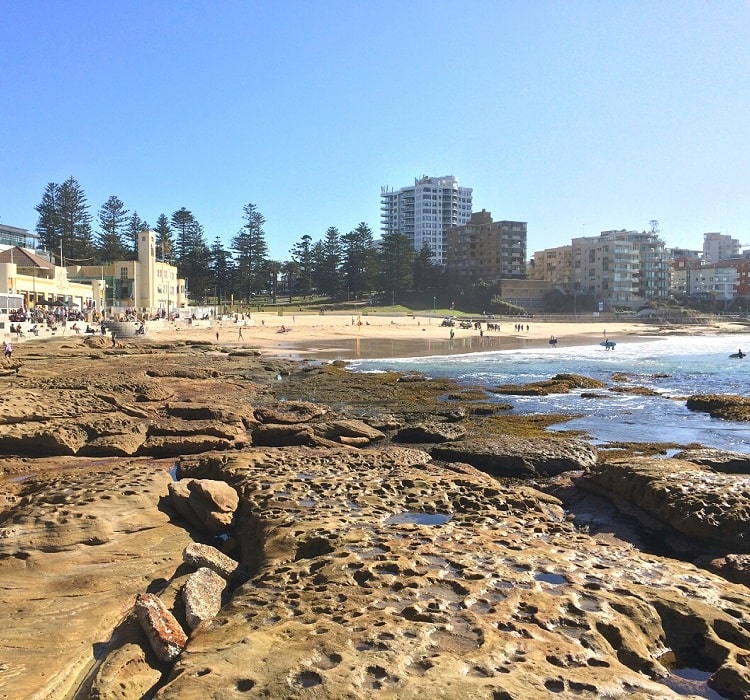 Starting at Wanda Beach, the Cronulla foreshore walk is a picturesque 6km coastal trail that follows the shoreline of the Cronulla peninsula, taking in several ocean rock pools, playgrounds, beaches and impressive real estate.
Perhaps the best part of the Cronulla foreshore walk is the stretch between Cronulla Beach and the southernmost tip of the Cronulla Peninsula.
It's a comfortable and scenic path that takes in several smaller beaches, parks, and playgrounds.
14. Nurragingy Reserve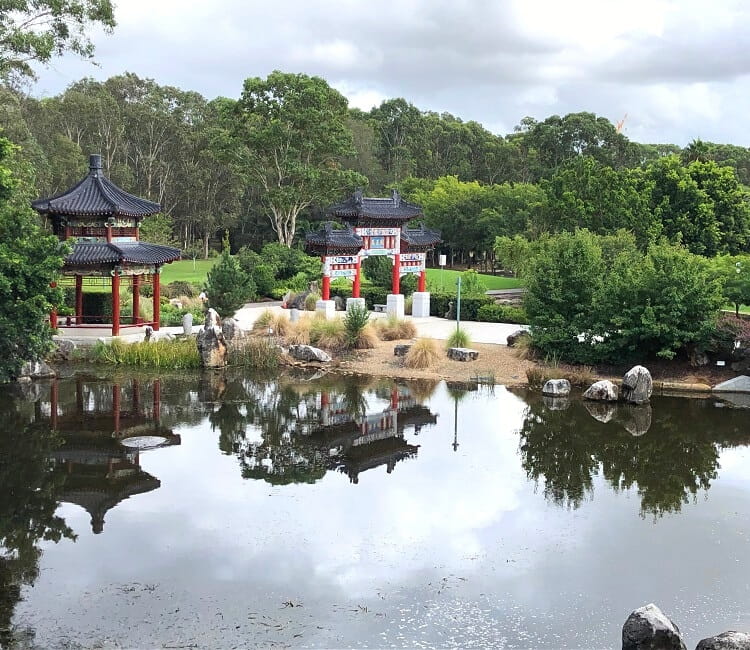 The Nurragingy Reserve in Doonside is a beautiful protected area that serves as an urban park, nature reserve, and garden. It is more than 60 hectares in size and is home to various walking paths, which means you and your dog can spend quite some time there.
One of the highlights of Nurragingy Reserve is an authentic Chinese garden, with a stone bridge, a large gateway, and a waterfall gazebo.
Please note though that, according to Blacktown City Council, dogs are only permitted in Nurragingy Reserve on a leash.
If you'd like to find more of these public garden areas, check out our list of beautiful Sydney gardens for some great options.
15. Cremorne Point Circuit Walk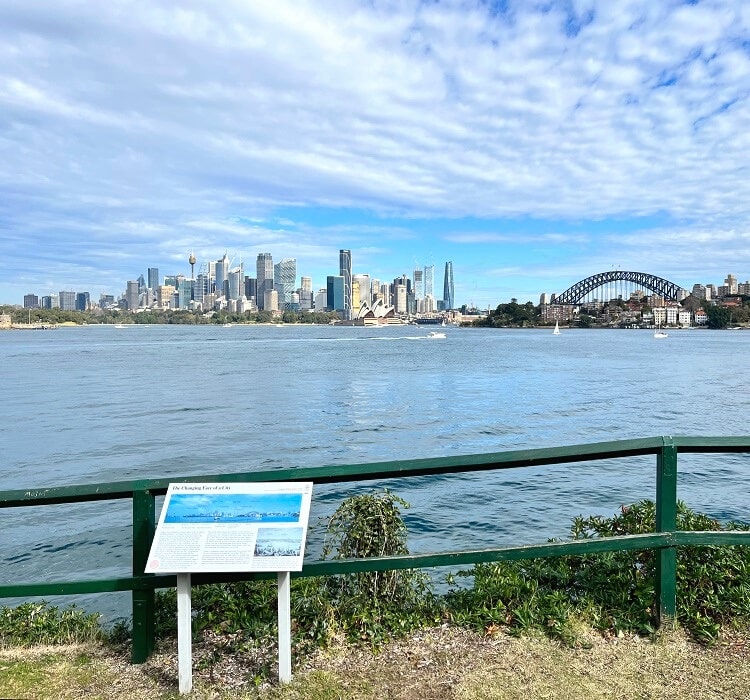 If you're looking to do an easy and scenic bay walk with beautiful Harbour views to enjoy, the circuit trail around Cremorne Point is an excellent choice.
The leafy suburb was named after the mid-19th century Cremorne Gardens, a large amusement park that organised activities such as live music, dancing, archery, gymnastics, and fireworks.
Some of the highlights along this walk are the Robertson Lighthouse, Mosman Bay, and McCallum Pool, not to mention the panoramic views of the area.
Dogs are very welcome to join you on this walk in Cremorne Point, but they need to stay on a lead.
16. Platypus Track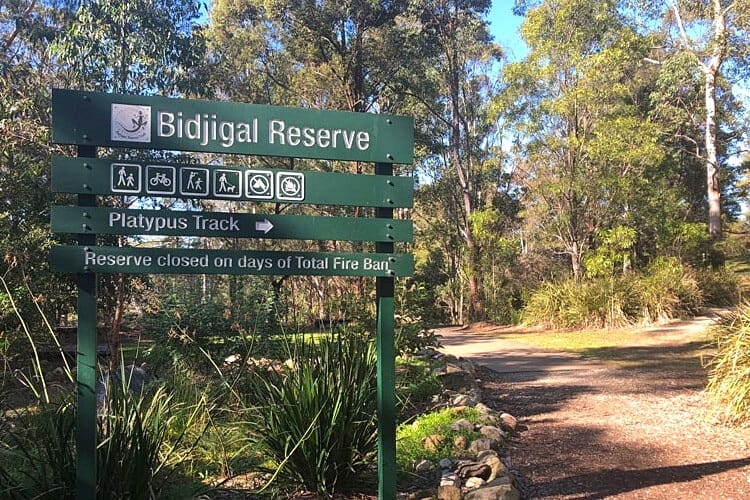 Located in the Bidjigal Reserve in the Hills Shire, the family and dog friendly Platypus Track is a 2.4km bushwalk suitable for all ages.
You'll also find a great picnic spot at the beginning of the track with tables and a wood-fired barbecue. Also note that dogs need to be on a lead in the park area.
17. South Lawson Circuit Walk

We're now going to share three dog-friendly walks in the Blue Mountains, starting with the popular South Lawson Circuit Walk.
There aren't many dog-friendly walks in the Blue Mountains, and the ones that are, fall outside the boundaries of the national park.
The South Lawson Circuit Walk is situated in the southern part of Lawson, a quiet town 14km east of Katoomba. It's a relatively quiet and unpretentious bushwalk that takes in four small but pretty waterfalls.
As a welcome bonus, there is a designated dog park located next to the walking track, where the former Lawson Golf Course used to be (see map location).
18. Minnehaha Falls Walking Track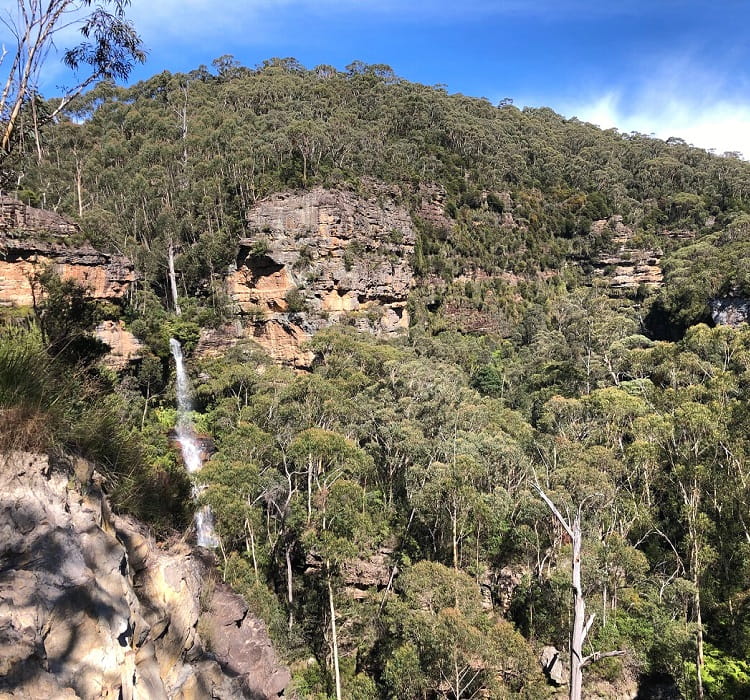 If your dog is up for a bit of an adventure, then the bushwalking track to Minnehaha Falls in the Katoomba area of the Blue Mountains is a great option.
It's not a long walk by any means, but there are a couple of steep sections with stairs to conquer. It's all worth it though because the waterfall and the pool at the base are very pretty.
Check out our guide to Minnehaha Falls with more information about this fantastic hike, including how best to get there.
19. Lapstone Zig Zag Walking Track

The historic Lapstone Zig Zag Walk is an exciting walking track in the Glenbrook area of the Blue Mountains that follows a decommissioned railway line.
The track eventually leads to the Knapsack Bridge, an almost two-centuries-old arch viaduct that was built to carry the railway line across the Knapsack Gully.
Check out our guide to the Lapstone Zig Zag walking track with more information about this hike and the old railway.