Last updated: November 7, 2023
Dogs need exercise to stay healthy and well-behaved, and luckily, in Sydney, we have access to many great parks where dogs can hang out and socialise.
While dogs must be on a lead in most of those parks, there are also quite a few dog-friendly parks where dogs can go off-leash, either during set hours or at all times.
We have shortlisted 10 of the best off-leash dog parks in Sydney, where your canine friend is welcome to run around, play fetch, and socialise with other dogs. With each dog park below, we have included the off-leash times, the map location, and a link to the council website for more information.
Most dog-friendly parks listed are off-leash at all times, but it's always best to check the latest council regulations before visiting. Also note that playgrounds and sports grounds are typically prohibited for dogs.
1. Bicentennial Park Glebe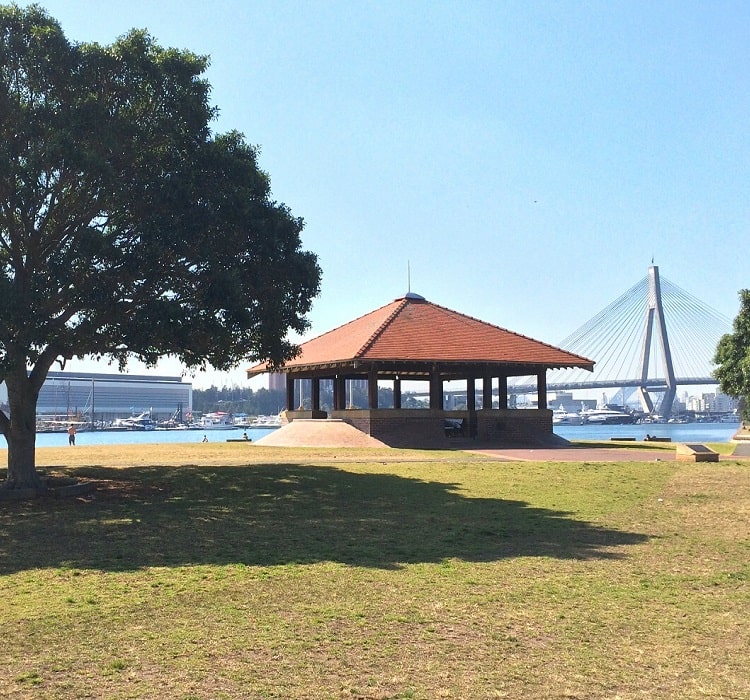 A hugely popular dog park in Sydney is Bicentennial Park in Glebe, facing Rozelle Bay and the Anzac Bridge. Dogs love this park as it offers large, open grass areas, and also an access point to the water.
Dogs are permitted to run around off-leash in Bicentennial Park, but only west of the canal. To the east of the canal, they need to be on a leash at all times.
Nearby Federal Park and Blackwattle Bay Park are also great locations to go for a wander with your best mate.
2. Joynton Park
Joynton Park in Zetland is a big hit with the local four-legged residents, featuring a large grassy area in the centre of the park, complemented by a water fountain, picnic facilities, and a community garden.
There is also a shopping centre next door where delicious treats and other goodies can be purchased at the pet shop.
Dogs can go off-leash at all times in Joynton Park.
3. Sydney Park

Sydney Park in Sydney's inner west is another large park where dogs are permitted to go off-leash, enjoying the many hills, large open areas, and various walking paths.
However, please note that dogs are not permitted to enter the wetlands, the oval, the playground, or the barbecue areas.
But that's not a major problem at all because there is plenty of space left for dogs to have a fantastic time in Sydney Park.
4. Wentworth Park
Located just south of Blackwattle Bay near the inner west suburbs of Ultimo and Glebe, Wentworth Park is a large green space with sports facilities, playgrounds, and picnic areas.
Dogs can go off-leash at all times in Wentworth Park but are not permitted on the sports fields during games, in the barbecue areas, or in the playgrounds.
5. Centennial Parklands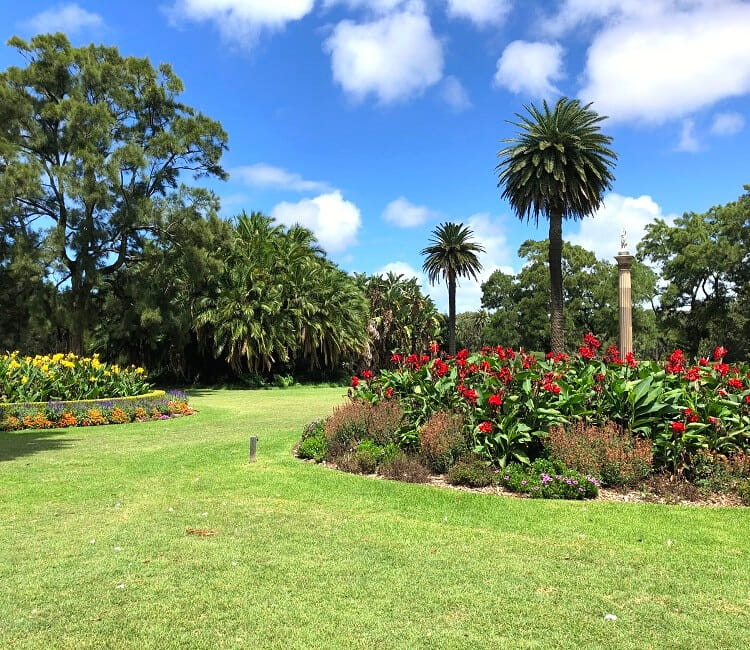 One of the largest and most dog-friendly parks in Sydney is the Centennial Parklands area, with more than 150 hectares of open space within the parklands being designated as off-leash.
You will find both on- and off-lead dog walking areas in Centennial Parklands, with more than enough wide-open areas available for your friend to go off-leash and run around until they are completely worn out for the day.
Sandstone Ridge and Federation Valley between Carrington Drive and Grand Drive in the northern section of Centennial Park are popular off-leash sections in the parklands.
6. Warrigal Dog Run
Warrigal Dog Run in Bungarribee Park in the suburb of Arndell Park is one of Sydney's largest fenced dog parks. It's a relatively new dog park with fantastic facilities for both dogs and their owners.
Dogs can go off-leash at Warrigal Dog Run, run on the green fields, drink water from the fountains, find some shelter in the covered areas, and socialise with other dogs.
Outside the dog park, there are various walking trails in Bungariboo that your furry friend might also enjoy exploring, but on a lead.
7. King George Park

King George Park is a large foreshore park in Rozelle, located southwest of the Iron Cove Bridge, facing the Parramatta River.
The park is home to excellent sporting facilities suitable for athletics, soccer, rugby, and general fitness training. Dogs are permitted to enjoy the park off-leash but must be on a lead during games.
Note that the Bay Run passes King George Park, and dogs are more than welcome to do that popular walking trail, but they must be on a lead.
8. Shale Hills Dog Park
Shale Hills Dog Park is a large and modern off-leash dog area in Western Sydney Parklands, home to not only open areas for dogs to play but also dog agility and self-guided training facilities.
If dogs could vote what their favourite dog park in Sydney would be, Shale Hills Dog Park in the suburb of West Hoxton could well be the winner.
Of course, dogs can go off-leash throughout the park, which is open from 6 am to 8 pm daily. They might not want to leave, though!
9. Lighthouse Reserve

Lighthouse Reserve in Vaucluse, just south of Watsons Bay, is a large open park area named after the historic Macquarie Lighthouse.
Your beloved dog might not care too much, but the ocean views from the reserve are fantastic. Dogs are permitted off-leash at all times at Lighthouse Reserve, with plenty of space for them to release their energy.
Nearby Christison Park is also worth visiting, which has set hours for dogs to go off-leash.
10. Hawthorne Canal Dog Park
Hawthorne Canal Reserve is a park area built around the Hawthorne Canal that forms a border between the suburbs of Leichhardt and Haberfield.
To local dog owners, the reserve is better known as the Hawthorne Canal Dog Park, a fantastic off-leash and exercise area for dogs that also includes a dog-friendly cafe offering coffee, bites, and treats.