Last updated: March 9, 2022
Visiting a museum or art gallery can be educational and entertaining for both kids and adults, and is a great way to spend a lazy afternoon.
Sydney has no shortage of museums and art galleries, but what's great is that some of these museums offer free admission which makes them accessible to more people.
Keep in mind though that when a museum offers free admission, you don't always have access to all sections of that museum. Check the museum's website to confirm what you can and cannot see and do with free admission.
Here is our list with 10 of the best free museums in Sydney!
1. Museum of Contemporary Art Australia
Housed in a beautiful art deco style building facing Circular Quay's waterfront, the Museum of Contemporary Art Australia, otherwise known as the MCA, is dedicated to exhibiting, collecting and interpreting the work of today's contemporary artists.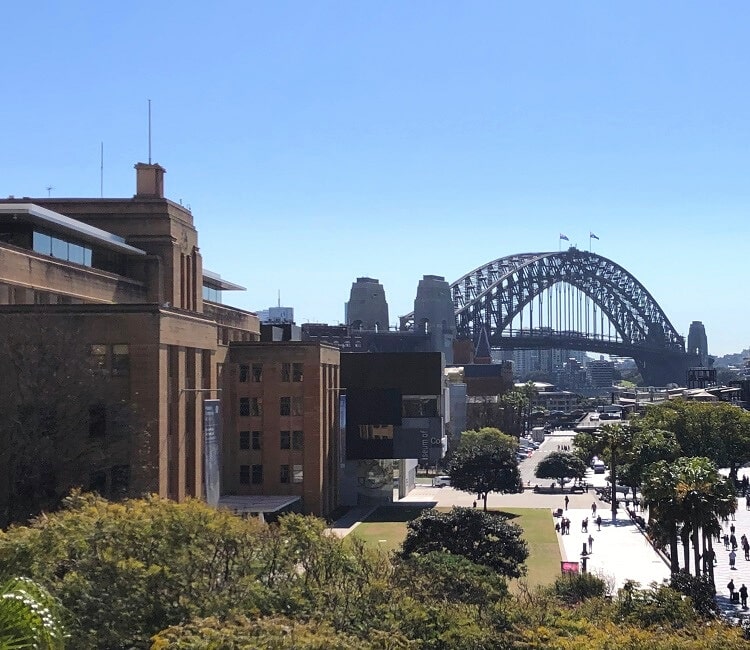 The museum is home to a great collection of Australian and international modern artworks and exhibitions, spread over multiple floors, making contemporary art and ideas widely accessible to a range of audiences.
The MCA is a not-for-profit, charitable organisation that offers free general admission, while certain exhibitions and events are ticketed.
2. Chau Chak Wing Museum
The Chau Chak Wing Museum is a relatively new museum, located on the grounds of the University of Sydney. Established in 2020, the Chau Chak Wing Museum is a museum of art, science, history and ancient cultures.
It's easy to spend a good few hours in this fantastic museum, where you will get to explore a collection of nearly half a million objects, ranging from a 4,500 million years old meteorite to modern contemporary art projects.
Despite the fact that it's still a young museum, it has won three national museum awards at the Australian Museums and Galleries Association National Conference 2021 in Canberra.
3. Australian National Maritime Museum
Occupying a prime location next to Sydney's Darling Harbour, the Australian National Maritime Museum is a must-visit for tourists as well as for local Sydney-siders.

As the name suggests, the Australian National Maritime Museum is focussed on Australia's maritime history, and is home to an impressive collection of objects that go as far back as the 17th century.
Note that tickets are required for specific exhibitions and to enter the ships and vessels that are on display inside and outside the museum.
4. The Rocks Discovery Museum
The Rocks is one of Sydney's most historic neighbourhoods, so it only makes sense to have a museum there that tells the story of Sydney before and after white settlement.
The Rocks Discovery Museum is housed in a restored 1850s sandstone warehouse, and offers visitors a rare collection of historic artifacts and interactive exhibits.
It's a rather small museum that easily gets overlooked, but it's worth visiting as part of a discovery walk through this interesting neighbourhood.
5. Art Gallery of NSW
Housed in an impressive building in the eastern side of the Domain, the Art Gallery of New South Wales is Sydney's most important public gallery and one of the largest art museums in Australia.

The general exhibition space is free and has a wide variety of Australian (from settlement to contemporary), European and Asian art on display.
It is also home to one of the world's largest permanent exhibitions of Aboriginal and Torres Strait Islander art.
6. Reserve Bank of Australia Museum
Housed in the Reserve Bank of Australia building at 65 Martin Place in Sydney's CBD, the Reserve Bank of Australia Museum has the complete collection of Australia's issued banknotes on display.
The museum tells the story of Australia's social and economic development through the life and work of its central bank and our nation's banknotes.
The museum is part of the Sydney Cultural Kilometre which consists of nine cultural organisations, museums and galleries located in Sydney's CBD.
7. Australian Museum
The Australian Museum at 1 William Street opposite Hyde Park in Sydney's CBD is Australia's oldest museum, and is a fantastic museum for all ages.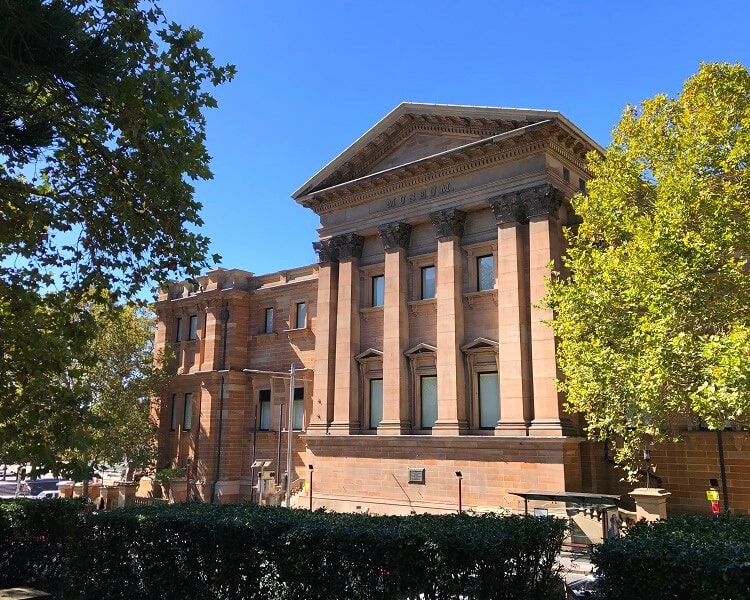 The now heritage-listed museum first opened in 1827, and is home to a huge collection of almost 20 million objects related to Australian culture and history.
The vision of the museum is to be a leading voice for the richness of life, the Earth and culture in Australia and the Pacific.
8. White Rabbit Gallery
Housed in a former Rolls-Royce showroom in Chippendale near Sydney's Central Station, the White Rabbit Gallery displays artworks of the White Rabbit Collection.
The White Rabbit Collection is one of the world's largest and most significant collections of Chinese contemporary art, co-founded by Australian businesswoman and philanthropist Judith Neilson.
The gallery can only display a fraction of the entire collection at once, which is why the contents of the gallery are replaced twice a year.
9. State Library of NSW Galleries
The heritage listed State Library of New South Wales, located in the north-western end of the Domain, is Australia's oldest library, established in 1826.

Besides being a real library, the State Library is also home to a few different galleries with various artworks on permanent and temporary display.
If the Galleries aren't enough reason to visit the State Library, the impressive wings and buildings within the library are also interesting to explore.
10. La Perouse Museum
The last one on this list of free Sydney museums is not as well-known as most other museums, but La Perouse Museum at the southern end of Anzac Parade is certainly worth a visit.
The museum is housed in the former Telegraph Cable Station building on the La Perouse headland, and is home to a large collection of exhibits related to the 1787–1788 expedition of a French naval officer and explorer. This expedition arrived in Australia one week after the First Fleet, and vanished without a trace months later.
La Perouse Museum also showcases exhibits related to the history of the building itself and the local Aboriginal people.