Last updated: July 20, 2023
The La Perouse circuit walk to Cape Banks is a moderately challenging trail through various landscapes, such as beaches, coastal cliffs, and bushland.
The beautiful natural scenery is complemented by a few historical sites that make this walk all the more enjoyable. The La Perouse walk is also far less busy than some of the better-known trails along Sydney's coastline.
In this article, we are going to describe this fantastic coastal walk in Kamay Botany Bay National Park in more detail, including highlights and landmarks.
We liked the La Perouse circuit walk so much that it has earned a spot on our list of the best walks in and around Sydney.
La Perouse Circuit Walk
Distance:
7.5 km (circuit)
Duration:
3 hours
Grade:
Easy / moderate
Dogs:
Not allowed
The start of the walking track to Cape Banks and beyond is at the southern end of Cann Park in La Perouse (see map location).
To get there, follow Bunnerong Road or Anzac Parade to La Perouse Point. The best spot to park your car is right in front of Cann Park, where you can enjoy four hours of free parking.
If that's full, try parking somewhere along the loop road in La Perouse or otherwise nearby suburban street parking.
Note that there are also various bus stops on Anzac Parade, so travelling by bus is certainly a good option and may even save you the headache of finding a spot to park your car.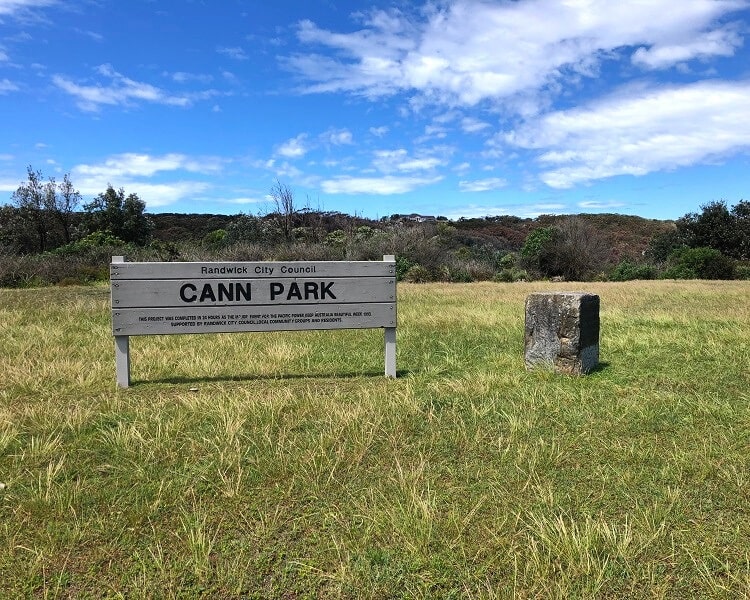 La Perouse Walk Track Notes
The La Perouse circuit walk is moderately challenging and includes a few sections with uneven and rough surfaces. Although the track is relatively easy to follow, the signage isn't always obvious.
Overall though, the walk is not too hard and can be completed by anyone with a reasonable fitness level. Decent hiking shoes for this walk are strongly recommended for safety and comfort.
We are going to describe this highly enjoyable walk along the following highlights and landmarks:
Congwong Beach
Little Congwong Beach
Browns Rock
Henry Head
Cape Banks
Coast Hospital Cemetery
Jennifer Street Boardwalk
Henry Head Lookout
The below map shows these highlights and landmarks marked from 1 to 8, starting and finishing at Cann Park.
The red lines represent short side trips to various landmarks.

1. Congwong Beach
The walking track to Cape Banks and beyond starts at the signpost at the southern end of Cann Park, as per the below picture.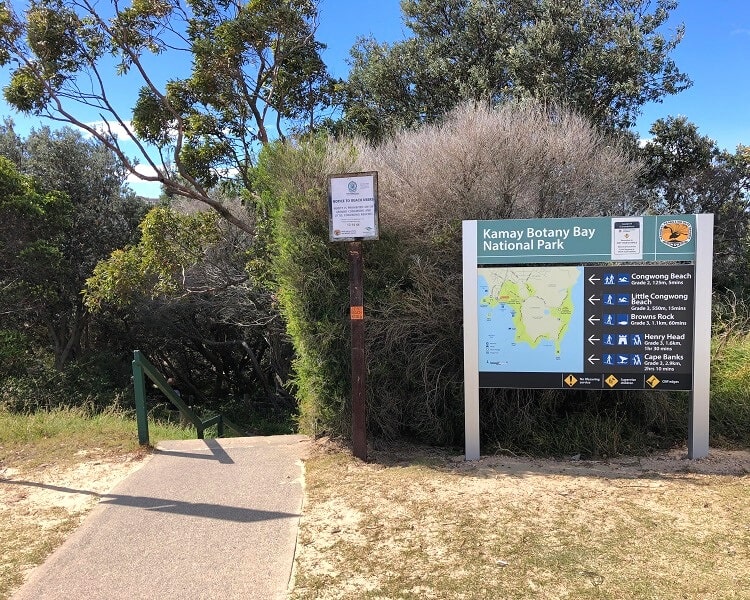 After approximately one hundred metres, the track arrives at Congwong Beach, a beautiful southwest-facing strip of sand with great views of Botany Bay and Bare Island.
Congwong Beach is a popular destination for families in the summer months, and it's also known as a good spot for scuba diving and snorkelling.

To continue the trail, walk to the other side of Congwong Beach, where you will see an intersection with a path to Little Congwong Beach.
2. Little Congwong Beach
The side trip to Little Congwong Beach is entirely optional, but if you've never been there before, it's a lovely little beach to visit.
As the name suggests, Little Congwong Beach is smaller than Congwong Beach and also has a more secluded atmosphere with usually calm water to swim in.

Do note though that while this beach is not an officially recognised nude beach, you may encounter nudist activity when visiting. It's just something to be aware of.
To continue on the main track, retrace your steps back to the intersection and make a right turn heading northbound.
3. Browns Rock
The track then soon arrives at an intersection with the Henry Head Walking Track, where you again make a right turn going eastbound.
This part of the circuit walk is a pleasant bush walking track. There are a few slightly confusing intersections on this stretch, but you need to follow the signs for Henry Head to stay on the right track.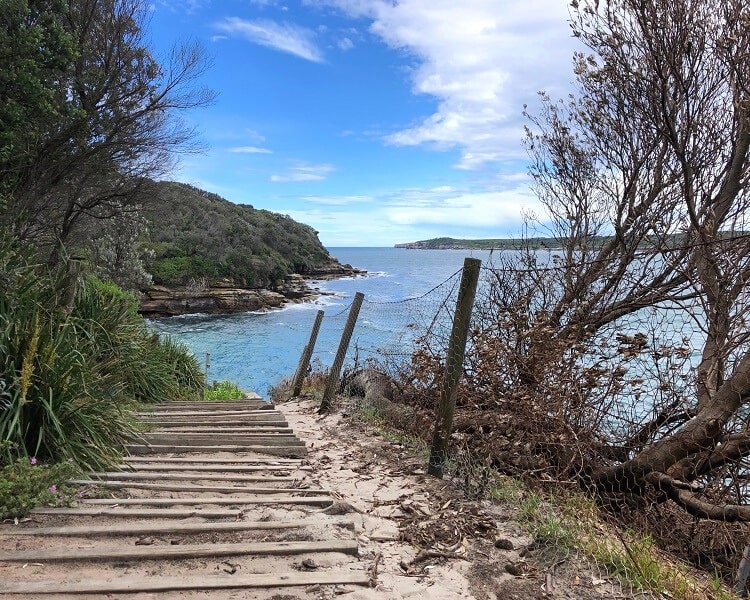 After about 1 km of bushwalking, you will see a four-way intersection where you have the option to do another side trip, this time to Browns Rock. This side trip is only a few hundred metres long, but it is quite steep.
Browns Rock is a popular fishing spot in the La Perouse area, with an unfenced rock platform and other flat areas for fishermen to settle in.
4. Henry Head
From Browns Rock, retrace your steps up the hill back to that intersection, where you need to turn right to get to Henry Head.

Henry Head is a headland best known for the historic Henry Head Battery that was installed there at the end of the 19th century and used in WWI to defend the city against hostile activity.

The remains of the fortifications of this battery can still be explored on the headland, in addition to a 1955 lighthouse.
5. Cape Banks
From Henry Head, the circuit walk continues along the coast heading towards Cape Banks.
This stretch is perhaps the best part of the entire circuit walk because the scenery and the coastal views are pretty amazing.

The path consists of several boardwalks through a heath landscape mixed with sections of rock and sand, including the very secluded Cruwee Cove Beach.
This is also where the track crosses a section of the New South Wales Golf Club, before arriving at a small footbridge that gets people across to the Cape Banks headland.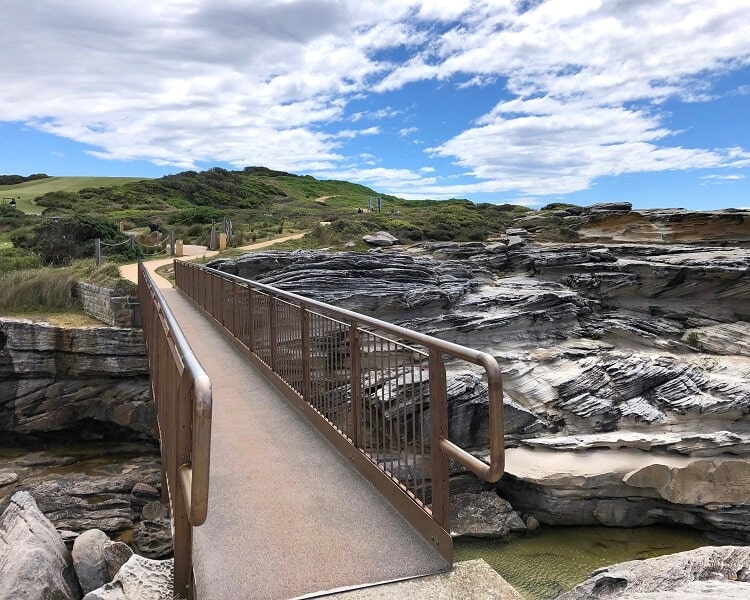 Cape Banks is a beautifully raw headland with a very rocky landscape, a wonderful spot to explore and take in the coastal views.
If you look closely, you may even find the remains of an old shipwreck named the SS Minmi, which stranded at Cape Banks in 1937.
6. Coast Hospital Cemetery
From the headland, retrace your steps back to the footbridge where you can continue on the main walking track heading towards the historic Coast Hospital Cemetery.
To get there, stay on the path closest to the shore, which first passes the Westpac Lifesaver Helicopter Base, followed by a few hundred metres on Cape Banks Road.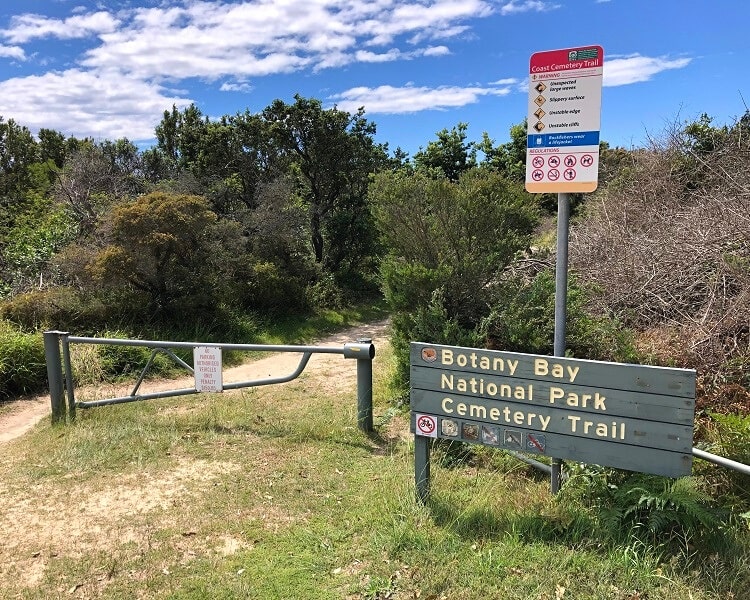 Keep an eye out for the Cemetery Trail signpost, where you can turn right to go and have a look at the old hospital cemetery.
From that signpost, it's only a few hundred metres to the cemetery, which is a smaller section of the Cemetery Firetrail.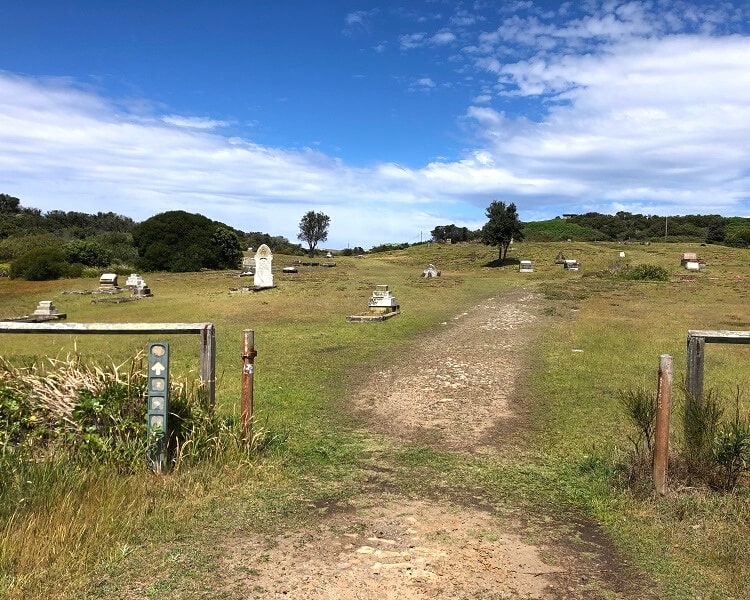 The cemetery formed part of an old quarantine hospital that was established there in the 1880s to treat victims of infectious diseases.
It is believed to be the home of 2,000 graves, but after many years of neglect, only a small amount of graves in the cemetery is still visible.
7. Jennifer Street Boardwalk
From the Cemetery Trail, the main track continues on Cape Banks Road for a little while. It's a quiet road, but please be careful with cars.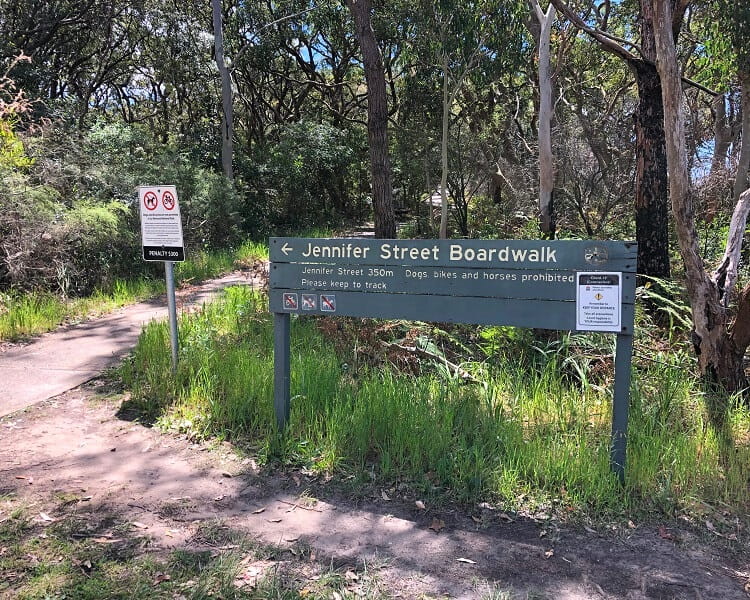 After about 1 km, the road arrives at the starting point of the Jennifer Street Boardwalk, where you can do a side trip to explore this boardwalk and its surroundings further.

The Jennifer Street Boardwalk is an elevated walking path through a section with endangered plants and trees that were once flourishing in the Sydney coastal areas.
It's only 350 metres long, but it's an interesting little detour. Note that the boardwalk is wheel-friendly and can also be accessed from Jennifer Street in Little Bay.
8. Henry Head Lookout
The last highlight of the circuit walk is the unofficial Henry Head Lookout, but getting there from the boardwalk may be a little confusing.
From Cape Banks Road, follow the walking path along Henry Head Lane, and make a right turn at the intersection where you cross the road going northbound.

After a bit of bushwalking, the track arrives at a rock platform from where you can enjoy views of Bare Island, Henry Head, and Kurnell.
It's certainly not the most amazing lookout in Sydney, but it's a nice way to end the Cape Banks circuit walk.
From there, the path crosses Henry Head Lane and then soon arrives back onto Anzac Parade, from where you can walk back to Cann Park.
Once you've completed the La Perouse Walk to Cape Banks, it's worth exploring the suburb of La Perouse as there are many things to see and do.
La Perouse is a suburb in the southeastern area of Sydney and forms part of the City of Randwick local government area. It is located on the northern headland of Botany Bay, with the suburb of Kurnell located on the other side, the southern headland of Botany Bay.
La Perouse was named after French naval officer and explorer Jean-François de Galaup, comte de Lapérouse, who landed on the northern shore of Botany Bay west of Bare Island in 1788.
Kamay Botany Bay National Park
Parts of La Perouse are protected by the Kamay Botany Bay National Park, which consists of those two headlands.
The biggest attraction in the southern section of this National Park is Cape Solander, a popular lookout and whale watching spot.
Beaches
La Perouse is home to some very pretty beaches, most of them being family-friendly, except for Little Congwong, which is an unofficial nude beach.
From west to east, these beaches are:
Frenchmans Beach
Congwong Beach
Little Congwong Beach
Cruwee Cove Beach
Apart from Frenchmans Beach, all of these beaches can be accessed via the La Perouse Walk, as described above.
Bare Island
The most prominent landmark and tourist attraction in La Perouse is the Bare Island Fort, a heritage-listed islet attached to the mainland via 130+ years old wooden footbridge.

The fort was built in the 1880s to protect Sydney against potential invaders and consists of several gun emplacements and tunnels.
Through National Parks and Wildlife Service, you can book a guided tour to explore this historic spot in Sydney.
La Perouse Museum
This free museum is home to a large collection of exhibits related to the 1787–1788 expedition of the aforementioned French explorer. This expedition arrived in Australia one week after the First Fleet and vanished without a trace months later.
The La Perouse Museum is housed in the former Telegraph Cable Station building on the La Perouse headland, and also showcases exhibits related to the history of the building itself and the local Aboriginal people.
La Perouse Museum is one of our top 10 best free museums in Sydney.