Last updated: July 20, 2023
Swimming and bathing in your birthday suit may not be for everyone, but there are a few nudist beaches in Sydney where taking off all your clothes is considered normal.
The nudist community in Sydney may not be as large as it used to be back in the seventies and eighties, but swimming nude is still very much a thing in Sydney and New South Wales.
So, if you've ever considered swimming nude and you're curious about the experience, this article will help you to take the plunge, as we have listed six beautiful clothing-optional beaches in Sydney.
Top 6 Sydney Nude Beaches
The below Sydney beaches are official nude beaches (well, most of them), so nobody will stare at you when you take off your clothes to go skinny dipping.
Underneath each picture is a link to the map location of the corresponding nudist beach, so you know where to find it.
1. Cobblers Beach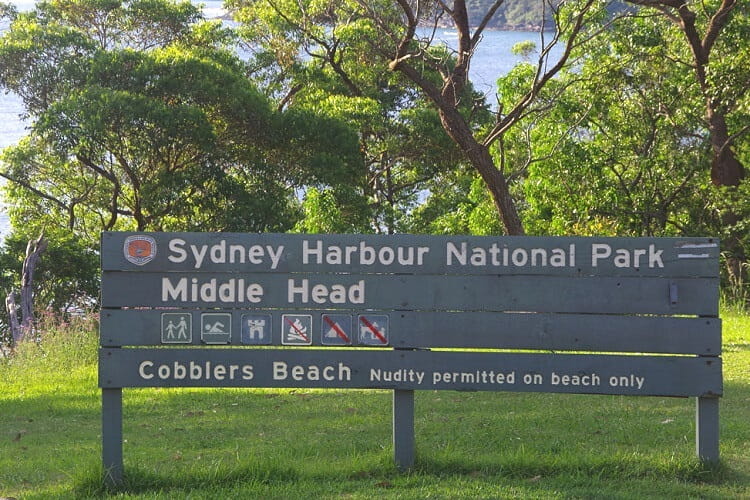 Often referred to as Australia's best nudist beach, Cobblers Beach is more than just a destination for skinny dipping.
Located on the northern side of Middle Head in Sydney Harbour National Park, Cobblers Beach is perfect for paddling, snorkelling and picnicking in beautiful surroundings.
The beach can get very busy, especially during summer weekends, but the atmosphere overall is very welcoming and protective.
2. Lady Bay Beach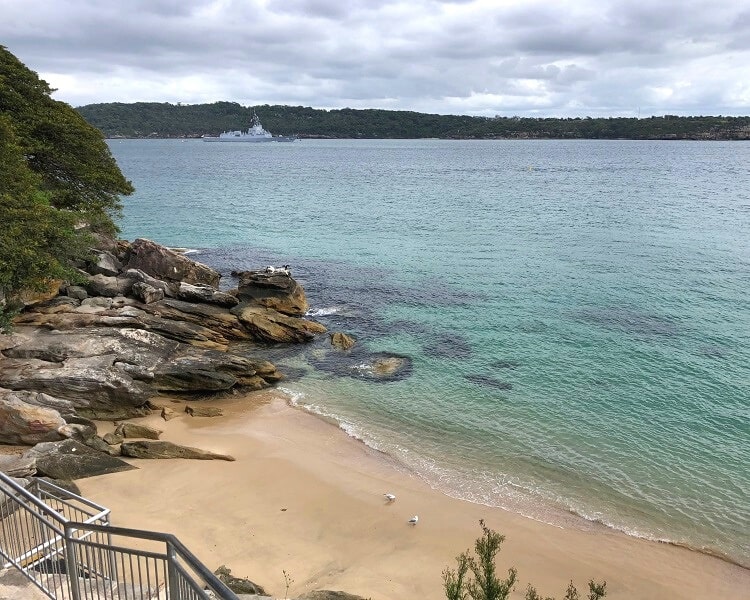 Located around the corner from Camp Cove Beach in Watsons Bay, Lady Bay Beach is one of Sydney's prettiest nudist beaches, with amazing views of Sydney Harbour to take in.
You can find Lady Bay beach along the South Head heritage trail, which runs between Camp Cove and the Hornby Lighthouse on the northernmost tip of South Head.
Also known as Lady Jane Beach, this small strip of sand is a designated nude bathing area with a friendly atmosphere.
3. Obelisk Beach

Located on the southern side of Middle Head, Obelisk Beach is smaller and more secluded than its neighbour Cobblers Beach, but the surroundings and views are just as beautiful.
Obelisk Beach is accessible via a short walking track from Chowder Bay Road in Mosman, with lots of parking options nearby.
Read our guide on beaches in Mosman for a complete list of the best beaches in this beautiful part of Sydney.
4. Little Jibbon Beach

Quietly nestled away in the northeastern tip of the Royal National Park, Little Jibbon Beach is a beautiful small strip of sand that attracts nudists from all walks of life.
Little Jibbon is only a short stroll away from its bigger neighbour, Jibbon Beach, with some well-preserved Aboriginal rock engravings nearby.
Be mindful, though, that this is not an official nude beach. Also note that privacy may be a bit of an issue on the weekends as people will be hiking past, doing the Jibbon Beach loop walking track that runs right behind the beach.
5. Werrong Beach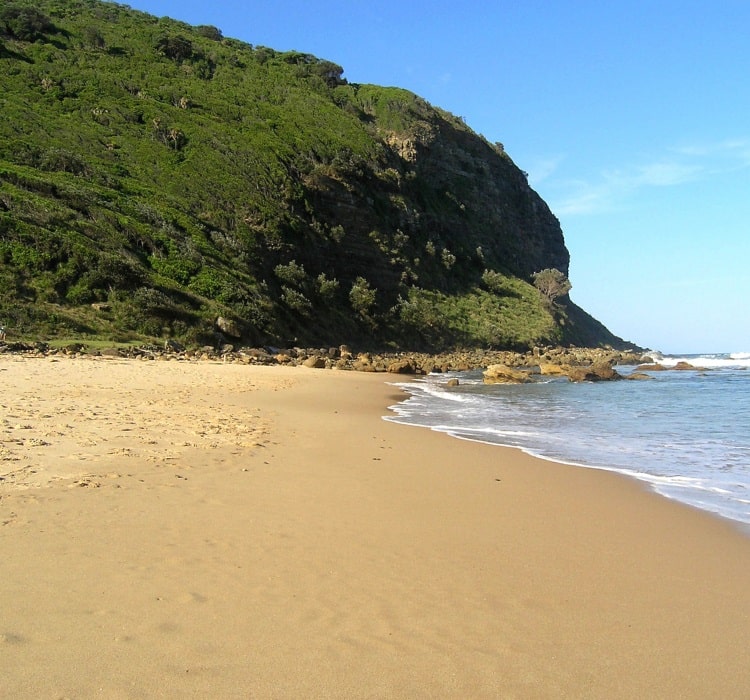 Located at the southern end of the Royal National Park, close to Otford, Werrong Beach is perhaps the most remote and most secluded nude beach included in this list.
Also known as "Hell Hole", Werrong is accessible via a steep sidetrack from the popular Royal National Park coast track.
However, as beautiful as the beach may be, swimming is not recommended due to the strong rips and currents that are always present there.
Check out our list of beaches in the Royal National Park for more options.
6. Little Congwong Beach

While not an official nudist beach, Little Congwong in Botany Bay National Park does attract a lot of nude swimmers and bathers of all kinds.
Located only a short walk from its bigger neighbour Congwong Beach, Little Congwong is a gorgeous strip of sand with usually excellent swimming conditions.