Last updated: August 16, 2022
The Sublime Point Lookout is a scenic vantage point in the Leura area of the Blue Mountains that offers panoramic views of the Jamison Valley.
Not only are the views absolutely stunning, but Sublime Point is also a popular spot for bird watching, picnicking, and rock climbing.
A short and easy walking path, including a set of stairs and a footbridge, leads to this lookout, with various other sights nearby to make a day of it.
Sublime Point Walking Track
Distance:
500 m (return)
Duration:
30 minutes
Grade:
Easy
Dog friendly:
Yes (on a lead)
Sublime Point is located at the very end of Sublime Point Road in Leura, where you will find a small car park (see map location).
To get there, drive to Leura Mall from the Great Western Highway and turn into Gladstone Road via Megalong Street.
Once on Gladstone Road, simply follow the signs to Sublime Point.

Sublime Point Walking Track
The walking track to the lookout starts from the car park. It's a very easy walk, suitable for all ages and fitness levels.
Do note though that this is not a wheelchair or pram-friendly walk because there is a set of stairs and a small footbridge at the very end of the walk to get onto the lookout.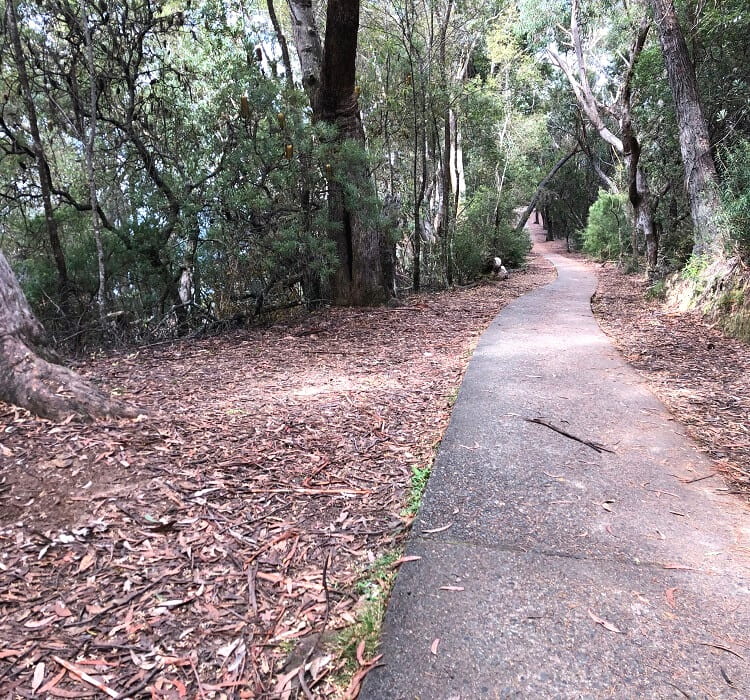 The first section of the walk is a quiet and peaceful stroll through bushland on a paved walking path.
Towards the end of this path is a picnic area, with a couple of picnic tables and also a sheltered cabin for when it's a bit colder or windier.

Just behind this sheltered area is where the track goes downhill via a set of stairs until it meets a small footbridge where the views start to open up.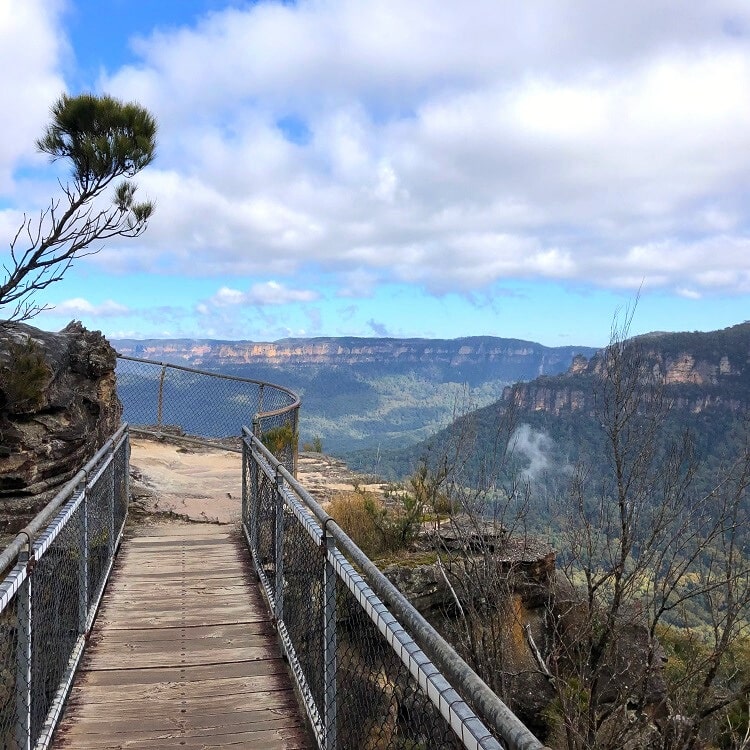 Once you've crossed this small bridge, the track curves onto the well-sized lookout platform.
Sublime Point Lookout
The Sublime Point Lookout is a large rock platform with a fence located at the southernmost tip of the Sublime Point headland.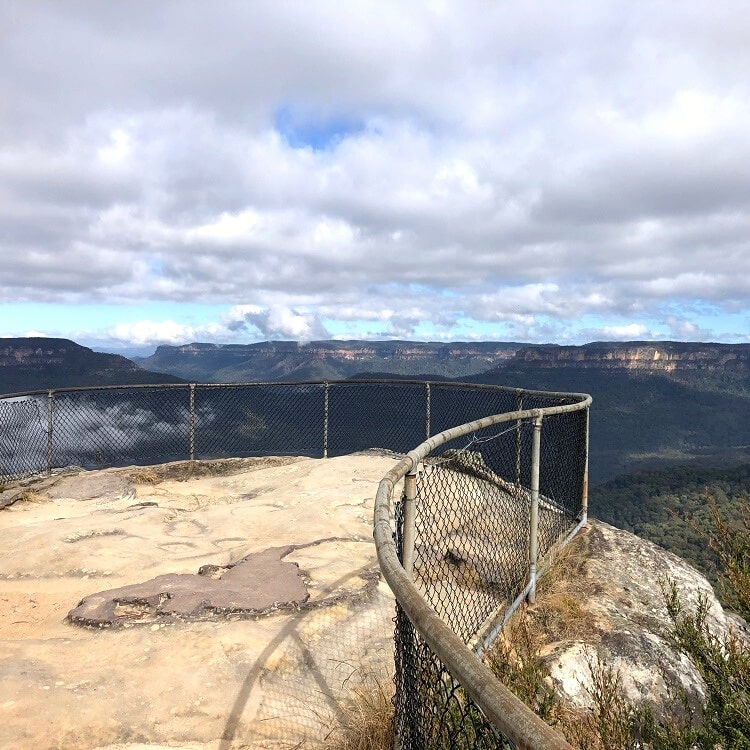 It offers 360-degree views of the Jamison Valley, with various Blue Mountains landmarks visible in the distance, such as (from west to east):
The Three Sisters
Castle Head
The Ruined Castle
Mount Solitary
Lincoln's Rock
For a bit of perspective, the map below shows where these landmarks are located in relation to Sublime Point.

Once you've finished exploring Sublime Point and have more time to spare, there are a few interesting sights nearby that are not so well-known.
1. Golf Link Lookout
The Golf Link Lookout is a hidden gem in the Leura area.
It's a beautiful lookout point that not many people know about, yet it's pretty easy to access via two different walking tracks.
The easiest and shortest track starts from Gladstone Road (or The Links Road), and is only a few hundred metres long (see map location).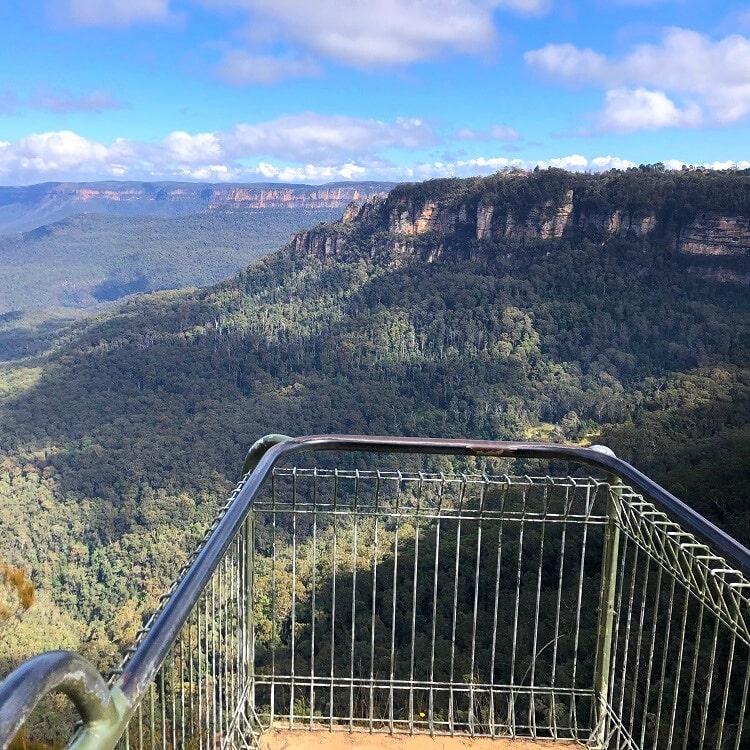 The other walking track, referred to as the Grand Clifftop Walk, is a bit longer and more challenging and starts from Carleton Road (see map location).
Factor in at least one hour for this second return walk and be mindful that it includes a few steep sections.
2. Pool of Siloam
Once you've reached the beautiful Golf Link Lookout, you can, if you wish, continue hiking to the Pool of Siloam, which is another 10 minutes away.
The Pool of Siloam is a natural waterhole and small waterfall on Gordon Creek, which eventually drops into Jamison Valley via Gordon Falls.
Have a look at our Pool of Siloam article, with more details about this pretty waterfall and the walking tracks to there.