Last updated: August 19, 2021
One of the most beautiful National Parks in the Greater Sydney area is located in the city's backyard: the famous Sydney Harbour.
Many Sydney-siders as well as tourists visiting Australia's most beautiful city don't always realise that the magnificent Harbour, including its islands, bays and foreshore, is in fact officially a National Park.
Managed by the NSW National Parks and Wildlife Service, the Sydney Harbour National Park was established in 1975 to protect islands, landforms and foreshore areas that exist in the harbour, primarily east of the Harbour Bridge.
Home to a great variety of bushwalking tracks, picnic areas, secluded beaches, vantage points and historic sites, Sydney Harbour has something for everyone.
Top 8 Sydney Harbour Walks
Here is our list of 8 awesome Sydney Harbour walks.
Some of these tracks are quite challenging, while others are much easier and a bit more relaxing.
1. Rushcutters Bay to Rose Bay
The scenic Harbour foreshore trail between Rushcutters Bay and Rose Bay is a 5.5 km long adventure with endless photo opportunities.
This walk includes various beautiful parks and marinas, offering incredible views of the Harbour as well as the city skyline.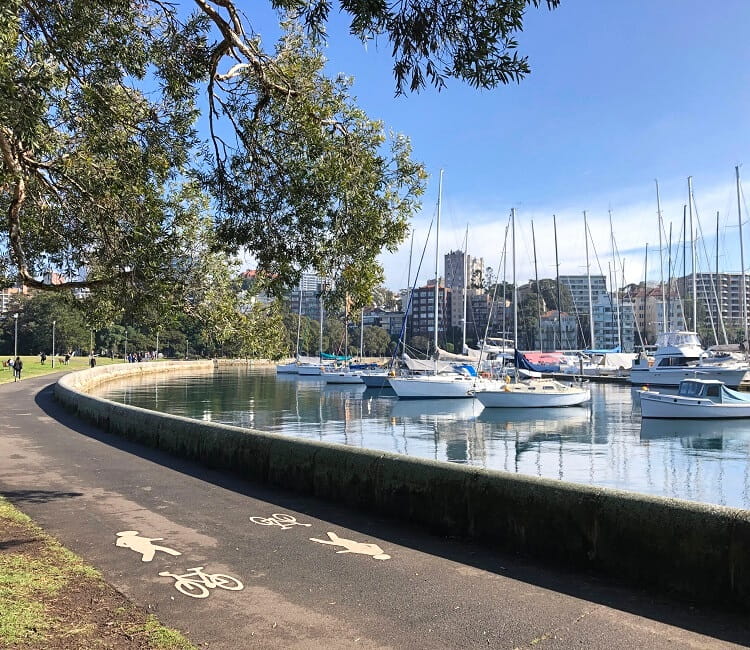 The track officially starts at Rushcutters Bay Park and continues on to Double Bay via Yarranabbe Park and McKell Park. The second part of the walk explores Point Piper, before finishing at Rose Bay.
There are various cafes and restaurants to find along the way, which makes this walking track a very enjoyable day out and about in Sydney.
Rushcutters Bay to Rose Bay
Distance:
5.5 km (one way)
Time:
3 hours (depending on stops)
Grade:
Easy
2. Rose Bay to Watsons Bay
One of the most scenic walking trails in Sydney is the 8 km coastal track that guides hikers from Rose Bay to Watsons Bay in Sydney's eastern suburbs.

This relatively easy walk takes in some of Sydney's finest secluded beaches, in addition to beautiful parks and picturesque bays. The panoramic views of the city skyline and the Sydney Harbour will make you want to do this walking track more than once.
Part of this walking trail is the popular Hermitage Foreshore track between Bayview Hill Rd just north of Rose Bay, and Nielsen Park in Vaucluse.
Rose Bay to Watsons Bay
Distance:
8 km (one way)
Time:
3 – 4 hours
Grade:
Easy / moderate
3. Watsons Bay Circuit Walk
The Watsons Bay circuit walk is a scenic hike around South Head, featuring beautiful views of Sydney Harbour, the city skyline, North Head and the historic Hornby Lighthouse.
One of the highlights is Camp Cove, the location where Governor Arthur Phillip first set foot in Port Jackson (the old name for Sydney Harbour) in 1788. It is now a sheltered bay with a quiet north-facing beach.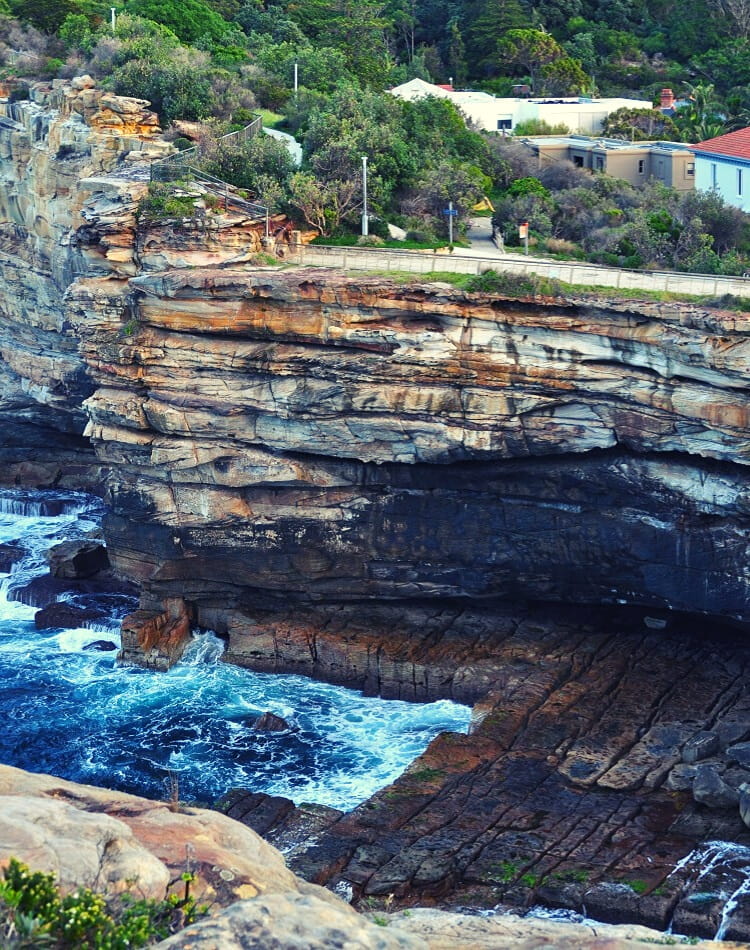 Another must-see highlight is the Hornby Lighthouse, a characteristic red and white striped tower built in 1858. The views from this spot are amazing, with the Pacific Ocean to the east, Sydney Harbour to the west and North Head right in front of you.
Parking in Watsons Bay is challenging during weekends, so it's best to use public transport. The best way to get to Watsons Bay is by ferry departing from Circular Quay, which is one of Sydney's best ferry trips.
Watsons Bay Circuit Walk
Distance:
4.5 km (circuit)
Time:
2 hours
Grade:
Easy
4. Anzac Bridge to Woolloomooloo
The fantastic walking track between the Anzac Bridge in Pyrmont and Woolloomooloo on the other side of the CBD, is one of Sydney's newest Harbour walks.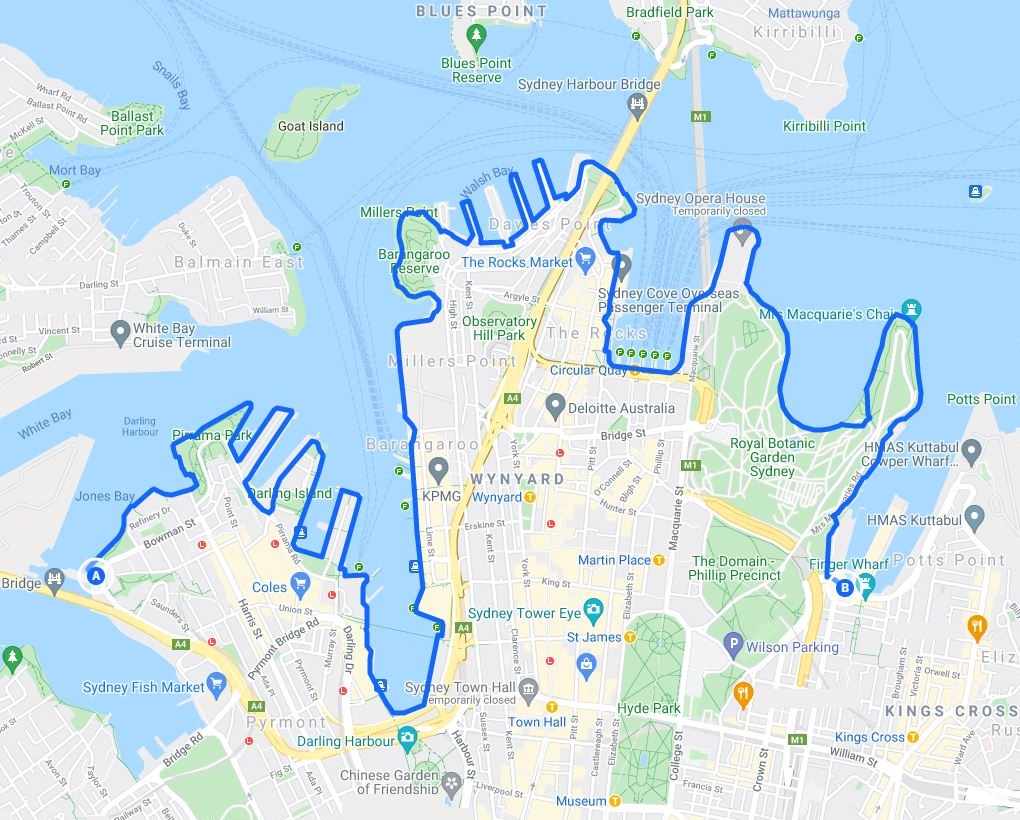 This walk was officially opened in 2021 as a continuous walking path, following the completion of the Barangaroo foreshore walk which runs between South Barangaroo and the northern tip of Barangaroo Reserve.
The trail between Anzac Bridge and Woolloomooloo is a great way to see the best of both Sydney Harbour as well as the city, taking in lots of Sydney landmarks, with beautiful Harbour views to enjoy.
Anzac Bridge to Woolloomooloo
Distance:
12 km (one way)
Time:
4 – 5 hours
Grade:
Moderate
5. Spit Bridge to Manly
The Spit Bridge to Manly walk is a beautiful 10 km hiking trail, boasting native bushland, quiet inner harbour beaches, picturesque bays and panoramic ocean views.
The walk forms part of the 20 km long Manly Scenic Walkway that runs from the Spit Bridge to Manly North Head (see below).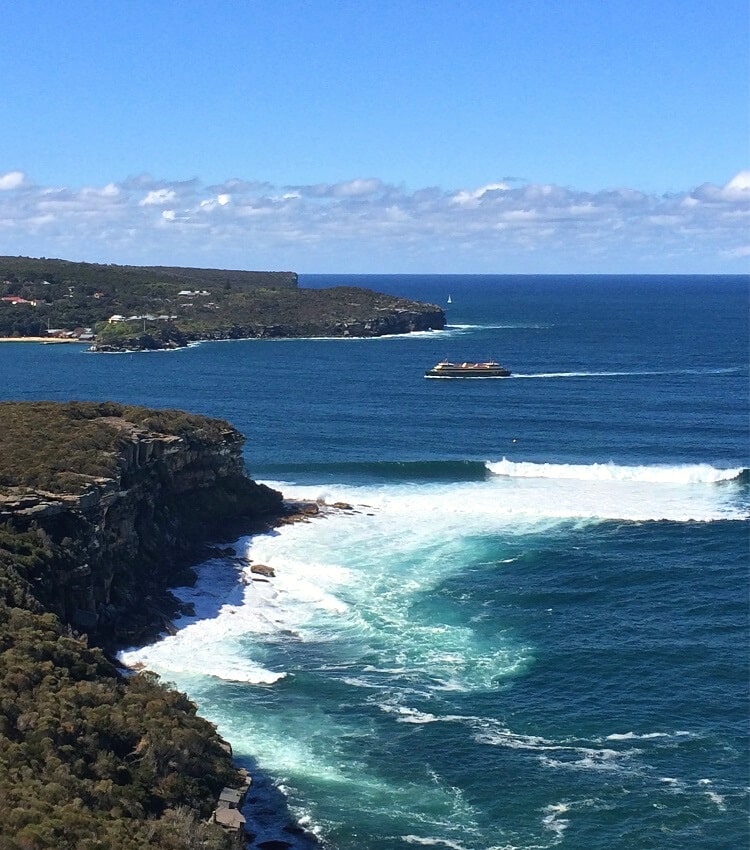 The official starting point of the Spit to Manly walk is at the northern end of the historic Spit Bridge which carries Spit Road across Sydney's Middle Harbour. From there, the track follows the shoreline of Clontarf Reserve, Dobroyd Head and North Harbour Reserve all the way to Manly Cove.
With amazing scenery from start to finish, the Spit to Manly walk is one of Sydney's finest and most popular Harbour walking trails.
Spit Bridge to Manly
Distance:
10 km (one way)
Time:
4 – 5 hours
Grade:
Moderate
6. Manly Scenic Walkway
If the trail between the Spit Bridge and Manly is not long enough, you can extend this walking track by hiking around Manly North Head.
These two epic walking tracks combined form the Manly Scenic Walkway, a fantastic hiking adventure that you should undertake at least once in your life.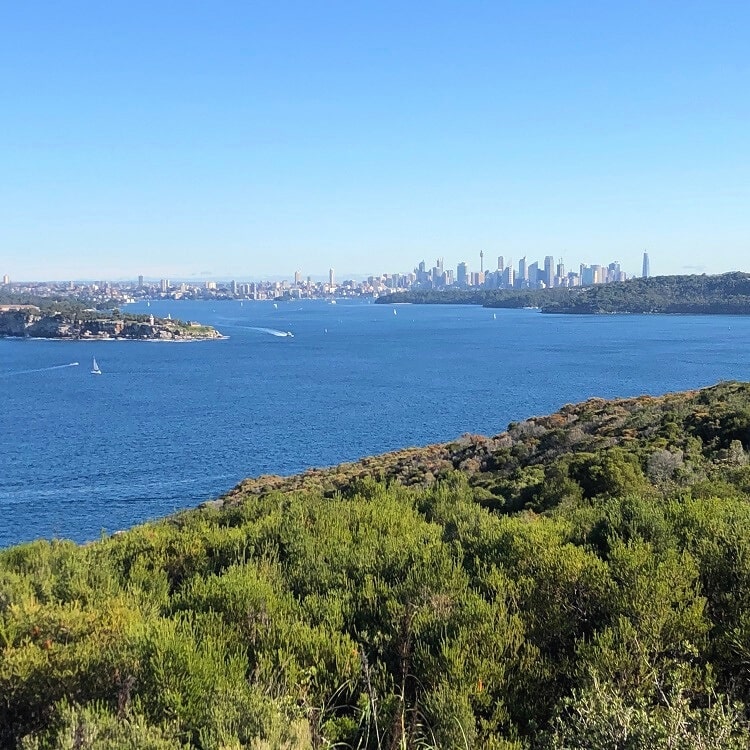 The Manly North Head circuit walk will take you past Shelly Beach, Spring Cove and Little Manly Reserve, while enjoying impressive views from North Head. Not only will you be going through an area with a diverse wildlife and flora, you can also experience some of Sydney's rich military history.
Pack your gear and be mesmerized by sweeping Sydney Harbour and ocean views, picturesque bays and secluded beaches, as you conquer one of Sydney's most challenging coastal walks.
Manly Scenic Walkway
Distance:
19.5 km (one way)
Time:
6 – 10 hours
Grade:
Moderate / hard
7. Taronga Zoo to Balmoral Beach
The 6.5 km long trail between Taronga Zoo and Balmoral Beach swirls its way past secluded beaches, picturesque bays, impressive lookouts and historic sites.
The track can roughly be divided into three sections with Bradleys Head, Chowder Bay and Balmoral Beach as the key milestones. The starting point of the track is on Athol Road, moments away from the Taronga Zoo ferry wharf.

One of the many highlights along this walking track is the Georges Head Lookout, which offers amazing views of Sydney Harbour, with North Head and South Head right in front of you and the Sydney skyline in the west.
The track ends at the playing fields and large car park behind Balmoral Beach, one of Sydney's most popular family oriented beaches. Balmoral usually has calm waters which makes if perfect for swimming.
Taronga Zoo to Balmoral Beach
Distance:
6.5 km (one way)
Time:
2 – 3 hours
Grade:
Easy / moderate
8. Cremorne Point Circuit Walk
The Cremorne Point walk is an easy 3 km foreshore circuit trail in Sydney Harbour National Park with beautiful views across Mosman Bay, Sydney Harbour and the city skyline.
Discover Robertsons Point Lighthouse, Cremorne Reserve and the MacCallum swimming pool, as you wander past picturesque gardens and impressive old mansions, only a short ferry trip away from Circular Quay.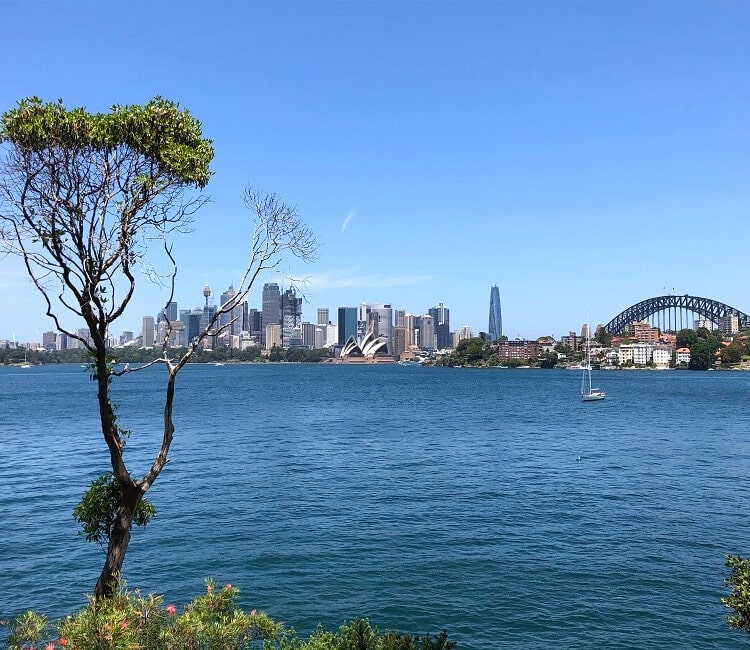 Cremorne Point is a leafy harbourside suburb in the lower north shore, only 6 km from the Sydney CBD. It was named after Cremorne Gardens, a large amusement park where, in the 19th century, visitors could enjoy activities such as live music, archery, gymnastics and fireworks.
The circuit walk officially starts and ends at the Cremorne Point wharf, with a detour to the Robertons Point Lookout. Simply follow the 3 km trail clockwise (or anti-clockwise) and within 90 minutes you'll be back at the ferry wharf.
Cremorne Point Circuit Walk
Distance:
3 km (circuit)
Time:
1 hour
Grade:
Easy