Last updated: June 16, 2023
Ice skating is fun for the whole family, and luckily Sydney still has several indoor and outdoor ice skating rinks on offer.
Not only is Sydney home to a few world-class Olympic-sized ice skating arenas, but during the winter months, you will also have the chance to go ice skating outside in one of the various pop-up rinks.
So, if you're looking for something fun to do this winter, visit one of the below ice skating rinks and experience the true winter spirit close to home.
Check Groupon to see if there are any ice skating deals or coupons.
Before you go and try out one of the following rinks, it's best to confirm the opening hours. If you have young children, it might also be a good idea to ask when the quieter days and hours are.
Some of the below ice skating rinks also offer lessons (private or group) at affordable prices, in case you, or your kids, have never skated before.
1. Ice Zoo Sydney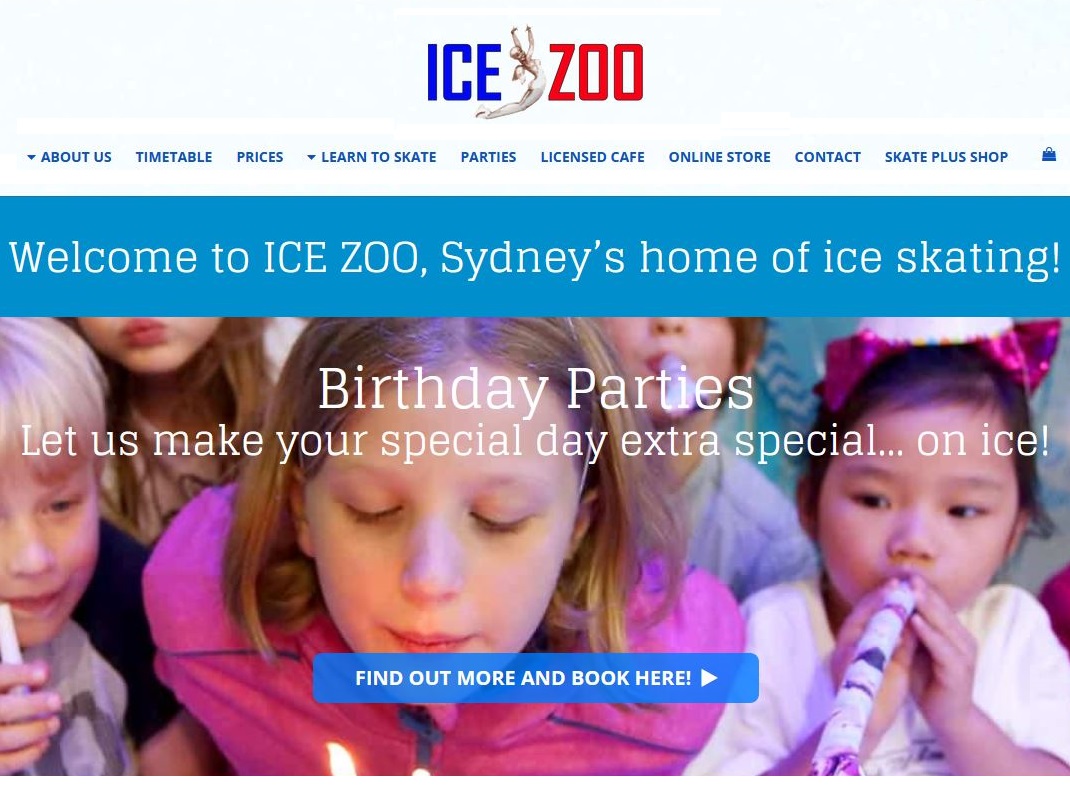 Ice Zoo is located on Gardeners Road in Alexandria, and offers public skating sessions, learn-to-skate classes, and ice fitness classes.
You can also play a game of ice hockey, or go ice skating with live DJ music and stimulating light shows.
The ice rink is open seven days per week, with a wide range of different sessions to choose from, for kids as well as for adults.
2. Macquarie Ice Rink

The popular Macquarie Ice Rink within Macquarie Shopping Centre has been around for more than 30 years, as a playground and as a training facility for recreational and professional ice skaters.
It is home to a full-size Olympic rink with seating for up to 2,000 people.
Macquarie Ice Rink is open all year (except Christmas Day) and offers figure skating, synchronised skating, ice dance, theatre on ice, speed skating, ice hockey, and more.
3. Canterbury Olympic Ice Rink

One of the oldest rinks in Sydney, the Canterbury Olympic Ice Rink has an Olympic-sized ice skating rink, a free car park, a canteen, and seating for up to 300 people.
In addition to general public skating sessions, Canterbury Olympic Ice Rink also hosts a skate school that offers various sports programs and classes for general skating, figure skating, short track speed skating, synchronized skating, ice hockey, and more.
Update 2023:
Canterbury Olympic Ice Rink is currently closed until further notice due to upgrade works.
4. Liverpool Catholic Club Ice Rink

There are many things you can do at the Liverpool Catholic Club, but the ice skating rink is one very good reason to go there.
In addition to regular public skating, the LCC also organises various learn-to-skate classes and Ice Disco sessions.
And for the smaller kids, you can hire a classic penguin skating aid to help them stay up while on the ice rink.
5. Bondi Festival Ice Rink

The Bondi Festival Ice Rink is a signature winter event in Sydney, offering everyone the opportunity to go ice skating with an amazing view.
The festival caters to all ages and skill levels, offering ice skates of all sizes and push-along penguins for the little ones.
Whether you're an experienced skater or a first-timer, the rink invites you to enjoy the thrill of gliding (or shuffling) across the ice.
The Bondi Festival Ice Rink is on from Friday 30 June to Sunday 16 July 2023.
6. Chillfest

Chill Fest in Campbelltown's Koshigaya Park is a vibrant event filled with a variety of activities such as exploring neon-lit sculptures and pathways, VIP dining in private igloos, and drinking mocktails.
It also features amusement rides, a genuine toboggan ice slide leading to an alpine food village, and, most importantly, a large open-air ice rink.
Guests can even roast marshmallows, witness a faux snowfall upon entrance, and enjoy roaming entertainers throughout the event.
Chillfest is on from Friday 30 June to Sunday 16 July 2023.
| | |
| --- | --- |
| Address: | Koshigaya Park, Campbelltown (map) |
| More info: | Chillfest |
7. Ice Skating Spectacular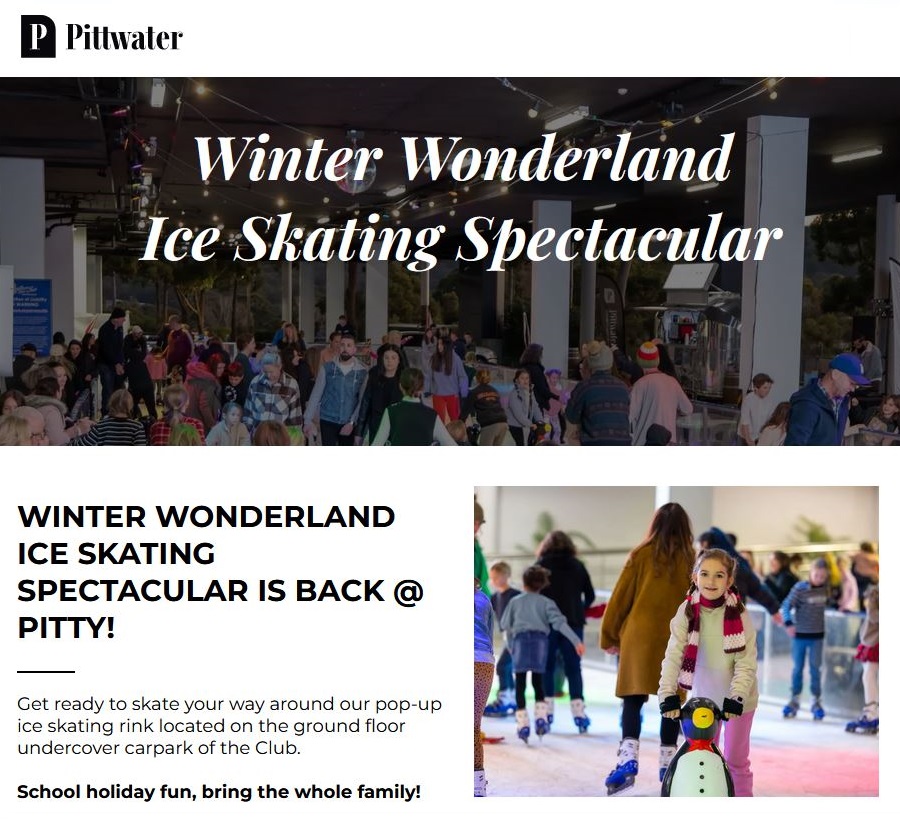 Get ready to skate your way around a large pop-up ice skating rink located on the ground floor undercover carpark of the Pittwater RSL.
Tickets for adults are $25, and for children, they are $20, which gives you 45 minutes of pure fun on the rink.
Parent packages, penguin skating aids, and group bookings are also available.
Ice Skating Spectacular is on from Saturday 1 July to Sunday 16 July 2023.
Not sure yet if ice skating is for you? Here are a few good reasons why you should visit one of the above Sydney ice skating rinks.
Try something new!
You may have never tried ice skating before? Then this winter is the perfect time to go out to one of these rinks and have a go at ice skating. It may be hard at first, but once you get used to it, it's so much fun.
It's a great workout!
Ice skating can be quite intense, and because it's also a bit addictive, you just want to keep on going. By the time your session is over, you will have had a great cardio workout. Your legs might even feel a bit sore the next day.

It's romantic!
This may be a bit of a cliche, but going ice skating on a romantic date is a really good idea. Not only will you be having lots of fun together, but you will also get the chance to show off your amazing ice skating skills.
It's fun for the whole family!
Ice skating is indeed a sport for all ages. Kids always love trying new things, and ice skating is full of action and adventure.