Last updated: March 3, 2022
Blessed with a great climate and stunning natural scenery, Sydney is the perfect city to go outside and have a picnic. With so many parks, reserves, lookout points and popular beaches to choose from, you'll never run out of options in the weekends.
Some like peace and quiet with no one else around, while others prefer a bit more action. Some like to have good facilities available, such as shelters, BBQs and parking areas, while others prefer to go back to basics.
What most of us have in common though is the appreciation for great views. To make things easier for you, we've come up with a list of some of the best picnic spots in and around Sydney!
Top 21 Sydney Picnic Spots
Here are 21 of the best picnic spots you can find in and around Sydney.
Underneath each picture is a link to the exact map location of the corresponding picnic spot to help you find it.
1. Clifton Gardens Reserve
Boasting a rocky beach with netted swimming enclosure, a fenced playground, change rooms and excellent BBQ and picnic facilities, Clifton Gardens Reserve has been a popular picnic spot for families since the 19th century.

Clifton Gardens is also a popular beach for dog owners, with lots of space for dogs to run around, both in the park as well as on the beach and in the water.
Next door neighbour Chowder Bay is a great place to relax with a coffee and a bite at one of the kiosks or cafes.
2. Bradleys Head Amphitheatre
The man-made amphitheatre at Bradleys Head is a very popular fishing and picnic spot in the Sydney Harbour National Park. It's also a great lookout point, with panoramic views of the city skyline, the Opera House and the Harbour Bridge.
The huge mast at Bradleys Head was the foremast of HMAS Sydney, a light cruiser that was broken up on Cockatoo Island in 1929.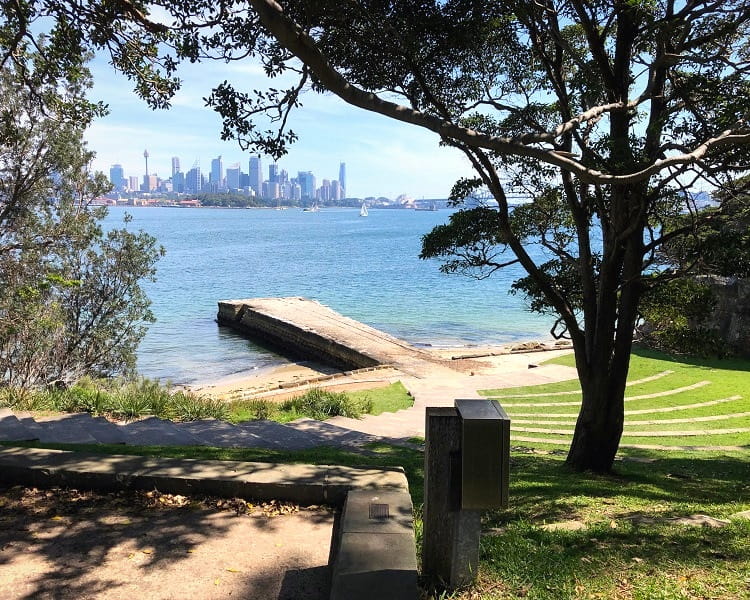 Erected at Bradleys Head in 1934, the mast now serves as a monument for all Australian ships lost and all Australian sailors killed at war.
If you feel like a bit of hiking, the easy but scenic walking trail from Bradleys Head to Chowder Bay, or further to Balmoral Beach, is highly recommended.
3. Bradfield Park
Located right under the Sydney Harbour Bridge in Kirribilli, Bradfield Park is a very relaxing and beautiful spot for a picnic.

With Luna Park and the Olympic Pool nearby, Bradfield Park offers great views of Circular Quay and the massive cruise ships that often pass by.
It's best to travel to Bradfield Park by train, getting off at Milsons Point train station. Alternatively, there is metered street parking close by.
4. Wendy's Secret Garden
Set against the backdrop of the Sydney Harbour, Wendy's Secret Garden is a green oasis of native plants, fig trees, beautiful flowers and a thriving community of birds.
After her ex-husband, Australian artist Brett Whiteley, died in 1992, Wendy Whitely decided to transform a derelict piece of land at Lavender Bay into a beautiful garden.

With the ashes of her husband and child buried in the garden, Wendy has continuously been maintaining and beautifying the garden for us all to enjoy.
The garden is a beautiful place for office workers and local residents to wind down, eat a sandwich, read a book or to simply enjoy the views.
5. Balls Head Reserve
Perhaps not as well-known as other picnic spots in Sydney, Balls Head Reserve in the Lower North Shore is a true bushland oasis overlooking Sydney Harbour.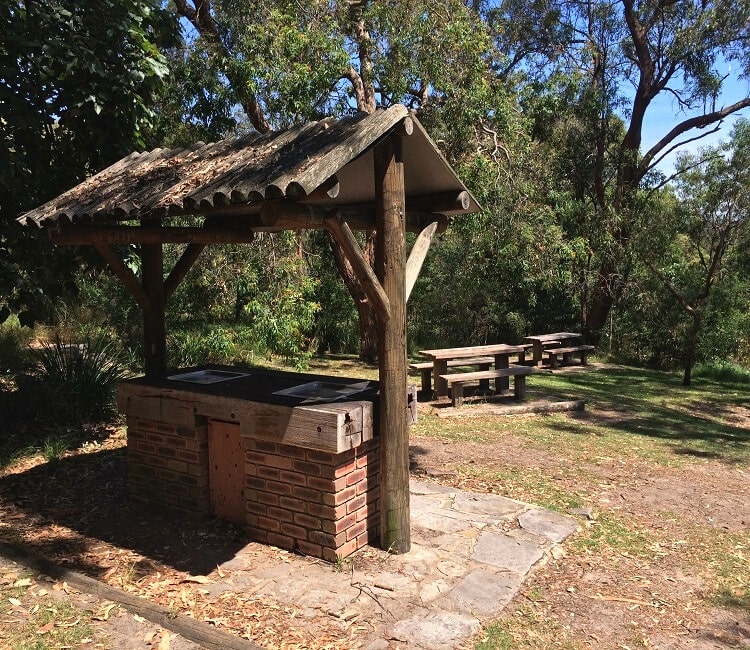 The picnic areas on this peninsula are nicely maintained, with several tables and BBQ's, a water fountain and toilet facilities.
Next door to Balls Head Reserve on the Waverton Peninsula is Carradah Park, another great place to have a picnic, with various walking trails and lookout platforms.
6. Berry Island Reserve
Berry Island Reserve is a quiet little oasis in Wollstonecraft, home to a short bushwalking track, picnic areas and a fenced playground.

Now a peninsula, Berry Island used to be one of Sydney Harbour's many islands. It is now connected to the mainland of Wollstonecraft by a man-made grassed area.
Dogs are also more than welcome in Berry Island reserve, but they need to be on a lead. They can also join in on the short bushwalk.
7. Cockatoo Island
Situated right in the middle of Sydney Harbour, Cockatoo Island is a historic UNESCO World-Heritage Listed island that has some great picnic spots to enjoy.

Wander around on the island and enjoy its well-preserved history. Cockatoo island is also very popular with photographers, so make sure you bring your camera to capture the beauty and rawness of this place.
Book a luxury tent on the camping site if you'd like to stay overnight. Alternatively, you can also bring your own tent and camping gear, and book a small space on the camping ground.
8. Ballast Point Park
Ballast Point Park is a recreational 2.6ha park in Birchgrove on the Balmain Peninsula where visitors can wander through Sydney's rich history.
The park was officially opened to the public in July 2009 by the Sydney Harbour Foreshore Authority, with walking paths, a playground, barbecues, picnic areas and access for cyclists.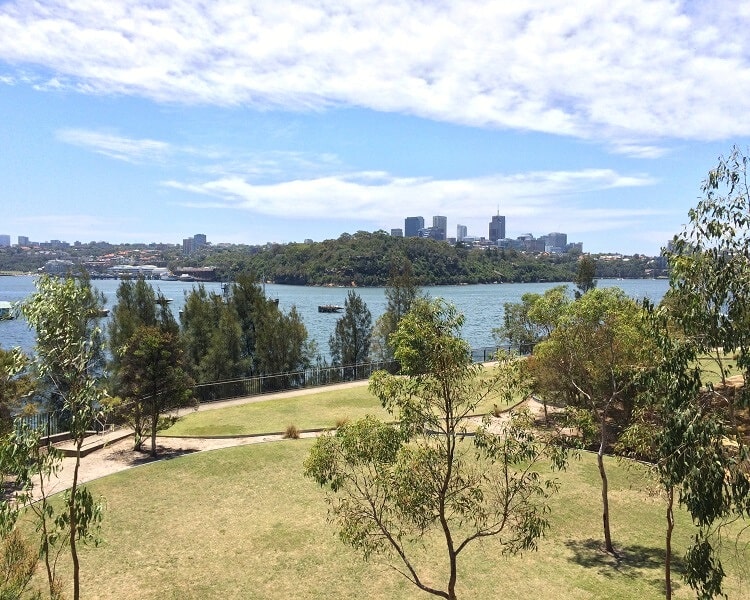 The park has a somewhat raw atmosphere which, combined with its natural beauty and pretty views, makes it a very interesting place to wander around.
Ballast Point Park is located at the end of Ballast Point Road in Birchgrove, right at the very tip of the Balmain Peninsula, so the views of Sydney Harbour are magnificent.
9. Glebe Foreshore
Established in 1988 to commemorate 200 years of white settlement in Australia, Bicentennial Park in Glebe is a very neat and relaxing place to enjoy a lazy afternoon.

While you're there, make sure you do the Glebe Foreshore walking track from Bicentennial Park to the Sydney Fish Market in Pyrmont, along Rozelle Bay and Blackwattle Bay.
10. Pirrama Park
Pirrama Park is a beautiful Harbourside green space in Pyrmont, perfect for a lazy picnic in the afternoon.

This award winning park has a perfectly landscaped design, with large grassy areas, a modern playground, public toilets, various cafes nearby, and, most importantly, some great picnic and BBQ facilties.
The park used to be a base for the water police force before the land was purchased by the City of Sydney in 2005, who then developed it into the scenic park it is now.
11. Barangaroo Reserve
Barangaroo Reserve is a relatively new 6-hectare Sydney Harbour foreshore park with a large man-made hill right in the middle.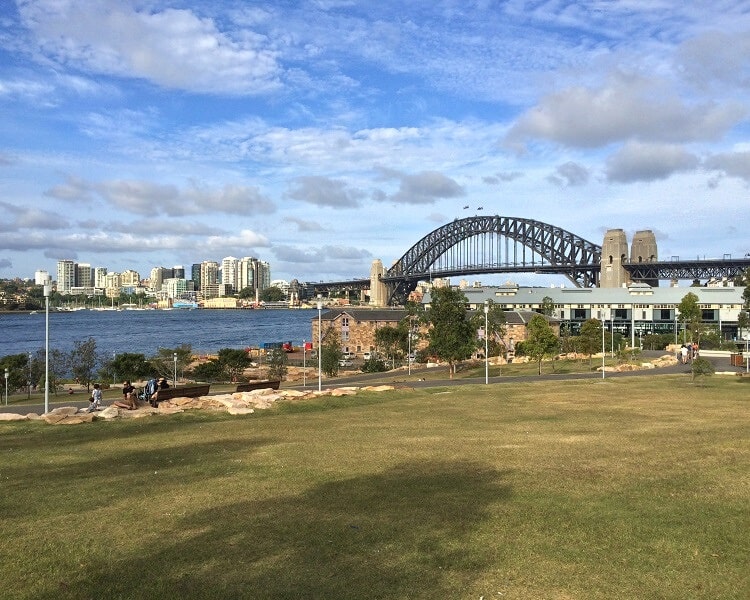 It's now home to more than 75,000 planted trees, palms, ferns, shrubs and other plants, that have been native to the Sydney region since the last 200 years.
With so many beautifully designed terraced gardens and different walking paths winding around the hill, Barangaroo reserve is a wonderful place for an afternoon picnic.
12. Royal Botanic Garden Sydney
Located in the heart of Sydney CBD, the Royal Botanic Garden is one of most important historic botanical institutions in the world since 1816.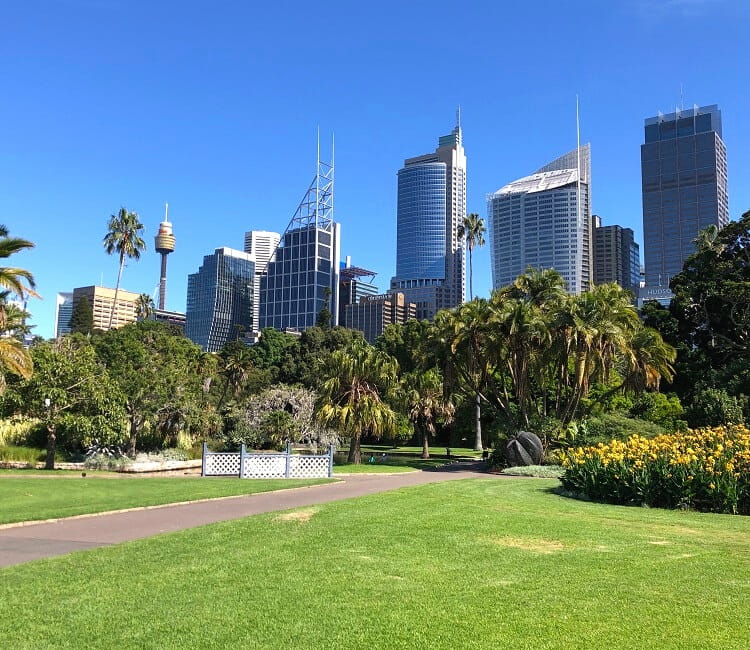 Simply pick a spot anywhere in the park and enjoy a wonderful afternoon surrounded by unique plants, trees and flowers. With the Opera House and the City Skyline right next door, you won't get tired of the views.
Technically part of The Domain, Mrs Macquaries Point is a great spot for a picnic with panoramic views of the Harbour. Go there if you have visitors from overseas that you want to impress!
13. Yarranabbe Park
Facing Garden Island, the Sydney CBD skyline, and the Harbour Bridge, Yarranabbe Park in Darling Point is a great location to relax and unwind.

With various park benches, lots of large trees, and superb Harbour views to enjoy, Yarranabbe Park is the perfect spot for a picnic.
There are no tables though, so it's a good idea to bring your own picnic rug along with you to this fantastic park.
14. Robertson Park
With lots of picnic tables, a fenced playground, lovely views of Sydney Harbour and lots of food options to choose from, Robertson park in Watsons Bay is a family friendly place to hang out for a day.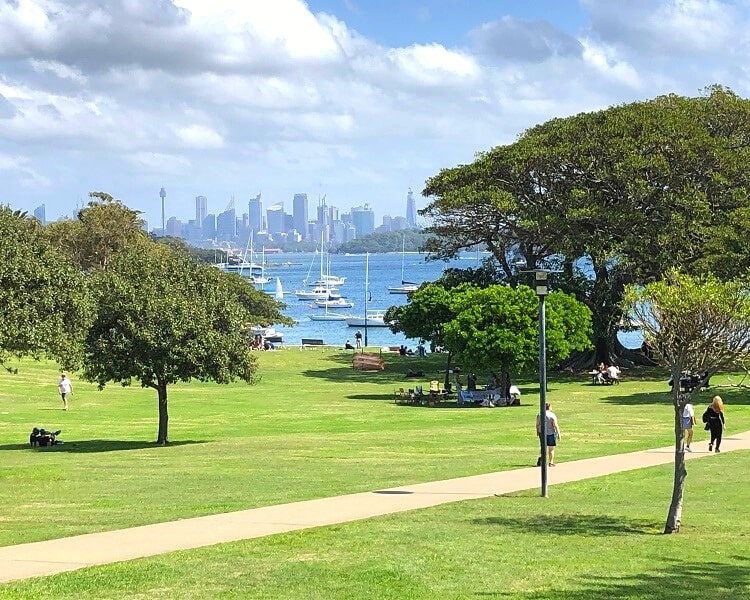 While you're there, it's highly recommended to do the short but scenic Watsons Bay circuit walk around South Head.
It features beautiful views of the Harbour, the city skyline, the Tasman Sea, Manly North Head and the historic Hornby Lighthouse.
15. Hungry Point Reserve
Hungry Point Reserve is located in the southernmost tip of the Cronulla Peninsula, and is one of the highlights along the Cronulla foreshore walking track.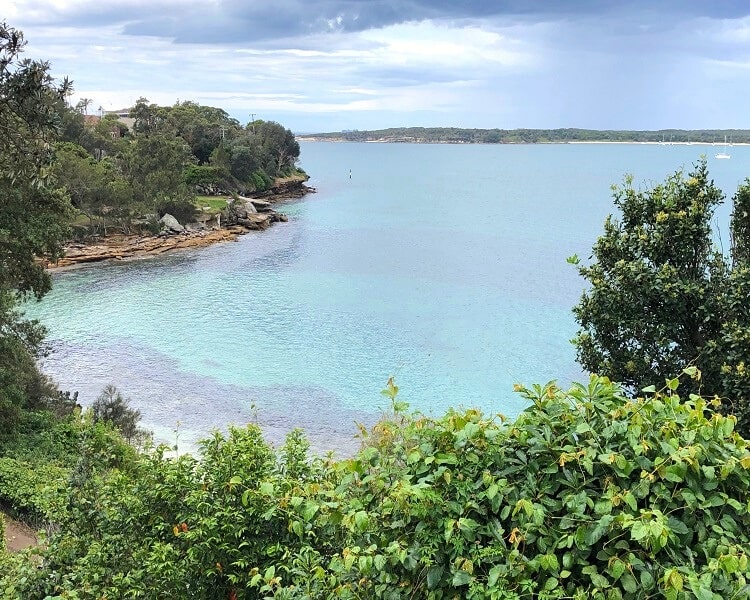 Hungry Point Reserve was opened in 2019 as a public park, and is now home to a reasonably sized car park, various benches, picnic tables, and shaded, grassy areas.
The panoramic views of Port Hacking and Bundeena to the south and Gunnamatta Bay to the west are also fantastic.
16. Wattamolla Picnic Area
Wattamolla Beach in the Royal National Park has a huge picnic area with excellent facilities, such as BBQ's, covered and uncovered tables, a large toilet block, bins and running water.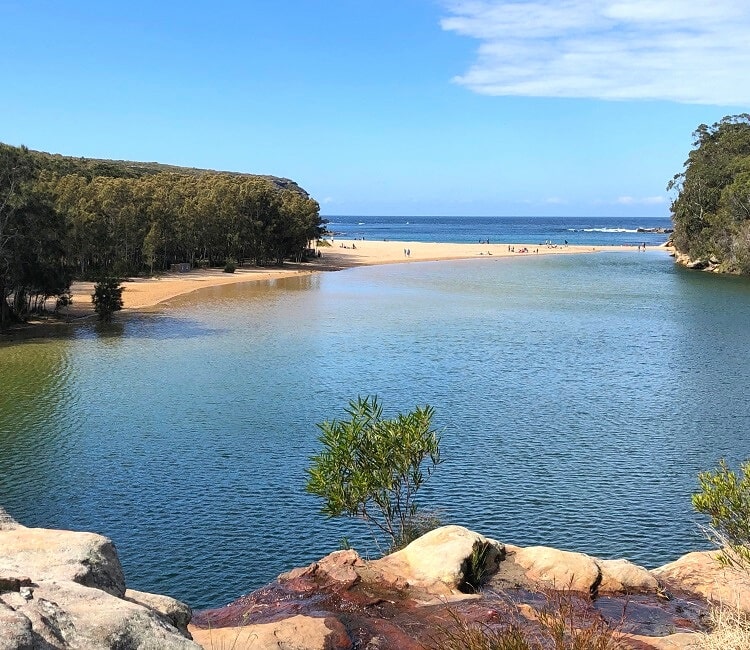 Situated next to the parking areas, the picnic area is a beautiful spot to have a break from all the swimming and hiking, and to enjoy a nice lunch in the great outdoors.
Be mindful that during summer weekends this area can fill up quickly, so it's best to come in early to enjoy a great day out in Wattamolla.
17. Lake Parramatta Reserve
Hiking in the Lake Parramatta Reserve is a great experience, as you walk through 75ha of bushland around an idyllic lake with a decommissioned dam.

Lake Parramatta was created as a result of the damming of Hunts Creek in 1856. The lake is now a recreational area with three marked bush walking trails.
Besides hiking, the area also offers great picnicking and BBQ facilities, a designated swimming area, playgrounds, free parking, and also a small cafe.
18. Koonjeree Picnic Area
Located only 20 minutes north-west of the Sydney CBD, Lane Cove National Park is a large pocket of scenic bushland surrounding the banks of the Lane Cove River which flows into Sydney Harbour.
There are several excellent picnic areas in this national park, but the most popular one, the Koonjeree Picnic Area, is located in the eastern part of the park, in Chatswood West.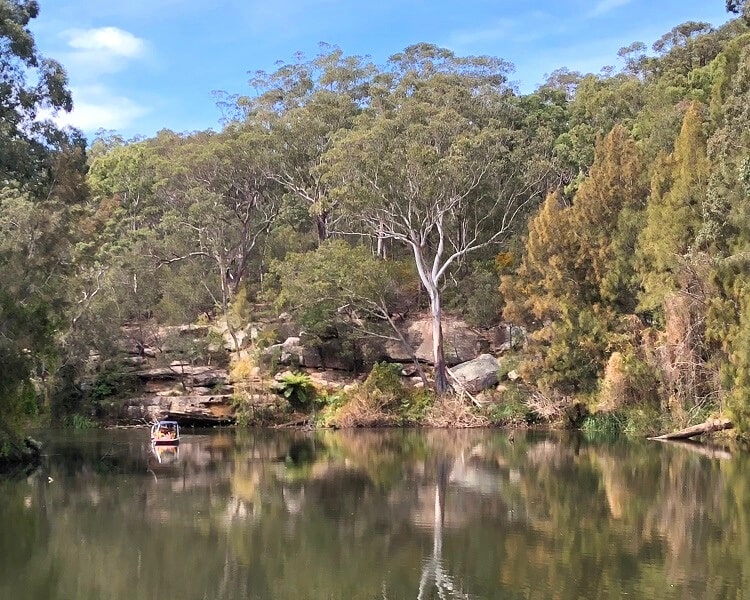 This oversized, family-friendly picnic area has excellent facilities, such as BBQs, picnic tables, drinking water, a large carpark, and lots of open, green space.
If you feel like hiking, the Lane Cover Riverside Circuit walk is a very enjoyable 10 km bushwalk along both sides of the Lane Cove River. It's a great way to explore the natural beauty of this national park.
19. Resolute Picnic Area
Known as one of the best lookouts in Sydney and New South Wales, the West Head Lookout in Ku-ring-gai Chase National Park offers breathtaking views of Pittwater, Broken Bay, Barrenjoey Headland and the Central Coast.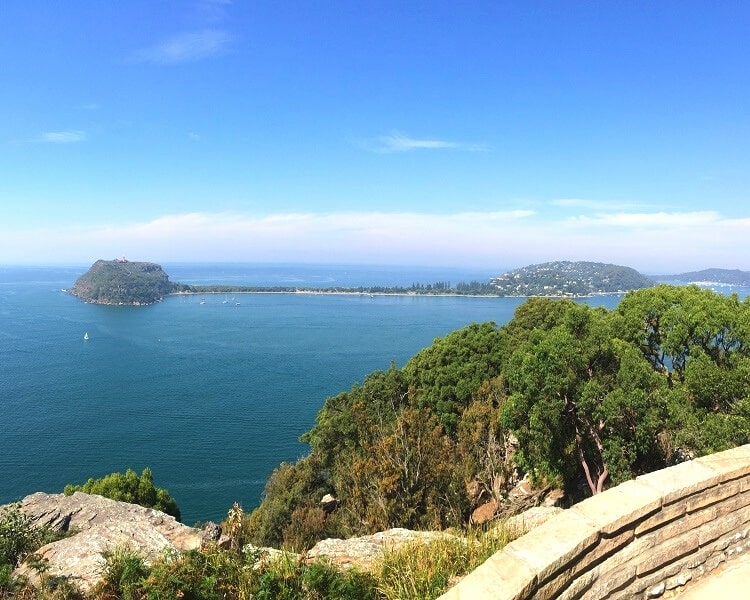 The scenic Resolute Picnic Area is located less than a kilometre away from the lookout and has parking available.
From the picnic area you can choose to do some of the bushwalking trails that will take you to beautiful secluded beaches, such as Resolute Beach and West Head Beach.
20. Bobbin Head Picnic Ground
Bobbin Head is a popular family day-trip destination situated on Cowan Creek in the western section of Ku-ring-gai Chase National Park.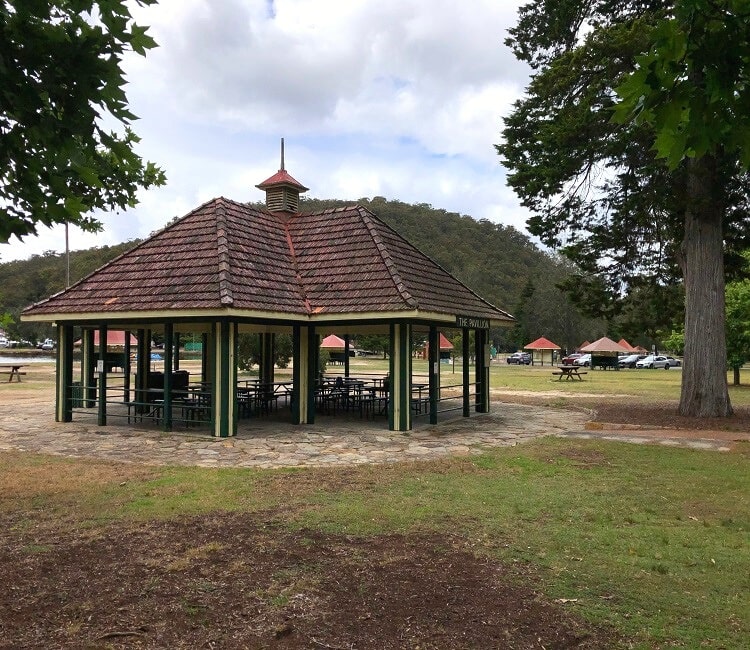 Surrounded by beautiful and peaceful scenery, Bobbin Head is home to excellent facilities, such as picnic areas, gas barbecues and playgrounds.
And with a great variety of hiking trails nearby, Bobbin Head is also the perfect spot for some serious bush walking.
21. Woronora Dam Picnic Area
The greater Sydney region is home to a great number of historic dams, and a lot of these dams come with excellent picnic facilities.
Woronora Dam in the Sutherland Shire is one of the those dams, where you can not only visit the dam itself, but also enjoy two large picnic areas with tables, barbecues and playgrounds.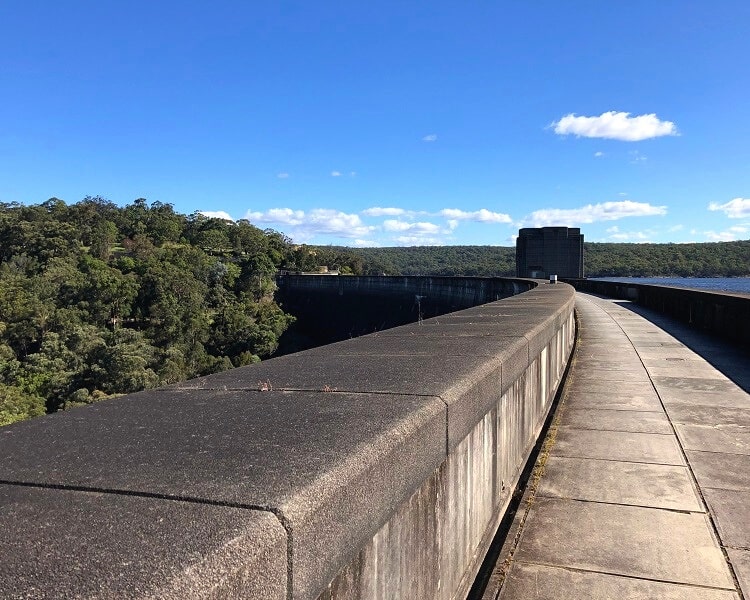 Walking on top of the Woronora Dam wall is quite a unique experience, with various sections where you can take in panoramic views of the lake on one side and the gorge on the other side.
Keen to visit Woronora Dam? Check out our list of dams in Sydney which includes Woronora and 11 other beautiful dams that you can explore.