Last updated: July 4, 2023
A guide with twenty of the best school holiday activities in Sydney to help you keep your kids busy and entertained for a few weeks.
Are you ready to launch headfirst into the long-awaited school holidays without a single clue about how to stay sane, entertained, or even productive during this blessed break?
Or perhaps you're the superhero parent, guardian, or older sibling, scrambling to assemble a magic box of tricks to keep those energetic young minds busy? Well, wipe the sweat off your brow and take a deep breath, because help is on the way.
We have compiled a list of 20 fun and exciting things to do during school holidays in Sydney, with outdoor as well as indoor activities. Your ultimate guide to making these school holidays unforgettable starts right here.
Top 20 Sydney School Holiday Activities
In no particular order, here are 20 fun and exciting activities to do for kids during the school holidays.
Check our list of NSW school holidays and terms for exact dates this year. And check Groupon to see if there are any exciting school holiday deals or coupons available.
1. Indoor Rock Climbing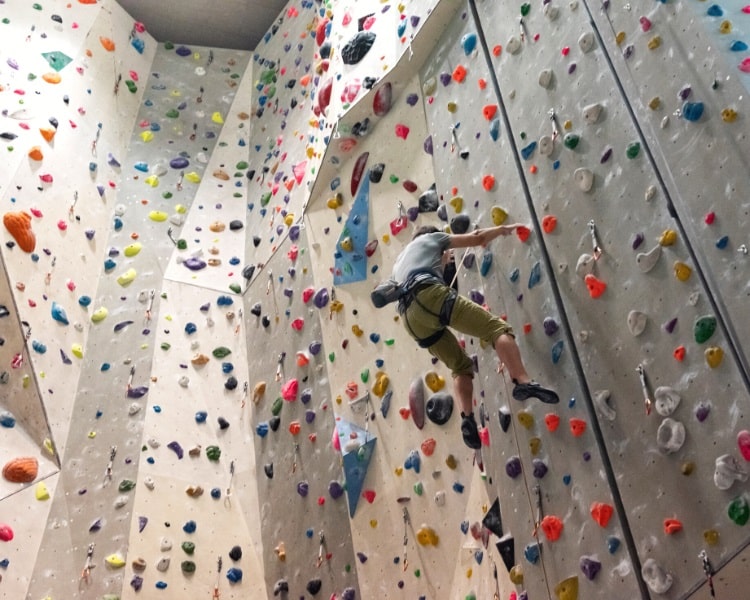 Sydney is home to a growing number of indoor bouldering and rock climbing venues where novice and experienced climbers can go and get a great workout whilst having lots of fun.
If you're keen to try a new sport that is intense, fun, and also social, indoor rock climbing or bouldering should be on top of your list.
Check out our guide to the best climbing gyms in Sydney to try out bouldering or rock climbing.
2. Racing in Go-Karts

Go-karting is another fun sport and pastime for all ages, with various venues in and around Sydney offering indoor as well as outdoor racing tracks.
Racing in go-karts is not cheap, but doing one or more sessions feels like an intense workout so you will get good value for money with your friends.
Check out our guide to the best go-karting race tracks in Sydney, both indoor as well as outdoor.
3. Play Mini Golf

Otherwise known as putt-putt, mini golf is a fun and social pastime suitable for all ages and skill levels. It's one of those games where the fun factor is more important than actually winning.
You don't have to be a golf pro either to start playing mini golf, as it's super easy to learn, and the courses are designed such that anyone who can hold a golf club can begin playing right away.
Check out our guide to the best mini golf courses in Sydney, both indoor as well as outdoor.
4. Opera House Tour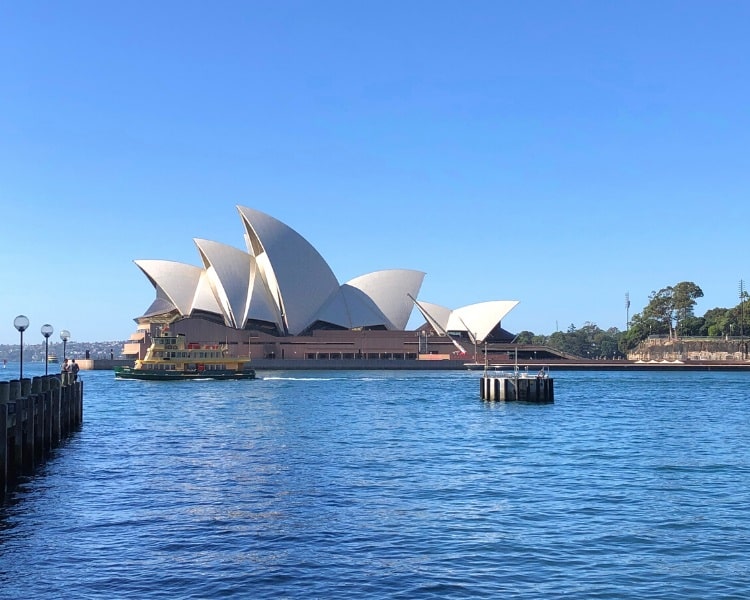 Have you ever been inside the Opera House? If not, it's way more exciting than you might think!
A great way to learn more about the Opera House is by doing a tour with a professional guide. That way, you can go deep underneath the world-famous sails, navigate the 300 corridors of the Opera House, and see and learn new and exciting things about Sydney's most popular tourist attraction.
You can also do a backstage tour that goes behind the scenes, inside the orchestra pit, and inside a dressing room, complemented with unique insider stories.
Sydney Opera House tours:
5. Pottery Class

Are you ready to get your hands a little muddy? Great! Because the best adventures aren't always clean, and doing a pottery class is the perfect example. It's where clay meets creativity, and your hands become the ultimate artists, spinning magic right on the pottery wheel.
Think of the thrill as you shape a mischievous lump of clay into a beautiful creation, the gentle whir of the wheel and the subtle squelch of the clay as your soundtrack. Whether it's a whimsical mug, a quirky bowl, or a funky vase, the possibilities are as limitless as your imagination.
Feel the joy of making something from scratch, the excitement when the wheel starts spinning, and the satisfaction when your masterpiece emerges. It's not just pottery; it's an experience. An enchanting journey that intertwines the creative spirit with tactile fun.
Recommended Sydney pottery classes:
6. Trampoline Jumping

Trampoline jumping is a classic pastime in Australia, either in the backyard or in one of the trampoline parks that have popped up in Sydney in recent years.
If you've never been to a trampoline park before, you might be surprised by how large they are and how many different types of trampolines they offer. Fun guaranteed!
Check out our guide to the best trampoline parks in Sydney for some great options to choose from across the city.
7. Visit a Sydney Zoo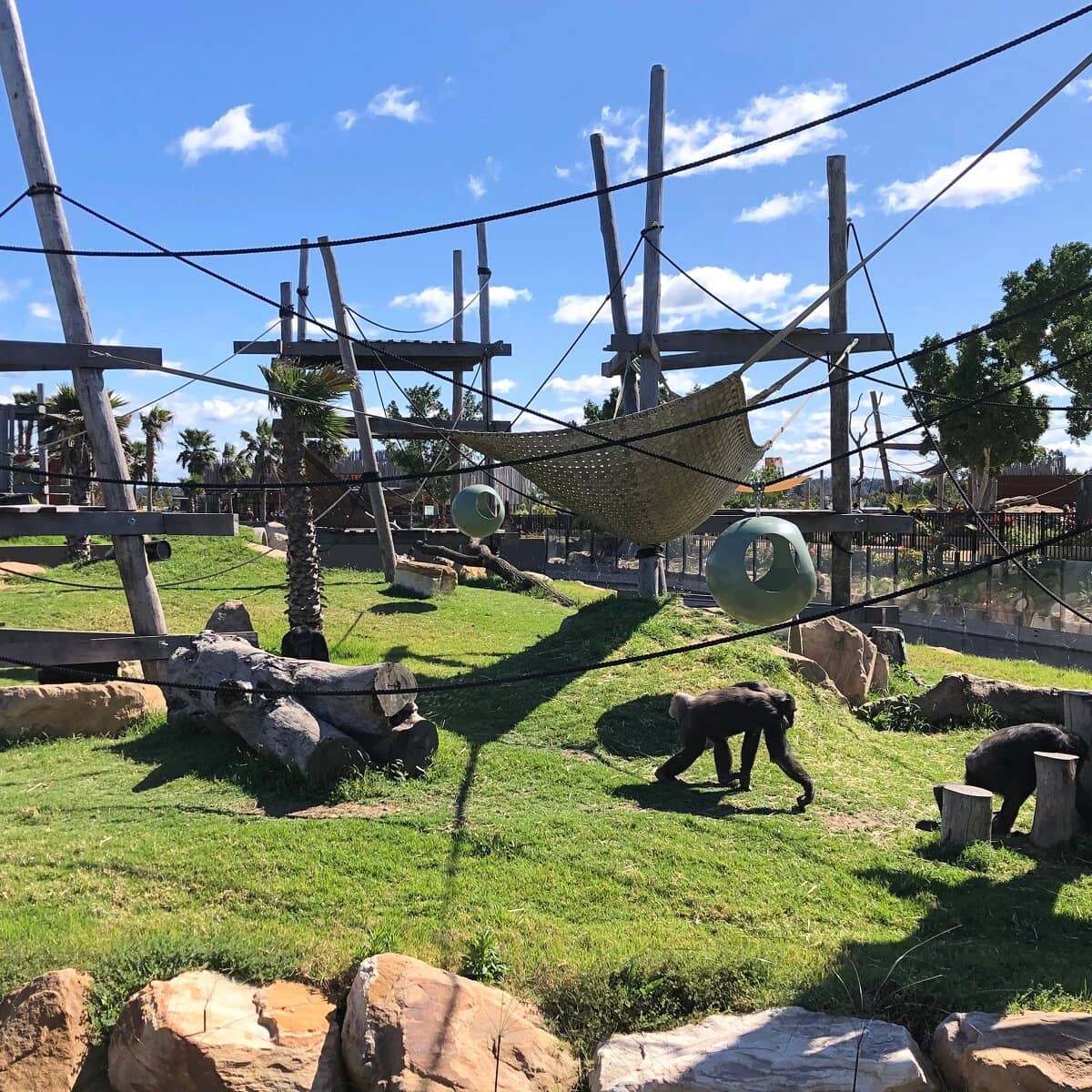 Are you a wildlife enthusiast, a prospective zoologist, or just up for an exciting day out in Sydney?
Our vibrant city is brimming with excellent zoos and wildlife parks, teeming with everything from playful penguins and cuddly koalas to majestic elephants and roaring lions.
One of our favourites is Sydney Zoo, where you can visit all the classic zoo animals, including lions, monkeys, and tigers, as well as Australian natives like Koalas and kangaroos.
Read our guide to Sydney zoos and wildlife parks for a complete list of the best zoos in and around Sydney.
8. Ice Skating

Sydney is home to several indoor and outdoor ice skating rinks, in addition to various pop-up ice skating rinks during the winter school holidays.
Some of the indoor rinks in Sydney are actually world-class Olympic-sized ice skating arenas where both seasoned ice skaters as well as beginners can enjoy a fun afternoon.
Check out our guide to the best ice skating rinks in Sydney, both indoor as well as outdoor.
9. Harbour Bridge Pylon Lookout and Museum

Have you ever climbed the Harbour Bridge? If you think that's a little too scary, the perfect backup plan is to visit the Harbour Bridge Pylon Lookout and Museum!
This not-so-well-known Sydney tourist attraction not only offers fantastic Harbour and city views, but it is also home to a fun and educational museum. The entrance to the pylon is on the southeastern side of the Harbour Bridge. Follow the pedestrian walkway on the bridge and look for the big entrance sign and door.
The Pylon Lookout is fantastic, but the small museum inside is even better. There, you will find lots of interesting details about the history of the Harbour Bridge and how and why it was built.
Read our guide to the Harbour Bridge Pylon Lookout and Museum including photos and details on how to get there.
10. Visit a Free Museum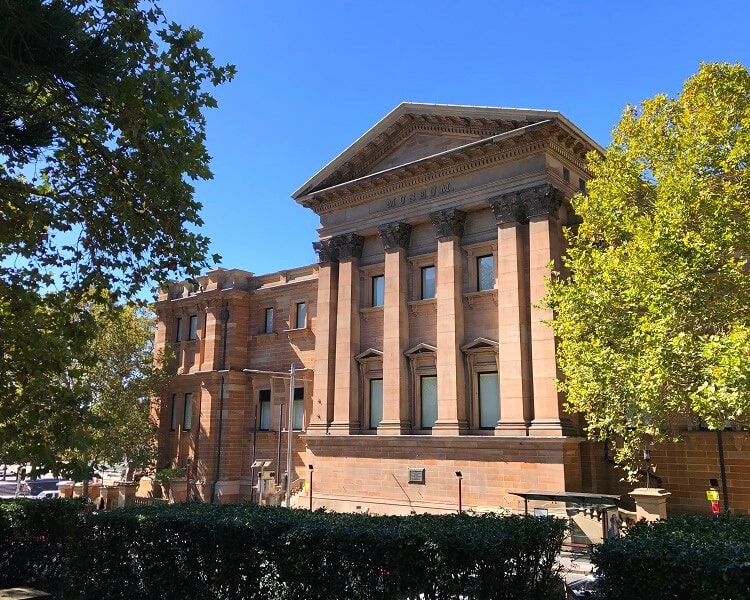 While there are some fantastic museums in Sydney where you need to pay an admission fee, there are also quite a few museums that are still completely free.
Some of our favourite free museums in Sydney are the Museum of Contemporary Art, the Chau Chak Wing Museum, the Australian National Maritime Museum, and the Australian Museum.
Check out our guide to the best free museums in Sydney for some great options to spend a fun afternoon.
11. Visit an Escape Room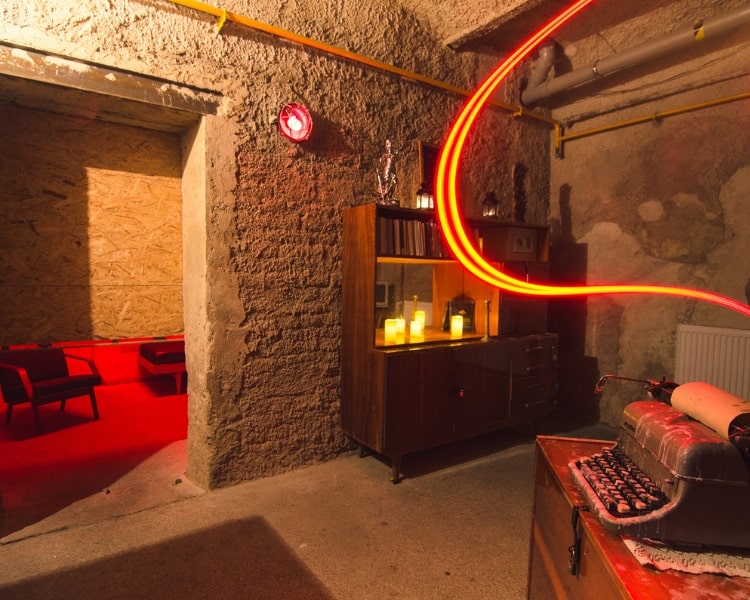 Ever dreamed of becoming a hero, a secret agent, or an intrepid explorer? Welcome to the Escape Room experience, where you and your friends can step into a thrilling story that's waiting to be written by you.
Imagine this: the door closes behind you, and the clock starts ticking. The room is full of cryptic puzzles, hidden clues, and unexpected surprises. You're not just in a room; you're inside a gripping movie, an intriguing novel, or a real-life video game.
As the minutes tick by, watch as you and your friends transform into a team of super sleuths, cracking codes, solving mysteries, and laughing in the face of challenge. The thrill of victory awaits you, but only if you can escape in time!
So gather your pals, put on your thinking caps, and gear up for the unforgettable, immersive fun of an escape room. Remember, in this thrilling race against time, every second counts, every clue matters, and teamwork is your ultimate key to victory.
Check out our list with the best escape rooms in Sydney for some great options.
12. Bike Riding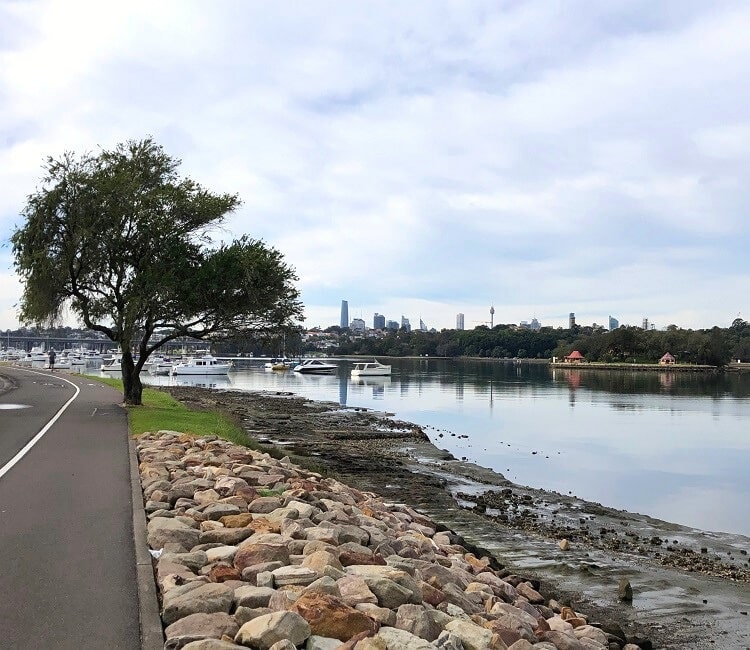 While Sydney may not be the most bicycle-friendly city in the world, there are still quite a few rides with either no cars or very few cars around.
It's those bicycle tracks where we can all enjoy the benefits of cycling in safe surroundings whilst getting a great workout in with friends and family.
Check out our guide to the best bicycle tracks in Sydney for some great options for short and longer bike rides.
13. Swim in an Aquatic Centre

Swimming in an aquatic centre during the colder winter months is not only a good way to stay in shape, but it's also the perfect place to have some serious fun.
Some of the Sydney aquatic centres are home to exciting indoor and outdoor slides, wave pools, saunas and steam rooms, and so much more.
Popular aquatic centres in Sydney are Ryde Aquatic Leisure Centre, Sydney Olympic Park Aquatic Centre, and Ian Thorpe Aquatic Centre, to name a few.
14. Go Hiking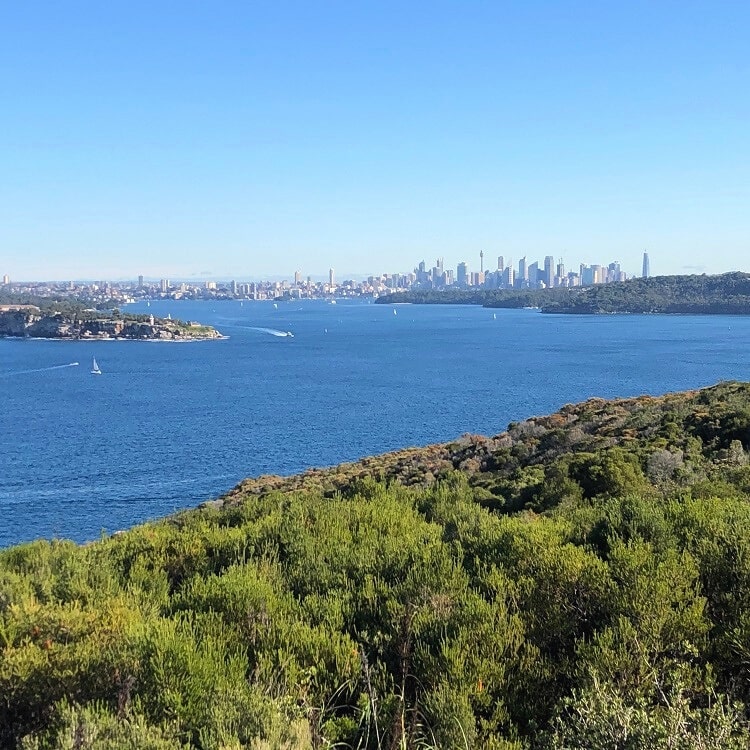 Hiking is by far the best way to enjoy and appreciate the beauty of Sydney, either by going into the bush, walking along the coast, or exploring the mountains.
So bring your friends along and go on an adventure in the great outdoors, with lots of walking tracks to choose from in and around Sydney.
Check out our guide to the best hikes in Sydney for some great options for short and longer walking tracks.
15. Stand-Up Paddle Boarding

Stand-up paddle boarding, or SUP-ing, is a super fun and exciting water sport that is not only a great social activity, but it's also an effective way to get a good workout in.
There are many secluded locations in Sydney where you can enjoy some serious paddling fun. Some of the gear hire shops can also teach you the basics if you've never done this sport before.
Popular locations to go SUP-ing in Sydney are Double Bay, Rose Bay, Watsons Bay, Manly and Clareville Beach, to name a few.
16. Explore the Blue Mountains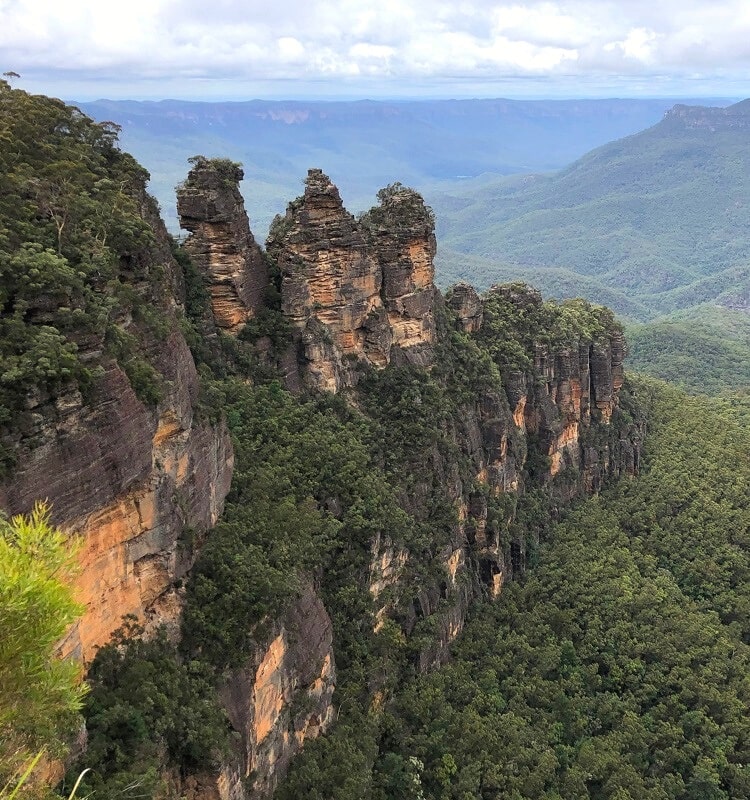 If you'd like to venture out a bit further, the Blue Mountains west of Sydney are surprisingly easy to access with public transport.
Catch a train from Sydney Central Station, and within two hours, you will be in Wentworth Falls, Leura or Katoomba, where you can visit the popular tourist attractions or do a couple of bush walks. In Katoomba, you can also use the hop-on-hop-off bus that brings you to all the highlights.
Check out our guide explaining how to get to the Blue Mountains by train and our guide to the best things to do in the Blue Mountains for some great ideas.
17. Ferry Hopping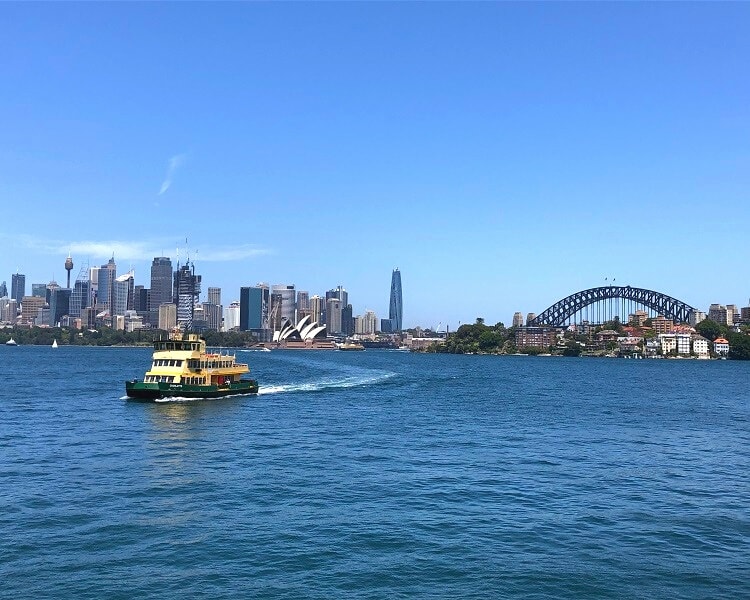 Grab your Opal card and discover the most beautiful parts of Sydney Harbour by jumping on all the ferries for a full day of outdoor fun.
With exciting destinations such as Watsons Bay, Manly, Rose Bay, Barangaroo, Darling Harbour and Cockatoo Island, you may even need two days to make the most of it.
Check out our guide to the best ferry trips in Sydney Harbour for a complete list of great ferry rides and destinations.
18. Water Fun at Raging Waters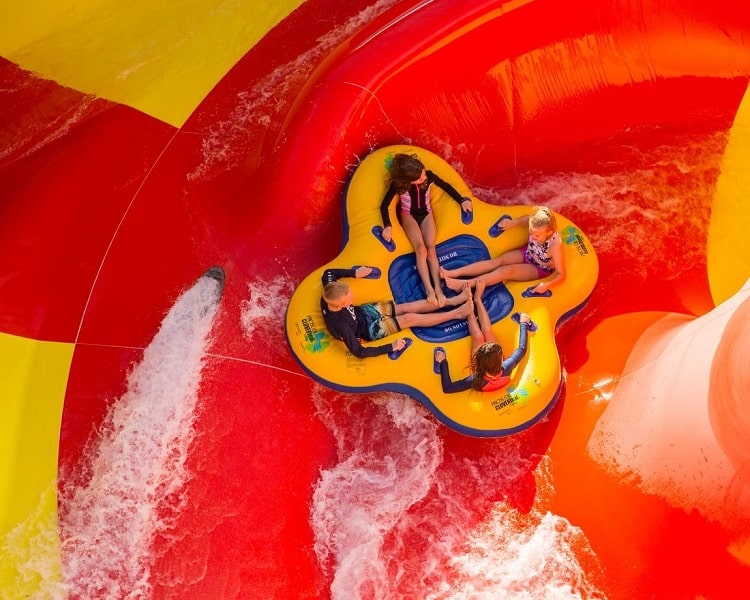 Located in Prospect in Sydney's west, Raging Waters is a huge outdoor water park, with 25 hectares worth of family-friendly fun, including more than 30 water slides, rides and attractions.
In addition to all the exciting slides and rides, you can also rent your very own cabana, organise a birthday party, and so much more.
Check out the Raging Waters Sydney website for opening hours, admission prices and more information.
19. Skateboarding in a Skate Park

Skateboarding is a fun way to exercise and be social with like-minded people, while also improving your coordination, balancing and agility skills.
The best way to learn skateboarding and to practise your tricks is to visit a skatepark. Luckily, there are lots of fantastic skate parks in various suburbs in the Greater Sydney area.
Check out our guide to the best Sydney skateparks for some really cool skateboarding venues in Greater Sydney.
20. Beach Hopping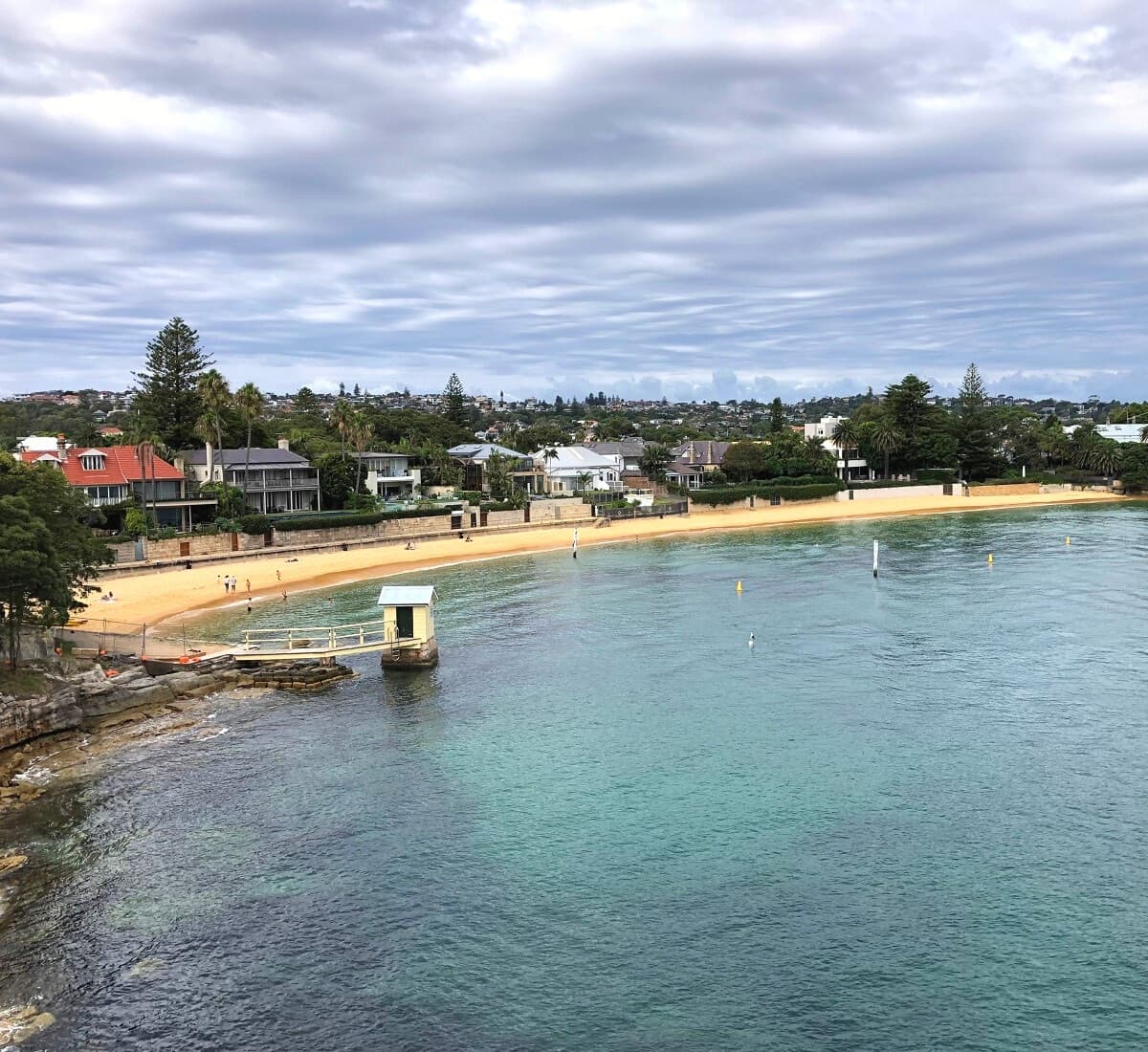 This may come as no surprise, but the long and beautiful coastline of Sydney is, of course, home to a large number of fantastic beaches.
But while Bondi and Manly are indeed fantastic beaches to visit, there are so many more strips of sand to choose from in Sydney, including a few that only the locals know about.
Check out our guide to the best beaches in Sydney and our guide to the most secluded beaches in Sydney for some great options.