Last updated: July 9, 2022
If you're reading this with the school holidays fast approaching, grab yourself a coffee, and let us help you out with the planning side of things.
We have compiled a list of 17 awesome things to do during school holidays in Sydney, outdoor as well as indoor activities, so you know how to keep your kids busy and entertained.
Check Groupon to see if there are any exciting school holiday deals or coupons.
Top 17 Sydney School Holiday Activities
In no particular order, here are 17 fun and exciting activities to do for kids during the school holidays.
Check out our list of NSW school holidays and terms for exact dates this year.
1. Indoor Rock Climbing
Sydney is home to a growing number of indoor bouldering and rock climbing venues where novice and experienced climbers can go and get a great workout whilst having lots of fun.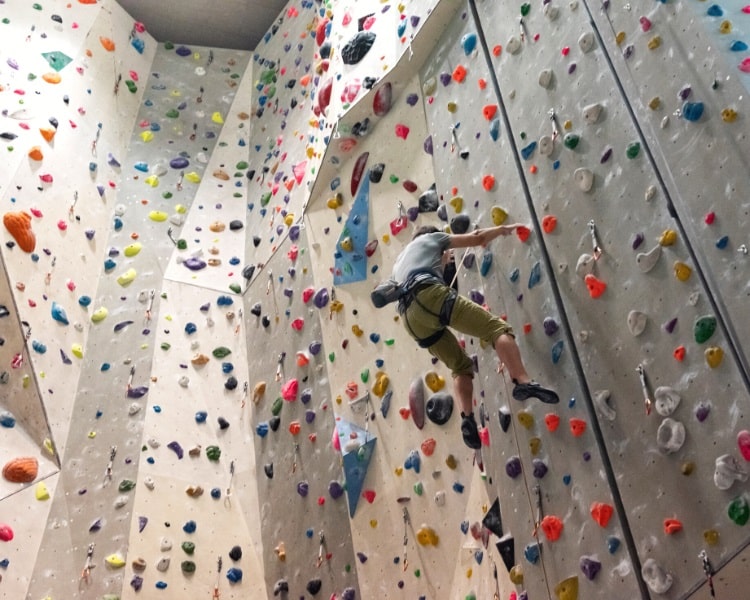 If you're keen to try a new sport that is intense, fun, and also social, indoor rock climbing or bouldering should be on top of your list.
Check out our guide to the best climbing gyms in Sydney to try out bouldering or rock climbing.
2. Racing in Go Karts
Go-karting is another fun sport and pastime for all ages, with various venues in and around Sydney offering indoor as well as outdoor racing tracks.

Racing in go-karts is not cheap though, but doing one or more sessions feels like quite an intense workout, so you will be getting good value for money with your friends.
Check out our guide to the best go-karting race tracks in Sydney, both indoor as well as outdoor.
3. Play Mini Golf
Otherwise known as putt-putt, mini golf is a fun and social pastime suitable for all ages and skill levels. It's one of those games where the fun factor is more important than actually winning.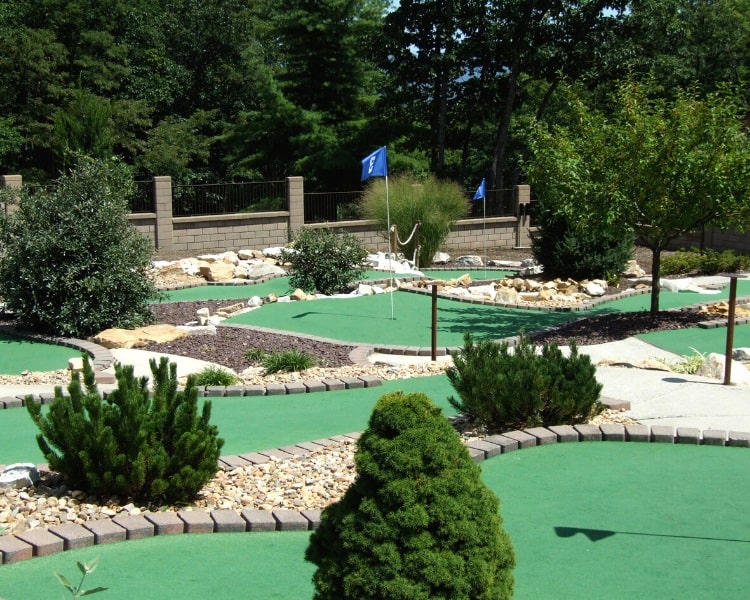 You don't have to be a golf pro either to start playing mini golf, as it's super easy to learn and the courses are designed such that anyone who can hold a golf club can start playing right away.
Check out our guide to the best mini golf courses in Sydney, both indoor as well as outdoor.
4. Trampoline Jumping
Trampoline jumping is a classic pastime in Australia, either in the backyard or in one of the trampoline parks that have popped up in Sydney in recent years.

If you've never been to a trampoline park before, you might be surprised by how large they are and how many different types of trampolines they offer. Fun guaranteed!
Check out our guide to the best trampoline parks in Sydney for some great options to choose from across the city.
5. Visit Sydney Zoo
Spending a day at Sydney Zoo in Bungarribee in Western Sydney is guaranteed to be a fun day out, with lots of different animals to visit and to learn more about.

Opened towards the end of 2019, Sydney Zoo has a modern and open layout and is home to a great variety of exotic and native animals that you can get very close to.
Check out our guide to Sydney Zoo with lots of photos and practical tips, or head straight to the Sydney Zoo website to purchase tickets.
6. Ice Skating
Sydney is home to several indoor and outdoor ice skating rinks, in addition to the popup ice skating rinks during the winter school holidays.

Some of the indoor rinks in Sydney are actually world-class Olympic-sized ice skating arenas, where both seasoned ice skaters as well as beginners can enjoy a fun afternoon.
Check out our guide to the best ice skating rinks in Sydney, both indoor as well as outdoor.
7. Visit a Free Museum
While there are some fantastic museums in Sydney where you need to pay an admission fee, there are also quite a few museums that are completely free.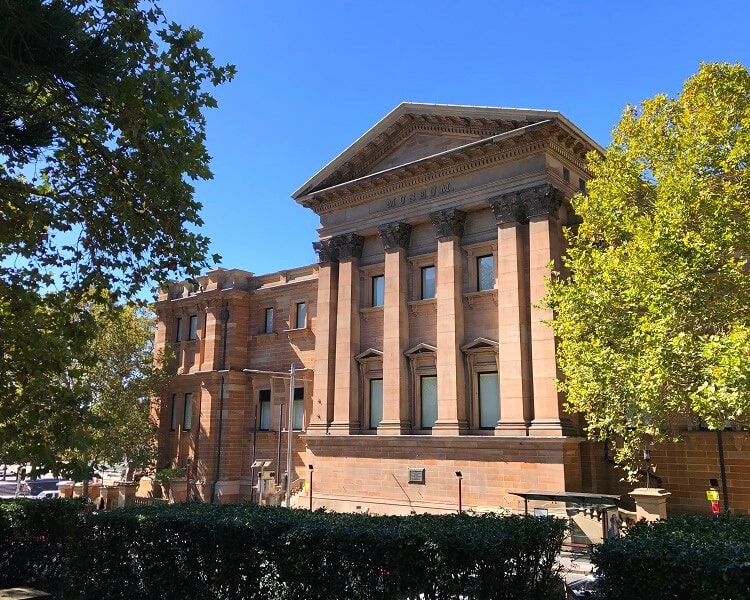 Some of our favourite free museums in Sydney are the Museum of Contemporary Art, the Chau Chak Wing Museum, the Australian National Maritime Museum, and the Australian Museum.
Check out our guide to the best free museums in Sydney for some great options to spend a fun afternoon.
8. Bike Riding
While Sydney may not be the most bicycle-friendly city in the world, there are still quite a few rides with either no cars or very few cars around.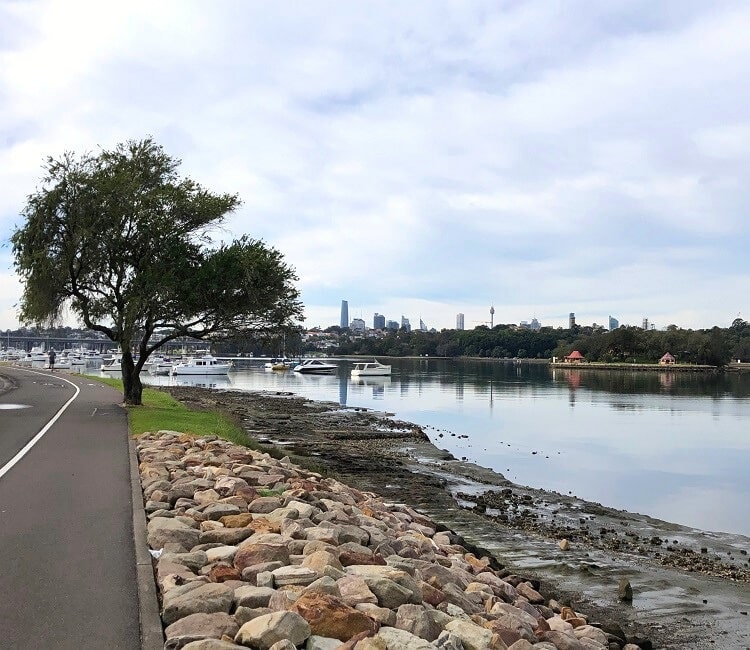 It's those bicycle tracks where we can all enjoy the benefits of cycling in safe surroundings whilst getting a great workout in with friends and family.
Check out our guide to the best bicycle tracks in Sydney for some great options for short and longer bike rides.
9. Swim in an Aquatic Centre
Swimming in an aquatic centre during the colder winter months is not only a good way to stay in shape, but it's also the perfect place to have some serious fun.

Some of the Sydney aquatic centres are home to exciting indoor and outdoor slides, wave pools, saunas and steam rooms, and so much more.
Popular aquatic centres in Sydney are Ryde Aquatic Leisure Centre, Sydney Olympic Park Aquatic Centre, and Ian Thorpe Aquatic Centre, to name a few.
10. Go Hiking
Hiking is by far the best way to enjoy and appreciate the beauty of Sydney, either by going into the bush, walking along the coast, or exploring the mountains.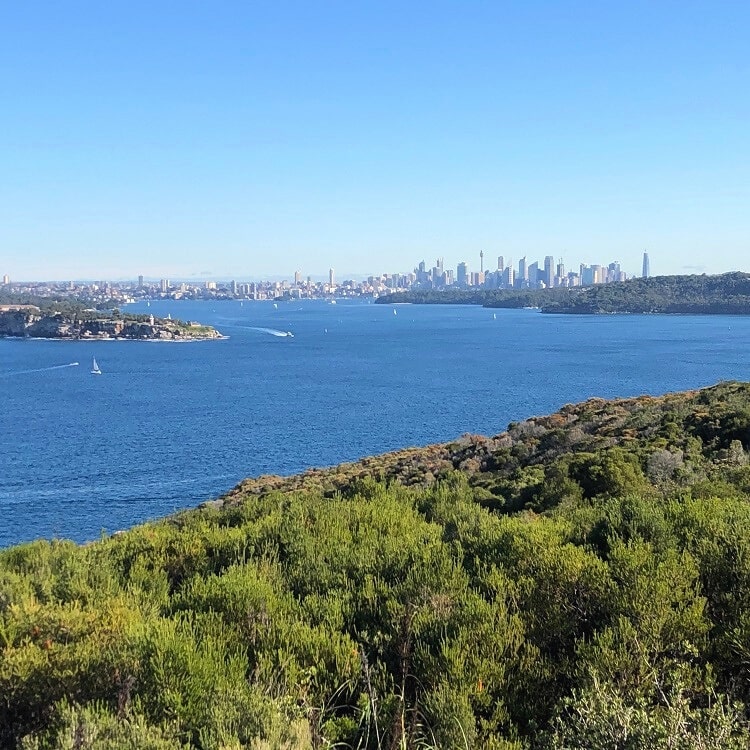 So bring your friends along and go on an adventure in the great outdoors, with lots of walking tracks to choose from in and around Sydney.
Check out our guide to the best hikes in Sydney for some great options for short and longer walking tracks.
11. Stand Up Paddle Boarding
Stand-up paddle boarding, or SUP-ing, is a super fun and exciting water sport that is not only a great social activity, but it's also an effective way to get a good workout in.

There are lots of secluded locations in Sydney where you can enjoy some serious paddling fun. Some of the gear hire shops can also teach you the basics if you've never done this sport before.
Popular locations to go SUP-ing in Sydney are Double Bay, Rose Bay, Watsons Bay, Manly and Clareville Beach, to name a few.
12. Explore the Blue Mountains
If you'd like to venture out a bit further, the Blue Mountains west of Sydney are surprisingly easy to access with public transport.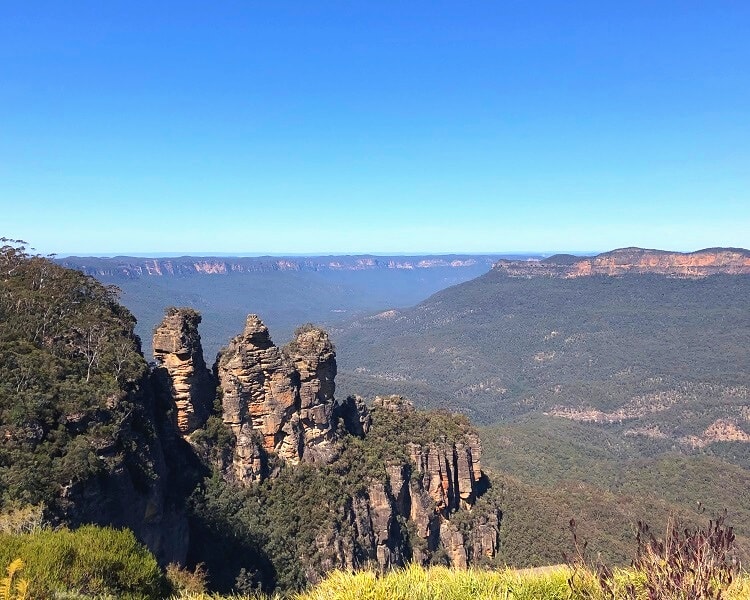 Catch a train from Sydney Central Station, and within two hours you will be in Wentworth Falls, Leura or Katoomba where you can visit the popular tourist attractions or do a couple of bush walks. In Katoomba, you can also use the hop-on-hop-off bus that takes you to all the highlights.
Check out our guide explaining how to get to the Blue Mountains by train and our guide to the Blue Mountains Explorer Bus for more information.
13. Ferry Hopping
Grab your Opal card and discover the most beautiful parts of Sydney Harbour by jumping on all the ferries for a full day of outdoor fun.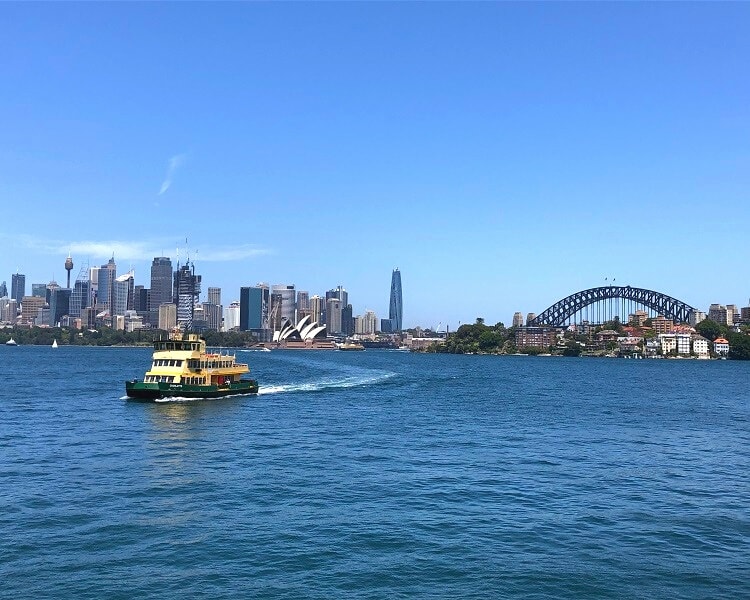 With exciting destinations such as Watsons Bay, Manly, Rose Bay, Barangaroo, Darling Harbour and Cockatoo Island, you may even need two days to make the most of it.
Check out our guide to the best ferry trips in Sydney Harbour for a complete list of great ferry rides and destinations.
14. Water Fun at Raging Waters
Located in Prospect in Sydney's west, Raging Waters is a huge outdoor water park, with 25 hectares worth of family-friendly fun, including more than 30 water slides, rides and attractions.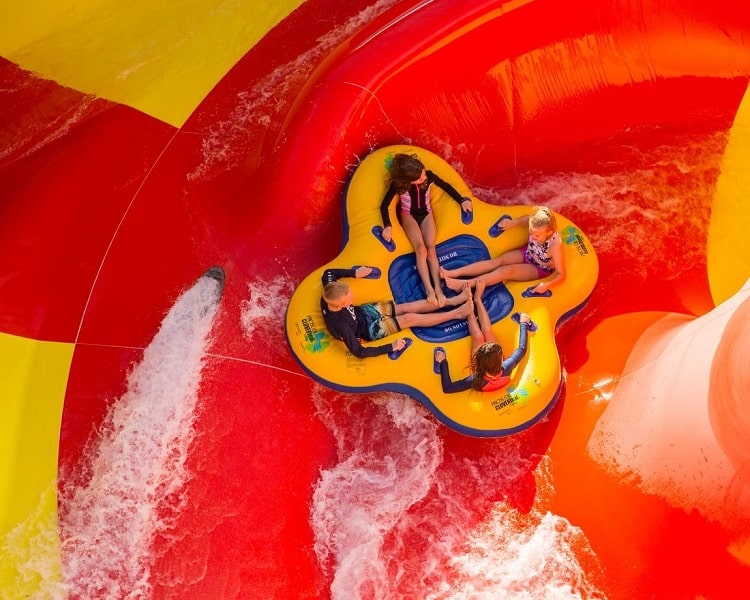 In addition to all the exciting slides and rides, you can also rent your very own cabana, organise a birthday party, and so much more.
Check out the Raging Waters Sydney website for opening hours, admission prices and more information.
15. Skateboarding in a Skate Park
Skateboarding is a fun way to exercise and be social with like-minded people, while also improving your coordination, balancing and agility skills.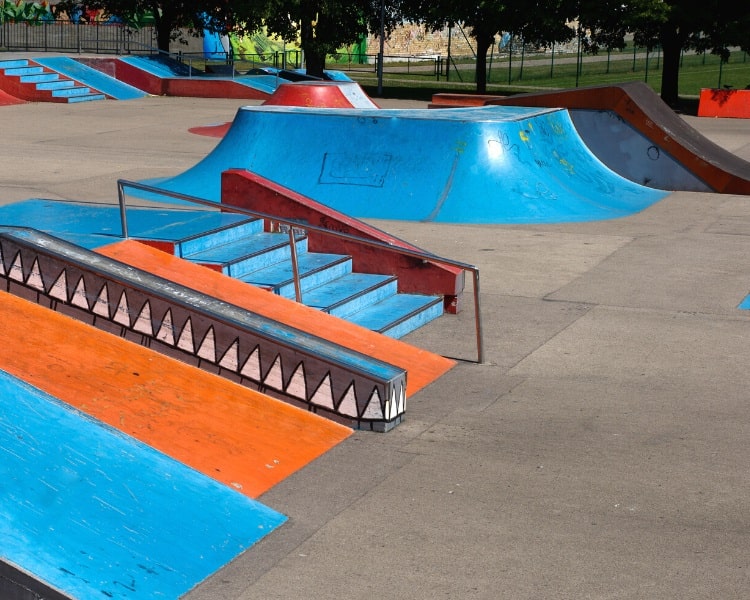 The best way to learn skateboarding and to practise your tricks is to visit a skatepark. Luckily, there are lots of fantastic skate parks in various suburbs in the greater Sydney area.
Check out our guide to the best Sydney skateparks for some really cool skateboarding venues.
16. Visit an Escape Room
Visiting an escape room with your friends is an adventure like no other, one that can be exciting and terrifying all at the same time.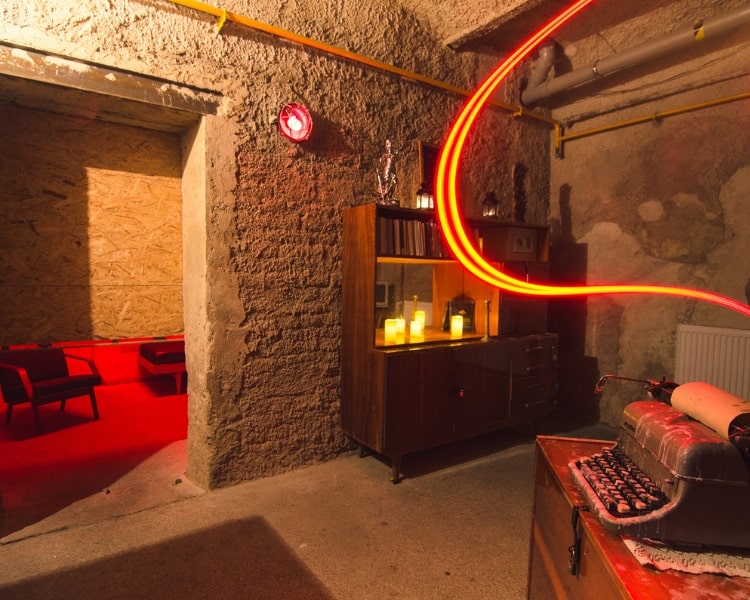 An escape room is a race against the clock, and the only way to find your way out is by working together with your friends to solve puzzles and uncover hidden clues.
Check out our list with the best escape rooms in Sydney for some cool options.
17. Beach Hopping
This may come as no surprise, but the long and beautiful coastline of Sydney is of course home to a large number of fantastic beaches.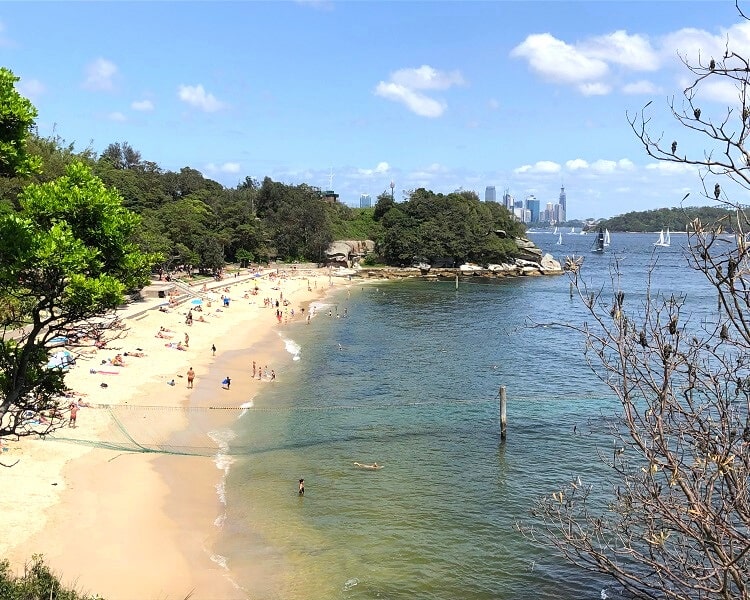 But while Bondi and Manly are indeed nice beaches to visit, there are so many more strips of sand to choose from in Sydney, including a few that only the locals know about.
Check out our guide to the best beaches in Sydney and our guide to the most secluded beaches in Sydney for some great options.