Last updated: April 14, 2022
Sydney's pleasant climate lends itself perfectly for gardens, especially those of a subtropical nature. And despite Sydney's strong population growth, there are still quite a few beautiful gardens to be found in and outside the city.
Most of these gardens are free to visit, with local councils or volunteer groups responsible for maintenance and upkeep. Spending an afternoon in a green oasis away from the hustle and bustle of the city is a real blessing.
After months of researching and exploring, we have shortlisted what we believe are the 15 prettiest Sydney gardens!
Top 15 Sydney Gardens:
Top 15 Best Sydney Gardens
With each Sydney garden below, we have included a link to the exact map location of that garden, plus a link to the official website for further information.
1. Royal Botanic Garden Sydney
Let's kick off this list with Sydney's most popular garden, the Royal Botanic Garden located right next to the CBD.
Opened more than 200 years ago, the garden is also the oldest botanic garden and scientific institution in Australia. The traditional owners of the land are the Cadigal people, and the indigenous history plays an important role in garden.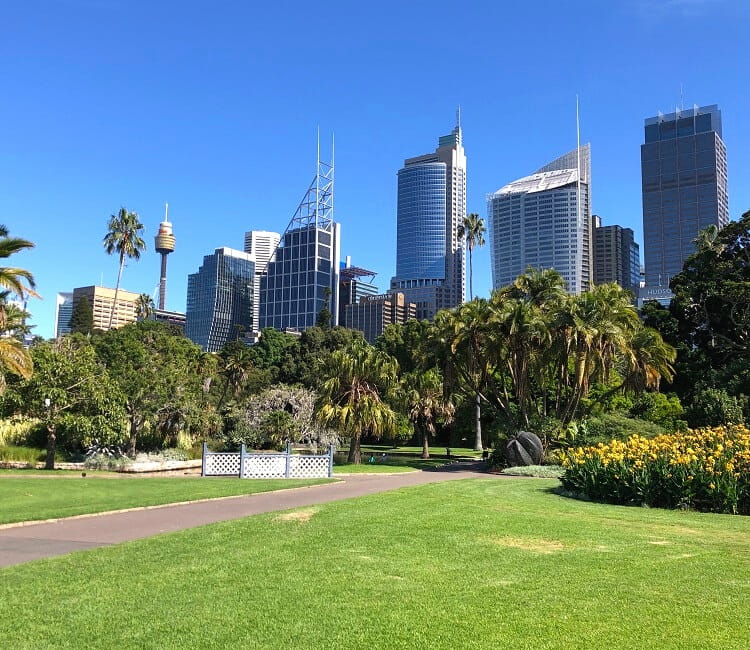 Today, the Royal Botanic Garden is home to a large collection of different plants from all around the world, with a focus on Australia and the South Pacific.
A stroll through the garden is an absolute blessing, and a great way to escape the city and clear the mind for a few hours.
2. Chinese Garden of Friendship
The second garden in this list that is located in the Sydney CBD is the popular Chinese Garden of Friendship, a heritage listed garden close to Chinatown.
Designed by architects and gardeners from Sydney's Chinese sister city, Guangzhou, the garden was officially opened in 1988. It was named the Chinese Garden of Friendship as a way to symbolize the bond between Australia and China.

More than 1 hectare in size, the garden offers a great variety plants, trees, lagoons and small waterfalls, and is home to various types of wildlife such as water dragons, birds and fish.
The Chinese Garden of Friendship is a popular tourist attraction, with entry tickets costing $8 for one adult. Annual passes are also available for local Sydney-siders.
3. Rose Garden Centennial Park
There's millions of reasons to visit Centennial Park in Sydney's east, but the Rose Garden specifically will appeal to garden fanatics.
Established in 1909, the Rose Garden is a small section in Centennial Park where visitors can enjoy colorful flower beds surrounded by large palm trees.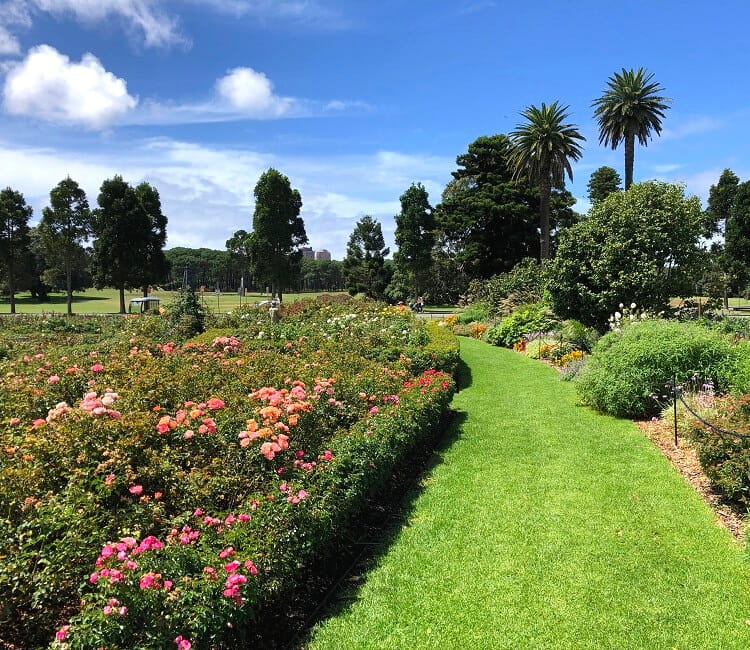 Unsurprisingly, this garden can also be hired out as an outdoor wedding venue, with various rose varieties on display all year round.
The Rose Garden is conveniently located at the intersection of Dickens and Parkes Drives within Centennial Park.
4. Arthur McElhone Reserve
Arthur McElhone Reserve is a small hidden gem in Elizabeth Bay, located opposite the historic Elizabeth Bay House, which now serves as a museum.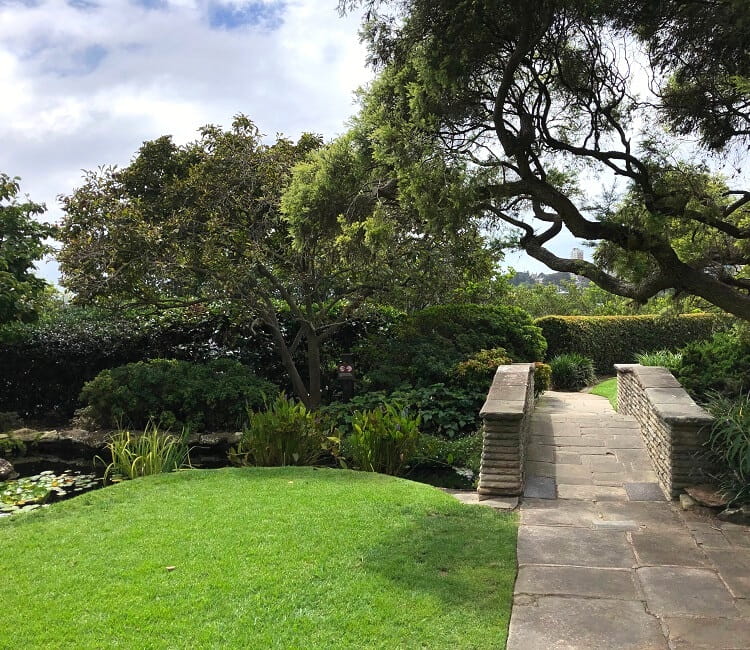 It really is a small garden reserve that features a water course with a little bridge, and various plants and flowers surrounding grassy areas.
The Sydney Harbour views from Arthur McElhone Reserve are quite spectacular too, which makes it a popular location for weddings and official ceremonies.
5. Paddington Reservoir Gardens
The state heritage-listed Paddington Reservoir Gardens presents an interesting mix of immaculate gardens and industrial and urban history.

Opened in 2009 in its current form, the site has been able to restore much of the original reservoir's foundations, with boardwalks and garden beds built in and around it.
As small as Paddington Reservoir Gardens may be, its beautifully architected design and its intriguing history make this spot a must-visit.
6. Vaucluse House and Gardens
Vaucluse House is a heritage-listed 19th-century mansion surrounded by beautiful well-maintained gardens, situated in one of Sydney's most affluent suburbs.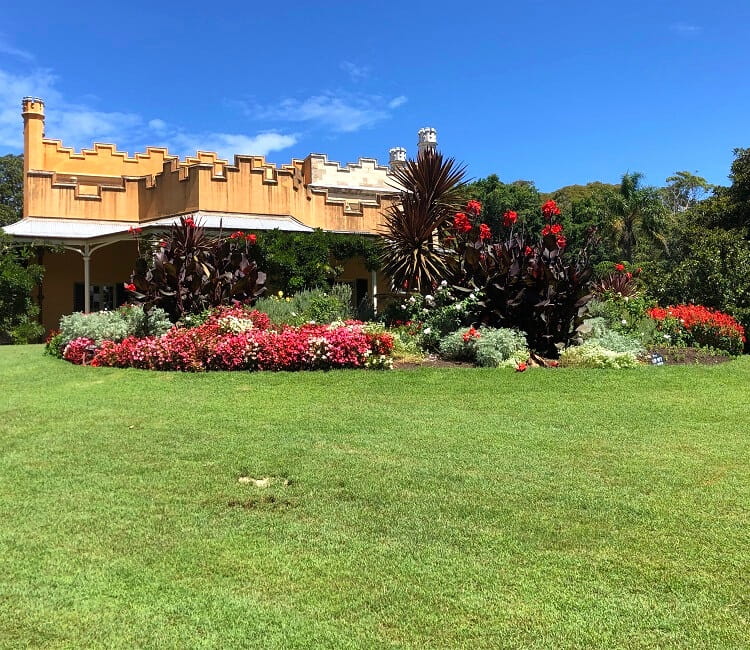 Once the family home of William Charles Wentworth, Vaucluse House has been repurposed as a museum, but the gardens are open to the public to explore.
What's interesting is that the gardens and grounds at Vaucluse House have mostly been restored to their original character, creating a truly authentic atmosphere.
7. Wendy's Secret Garden
Although it's not as secretive as it used to be, Wendy's Secret Garden is still a bit of a hidden gem, tucked away in a beautiful spot overlooking Lavender Bay.

The garden was designed and created by Wendy Whiteley, who in the 1990's decided to clean up the mess of overgrown rubbish on unused land near her house.
Following years of hard work, her efforts have resulted in one of the prettiest open gardens in Sydney, designed much like a giant painting.
8. The Coal Loader Platform Gardens
First opened in 2018, the Coal Loader Platform is a modern green roof initiative, which is now one of Sydney's largest publicly accessible green roof spaces.

The Platform is part of the Coal Loader Centre for Sustainability in Waverton, a community meeting point and hub for North Sydney Council's range of environmental and sustainability programs.
The Centre itself is worthy of a visit, but the Platform is extra special with raised garden beds, aquaponics facilities, fruit trees and herb planters to explore.
9. Stony Range Regional Botanic Garden
Managed by the council and a group of volunteers, the Stony Range Regional Botanic Garden in Dee Why is a quiet oasis of Australian native plants.

Various walking paths through the botanic garden allow visitors to experience a variety of microclimates with lots of flowers, plants and ferns on display.
It takes less than half an hour to complete the main walking track, and is a great way to escape the noise from the nearby roads.
10. The Palm Beach Bible Garden
As the name suggests, the Bible Garden is a quiet Christian garden, overlooking the main beach of the Palm Beach peninsula.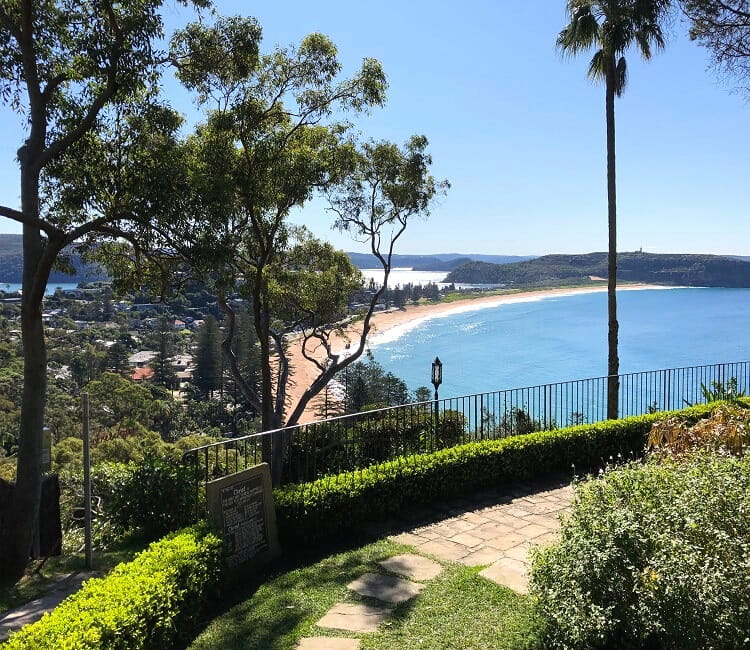 The garden was established in the 1960s by Gerald Hercules Robinson, based on the idea that "the garden and the view behind it provide a perfect example of the glory of God's creation".
It consists of a series of grassed terraces leading down to a scenic viewing platform, with a large variety of diffent plants to explore.
11. Auburn Botanic Gardens
Established in 1977 and managed by Cumberland Council, the Botanic Gardens in Auburn are an absolute delight and very much worth a trip to Sydney's west.

The area is home to several themed gardens, a community picnic area, a large playground, a rainforest garden, a scented garden, and so much more.
The highlight of the park is the Japanese Garden, built around a large lake. This garden is at its best during the cherry blossom season, but is a beautiful spot to visit year round.
12. Nurragingy Reserve
More than 60 hectares in size, the Nurragingy Reserve in Doonside is a beautiful protected area that serves as an urban park, nature reserve, and garden.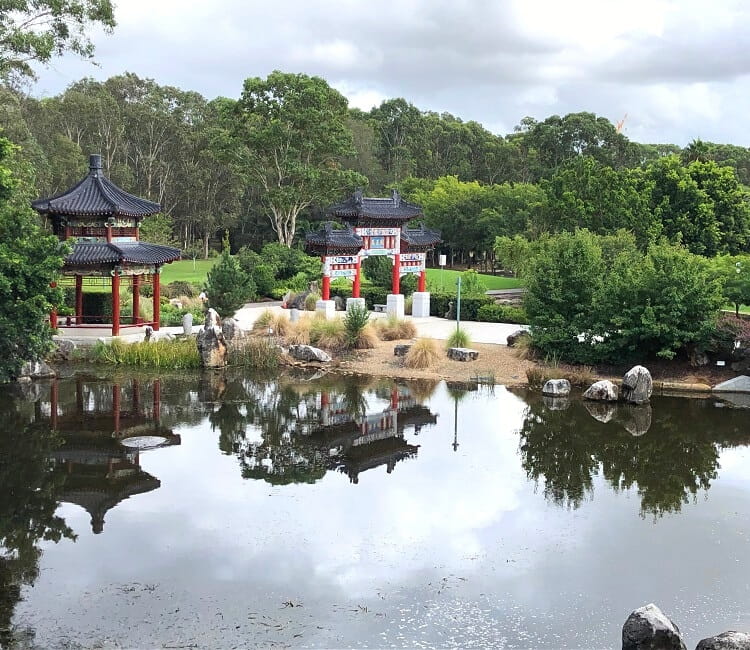 It's easy to spend a full day in Nurragingy Reserve, with various picnic areas, playgrounds, and walking tracks to enjoy.
One of the highlights is the Chang Lai Yuan Chinese Garden, an authentic Chinese garden co-operatively designed and constructed by Blacktown City Council and its sister city Liaocheng Municipal Government.
13. The Australian Botanic Garden
Located between Campbelltown and Camden in the southwestern Sydney suburb of Mount Annan, the Australian Botanic Garden is the largest botanical garden in the country.

The garden specializes primarily in native plants, and is now home to over 4000 different native and also introduced plant species.
A visit to the Australian Botanic Garden is quite the experience, with a lot of gardens, open space, and native woodland areas to explore.
14. Blue Mountains Botanic Garden
Located in Mount Tomah, the Blue Mountains Botanic Garden is a 28ha public botanic garden, home to thousands of plants from the southern hemisphere and around the world.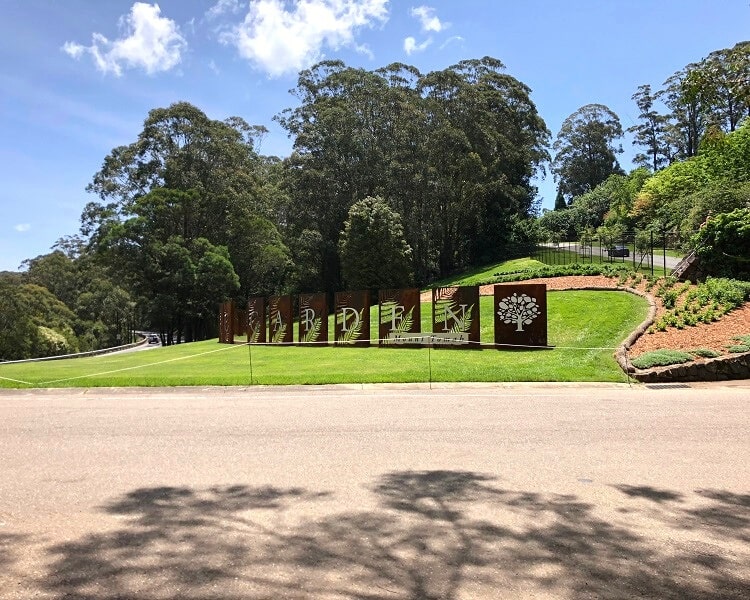 The botanic garden was established in 1972, and sits at 1,000 metres above sea level. It specialises in cool-climate plants that can't thrive well in Sydney's warmer conditions.
The garden can be accessed via Bells Line of Road, and with so many unique plants on display, a visit is one of the top things to do in the Blue Mountains.
15. Breenhold Gardens
The Breenhold Gardens in Mount Wilson comprises over 45 hectares of gardens, parkland and native bushland. The area is home to a large collection of exotic and indigenous trees and flowering shrubs that have been planted there over the past 40 years.
The Breenhold Gardens are seasonal, which means they are only open during certain months. The Autumn season is during April and May, and the Spring season is from August to October. The gardens can also be booked for special events throughout the year.

Unlike most other Sydney gardens in this list, a visit to Breenhold Gardens isn't free. Entry to this garden is $15 for an adult and $5 for a child. It's a bit steep, so it's best to plan your day well so you can make the most of it.
Breenhold Gardens isn't the only garden in Mount Wilson though. If you drive around in the area, you will find a few more that are worth visiting, such as the Windyridge Garden and the Merry Garth Garden.