Last updated: August 17, 2023
Top picks for things to do in Sydney at night. Discover the beauty of Australia's Harbour city after sunset with these awesome activities.
There's no denying that Sydney's nightlife has been a bit of a controversial topic in recent times, but with change comes progress.
Sydney is still a great international city, and there's something to explore around every corner when the sun sets in the evening, as long as you know where to look.
Whether you're an insomniac foodie, a late-night art lover, or just someone hoping to dance the night away, we have shortlisted our top picks for things to do in Sydney at night!
Book a fun Sydney nighttime activity:
Top 20 Nighttime Activities in Sydney
When the sun dips beneath the iconic Sydney Harbour, it doesn't signal the end of the day, but rather the beginning of a new world of vibrant possibilities.
In no particular order, here are 20 of the best activities you can do in Sydney at nighttime.
1. Do a Pub Crawl Through the Rocks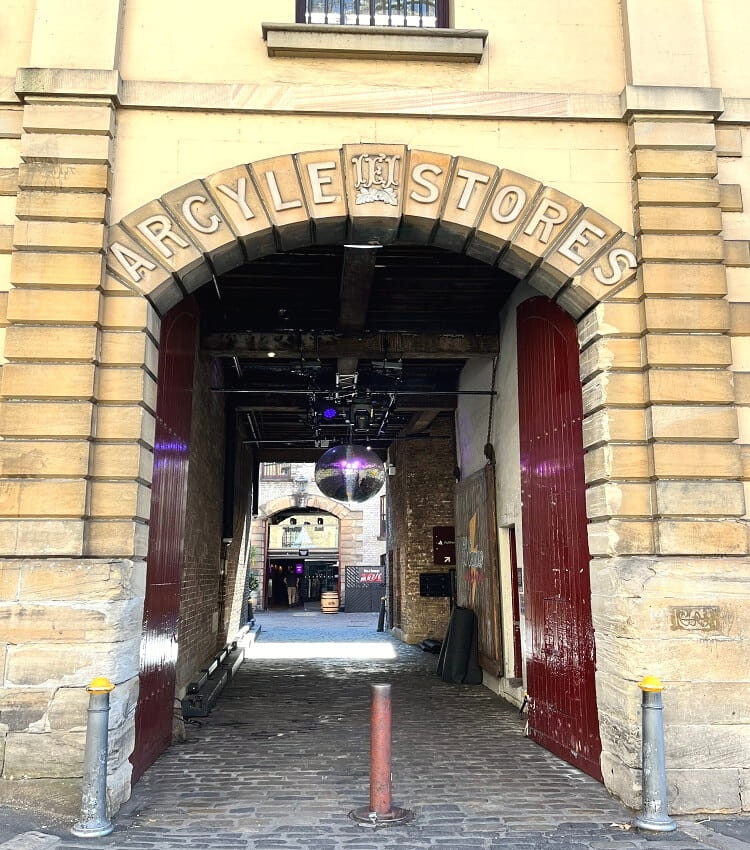 Located just south of the Harbour Bridge, The Rocks is one of Sydney's oldest quarters. This makes The Rocks the perfect place to go for a nighttime pub crawl, because it's home to the city's most historic bars and pubs.
And having a couple of cold beers against the backdrop of the Harbour Bridge or the Sydney city skyline makes the experience even more special.
Read our guide to the best pubs and bars in The Rocks, including the Argyle, Fortune of War, Harbour View Hotel, the Glenmore Hotel, and the Australian Heritage Hotel. Another idea is to book a fun guided pub tour.
Recommended guided activities in The Rocks:
2. Do a Sunset Cruise on Sydney Harbour

If you're visiting Sydney as a tourist, exploring Sydney Harbour with a lunch or dinner cruise is an absolute no-brainer.
Whilst the Sydney Ferries are a fantastic way to cross the Harbour from one beautiful spot to the next, if you really want to soak in the views in a relaxed environment, a sunset dinner cruise is your best investment.
There are various Harbour cruises to choose from, but the evening cruises, with or without dinner, are the most enjoyable as the Sydney nighttime views are stunning. In general, most Sydney Harbour cruises are offered by reputable tour operators, so you can't really go wrong so long as the reviews are good.
So don't hesitate, because a sunset Harbour cruise is by far one of the most enjoyable things to do in Sydney at night.
Recommended Sydney Harbour cruises:
3. Have a Drink and Enjoy the View at Opera Bar

Watching the sun go down behind the Sydney Harbour Bridge, with the Opera House next to you and a glass of wine in your hand, is an experience that only Sydney can offer you.
Opera Bar offers some of the best views in the whole city, and is only a short walk from Circular Quay station.
Turn up on a Friday to join the after-5 crowds, or on the weekend before a show in the Concert Hall to enjoy the buzz of this place.
You won't be disappointed by the food and drink either, because the menu is absolutely world-class.
4. Get Creative With a Beginners Pottery Class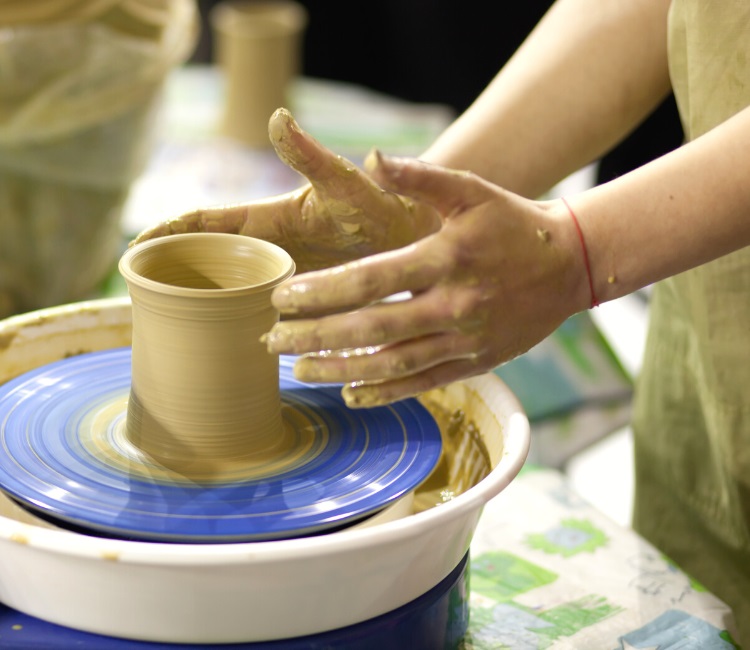 If you are looking for a nighttime activity that is a little more hands-on, taking a nighttime pottery class is a good one for beginners.
There are a range of pottery classes to choose from all over Sydney, run by independent craftspeople and schools, so you can find one that's convenient to your home or work.
Drop by after a busy day and work out all that stressful energy by creating that unique piece that you can enjoy at home.
Recommended pottery classes in Sydney:
5. Enjoy Some Live Music at the Enmore Theatre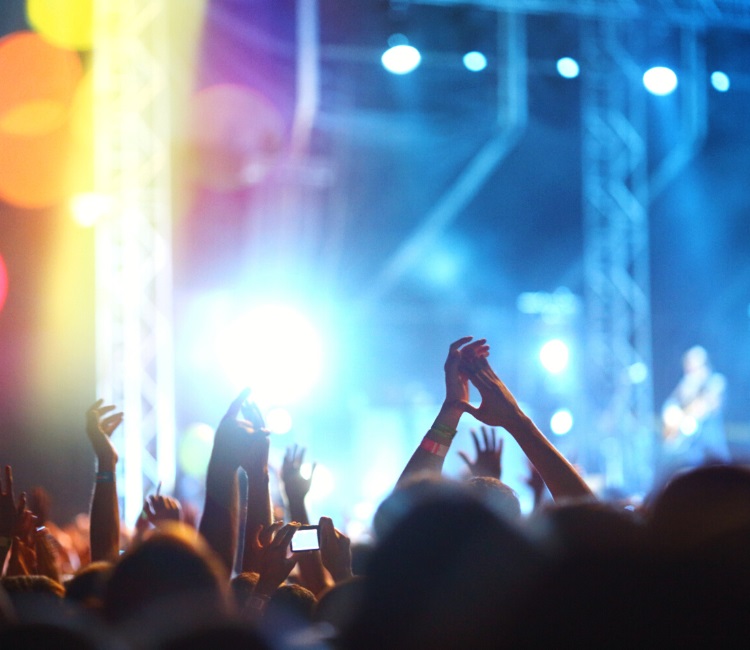 Live music is still alive and well in Sydney, if you know where to look.
The whole Newtown and Enmore area, for example, is a fun destination for a big night out, and watching a gig at the Enmore Theatre is one of the big drawcards.
The Enmore has a cool retro theatre feel, but don't let that fool you; this is a place you can definitely rock out.
They regularly host a lineup of local and international musicians, and it's a great spot to go see stand-up comedy too.
6. Shop Until You Drop on Thursday Nights at Pitt St Mall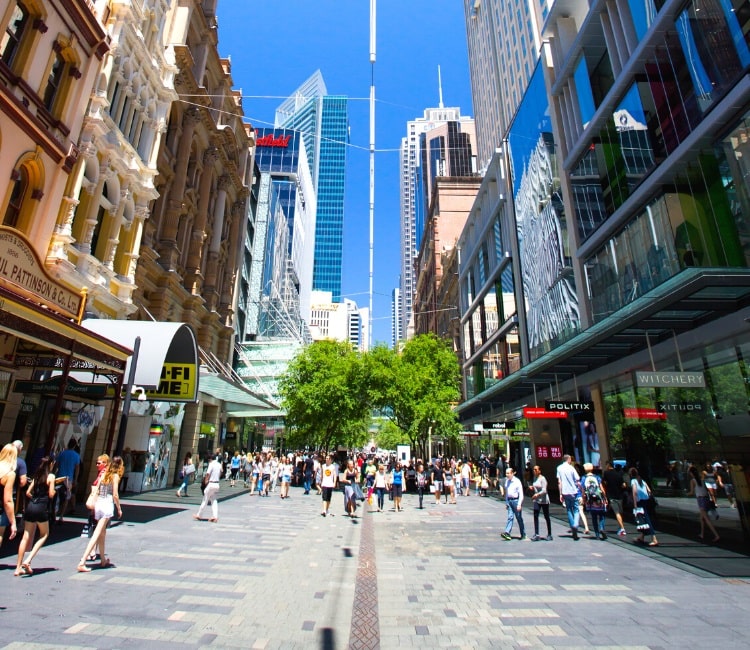 No international city is complete without late-night shopping, and Sydney is no different. Thursday Night is shopping night in the city, and Pitt St Mall is the epicentre.
Here you will find the biggest shopping centre in the area, Westfield Sydney, which stretches over both sides of Pitt St Mall. The surrounding area of the Mall is also filled with smaller shopping arcades and standalone stores for every budget.
If you are after big international brands, Westfield will have you covered. But if you are looking for a glimpse into Sydney's past, go and check out the Strand Arcade and the Queen Victoria Building. These stunning buildings have been around since the 1800s, and hold their own with a range of cool niche shops and brands.
Dinner time? There are plenty of places in the area to get a bite. If you want to save your cash for shopping, there are three great gourmet food courts, two in Westfield and one in The Galleries shopping centre, a few steps down Pitt St. If you would prefer a sit-down dinner, head to the top of the Westfield to find any cuisine you feel like, from Italian to Yum Cha.
7. Enjoy Some Late-Night Art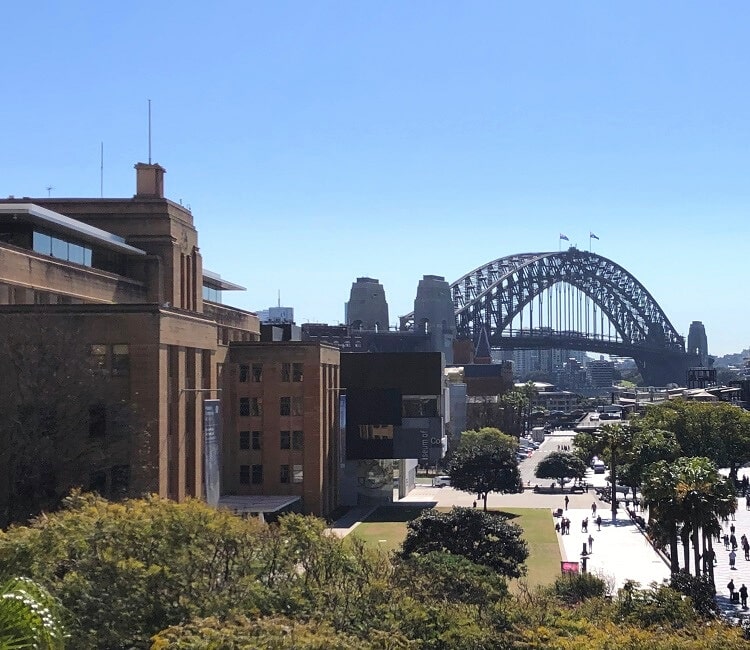 Art galleries are a day thing, right? Not if you know where to look! Two of Sydney's biggest art galleries have a great after-hours calendar.
The Museum of Contemporary Art (MCA) boasts one of the best rooftop views in the city, overlooking the Opera House and the lights of Circular Quay.
Their ARTBAR events turn the gallery space into a big party, so you can go and explore the latest exhibitions and then head for a drink and a boogie on the rooftop.
At the Art Gallery of NSW, Art After Hours is a rotating calendar of events based around the current exhibitions. The schedule includes talks and intimate tours, life drawing, and plenty of drinks and mingling with other lovers of art and culture.
8. Stroll the Shores of Darling Harbour

If you thought Darling Harbour was fun during daytime, it's even better in the evening when the sun is set. This is when Darling Harbour lights up, against the backdrop of the Sydney CBD skyline.
The atmosphere at nighttime, especially on those warm summer nights, is quite unique, suitable for not only adults but also children.
What's more, Darling Harbour also hosts regular fireworks displays, typically on Saturday nights, as well as on special occasions such as Australia Day, Christmas, and of course New Year's Eve.
Nightlife in and around Darling Harbour is fantastic too, with lots of restaurants, bars and nightclubs scattered along the harbour foreshore promenade. This promenade starts in Darling Harbour and continues to Cockle Bay and Barangaroo further north.
9. Get a Drink at Sydney's Most Famous Beach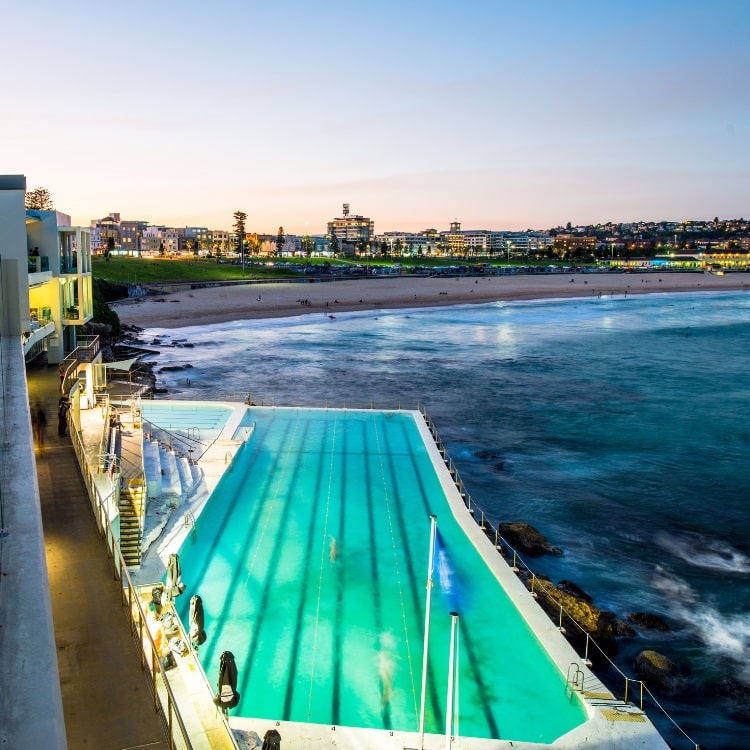 You may already have dropped into Bondi Icebergs for a swim, or walked through it when doing the Bondi to Coogee Walk.
But you haven't had the complete Bondi experience until you have had a tipple at the bar.
Watch the sun go down as you look out over all the beautiful people (and their equally primped pooches!) with a Spritz or a local craft beer.
Stay on for dinner in the Dining Room with their delicious Italian menu.
10. Do a Watercolour Painting Class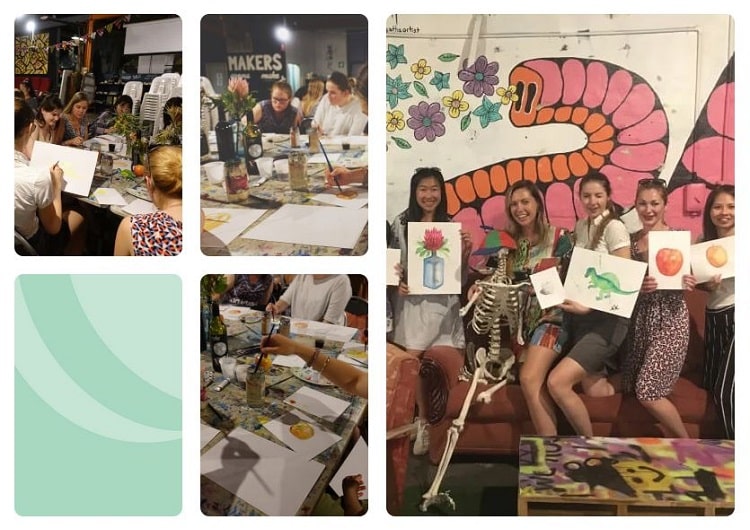 If you are looking for something new to do with the girls, nightime watercolour painting classes, with or without a beverage, are becoming increasingly popular Sydney.
Grab a couple of companions, and perhaps a bottle of wine, and come down to one of the many artist studios that this city has to offer.
Don't worry about your skill level, these classes are for everyone, and they usually sell out so don't worry if you want to come along by yourself.
All the materials and the subject will be provided, so all you have to do is paint along with everyone else!
11. Visit Luna Park for Some Nighttime Fun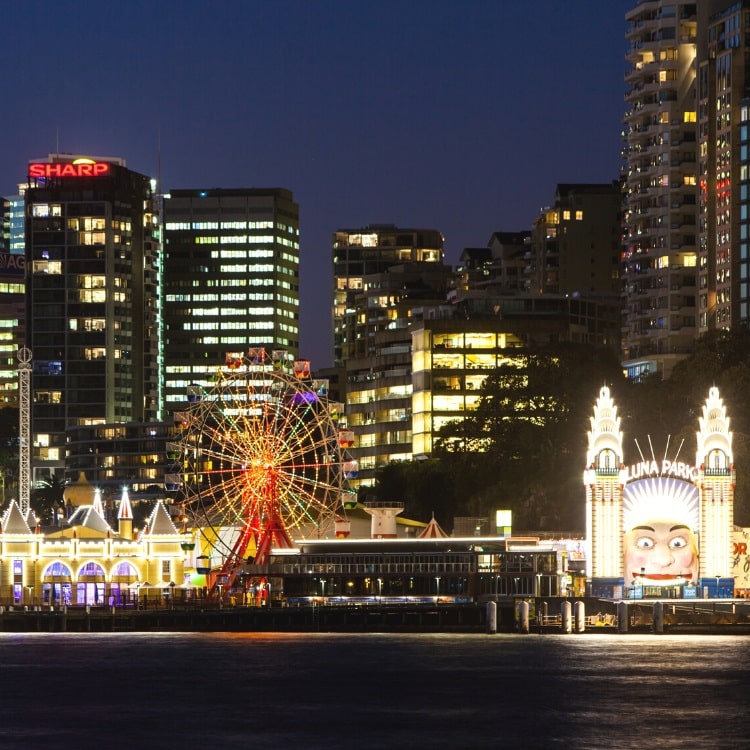 Want something to get your heart pumping? Then why not head across the bridge to the iconic Luna Park?
Luna Park is an amusement park located in a prime position just under the Harbour Bridge at Milsons Point. Built in the 1930s, the park still has that boardwalk look and feel. You can jump on a classic ride like the carousel or haunted house, or head to Coney Island for carnival games and slides.
But it's also been upgraded to offer plenty of modern thrills, including roller coasters and gravity rides. Even if that isn't your thing, entry is completely free, as you only need to purchase tickets to go on rides or play games.
You can get there via train or car, but my vote goes to the ferry across the harbour, for a true and complete Sydney experience.
12. Go See Local Talent at the Sydney Theatre Company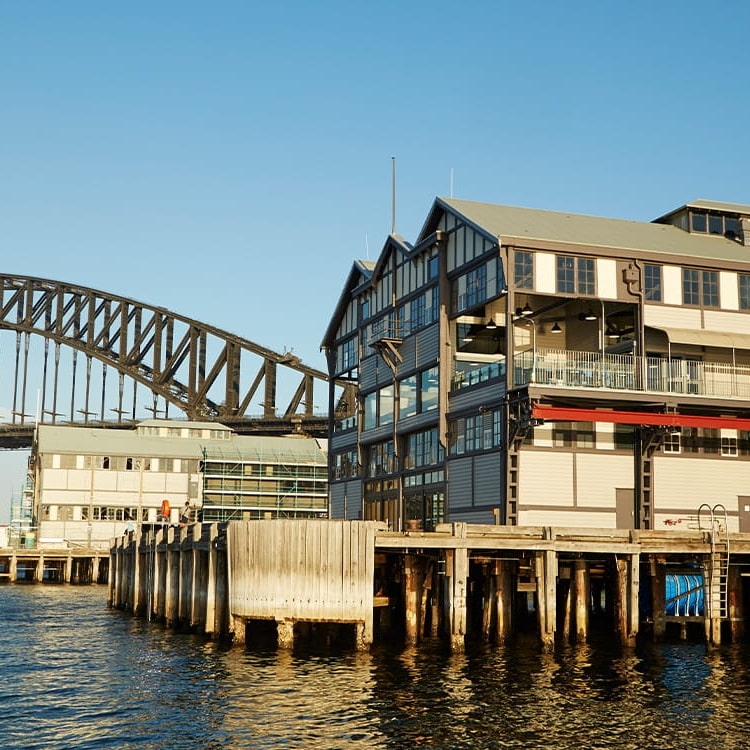 The Sydney Theatre Company may not appear in all the guidebooks as a big attraction, but if you really want into this city's cultural heart, seeing one of their shows is a fantastic place to start.
The STC has a strong reputation for world-class theatre, and regularly presents plays from both Australian and International artists.
Some of Australia's most recognisable actors have propelled their theatre careers here, including Cate Blanchett, Toni Collette, and Hugo Weaving.
The Roslyn Packer Theatre in Walsh Bay is the usual spot for their productions, but sometimes you can catch a show at the Drama Theatre in the Sydney Opera House (so you can tick off two night-time experiences in one!).
13. Have a Night at the Opera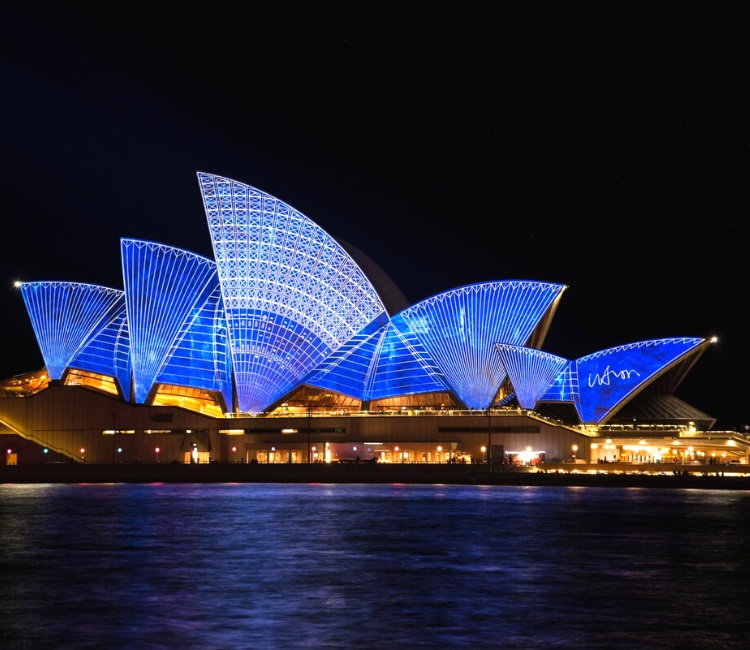 So you've done the Harbour Bridge, now you have to do the Opera House. Make sure to get there early to grab a drink and wander around the Opera Bar, or the reverse end of the Opera House to soak in the harbour view.
But if opera isn't really your thing, there are plenty of other entertainment options you can experience at the Sydney Opera House.
From theatre to tech talks, symphony orchestras to hip-hop artists, the Sydney Opera House has reinvented itself to invite a wide variety of artistic talent.
There are also six different performance spaces inside the Sydney Opera House alone, plus the forecourt. One night you can turn up for an intimate theatre experience at the playhouse, the next you could be rocking out at a big open-air concert on the Opera House steps.
14. Visit a Show at Capitol Theatre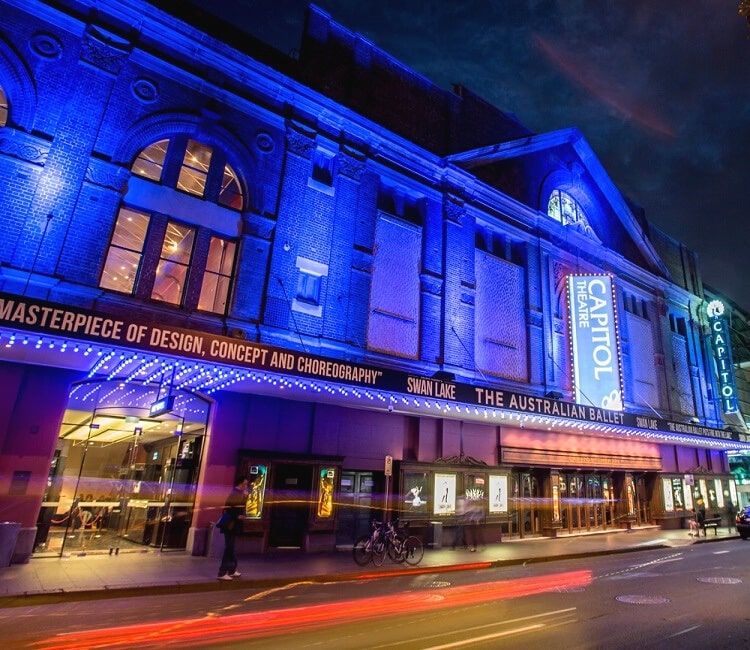 The one genre that the venues that we have mentioned earlier don't really cover is musical theatre.
Capitol Theatre is the place to go if you are looking for a great theatre to see the latest (or a classic) Broadway production.
From Wicked to Les Miserables, seeing a show at the Capitol is always an exciting and entertaining night out.
Located in the heart of Chinatown, only a 10-15 minute walk from Central Station, you are surrounded by late-night food and drink options for a post-show tipple.
15. Get Competitive With Putt-Putt Golf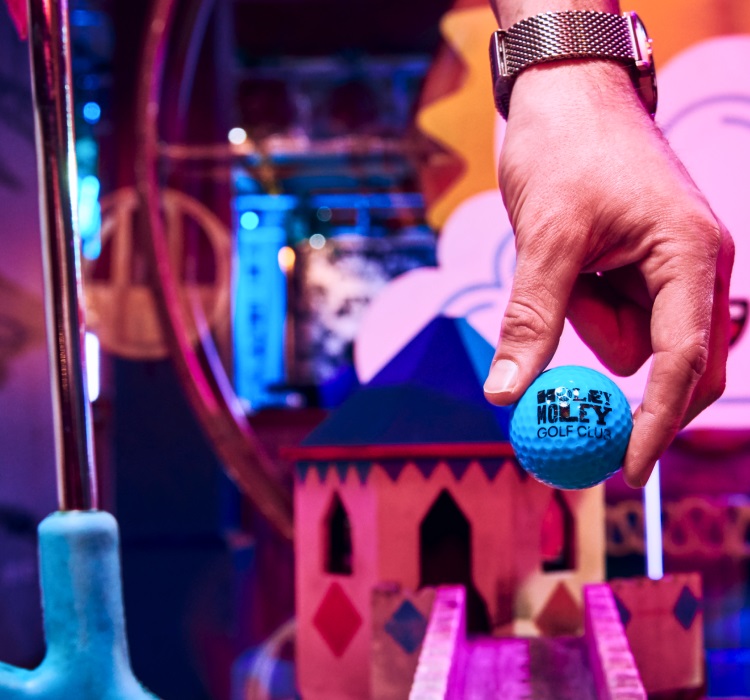 No one can deny that putt-putt golf is usually a pretty uncool pastime, best reserved for school holiday playdates and high school couples.
But prepare to open your mind, as the Holey Moley Golf Club has converted Putt-Putt Golf into a premium experience!
Play 9, 18 or 27 holes in a retro-themed space, filled with the best 80s and 90s nostalgia, with a cocktail or a beer in one hand from the full-service bar. And if you get a bit "tee-d off" with the mini-golf part, you can head straight to the karaoke.
A great place for big groups or after-work drinks, Holey Moley lets you re-live some of your childhood memories, but with the best bits of being an adult.
There are multiple locations around Sydney, but the original one is in Newtown, so you can head out and explore some of the nearby bars and restaurants after you play.
16. Climb the Harbour Bridge at Twilight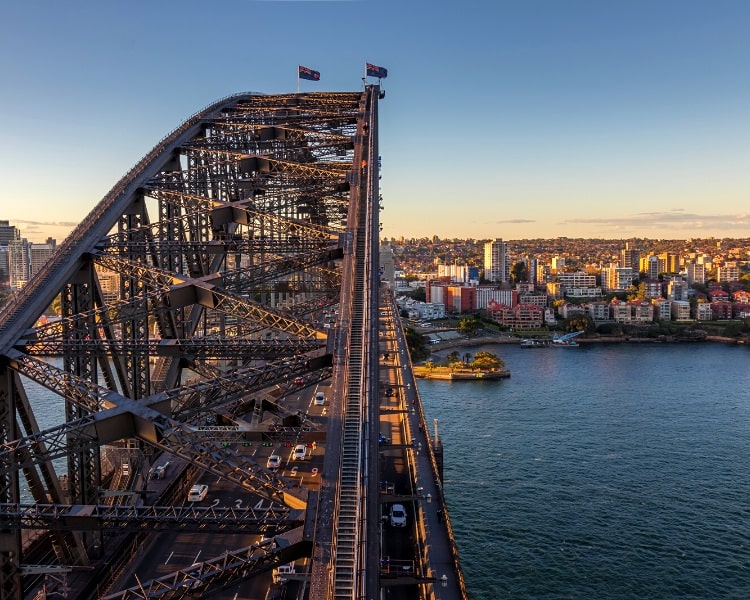 If you are new to Sydney you probably already know that climbing the Harbour Bridge is a once-in-a-lifetime activity, but doing this in the evening when the sun sets is even more special.
The views are spectacular at nearly any time of day, but as the sun goes down in summer and the lights come on in the Harbour, this is really when Sydney shows off what a beautiful and unique city it is.
Keen to learn more about the Harbour Bridge?
Check out our guide to the Harbour Bridge pedestrian walkway, and also our guide to the Harbour Bridge Pylon Lookout, two fantastic things to do in Sydney.
17. Watch a Game at the Sydney Cricket Ground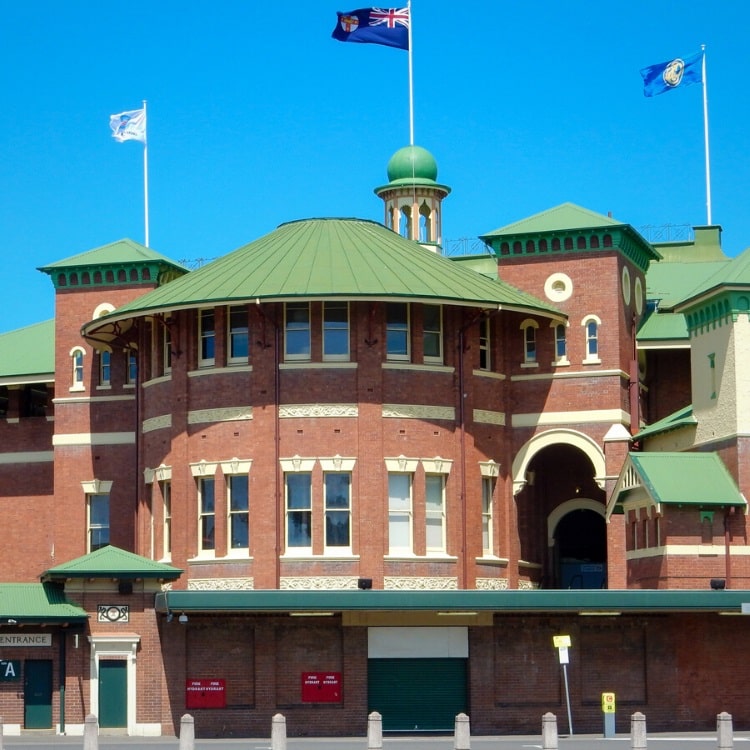 The Sydney Cricket Ground, or the SCG as we locals like to call it, is one of the city's most historic stadiums, and it's located close to the CBD.
Cricket is, of course, the superstar, but the grounds are also home to the Sydney Swans AFL team. Going to the AFL is a uniquely Aussie experience with a packed house for nearly every game.
The SCG has also hosted concerts from various international acts, as well as special home games for various other big Sydney teams, including the Sydney Roosters (NRL rugby) and the Sydney FC football team.
If you are after a pre-game feed, be sure to go and check out the Entertainment Quarter next door, with a wide variety of restaurants and entertainment for the whole family.
18. Improve Your Nighttime Photography Skills at Vivid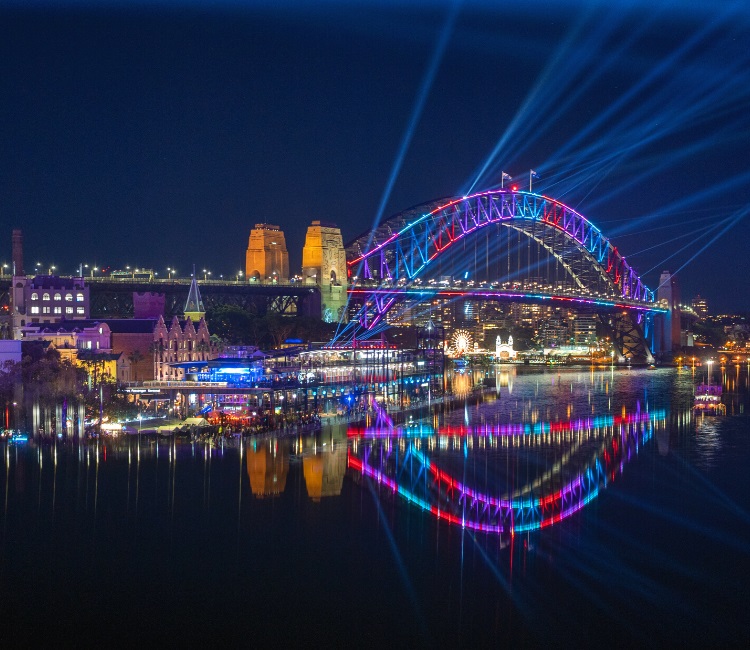 The Vivid Light, Music and Ideas Festival is a night photographers dream and is held annually around the Sydney CBD area.
The festival revolves around amazing light shows that are projected onto the city's most historic buildings, including the Sydney Opera House, the Museum of Contemporary Art, and the Harbour Bridge.
The surrounding streets are converted into a huge art gallery, with artworks popping up everywhere from hundreds of different artists every year.
Be sure to check out the Botanical Gardens and consider taking a harbour cruise to see the lights without the crowds.
19. Watch a Movie in the Great Outdoors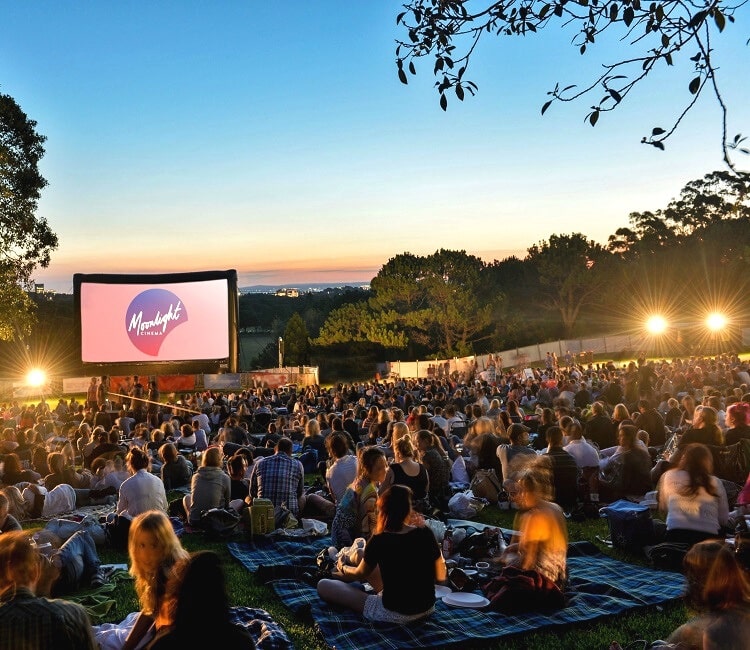 Going out to watch a night matinee isn't anything new, and you can do that anywhere in the world.
But Sydney has some of the most scenic spots for outdoor cinema, not to mention plenty of warm summer nights to enjoy them.
In the summer months, you can usually catch the latest releases in one of our most popular parks, including the OpenAir Cinema in the Royal Botanic Garden, and the Moonlight Cinema in Centennial Park.
Bondi Beach also hosts outdoor cinema nights and short film festivals throughout the year. It's a great way to spend a lazy evening outdoors in Sydney.
20. Spend a Night With the Animals at Taronga Zoo

We all know that Taronga Zoo makes for a great day trip, and is also an awesome spot for views of the harbour.
But did you know that you can wake up to the sound of the animals too? If you want the full wildlife experience, spend a night at the overnight accommodation at the Zoo during the summertime.
There are a wide variety of accommodation options available, from luxurious resort-style rooms overlooking the harbour to a glamping experience with the kids.
Enjoy fine dining at the onsite restaurant, as well as a private overnight tour of the zoo and unique animal encounters (including the nocturnal animals you may not have seen during the day).
Now that you have made it to the end of this list, we hope that we have convinced you that there is indeed plenty to do in Sydney at night.
The great thing about this list of nighttime activities is that there is so much you can do within the Sydney CBD area alone, so you don't even need to travel.
We haven't even touched on what you will find to do if you venture further out in this city, but that's for another article!
Further reading:
Romantic date ideas in Sydney.
Complete guide to the best things to do in Sydney.