Last updated: November 28, 2023
A complete guide with 21 ideas for romantic things to do in Sydney. Try one of these exciting couple activities for a successful romantic date with your partner.
Sydney is undeniably one of the most beautiful cities in the world. With the Harbour, the iconic tourist attractions, the many beaches, and the numerous walking tracks, Sydney has lots of fun and exciting activities to offer.
All of these great attractions make Sydney also the perfect city to get your romance on and execute the perfect date. Is your girlfriend's birthday or anniversary coming up, and you're unsure what to do? Or maybe you need inspiration for romantic couple things to do on Valentine's Day?
Sydney is where you need to be if you want to get romantic with your partner as a couple. Keep reading, as we reveal 21 exciting date ideas in Sydney!
1. Do a Harbour Cruise

This may be a bit of a cliché, but so many Sydney locals have never actually done a cruise on the beautiful Sydney Harbour.
But if you pick the right cruise at the right time, rest assured that you will have a very romantic experience.
It's best to do a nighttime cruise, ideally at the end of a warm summer's day, enjoying the fantastic views of Sydney Harbour with a comfortable, cool breeze. And for less than $100, you can also have a romantic dinner on board.
There are many dinner and lunch cruises available at different times, so why not try this out for your next romantic date?
Top Sydney Harbour cruises:
2. Do a Cooking Class

Are you keen to spice up your cooking skills? Or are you simply looking for an entertaining and romantic afternoon out?
Then go ahead and bring your boyfriend or girlfriend to a cooking class somewhere in Sydney, and learn more about the culinary arts.
What's great is that there's a wide variety of cooking classes to choose from. Vegetarian, Italian, Japanese, American BBQ, or Chinese dumplings; there is an exciting and romantic cooking class for everyone.
Top cooking classes in Sydney:
3. Visit a Garden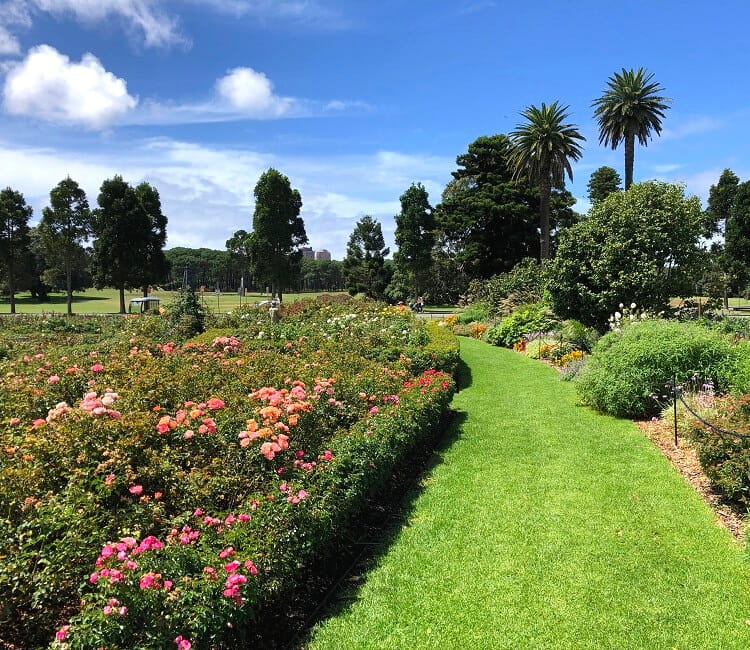 Sydney's pleasant climate lends itself perfectly to gardens, especially those of subtropical nature. Despite Sydney's strong population growth, there are still many beautiful gardens to be explored in and outside the city.
Most of these gardens are free to visit, with local councils or volunteer groups responsible for maintenance and upkeep. Spending a morning or afternoon in a garden, away from the hustle and bustle of the city, is a great romantic date.
Some of Sydney's most popular and romantic gardens are the Royal Botanic Garden, the Rose Garden in Centennial Park, Vaucluse House and Gardens, the Auburn Botanic Gardens, and Nurragingy Reserve.
Check out our list of best gardens in Sydney for a complete guide to the prettiest gardens you can find in Greater Sydney.
4. Do a Flower Arranging Class

Rather than just gifting your better half a beautiful bunch of flowers, why not do a class where you can create your very own flower arrangements and bouquets?
That's right, learning how to arrange flowers under the guidance of a top florist from Sydney is a thing, and can be quite a romantic and fun activity to do with your partner.
A good flower arranging class will give you a wide range of fresh flowers to work with, and you may also learn a thing or two about the different techniques used to create that perfect bouquet.
Another reason to do a romantic flower arranging class is that it is a relaxing activity, allowing you to practice mindfulness and forget about the daily grind for a few hours.
Top flower arranging classes in Sydney:
5. Go Hiking

High up on our list of romantic couple things to do in and around Sydney is to go hiking together. Being active outdoors and enjoying Sydney's incredible natural beauty is actually a very romantic and fun thing to do.
Try a walking trail that the big crowds haven't yet discovered. After all, you'd want some space and perhaps some quiet time with your better half. The Cape Baily Track is one of those walking trails with stunning coastal views.
The Taronga Zoo to Balmoral Beach walk is great too. The scenery along the way is fantastic, and you can finish your date in style at Balmoral Beach with a swim and a romantic picnic.
Read our guide to the best coastal walks in Sydney and pick your favourite! If you prefer the bush, pick one of our recommended bushwalks in Sydney for some adventurous quality time together in the outdoors.
6. Do a Pottery Workshop

Have you always wanted to learn to make beautiful ceramics in a pottery workshop?
If you're looking for a truly unique romantic activity, a pottery class under the professional guidance of a passionate and talented teacher might be exactly what you're looking for.
Pottery is a great way to indulge your creativity, and doing this together with your better half could result in an unexpectedly romantic experience!
Get creative with your partner and turn a block of clay into a fancy teapot, a pretty vase, or a cute bowl.
Top pottery classes in Sydney:
7. Discover Old Buildings

Sydney is a relatively young city with lots of modern architecture, but for the history buffs among us, Sydney is home to a lot of old and historical buildings.
Walking through the city of Sydney, you will find an interesting mix of old colonial buildings and tall modern skyscrapers, with many of those older buildings now heritage listed.
Doing a tour of the city with your partner or date, searching for those historical buildings, is a fantastic opportunity to get to know each other in a casual and relaxed atmosphere.
Check out our guide to old historical buildings in Sydney and make a plan for a romantic day out and about.
8. Stay Overnight in the Blue Mountains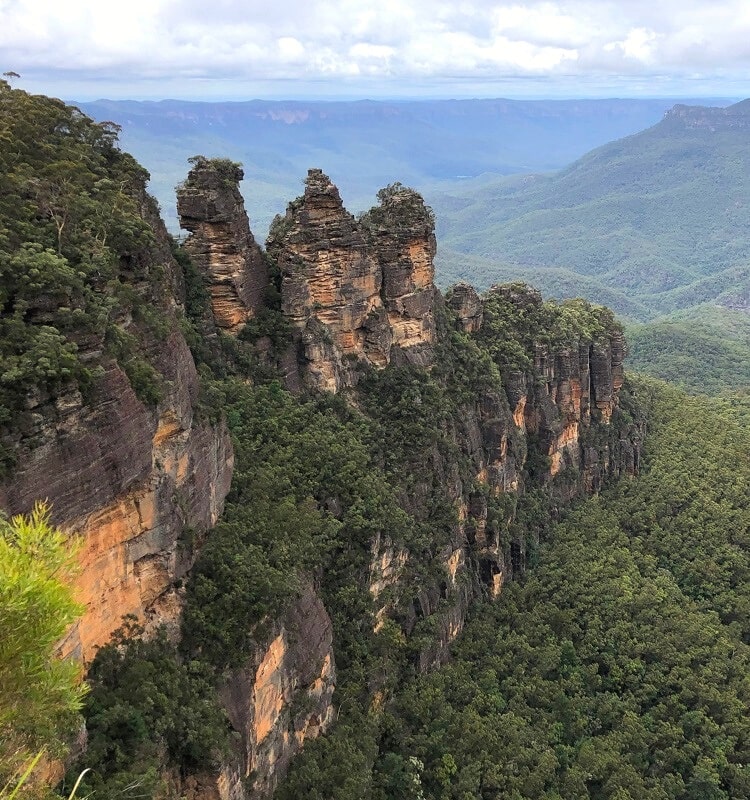 The Blue Mountains area is not just great for hiking and exploring. This national park is also home to some of the best (read: most romantic) hotels and B&Bs in Greater Sydney.
Staying overnight in the Blue Mountains may be a bit pricey, but it can be quite a refreshing and romantic weekend getaway.
On the first day, go for a long and romantic hike. The next day, visit Scenic World (the Scenic Skyway is awesome), before returning back home. You can even pre-book a one-day unlimited ride pass that includes admission to all rides at Scenic World.
Check out our guide to the best hotels in the Blue Mountains and pick your favourite accommodation from our list of recommended hotels and B&Bs.
Blue Mountains hotel tips:
9. Organise a Picnic with Views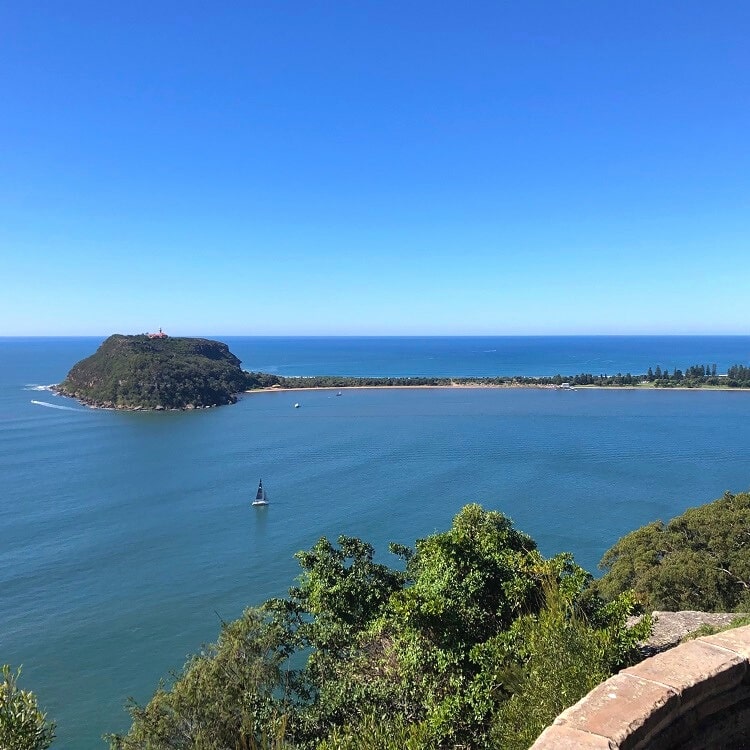 Sydney is home to many beautiful parks spread out across the city and beyond, and some of these parks offer fantastic views.
A great way to enjoy your partner's company is by setting up a romantic picnic outside in one of those parks.
Some of the best spots to go for a picnic are the Royal Botanic Garden or Observatory Hill in the city, Manly North Head, Robertson Park in Watsons Bay, Cremorne Point, and the West Head Lookout.
So, grab a picnic rug, basket, food and snacks, and perhaps even a nice bottle of wine, and enjoy a great afternoon out.
Book a romantic date:
10. Visit a Secluded Beach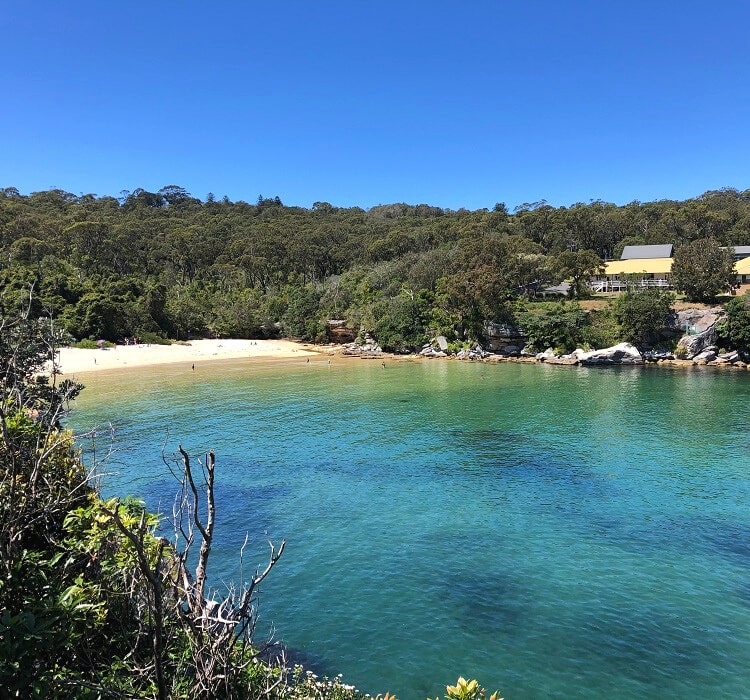 While it may be challenging to find a beach that the rest of the world hasn't yet discovered, there are still some beaches in and around Sydney that are great little hideaways.
What's better than having a whole beach to share between you and your partner on a warm sunny day? Okay, on the weekends, that may be close to impossible, but on a weekday, you can still find secluded beaches with not so many other people around.
Reef Beach, close to Manly, is one of those beaches. It's small and quiet, and the surrounding views are fantastic. Another great beach is Whale Beach, next door to Palm Beach. Perhaps not as secluded, but still very pleasant. Another one of our favourite beaches is Milk Beach, along the Hermitage Foreshore Walk in Vaucluse.
Check out our guide to the best secluded beaches in Sydney and our guide to the best beaches in Royal National Park for more ideas.
11. Go Stand Up Paddling

Being out on the water feels great, and being active on the water is even more fun. Stand-up paddling (or perhaps kayaking or canoeing) is a great way to be active on the water and have fun together.
There are plenty of secluded locations in and around Sydney where you can get into some serious paddling fun. Most craft hire shops also teach you more about technique if you've never done it before.
You can either purchase or rent the necessary gear, or you could also go on a guided tour. The benefits of a guided tour are that you're in a small group, all the equipment is taken care of, and you get to experience beautiful scenery.
Rose Bay, Clareville Beach in Avalon, Manly Beach, Pittwater, and Bundeena in Royal National Park are some of the best spots for stand-up paddling.
Check out our guide to the best inflatable SUP in Australia if you're keen to buy a paddle board.
Top Sydney kayaking tours and hire venues:
12. Go Ice Skating

If you've never tried, ice skating, now is your chance!
Sydney is home to several indoor and outdoor ice skating rinks, and during the winter months, you also have the chance to go ice skating outside in one of the various pop-up rinks.
Ice skating is a lot of fun, and if you've never done it or are perhaps not so good at it, trying it out on a date is all the more romantic.
Check out our guide to the best ice skating rinks in Sydney for a fun and exciting date with your partner.
13. See a Show at the Opera House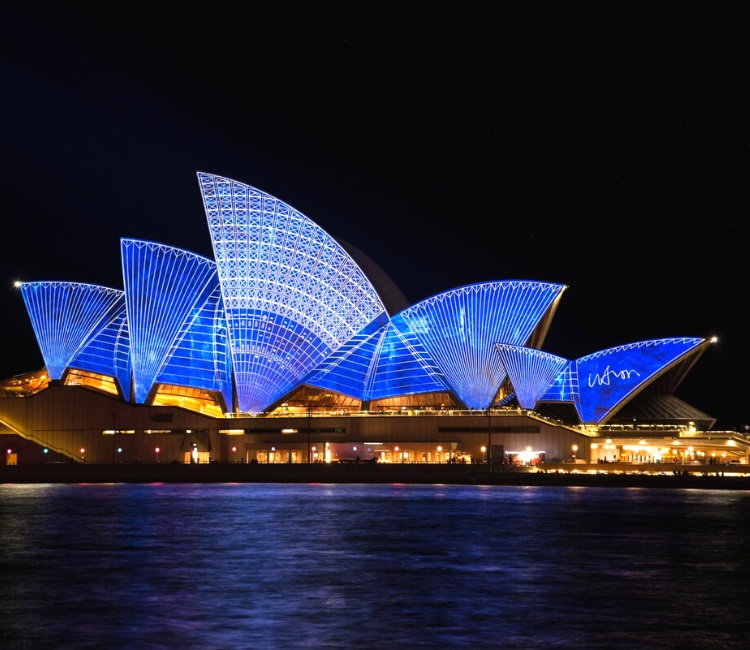 Sydney Opera House offers a wide variety of shows almost every day, and it's certainly not just opera shows.
From theatre to tech talks, symphony orchestras to hip-hop artists, the Sydney Opera House has reinvented itself to attract a wide variety of artistic talent.
Did you know that most Sydney locals have never been to a show at one of Sydney's most iconic landmarks?
Check out this calendar to see what's on at the Opera House.
14. Go Camping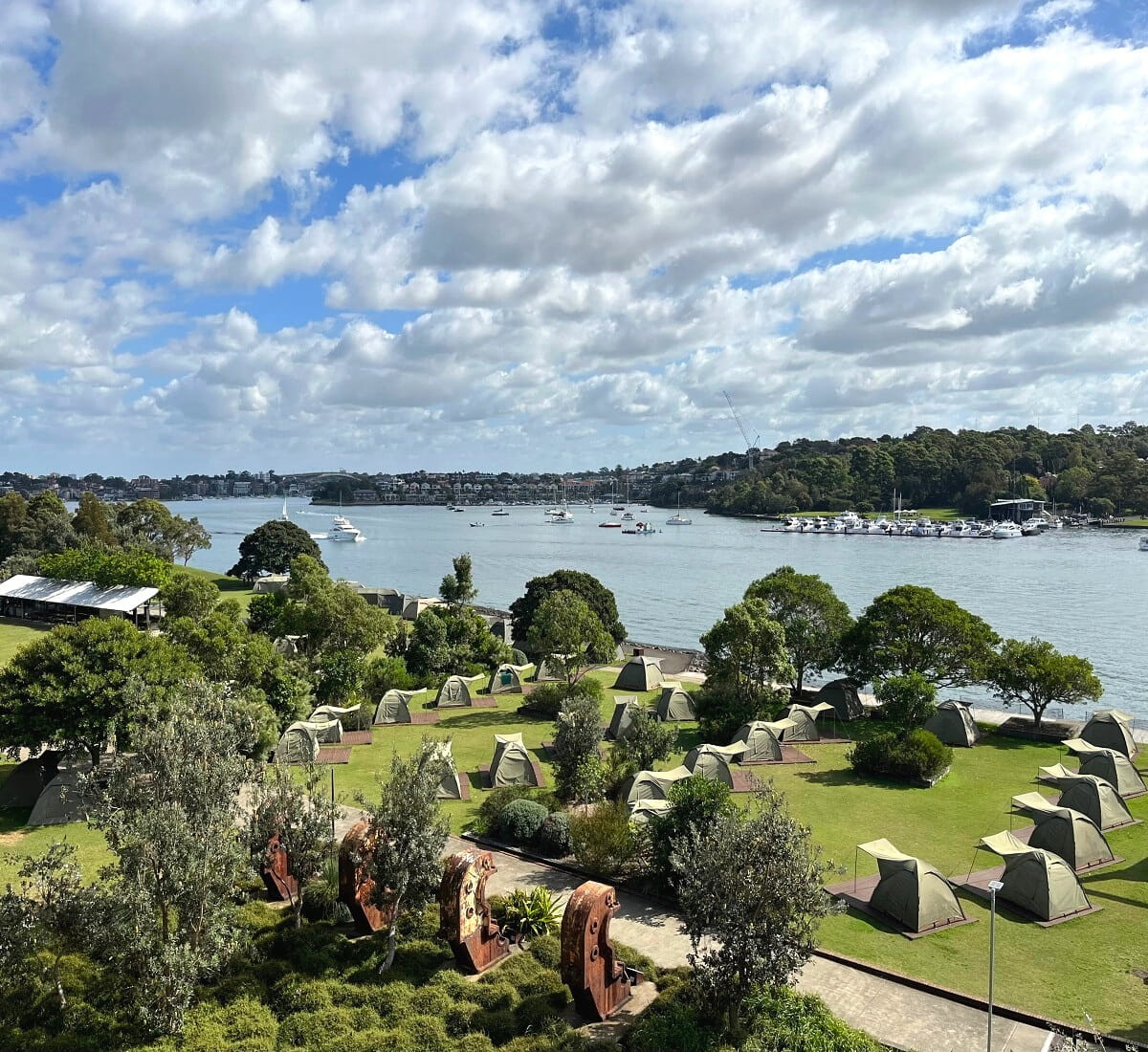 Go back to basics, be one with nature, count all the stars in the sky and enjoy a glass of red, while sitting in front of your tent.
Who needs luxury when all you really want and need is your partner by your side?
Sydney has many great camping spots across the city and New South Wales. Cockatoo Island is perhaps one of the most unique camping experiences you can have in Sydney. Or should we say "glamping"?
Check out our favourite camping spots in Jervis Bay for a romantic holiday break, if you'd like to go a bit further away from the city.
15. Visit an Outdoor Cinema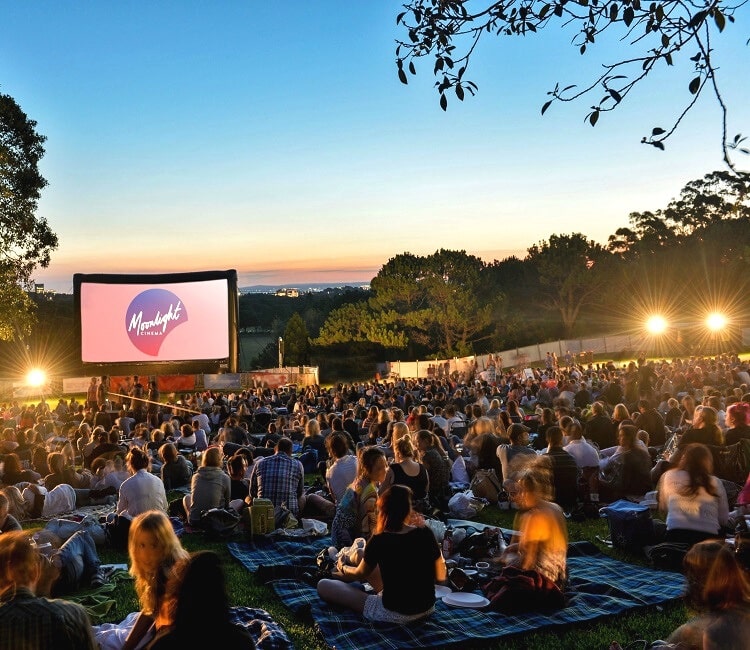 During the summer months, Sydney has a couple of outdoor cinemas set up where you can enjoy the latest blockbusters or famous classics under a sky full of stars.
Perhaps not as private as you'd want it to be, but it's a fun experience and a bit more exciting than the usual indoor cinema.
One of the best-known outdoor cinemas is the Westpac OpenAir Cinema, at Mrs Macquaries Point facing the Opera House, the Harbour Bridge and the Sydney CBD skyline.
Other popular venues are Moonlight Cinema in Centennial Park and Openair Cinemas in Bondi Beach.
16. Visit a Zoo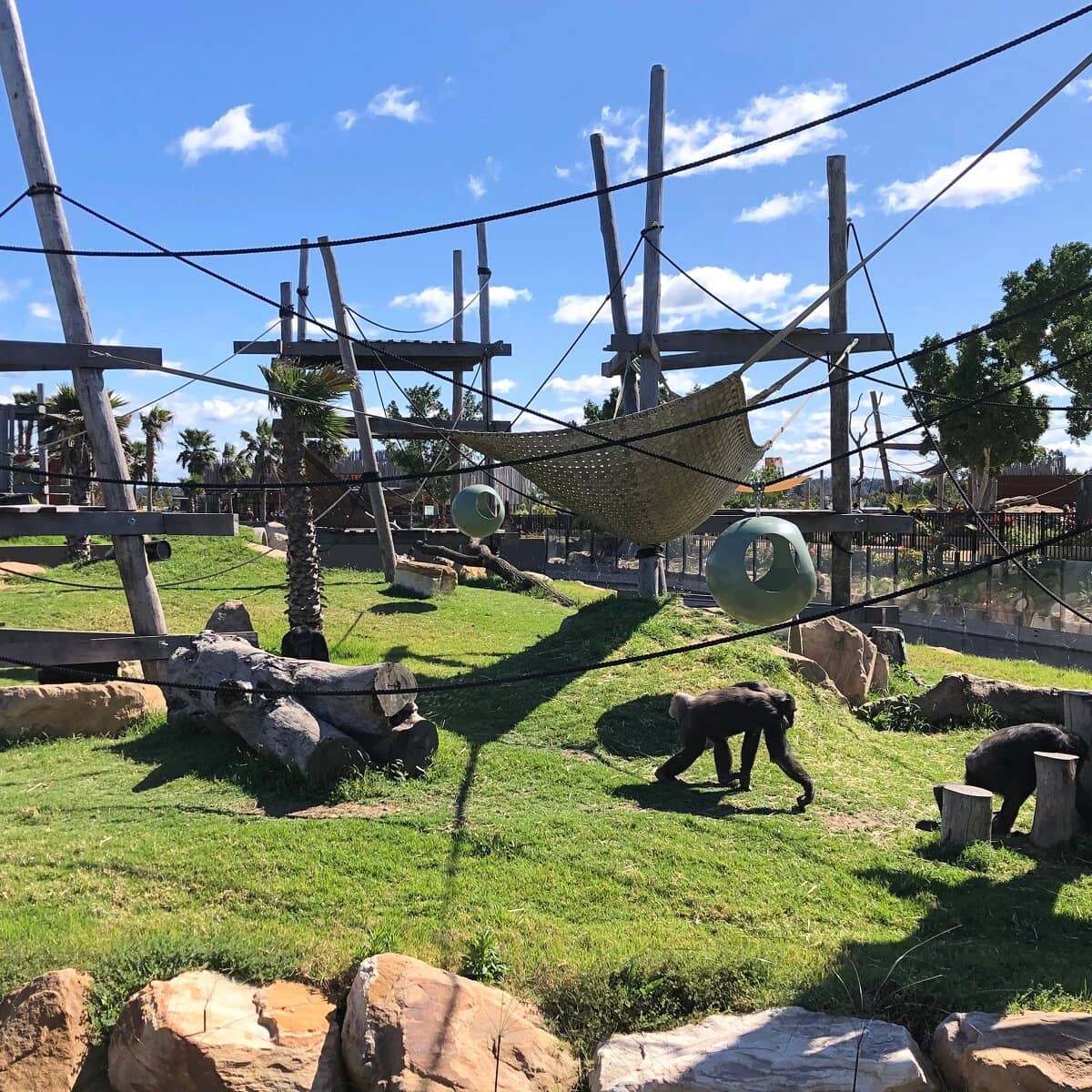 Visiting a zoo is certainly not just for kids. It's actually one of the most romantic date ideas you can do, because it's not only fun but it can also quickly break the ice.
One of our favourite zoos is the relatively new Sydney Zoo in Sydney's west. Lots of animals to see there. Taronga Zoo in Mosman is also a super fun zoo. And if you'd like to take your date to the next level, you can also stay overnight with the animals at Taronga Zoo.
Taronga Zoo offers Roar and Snore, Sydney's ultimate sleepover. Sleeping in safari-style tents with exotic animals as your neighbours, overlooking the beautiful city skyline with all its lights.
Check out our Sydney zoo guide for a complete list of the best zoos and animal parks in Sydney.
17. Watch a Sydney Sunset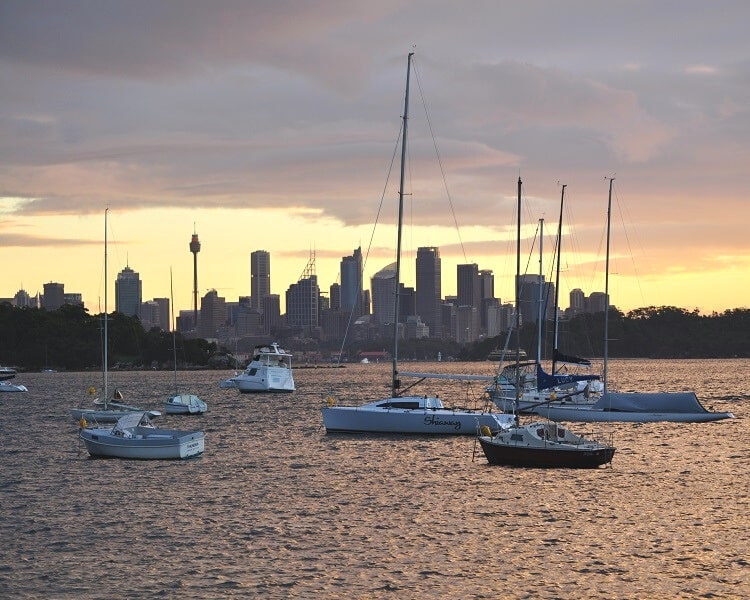 What better way to end the day than to enjoy a romantic sunset with your loved one? There are so many great spots in Sydney where you can witness a beautiful sunset, so you're spoiled for choice.
And why not bring some nice food for dinner, some nibbles, and perhaps a bottle of wine to make the experience even better?
One of our favourite spots in Sydney to watch a sunset is Robertson Park in Watsons Bay, with beautiful views of the city. Clovelly, looking towards Gordons Bay and Coogee, is a great spot too. Bondi Beach, further north, is also great to watch the sun go down on a warm summer night.
Other great spots are Mrs Macquarie's Point and the Royal Botanic Garden in the city, the Fairfax Walk in Manly, and Blues Point Reserve at McMahons Point.
18. Play Mini Golf

If you're looking for a date idea that is fun and romantic, indoor mini golf, otherwise known as putt-putt golf, is what you need to do.
The only drawback of playing a game of mini golf is that time flies way too fast; that's how much fun it is.
Mini golf is often done outdoors, but there are also quite a few good indoor mini golf locations in Sydney. Holey Moley has pop-themed mini golf venues in Darlinghurst, North Strathfield, Castle Hill and Newtown, which also include cocktail bars.
Check out our list of best mini golf courses in Sydney for a complete list of the best indoor and outdoor putt putt venues.
19. Visit a Museum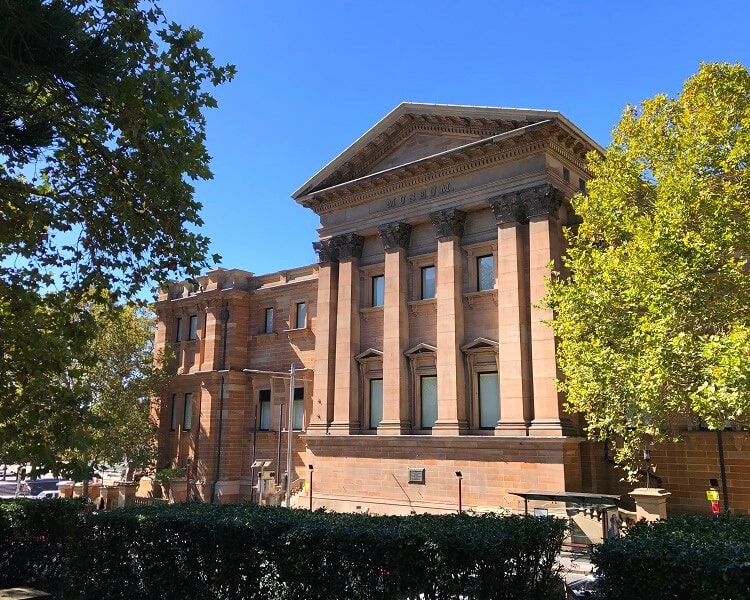 A museum? Yes! Visiting a museum can be such a fun and romantic thing to do with your partner, even more so when you don't yet know him or her so well.
Sydney is home to a great number of museums, and many of them are free or have free sections. And they certainly aren't boring!
The Powerhouse Museum, for example, is a contemporary museum with a focus on science and innovation. Another interesting museum is the Justice and Police Museum where you can learn more about police and law in Sydney.
Check out our list of free museums in Sydney and pick your favourite one to visit on your next date.
20. Visit the Harbour Bridge Pylon Lookout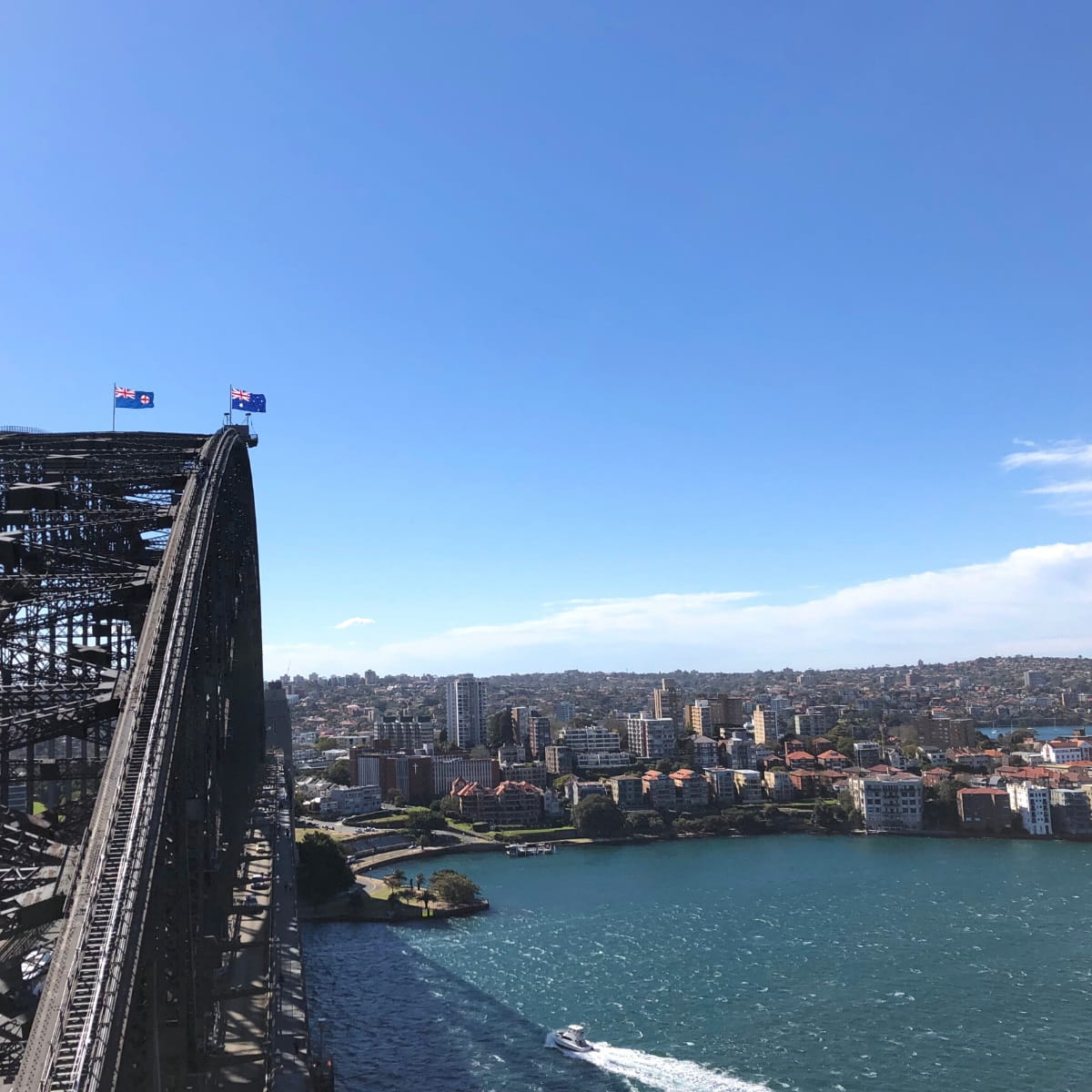 Opened in 1932, the famous Sydney Harbour Bridge is Sydney's most iconic landmark. Not only does it have the best looks, but it's also an incredible piece of superb engineering.
Feeling adventurous and romantic at the same time? Enjoy unforgettable panoramic views of the Sydney CBD skyline and the Sydney Harbour by climbing the bridge. It truly is a once-in-a-lifetime experience best enjoyed when doing it with your partner.
If you find the Bridge Climb too expensive or scary, you can also visit the Harbour Bridge Pylon Lookout. It's much cheaper, but you can still enjoy the beautiful views.
21. Go Snorkelling in Sydney

With the Harbour and so many beautiful beaches at your doorstep, Sydney is the perfect city for a romantic snorkelling date with your partner.
Some of the best snorkelling spots can be found at Shelly Beach in Manly, Clovelly Beach and Gordons Bay in Sydney's eastern suburbs, and Bare Island in La Perouse.
If you prefer to go on an organised tour with all equipment and wetsuits included, you should check out this Manly and Shelly Beach snorkelling tour. It's an exciting ecotourism-certified snorkelling tour off Shelly Beach in Manly.