Last updated: June 16, 2023
Sydney has a near-perfect climate, with pleasant daytime temperatures in winter and long, warm days during the summer months. And best of all, the sun always shines in Sydney. Or does it? Not exactly.
Australia's most beautiful city experiences on average 100 rainy days per year, with an average yearly rainfall of more than 1200 mm.
So what do the outdoor-loving locals do on those rainy days in Sydney when we can't go outside without getting soaked? Read on, as we've shortlisted 17 fun indoor activities in Sydney.
17 Indoor Activities in Sydney
To help you escape boredom, we've picked 17 awesome indoor activities to do for when the clouds do decide to empty themselves over Sydney.
1. Do a Sydney Opera House Tour
Opened in 1973, the Sydney Opera House is not only one of Sydney's top tourist attractions, but it's also considered one of the most famous and distinctive buildings of the 20th century.
The Opera House is now a multi-venue performing arts centre with several theatres, rehearsal studios, two main halls, restaurants, bars, and souvenir shops.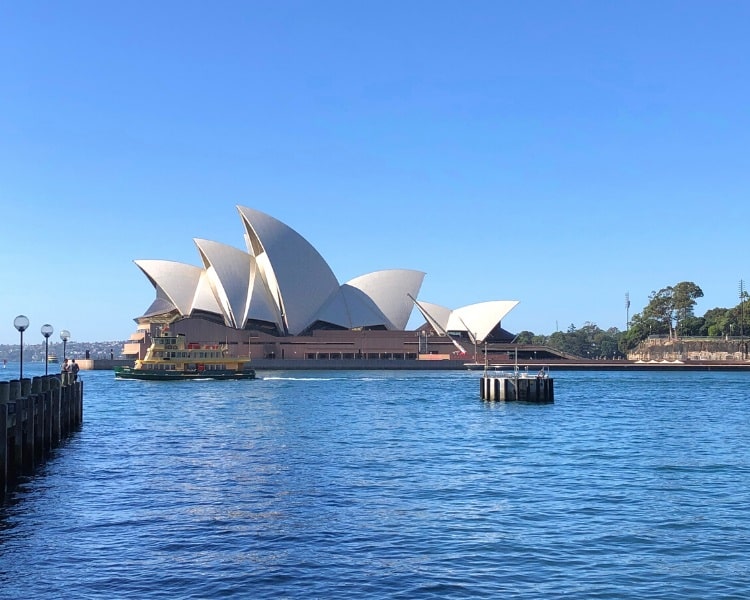 A great way to learn more about the Opera House is by doing a tour. For example, this hour-long guided tour takes you underneath the world-famous sails and along the 300 corridors of the Opera House.
Or otherwise, this intimate backstage tour goes behind the scenes, inside the orchestra pit and inside a dressing room, complemented with unique insider stories.
2. Do a Pottery Class
Did you know that rainy weather sparks creativity in people? So why not make the most of that Sydney rainy day and learn how to create pottery with an authentic pottery workshop?
A pottery class under the professional guidance of a skilled teacher is not only lots of fun, but you may even be able to walk away with a couple of great new additions to your kitchen.

There are various pottery classes to choose from all over Sydney, run by independent craftspeople and schools, so you can find one that's close to you or easy to get to.
It is recommended to book in advance, as these Sydney pottery workshops have proven to be quite popular.
Top pottery classes in Sydney:
3. Discover Sydney's Art
Art may not be the most obvious reason for tourists to visit Sydney, but Australia's prettiest city is actually home to a great range of art galleries and museums, as well as exhibitions and events.
Housed in an impressive art deco building at Circular Quay, the Museum of Contemporary Art is dedicated to exhibiting, collecting, and interpreting the work of today's contemporary Australian and International artists.
With free entrance and various special exhibitions and workshops organised throughout the year, a visit to the MCA is a must.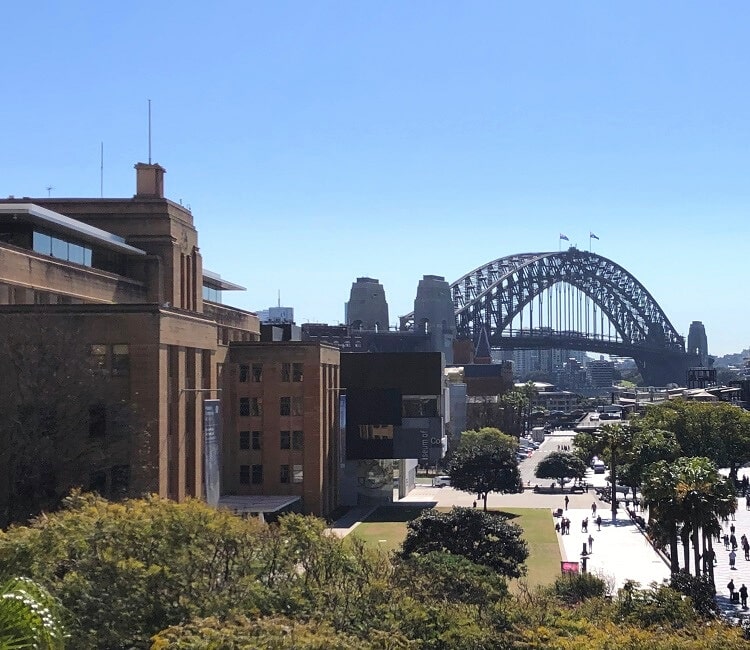 The Art Gallery of NSW is Sydney's most important public gallery and one of the largest in Australia. Housed in an impressive classical building on the eastern side of the Domain, the gallery showcases important works of various Australian artists, and is one of the world's largest permanent exhibitions of Aboriginal and Torres Strait Islander art.
Check out this list of Sydney Art Galleries for more ideas to spend a rainy afternoon exploring Sydney's art culture.
4. Do a Cooking Class
Whether you're an aspiring chef or a complete kitchen novice, a cooking class will teach you excellent new skills you can use throughout the rest of your life.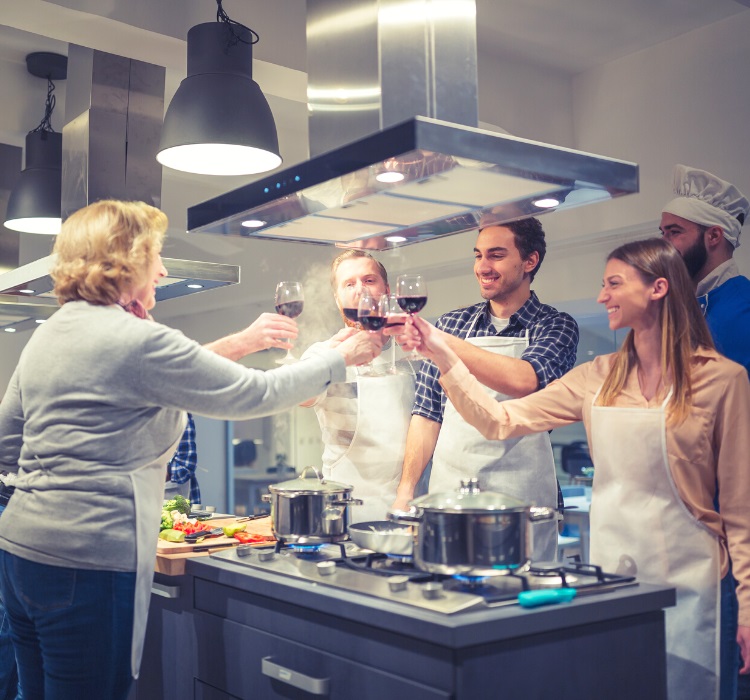 There are many different cooking classes to choose from in Sydney, ranging from vegetarian, Italian, and Japanese, to American BBQ and Chinese dumplings.
Top cooking classes in Sydney:
5. Go Indoor Ice Skating
Visit one of the various Sydney ice skating rinks and experience the true winter spirit close to home. Ice skating is fun for the whole family, and Sydney offers a great selection of indoor and outdoor ice-skating rinks.
For many of us, ice skating might be a completely new experience. It's hard at first, but after a few practice runs, you'll know why this sport is so addictive.

Visiting an ice skating rink is also a great idea for a romantic date. Not only will you be having loads of fun together, but you will also get the chance to show off your amazing ice skating skills.
Check out our list of the best indoor and outdoor ice skating rinks in Sydney.
6. Do a Yum Cha Session
Yum cha is the Cantonese brunch tradition involving dumplings, Chinese tea, and even more dumplings.
Luckily, Sydney has fully embraced this unique dining experience, and we can now choose from many yum cha restaurants across the city.

One of the most popular yum cha establishments in Sydney is Palace on Castlereagh St, opened six days per week for yum cha lunch and dinner. Another good option is East Phoenix, located in the East Village Shopping Centre in Zetland.
Check out our guide to the best yum cha restaurants in Sydney for more ideas to spend a rainy afternoon indulging in dumplings.
7. Play Indoor Mini Golf
If you're looking for an indoor activity that is fun for both kids and adults, indoor mini golf, otherwise known as putt-putt golf, will not disappoint. The only drawback of this game is that time flies way too fast.
Mini golf is often done outdoors, but there are some great indoor mini golf locations in Sydney as well. Holey Moley has pop-themed mini-golf venues in Darlinghurst, North Strathfield, Castle Hill and Newtown, which also include cocktail bars.

Putt Planet in Miranda has an exciting African-themed 18-hole mini golf course, while Mega Mini Golf offers various mini golf themes in their large indoor and air-conditioned venue in Campbelltown.
Check out our guide to mini golf courses in Sydney for a complete list of venues.
8. Visit the Powerhouse Museum
Located in the inner west suburb of Ultimo, on the edge of Darling Harbour, the Sydney Powerhouse Museum is a converted electric tram power station with a great variety of science focused artifacts and exhibits.

A nice way of getting to the Powerhouse Museum is by following the Goods Line from Central Station, a partly elevated urban walkway that follows the route of the once bustling but long-neglected railway line.
The museum is at the end of that walking trail, from where you also have easy access to Darling Harbour and Darling Square.
9. Catch a Movie Vintage Style
One of the most obvious things to do on a rainy day is go to the movies to watch the latest Hollywood blockbuster with a bucket of popcorn or perhaps a glass of wine.
But why not upgrade your movie experience by visiting a theatre that breathes history, with art deco facades, cozy bars, and comfy seats with super soft cushions?

Also known as Cremorne Orpheum Theatre, the Hayden Orpheum Picture Palace along Military Road is a heritage-listed cinema where watching a movie is a truly unique experience.
Built in 1937 and now heritage-listed, Ritz Cinemas in Randwick is another art deco style cinema steeped in rich history and tradition.
10. Visit an Escape Room
Why would anyone like to have themselves locked up in a room, only to escape by solving various puzzles with the clock ticking? Well, because it's seriously entertaining!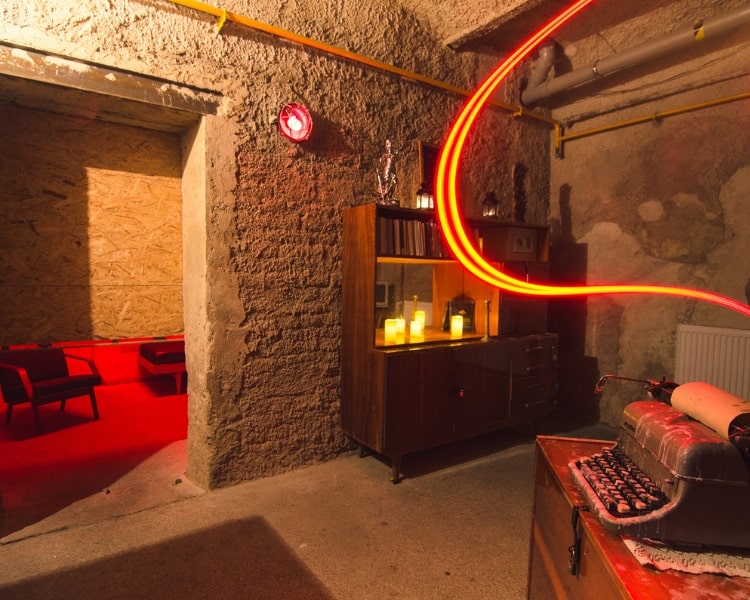 Based on a very simple concept, escape rooms are a great way to spend a rainy afternoon, using your social, teamwork, and problem-solving skills to unlock the door back to freedom.
Check out our list of escape rooms in Sydney, pick your favourite and make a booking for a fun experience with your mates.
11. Play a Game of Indoor Laser Tag
Laser skirmish is as much fun for adults as it is for children, with more professional laser tag arenas popping up in and around Sydney.
You can bring your own group of mates for a game of laser tag or otherwise team up with random others on the spot.

Most arenas feature state-of-the-art laser tag technology, unique props, and great sound effects, making them the ideal indoor hideaway spot for those rainy afternoons.
Strike Bowling has excellent laser tag facilities in Macquarie Park, Chatswood and the Entertainment Quarter, while Kingpin has laser tag locations in Darling Harbour, North Strathfield and Campbelltown.
12. Go Jumping on All the Trampolines
Don't we all love jumping on trampolines? It's a great way to let all that energy out, regardless of age. Let that inner child run free like there's no tomorrow and jump as high as possible.
Check out Flip Out in Caringbah, an indoor trampoline park home to more than 2,000 square metres worth of trampolines, in addition to bounce pyramids and foam pits.

Or perhaps Ultimate Sydney, where you can find a large trampoline zone and a trampoline foam pit for some serious jumping action, or otherwise play a game of trampoline dodge ball.
Read our guide with all indoor trampoline parks in Sydney for a complete list.
13. Visit the National Maritime Museum
Opened in 1991 as part of the redevelopment of Darling Harbour, the Australian National Maritime Museum (ANMM) is now Australia's national centre for maritime collections, research, exhibitions and archaeology.
Besides the free, permanent galleries, the ANMM hosts an ever-changing program of temporary exhibitions and a fleet of historic craft at its wharves in Darling Harbour.

The National Maritime Museum is a fun and educational museum that caters to all ages and is an excellent way to spend a rainy Sunday afternoon in Sydney.
Read our guide with the best free museums in Sydney for more great options.
14. Go Ten Pin Bowling
Another classic indoor thing to do in Sydney when it rains is a fun, social, or competitive game of ten-pin bowling.

Even better, you can also do both laser skirmish and bowling on the very same rainy day.
Some bowling venues have laser tag arenas under the same roof, such as Strike Bowling and Kingpin Bowling, which makes for a great day out.
15. Indoor Rock Climbing or Bouldering
With indoor rock climbing venues and purpose-built bouldering gyms popping up across the city, it's safe to say that Sydney has a love affair with climbing walls of all sorts.
And for good reasons, because indoor rock climbing is adventurous, social, and fun, it requires skill, and is a great way to get your workout in. Whether you're a beginner or a seasoned pro, rock climbing is for everyone.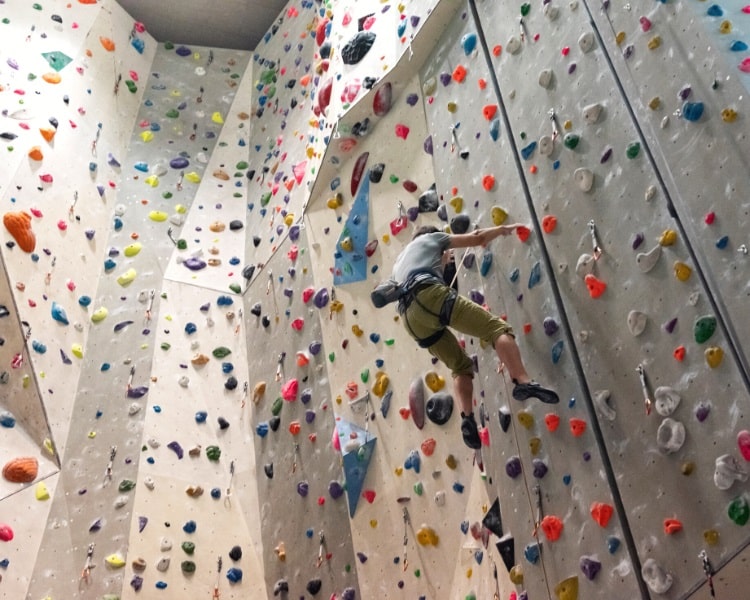 9 Degrees has modern boulder gyms in Alexandria, Parramatta and Lane Cove where climbers don't need to use ropes or harnesses, but instead scale shorter walls. You don't need equipment, training courses, or a climbing partner. Simply rock up and start climbing!
Check out our guide to the best indoor rock climbing and bouldering gyms in Sydney for a complete list of venues.
16. Find Your Zen in a Spa
What better way to spend a rainy day than relaxing, rejuvenating, and pampering at a spa with a friend?

Massages, body scrubs, and sauna sessions work every day of the year for most people, but there's something about the rain that triggers our natural desire to relax.
Check out this list of luxurious day spa experiences in Sydney, catering for different budgets.
17. Racing in Go-Karts
Our last tip in this list of indoor things to do in Sydney on a rainy day is perhaps also the most exciting one.
Feel that pure adrenaline rush kicking in when you're racing with your mates at one of Sydney's indoor go-kart race tracks. Go-karting is not just serious fun for all ages; it's also quite the workout, so be ready to get your sweat on.

Try your luck at Extreme Indoor Go-Karting in Villawood, which has a huge 500 metres long race track. Another great venue is Ultimate Karting Sydney near Campbelltown, which has an extra wide race track.
One of the newest go-kart tracks is Hyper Karting in the Entertainment Quarter. They use electric go-karts with zero emissions or fumes, racing on the 5th level of the main car park on a fantastic 410 metres long indoor race track.
Check out our guide to go-karting tracks in Sydney for a complete list of venues.