Last updated: November 28, 2022
Most tourists visiting Sydney will have a checklist of popular attractions to visit. And Sydney certainly has no shortage of well-known landmarks and natural sights.
But there are also lots of unusual things you can do in Sydney. Unique, and sometimes even strange, activities that not many people know about or don't make time for.
In this article, we are outlining 15 ideas for unusual Sydney activities that will hopefully appeal to international tourists as well as to local Sydney-siders.
Top 15 Unique Sydney Activities
In no particular order, here are 15 unusual things you can do in and around Sydney!
1. History Walking Tour in The Rocks
The Rocks is one of Sydney's oldest neighbourhoods and is a must-visit for every tourist coming to Sydney.
But to really learn more about Sydney's tumultuous history, a guided walking tour in The Rocks is quite a unique experience.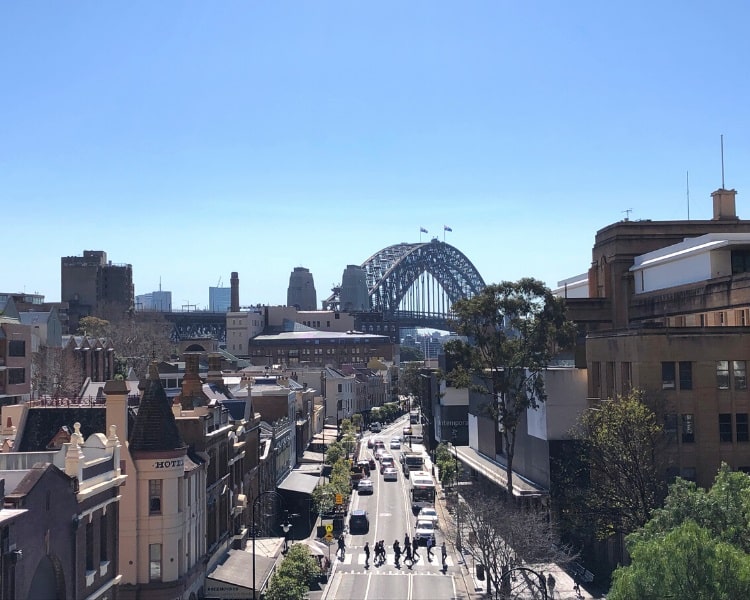 By doing a guided tour, you will not only learn about Sydney's colonial, convict and industrial history, but you will also get to see all the hidden and unusual places you would otherwise easily miss out on.
Recommended guided tours in The Rocks:
2. BBQ and Beer Cooking Class
Who doesn't love a good old barbie on a Sunday afternoon, ideally with a nice cold beer? While cooking up a BBQ may sound easy, there is quite some skill involved if you want to get that meat cooked perfectly.

And that's where a fun BBQ cooking class comes in. Under the guidance of real BBQ chefs, you will learn everything you need to know about timing, temperatures, different types of meat, seasoning, and so much more.
Recommended BBQ cooking classes:
3. Sydney Harbour Tall Ship Cruise
Book yourself a fantastic afternoon out and about on a traditional tall-ship cruising on Sydney Harbour in a rather unusual style.
The best way to experience the beauty of Sydney Harbour is by cruise, but doing this on an authentic sailing ship makes that experience even more unique.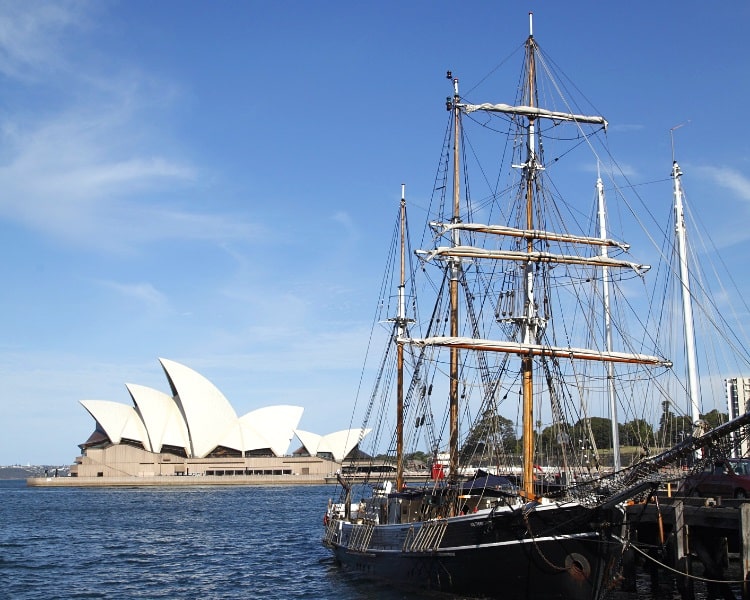 Some tall ship cruises also offer meals on board, while others focus more on the experience. You may even be able to help the crew hoist the sails!
Check out our guide to the best Sydney Harbour Cruises with recommendations for different types of cruises on our beautiful Harbour.
Recommended Sydney Harbour tall ship cruises:
4. Barista Class
It's no secret that Sydney-siders love their coffee. Cappucino, latte, long black, there are many coffee variations you can order at your average Sydney cafe.
But have you ever wondered what the differences are between all these different types of coffee? Or, have you always wanted to learn how to make an excellent Australian cup of coffee?

There are quite a few places in Sydney where you can do a barista class to learn the ins and outs of Australian coffee making.
Some of these classes are pretty intense and will prepare you to become a professional barista, whereas others are more geared towards learning the basics.
Recommended barista classes in Sydney:
5. Scenic Helicopter Flight
What if you could see all those majestic Sydney landmarks, like the Opera House, the Harbour Bridge, Sydney Harbour, and Bondi Beach, from above?

This may not fit everyone's budget, but if you're looking for a rather unusual and unique once-in-a-lifetime type of experience in Sydney, a helicopter flight is something you're not going to regret.
Recommended helicopter flights in Sydney:
6. Sydney Harbour Kayak Tour
If a helicopter flight is just a bit too intense, then perhaps consider doing a kayaking tour to explore Sydney Harbour on the water.

Paddling the Harbour under the guidance of a professional and knowledgeable tour guide is a great experience, as you'll get to see the Harbour from an entirely different perspective.
Recommended Sydney kayaking tours:
7. Ferry Hopping
Whilst a Harbour cruise is a fantastic way to experience the beauty of Sydney Harbour National Park, jumping on a Sydney ferry is just as much fun and is a great way to get from A to B in style.

It's best to do this on a weekend day, as that is when you can take advantage of unlimited travel on public transport for a daily capped amount.
Check out our guide to the best Sydney ferry rides, so you can go ferry hopping and enjoy a great day out in Sydney without breaking the bank.
8. The Rocks Pub Tour
As one of Sydney's oldest neighbourhoods, The Rocks is home to many historic pubs that are very much worth a visit. Not just to enjoy a traditional Sydney pub experience, but also to try out delicious craft beers.

A guided pub tour through The Rocks is a great way to learn more about the many pubs that exist in this historic part of Sydney.
Recommended pub tours in The Rocks:
9. Harbour Bridge Pylon Lookout
One of the most underrated tourist attractions in Sydney (one that the locals also enjoy) is the Pylon Lookout in the Sydney Harbour Bridge.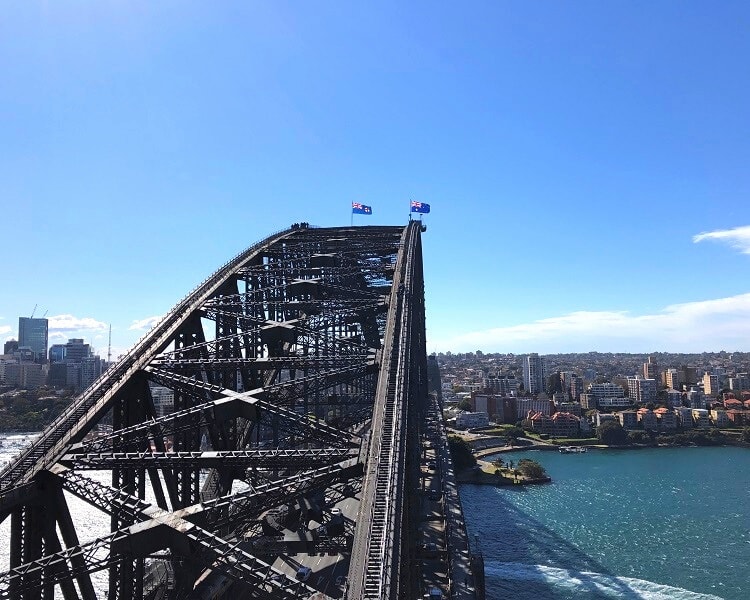 This not-so-well-known lookout offers fantastic Harbour and city views and is also home to a fun and educational museum, suitable for both kids and adults.
The lookout is located in the pylon on the south-eastern side of the bridge. Follow the pedestrian walkway on the Harbour Bridge and look out for the rather unusual entrance sign and door.
10. Sydney Opera House Tour
The Sydney Opera House not only has the best and unique looks but there is also a lot to see and learn inside this iconic Sydney landmark.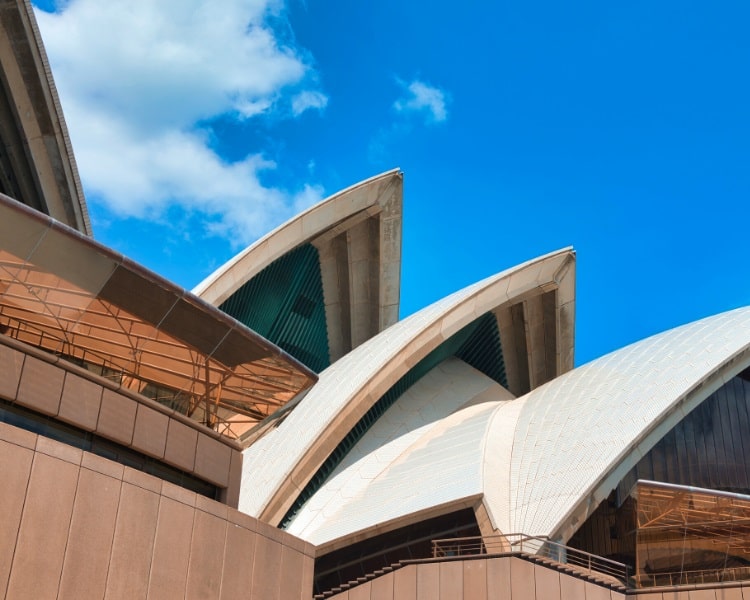 Going behind the scenes at the Opera House with a knowledgeable guide is a fantastic way to learn interesting facts and hear fascinating stories about this World Heritage listing building.
Recommended Opera House tours:
11. Karting in Eastern Creek
Indoor go-karting can be a lot of fun, but you can take that to a new level by jumping in a professional 13HP kart and taking it for a spin on one of Sydney's premier racing courses.

Believe it or not, these karts can reach top speeds of over 100 km per hour at Eastern Creek's Sydney Premier Karting Park. There are also karting experiences available for children in lighter karts or parents with child double karts.
Read our guide with a complete list of the best indoor and outdoor go-karting tracks in Sydney.
12. Skywalk at the Sydney Tower Eye
How about walking 268 metres high above the ground, overlooking the beautiful city that Sydney is? Sydney Tower is Sydney's tallest structure, and the second tallest observation tower in the Southern Hemisphere.

Following various rounds of upgrades and changes of ownership, Sydney Tower Eye is now a major tourist attraction in Sydney. The observation deck offers fantastic views, but the Skywalk takes the experience to another level.
Doing the Skywalk means you're going to step outside and walk on an outdoor walkway, twice as high as the top of the Sydney Harbour Bridge!
13. Scenic Seaplane Flight
This fun and exciting thing to do will surely appeal to both tourists as well as to local Sydney-siders.

Seaplanes regularly take off from Rose Bay, providing scenic flights above Sydney Harbour, the beaches, and all the way to Palm Beach.
It's a wonderful and surprisingly affordable experience, and you can choose between different destinations and durations. It also makes for a great surprise gift!
14. Surf Lesson in Bondi
If you've never surfed before, step out of your comfort zone, and book yourself a surf lesson on Sydney's most popular beach. The instructors are very accommodating, and the classes are geared towards beginners.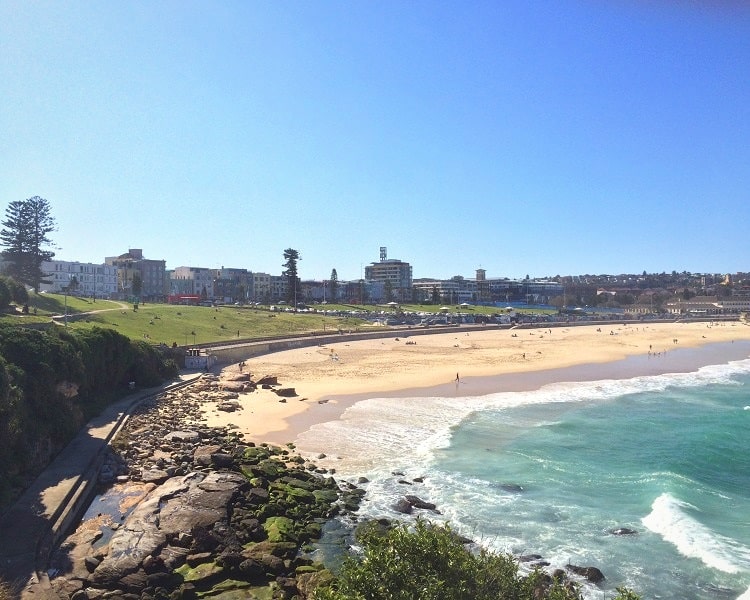 Lessons are in small groups, so you will get a better opportunity to learn the basic techniques and to actually stand up and catch a few waves.
Nothing beats that feeling of standing up on a surfboard for the very first time!
Recommended surf lessons:
15. Brickpit Ring Walk in Sydney Olympic Park
The last one in this list of unusual things to do in Sydney truly is a unique tourist attraction. The Brickpit Ring Walk is a circular walkway structure above a large pond where once a flourishing brickyard was.
The ring offers visitors the opportunity to view the pond beneath, which now functions as a protected habitat for endangered frogs and other wildlife.

Visiting the Brickpit Ring is also a good excuse to explore Sydney Olympic Park, which offers much more than most people think. There are some excellent cafes and restaurants to be found, especially in the train station precinct.
Nearby Bicentennial Park is also worth visiting. It's one of the most popular parks in the greater Sydney area, and for a good reason!