Last updated: September 21, 2023
One of the best ways to experience the beauty of Sydney Harbour is by doing one of the many scenic and practical ferry trips with Sydney Ferries.
We have selected 7 of the best Sydney Harbour ferry rides that offer fantastic views of the Harbour and bring you to exciting destinations.
Why pay for an expensive Sydney Harbour cruise if you can experience the best of the Harbour by simply using public transport?
In no particular order, here are the seven best Sydney ferry trips to various exciting destinations with great Harbour views to enjoy along the way.
1. Circular Quay to Manly

Let's start with the most scenic and most popular ferry ride that is very much a tourist attraction in itself. Manly is a must-visit for every tourist coming to Sydney, but the ferry ride from Circular Quay to Manly is half the fun.
This ferry trip passes all the sights that make Sydney Harbour so unique, such as the Harbour Bridge, the Opera House, Bradleys Head, South Head, Manly North Head, Dobroyd Head, and of course Manly Cove.
If weather permits, try to get a seat outside at the front of the vessel for the best views. Otherwise, pick one side of the vessel on the way to Manly, and grab a seat on the other when returning to Circular Quay.
There are many things to do in Manly, with several beaches, many cafes and restaurants, and great walking tracks to choose from. Both the Manly to Spit Bridge walk and the Manly North Head walk are two beautiful hikes.
Circular Quay to Manly
Ferry Service:
F1 Manly
Duration:
30 minutes
2. Circular Quay to Cockatoo Island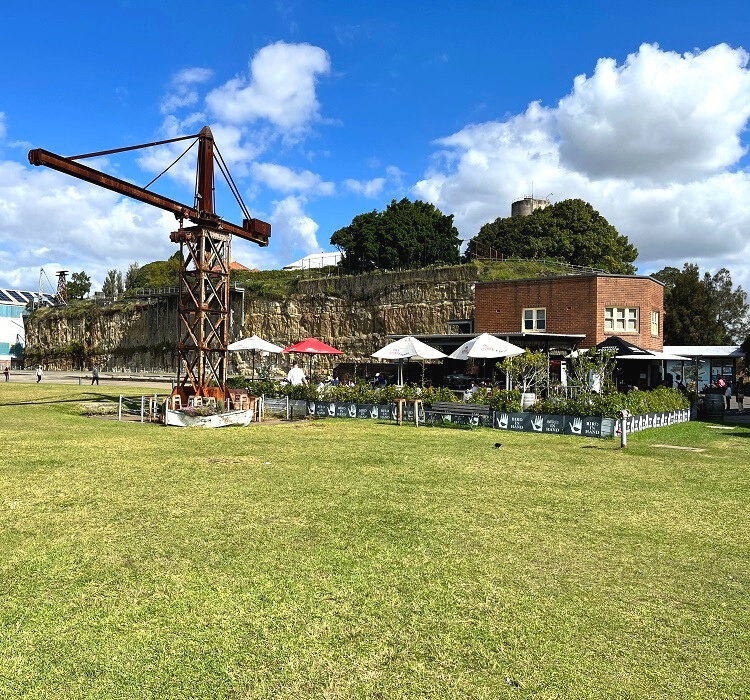 Visiting Cockatoo Island may not be on top of everyone's wish list, but we think it's a must-visit for tourists as well as for local Sydney-siders.
Situated right in the middle of beautiful Sydney Harbour, Cockatoo Island is a UNESCO World-Heritage and National Heritage Listed island. This unique island has a rich history as a shipbuilding yard, Commonwealth naval base, and even as a convict island.
Upon arrival, score a free map from the visitor centre and enjoy a fantastic day out exploring the historical precincts on the island.
Or, if you'd like to enjoy two days on Cockatoo Island, book yourself a luxury tent on the camping site for a relaxing weekend away.
Circular Quay to Cockatoo Island
Ferry Service:
F8 Cockatoo Island
Duration:
30 minutes
3. Pyrmont Bay to Watsons Bay

The ferry trip from Pyrmont Bay to Watsons Bay via Circular Quay combines two ferry services: the F4 Pyrmont Bay ferry service and the F9 Watsons Bay ferry service, with a change-over at Circular Quay.
The F4 service also stops at the modern ferry wharf at the Barangaroo foreshore, which means you can also alight there to go and have a look around.
You can, of course, also catch this ferry at Circular Quay, but it's much more fun to do the whole trip between Pyrmont Bay and Watsons Bay, as it covers most of Sydney Harbour.
Watsons Bay is one of Sydney's most popular tourist and weekend destinations, home to an exciting circuit walking track, lots of cafes and restaurants, several beaches, and a beautiful park to relax and have a picnic.
Pyrmont Bay to Watsons Bay
Ferry Service:
F4 Pyrmont Bay and F9 Watsons Bay
Duration:
40-60 minutes
4. Circular Quay to Parramatta (Via Olympic Park)

The longest ferry trip on this list is the one from Circular Quay heading out to Parramatta in the west along the Parramatta River.
This ferry ride is a pleasant experience with many things to see along the way. And once you've arrived at your destination, it's time to explore Sydney's second major residential and commercial hub, Parramatta.
With the Westfield Parramatta shopping mall, Church Street's trendy bars and eateries, riverside cycle paths, and historic colonial sites like the 18th-century Old Government House, Parramatta sure has a lot to offer.
Circular Quay to Parramatta
Ferry Service:
F3 Parramatta River
Duration:
30 minutes
5. Circular Quay to Taronga Zoo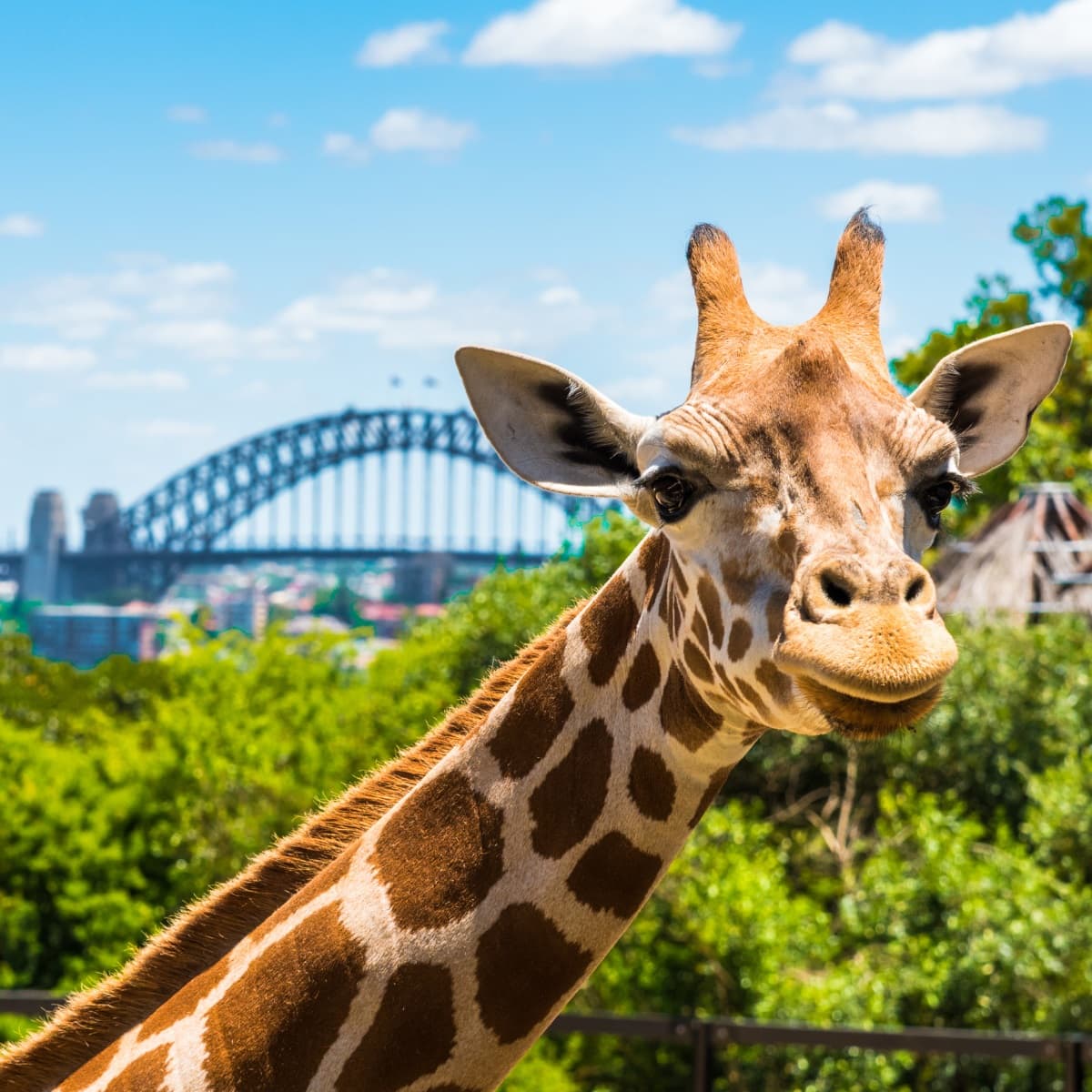 While Taronga Zoo certainly has car parking areas available, the best and most convenient way to visit Taronga Zoo is actually by ferry.
Not only is the ferry trip a great warmup for what's to come, but the ferry wharf is also conveniently located close to the lower entrance to the zoo, on Athol Wharf Road.
But you don't need to visit Taronga Zoo to enjoy this scenic ferry ride. The ferry wharf at the zoo is also the starting point of the popular walking track from Taronga Zoo to Balmoral Beach.
Circular Quay to Taronga Zoo
Ferry Service:
F2 Taronga Zoo
Duration:
12 minutes
6. Circular Quay to Balmain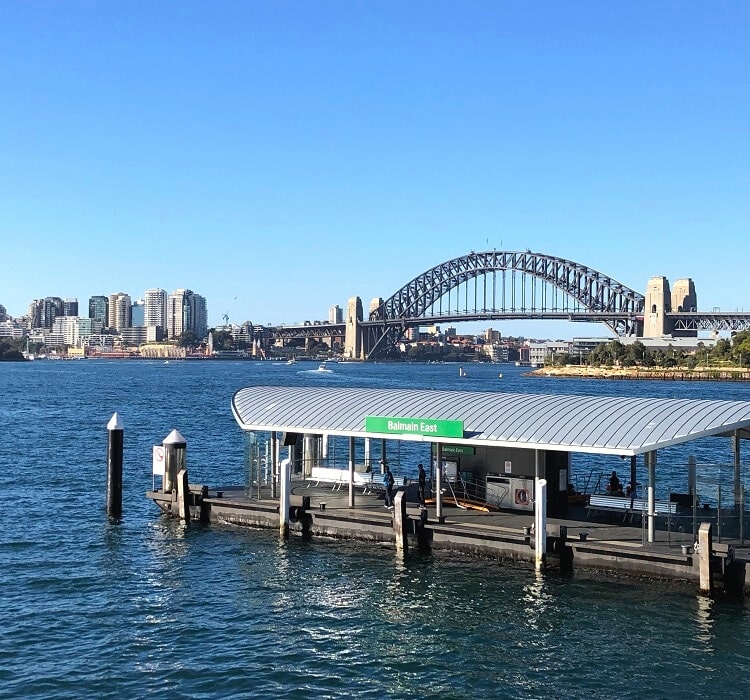 Situated 6 km west of the Sydney CBD on the other side of the Harbour Bridge, Balmain is a friendly inner-west suburb with a vibrant cafe, restaurant, and pub scene.
Old sandstone workers' cottages and impressive Victorian-style mansions line the leafy streets of Balmain, revealing the rich history of this once important, working-class industrial hub.
Saturday is a great day to visit Balmain, as you get to enjoy the Balmain Markets, one of Sydney's oldest markets located at the historic St Andrews Congregational Church grounds.
Handmade arts and crafts, beautiful jewellery and giftware, trend-setting fashion and homewares, Balmain Markets has something for everyone.
Circular Quay to Balmain
Ferry Service:
F8 Cockatoo Island
Duration:
10 minutes
7. Circular Quay to Cremorne Point

The shortest trip in this list of Sydney ferry trips is the one-stop ride to Cremorne Point departing from Circular Quay.
This short trip deserves a mention because Cremorne Point is home to one of the prettiest bay walks in Sydney Harbour National Park.
The Cremorne Point circuit walk is an easy 3 km foreshore circuit trail in the lower north shore, with beautiful views of Mosman Bay, Sydney Harbour, and the city skyline.
Discover Robertsons Point Lighthouse, Cremorne Reserve, and the MacCallum swimming pool as you wander past picturesque gardens and impressive old mansions, only a short ferry trip away from Circular Quay.
Circular Quay to Cremorne Point
Ferry Service:
F6 Mosman Bay
Duration:
10 minutes
Sydney's iconic green-and-gold ferries bring local commuters and tourists to all corners of the Harbour, with most services starting and ending at Circular Quay, Sydney's major ferry transport hub.
Circular Quay also has a train station that connects with all other Sydney CBD train stations, including Sydney Central.

This makes the weekend travel cap on the Opal card even more appealing, allowing Opal card holders to use all public transport services for as little as $8.40 for the whole day.
Owned by Transport for NSW, Sydney Ferries is the public transport ferry network with services operating on Sydney Harbour and the connecting Parramatta River. Established in 2004, the network now has nine lines and more than 30 vessels in use.
Ferry Fares
Not only is travelling by ferry a fantastic way to get from A to B, but it's also surprisingly affordable. The most convenient way to pay for any Sydney Ferries service is with an Opal card.
If you don't have an Opal card, you can purchase an Opal single ticket (more expensive) or use Contactless payments with your Credit or Debit card.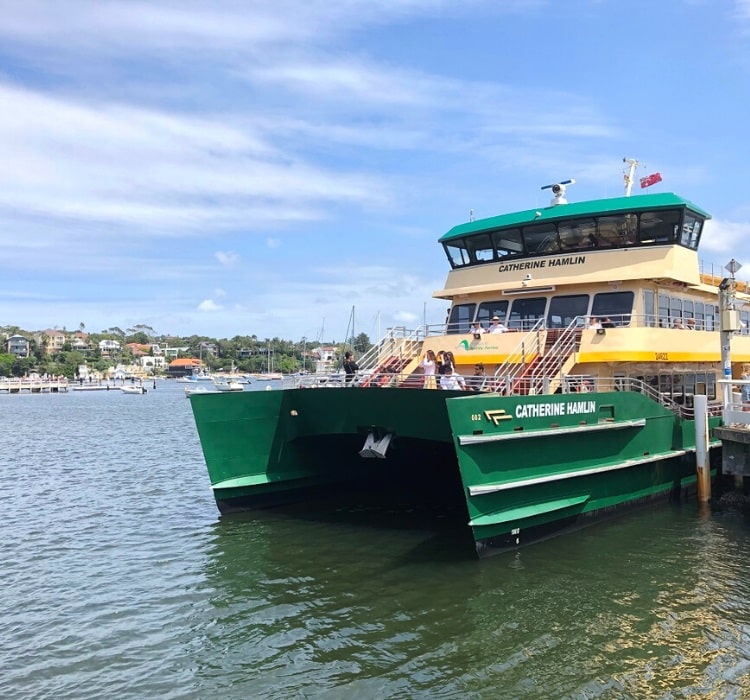 A single ferry trip is currently under $10, with trips shorter than 9 km slightly cheaper than those longer than that distance.
The Opal card has a daily travel cap of $16.80 on weekdays and $8.40 on Saturdays and Sundays. This means you can travel as much as you like on metro, train, bus, ferry, and light rail services within the Opal network without paying more than the cap.
Overall, travel with Sydney Ferries is reasonably affordable and can make for a great day out and about in Sydney Harbour.