Last updated: August 13, 2022
Balls Head Reserve in Sydney's lower north shore is a beautiful forested headland nature reserve facing Sydney Harbour.
The reserve is home to various short bushwalking trails that combine natural beauty with great views across Sydney Harbour, taking in the CBD skyline, the Harbour Bridge, Goat Island, and the surrounding peninsulas.
Next door neighbour Carradah Park on the Waverton Peninsula is a must-visit too, as its rich history, serene atmosphere, and panoramic views will certainly not disappoint.
Balls Head Reserve Walk
Distance:
Approx. 2 km (various trails)
Duration:
1-2 hours (depending on stops)
Grade:
Easy
Dogs:
On a lead
History of Balls Head Reserve
Boasting 9 hectares of scenic bushland, Balls Head Reserve is still a hidden gem, located only 1.5 kilometres from the Sydney CBD.
The Reserve is located at the southern end of Balls Head Drive on the Waverton Peninsula, and can be accessed from Waverton railway station, which is only a short 10-minute walk away.
There is also a small car park at the Reserve, and free street parking is available on Balls Head Road, if you're travelling by car.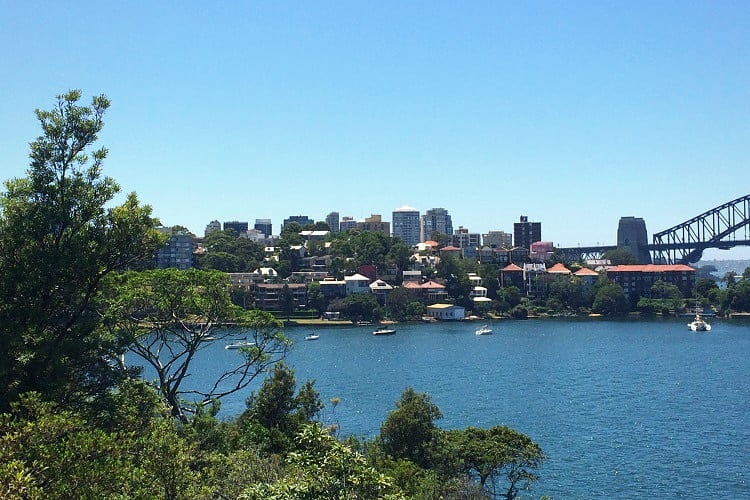 Balls Head Reserve was named after Henry Lidgbird Ball, a Royal Naval officer and commander of one of the ships that was part of the First Fleet that arrived in Botany Bay in 1788.
Before the arrival of white settlement, the Cammeraygal people lived in this part of New South Wales. Middens, art sites and rock engravings are still present in the Reserve and surrounding area. Yerroulbine is the Aboriginal name for Balls Head.
Public Parkland
In 1926, along with Berry Island, Balls Head Reserve was declared a public parkland area. During the depression years of the 1930s that followed, the area was heavily used for shelter, and a lot of the original vegetation was lost.
A beautification scheme was introduced to restore the natural beauty of this sandstone headland. Now managed by North Sydney Council, the Reserve is a beautiful place to wander around and explore.

Balls Head Reserve is also one of the designated vantage points for the famous Sydney New Year's Eve fireworks.
While not as popular as Circular Quay and The Domain, Balls Head Reserve does provide fantastic views of the Harbour and the fireworks, but without the large crowds.
Balls Head Reserve has several short bush walking trails that are all connected.
One of the tracks, the Habour View Walk is suitable for wheelchairs and offers scenic views of the Sydney Harbour and the CBD.

Hiking on Balls Head Reserve is a unique experience in that it's actual bush walking while still being very close to the city.
The tracks are easy to follow, but there are a few climbs that are somewhat steep. Good shoes are therefore definitely recommended.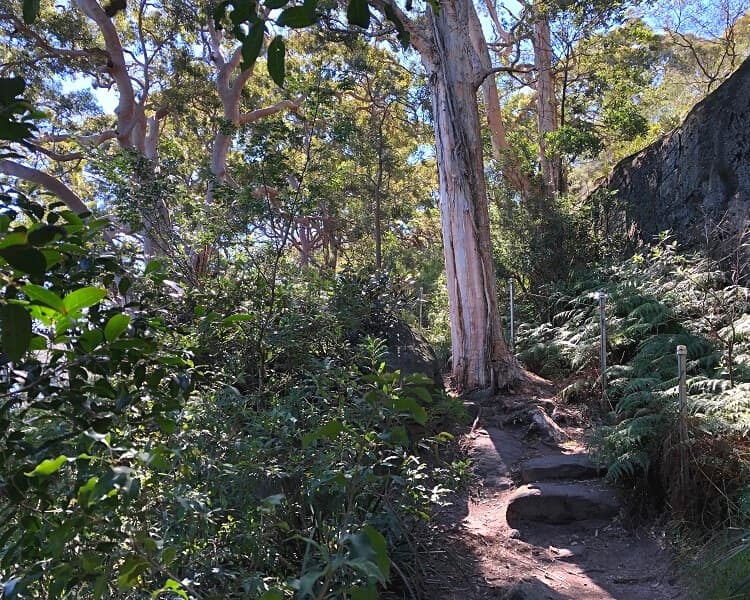 Even though the various trails are well sign-posted, things can get a bit confusing with the multiple intersections and the lack of a designated starting point.
Our recommendation is to follow the path north from the car park (Midden Walk) and follow the shoreline of the Reserve in a clockwise manner.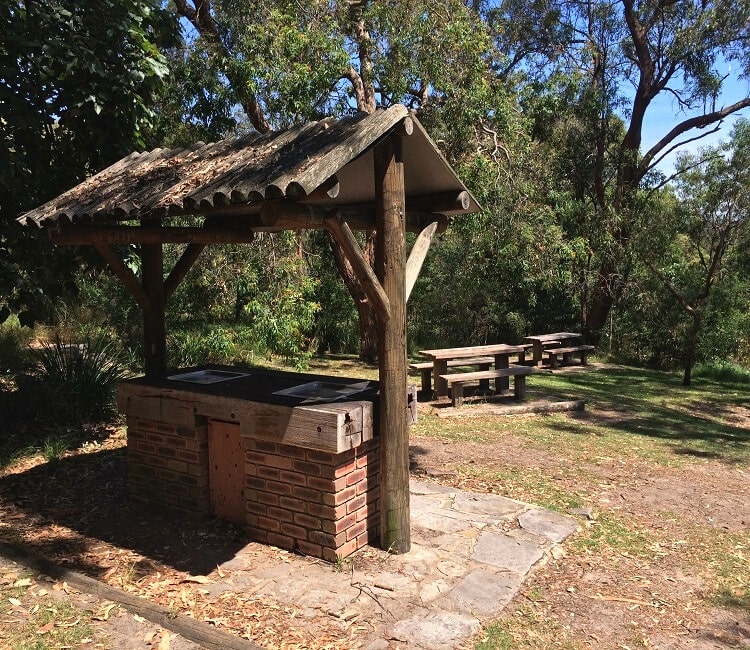 When you get to the easternmost point (a grassy area) of Balls Head Reserve, choose the Ballasters Track going west.
This eventually connects with the Harbour View Walk at the picnic area. From there, follow the Isabella Brierly track heading further west.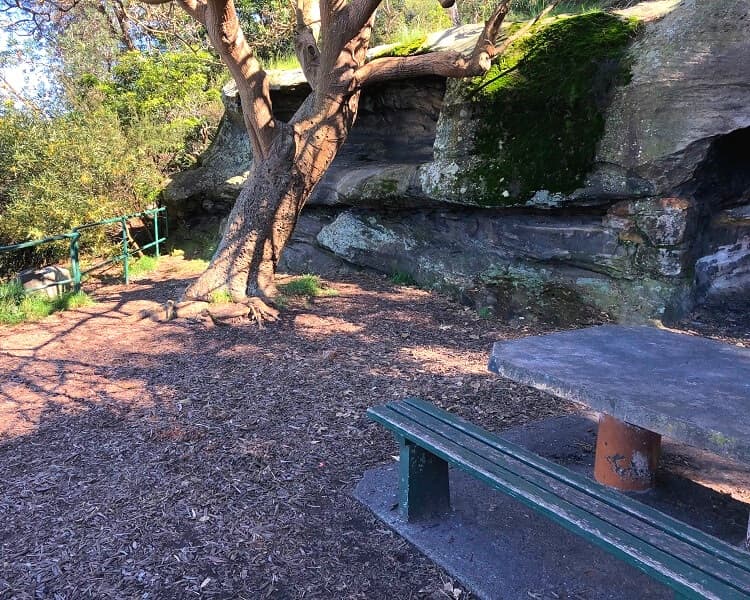 You will find some interesting rest areas, benches and caves along the way where you can sit, rest up and enjoy the views.
You can then choose to follow the Coal Loader Link track to the Coal Loader Centre for Sustainability, or head back to the car park.
The Coal Loader is quite an interesting spot to visit though, so it's highly recommended to keep following that trail and have a look.
The Coal Loader
Run by North Sydney Council, the Coal Loader has transformed a former industrial site into a unique place where people can come to learn more about sustainable living.

It's become a place to relax, be inspired, or simply grab a coffee and learn more about sustainable technology, community gardens, native bush nurseries, and regenerated parklands.
The highlight of The Coal Loader is the newly built Coal Loader Platform, a beautiful open green roof space.

One hectare in size, the concrete and sandstone platform structure is designed to be a multi-purpose recreational space, with spectacular views of the harbour as a bonus.
When you visit Balls Head Reserve, you should visit its neighbour too, Carradah Park, on the Waverton Peninsula.
It's one of those magical places where you can enjoy breathtaking views of the Sydney CBD skyline and Sydney Harbour Harbour in silence.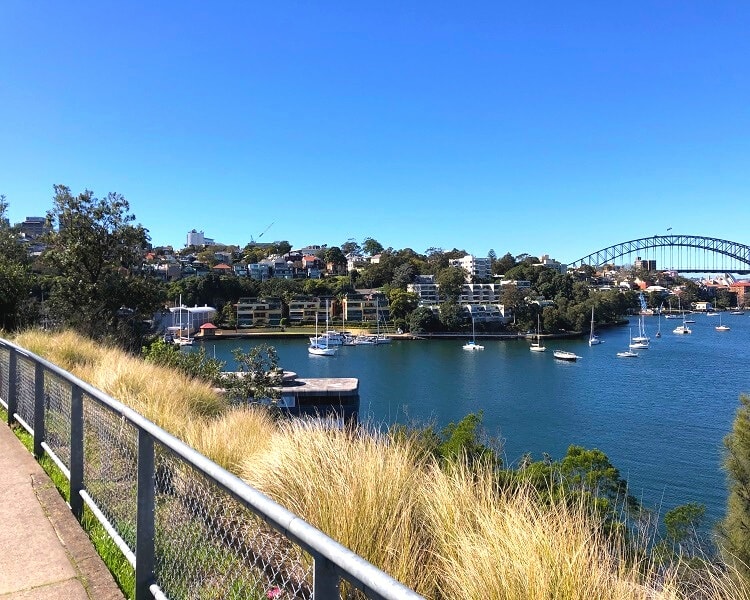 Overlooking Berrys Bay, Carradah Park has quite a rich history. In the 20th century, the area was used as a major oil storage facility.
BP Australia ceased its operations there in 1993, and in 2005 the Waverton Peninsula was re-opened as public parkland.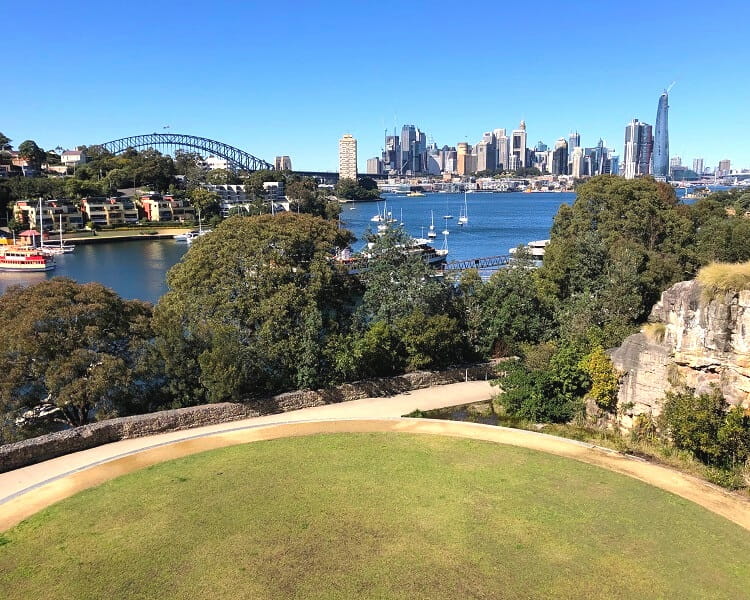 In the years following 1993, a transformation project changed the area from industrial to recreational. BP Australia also invested heavily in this transformation.
Some remnants of the industrial use were retained and incorporated into the new design. For example, the big circles in the park are where the big oil tanks used to be.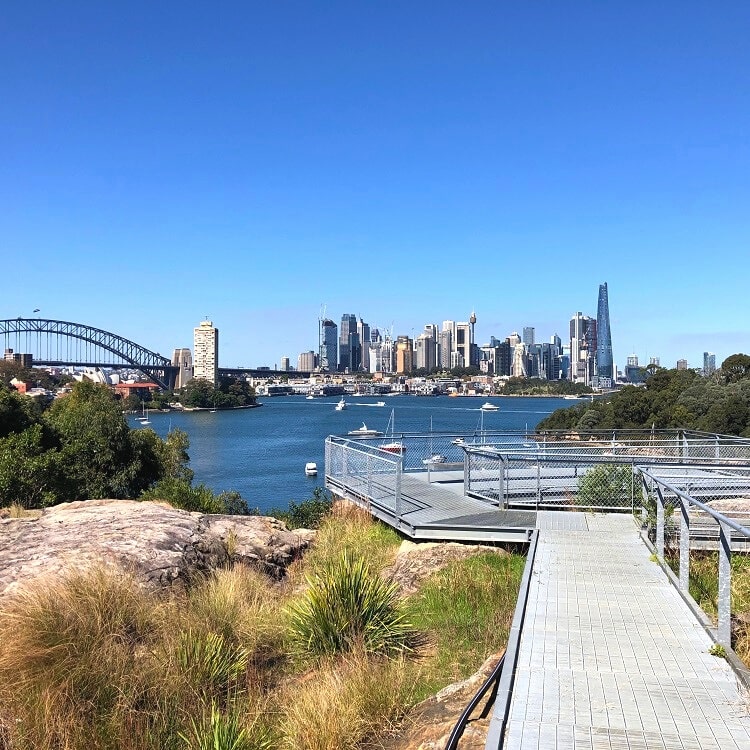 The park now offers some great walking paths that guide you through peaceful bushland with various beautiful lookout points along the way to enjoy.
Balls Head Reserve is a great day out for the family with excellent facilities to enjoy. It's still a bit of a hidden secret, so it usually doesn't get too busy there.
Balls Head Reserve is not only a great destination for some light bushwalking, but it's also a perfect spot to have a relaxing picnic in natural surroundings.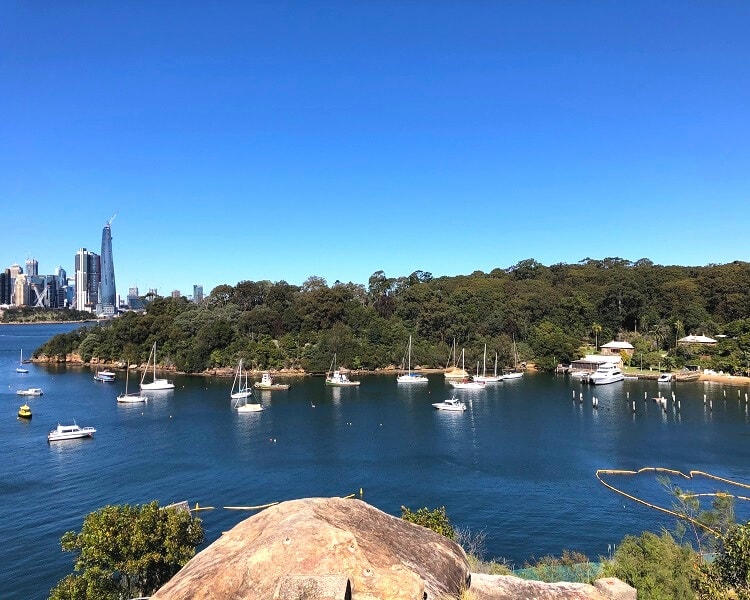 Don't forget to wander around Carradah Park too, and enjoy even more scenic views and beautiful parkland in a history-rich location.
Balls Head Reserve Facilities:
Toilets
BBQ and picnic tables
Water fountain
Walking tracks
Shelter and benches
Free parking area
Turn into Balls Head Drive from Balls Head Road, and follow until you reach the small car park.
To start exploring, starting from the car park, it's best to follow the path towards the north and go clockwise around the reserve.
The official address of Balls Head Reserve (see map):
Balls Head Drive
Waverton NSW 2060