Last updated: July 26, 2023
The walk from Chowder Bay to Balmoral Beach is a beautiful trail in the suburb of Mosman on Sydney's lower north shore, with stunning ocean and Harbour views to enjoy.
This trail is the second part of the Taronga Zoo to Balmoral Beach walk, which also includes the section between Bradleys Head and Chowder Bay.
You can begin the walk at either end, but if you start in Chowder Bay, you can finish your walk with lunch and a relaxing swim in Balmoral Beach.
Chowder Bay to Balmoral Walk
Distance:
2.7km (one way)
Duration:
1 hour
Grade:
Easy
You can start the walk from Chowder Bay or Balmoral Beach, but we recommend starting in Chowder Bay. Both of these locations have ample paid parking available.
To get to Chowder Bay, turn into Chowder Bay Road from Middle Head Road via the roundabout and continue to the end. Park your car at one of the ticketed parking spots (see map location).
Public transport is also a viable option. You can catch a ferry from Circular Quay to Taronga Zoo and hike to Chowder Bay from there.
In addition, there are various bus stops along Middle Head Road and Chowder Bay Road, not too far away from the trailhead.
Chowder Bay to Balmoral Track Notes
Once you've arrived in Chowder Bay, it's time to start hiking!
We're going to describe this fantastic walk along the following highlights and landmarks:
Bungaree's Walkway
Georges Head Lookout
Georges Heights
Balmoral Beach
Here is a handy map with the above highlights and landmarks highlighted:

1. Bungaree's Walkway
The first section of the walk starts at a sign that says Headland Park and Bungaree's Walkway, close to the parking area and next to the cafe. This is towards the end of Chowder Bay Road, just before the little roundabout.
Bungaree's Walkway is the steep hike up to Georges Heights and into Headland Park. It is named after an Aboriginal Australian called Bungaree, who was in charge of a local farm established by Governor Macquarie in 1815.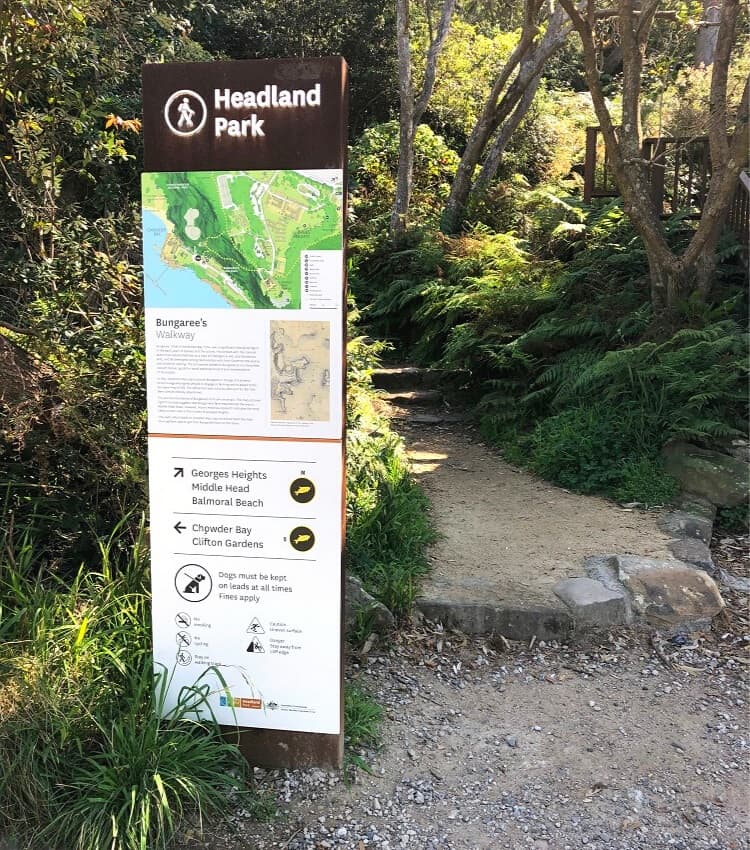 This walkway connects with Suakin Drive, which provides access to the Gunner Barracks and the Georges Head lookout point.
Gunners Barracks is now a popular spot for weddings and high tea but was once a crucial military post to protect Sydney Harbour against invaders.
2. Georges Head Lookout
The highlight along the Chowder Bay to Balmoral walking trail is Georges Head Lookout, one of the most scenic lookout points in Sydney.
You can find this lookout just behind the Gunners Barracks. Follow the paved walking path to the lookout, and the Harbour will open up in front of you. The views of North Head, South Head, and the city skyline, are magnificent.

Take your time to explore this area and discover the various tunnels, battlements, and cannons. This is also a great spot to have a picnic.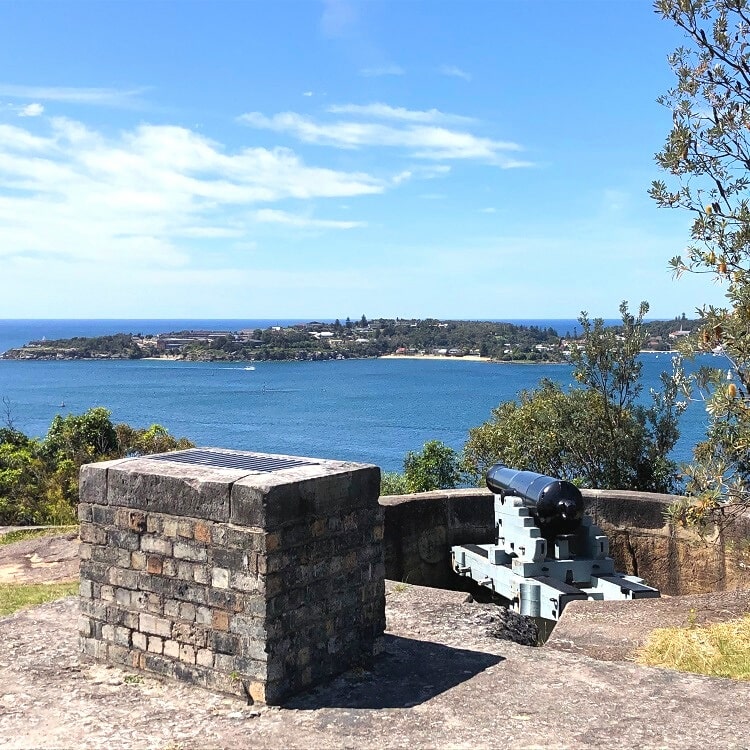 You can continue on the dirt track up and around the headland, taking in more of the view towards Middle Head. You may even encounter local wildlife, like a Kookaburra digging for worms or a flock of Australian bush turkeys hanging out in the trees.
Retrace your steps to the main walking track, and continue the path into the bush heading north towards Middle Head.
3. Georges Heights
The section in Georges Heights between Georges Head Lookout and Balmoral Beach offers incredible views of Middle Head and the ocean further ahead.
There are a few cleared spots along the path where you can enjoy uninterrupted views, with the occasional bench where you can have a seat and take it all in.

The last section, before the trail reaches Balmoral Beach, goes through a protected area that was created for native trees to flourish.
It's a section with boardwalks and stairs above the ground to protect the local vegetation against the spread of water mould in the soil.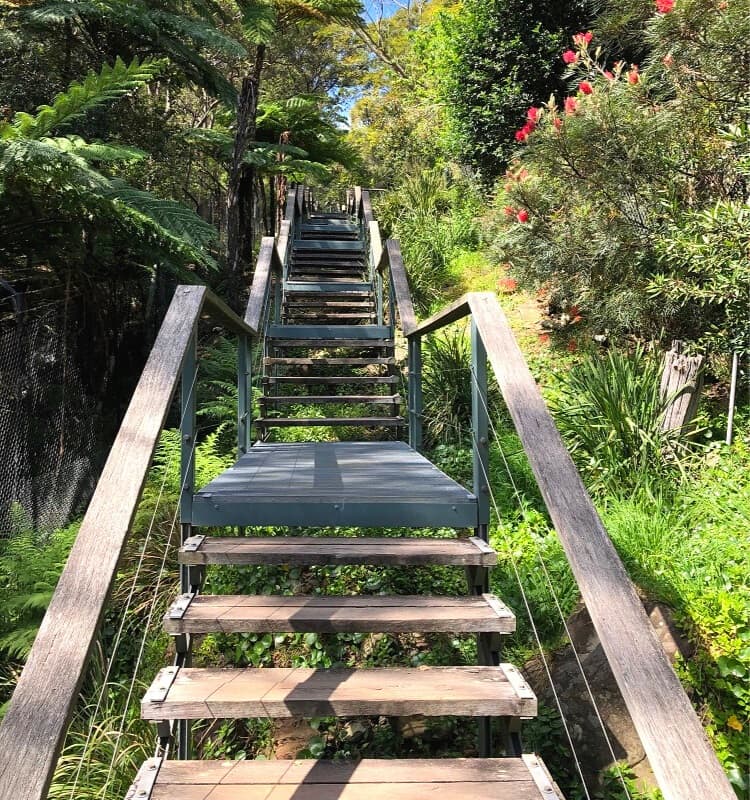 This part of the walk is quite serene and feels a bit like walking through a tropical rainforest.
At the end of this section, the trail finishes at Balmoral Park, a large open field with an oval, a fitness station, and toilet and shower facilities.
4. Balmoral Beach
Cross Balmoral Park and the car park on the other side, and you will end up at beautiful Balmoral Beach, one of Mosman's best beaches.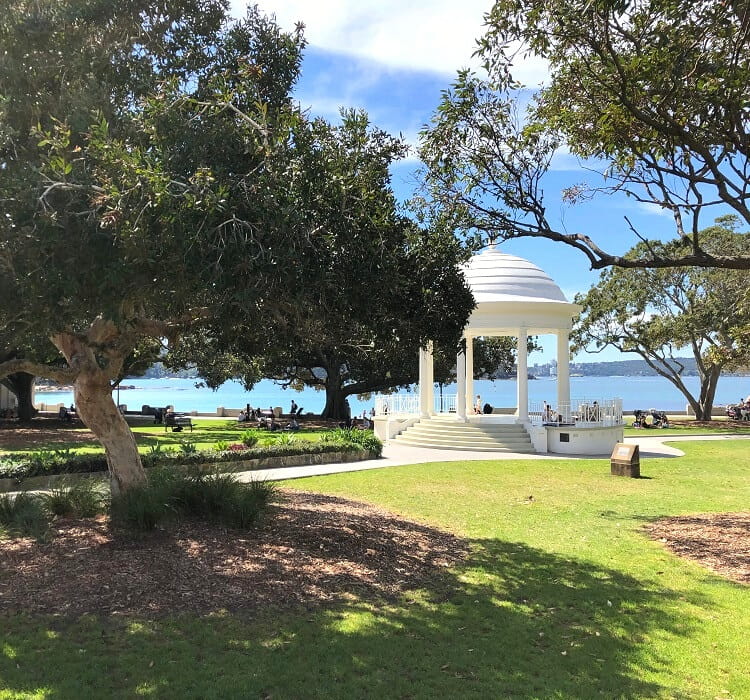 It's not difficult to see how one could spend a whole day at Balmoral Beach, one of Sydney's most popular family-friendly beaches.
The beach typically has very calm water, perfect for a relaxing swim. And with many kiosks, cafes, and restaurants along the road behind the beach, there are plenty of options for a good lunch.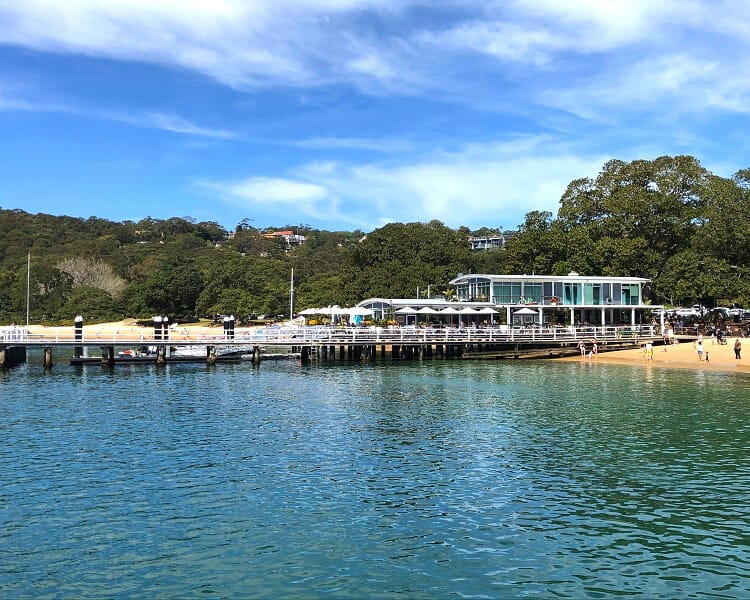 If you'd like to get active in Balmoral Beach, hire a stand-up paddling board and go for a relaxed paddle. Or do a nice snorkel or a scuba diving session in the bay's sheltered waters.
The Chowder Bay to Balmoral walk is a relatively short and easy hike with various interesting sights and breathtaking views of Sydney Harbour.
As mentioned above, this walk forms part of the coastal trail between Taronga Zoo and Balmoral Beach, so there is the option to extend this hike and start from Taronga Zoo or Bradleys Head.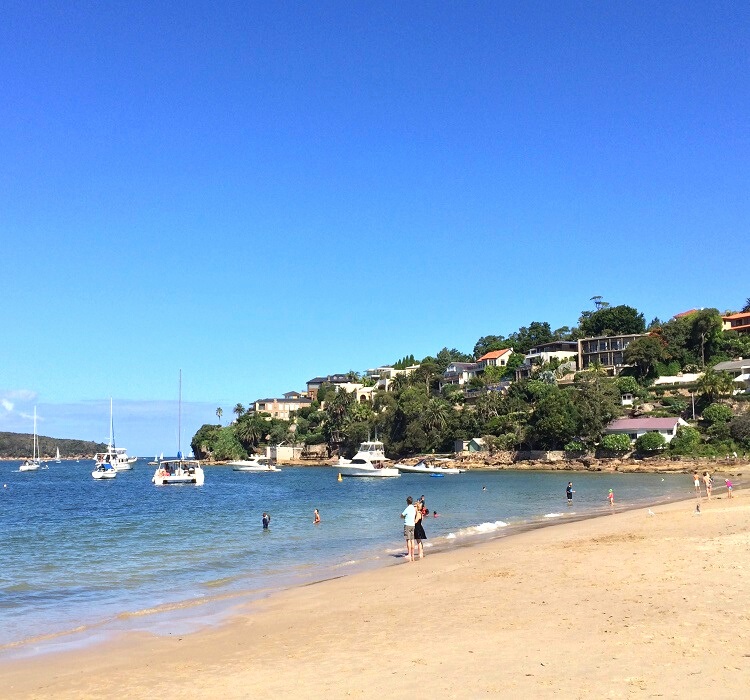 You can also continue the walk beyond Balmoral Beach to Chinamans Beach, and from there continue to the Spit Bridge and on to Manly Beach.
That's the beauty of Sydney Harbour and Sydney's coastline. All of these shorter walking tracks are connected and are all part of the 80 km long hike from Bondi Beach to Manly Beach.