Last updated: May 11, 2022
Looking for great weekend escape ideas? We have shortlisted 17 beautiful weekend getaway destinations in New South Wales, all within driving distance from Sydney.
While Sydney has a lot to offer to both tourists and residents, it doesn't hurt to sometimes escape the city and have a relaxing weekend away.
Luckily, Sydney and New South Wales offer lots of options for exciting weekend getaway destinations, and some of them don't even require a lot of driving to get to.
To help you find inspiration for your next long weekend, we have shortlisted 17 Sydney weekend escapes that we're confident you're going to enjoy.
Here are 17 great weekend trip destinations in New South Wales (from north to south), all within driving distance from Sydney, where you can spend a long weekend away.
1. Byron Bay
Byron Bay is a bit of a long drive away from Sydney, but we love it so much that we just had to include it in this list of weekend trips.
Tucked away in the northeastern corner of New South Wales, not too far from the Queensland border, Byron Bay is a popular beachside town that attracts a great number of travelers each year.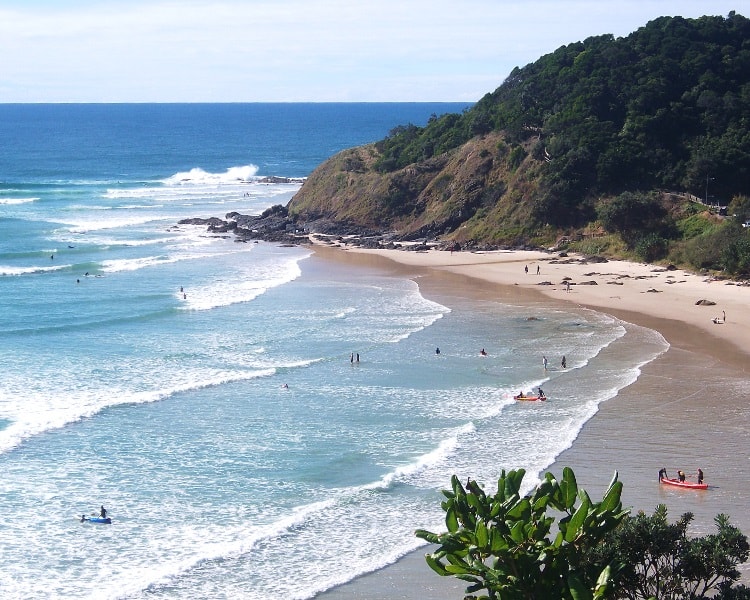 With so many natural attractions and charming towns in the surrounding area, Byron Bay is the perfect place for a short holiday break when you most need it. Unsurprisingly, Byron Bay has lots of great beaches on offer, and you can also visit some very pretty sights in the Hinterland.
Check out our list of top things to do in Byron Bay for practical tips and inspiration, and check out our list of accommodation options in Byron Bay if you're looking for a great hotel.
2. Waterfall Way
The Waterfall Way is a 185km scenic drive between Coffs Harbour and Armidale, passing through New England and Dorrigo national parks, with numerous impressive waterfalls as the key attraction.
With so many impressive sights to visit, the Waterfall Way is a popular weekend getaway destination in northern New South Wales.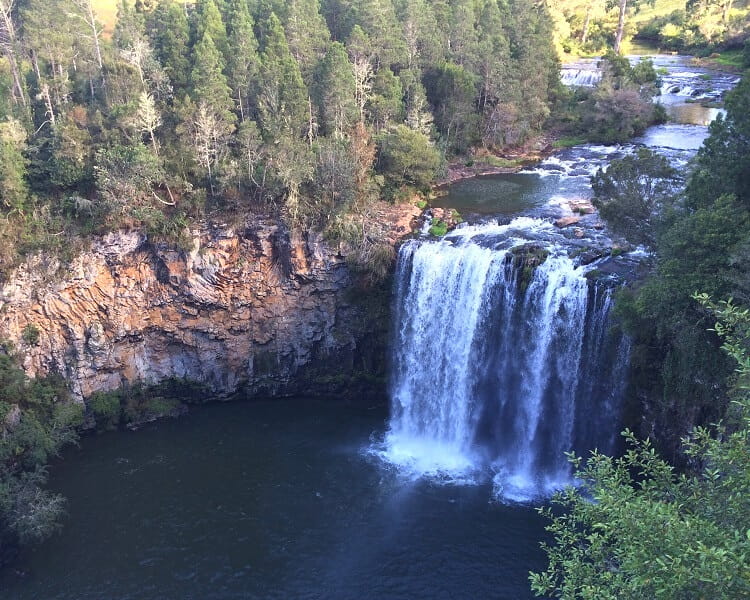 One full day is typically enough to see most of the highlights along the Waterfall Way, but you can just as easily allocate two full days in this area which will allow you to also do some of the walking tracks and visit all the lookout points.
One of the most impressive waterfalls is Ebor Falls, a beautiful cascade waterfall on the Guy Fawkes River with a large viewing platform next to it.
Read our guide to the Waterfall Way with a complete list of all attractions to visit plus itineraries to help plan your weekend escape.
3. Port Macquarie
Conveniently situated midway between Sydney and Brisbane at the mouth of the Hastings River, Port Macquarie has been one of the most popular Sydney weekend getaway destinations for decades, and rightly so.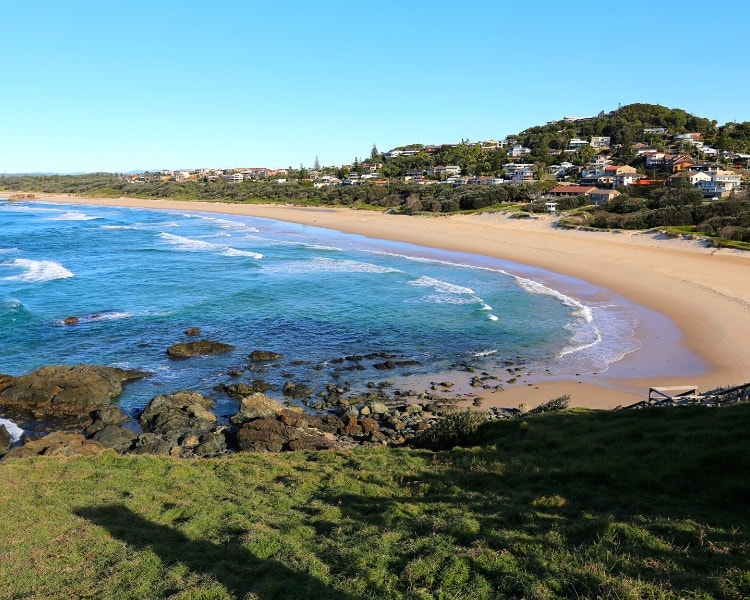 Known for its beaches, waterways, hinterland, and near-perfect climate, Port Macquarie is a great family-friendly holiday spot.
One of the highlights in Port Macquarie is a scenic coastal walk between the town centre and the 19th-century Tacking Point Lighthouse. This walking track offers great views, and you may even spot a few whales and dolphins.
4. Narrabri
Located 550 km northwest of Sydney, Narrabri is a small town in the North West Slopes region of New South Wales. Narrabri is the perfect base for outdoor enthusiasts, as it is surrounded by various national parks.
The most popular attractions near Narrabri are Mount Kaputar National Park and Pilliga Forest, both with lots of walking tracks, lookouts, and unique sights to explore.

The Australia Telescope Compact Array, the Pilliga Sandstone Caves, and the Mount Kaputar Summit are just a few of the many highlights in and around Narrabri.
Check out our list of top things to do in Narrabri for the best attractions and activities, including tips on how best to get there and where to eat.
5. Hunter Valley
Situated north of Sydney and west of Newcastle, the famous Hunter Valley has been one of Australia's major wine regions since the 19th century.

The region is home to a great variety of wineries, from international brands to smaller family-run businesses. Most of these wineries offer cellar door wine tastings and tours.
It's not just wine though that makes the Hunter Valley such an appealing weekend escape from Sydney. You will also find lots of quality spas in the area, in addition to various walking trails and national parks.
6. Port Stephens
Located just north of Newcastle in the Hunter Region, Port Stephens is a popular coastal destination with beautiful beaches, great snorkelling and diving spots, and lots of cafes and restaurants.

Nelson Bay and Shoal Bay are the two main towns in Port Stephens, with lots of hotels available to make your long weekend in this area a memorable experience.
Go stand-up paddling, do a snorkeling session, hike to Mount Tomaree, or explore the sand dunes on a quad bike; it's very easy to spend a long weekend away in Port Stephens.
7. Newcastle
Newcastle may not be on top of people's list of go-to NSW weekend getaway destinations, but Australia's 7th biggest city actually has a lot to offer.
After many years of transformation, developments, and upgrades, Newcastle is now so much more than just an industrial hub. Newcastle has beautiful beaches, coastal walks, ocean baths, great pubs, and a lively CBD area, just to name a few attractions.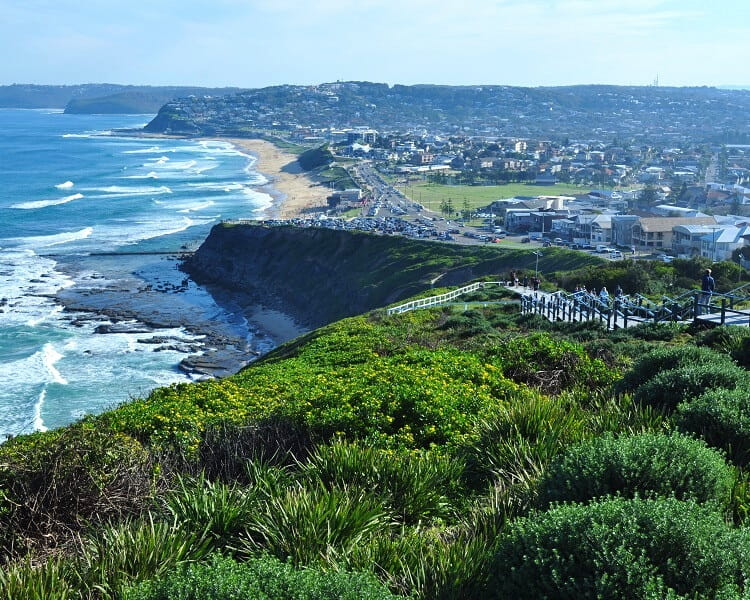 An interesting new highlight in Newcastle is the Anzac Memorial walk, a picturesque 450m long bridge and boardwalk, dedicated to the memory of fallen soldiers from World War I.
The Memorial Walk was built in 2015 to commemorate not only the 100th anniversary of the ANZAC's landing at Gallipoli, but also the commencement of the steel industry in Newcastle. Several viewing platforms along the way give visitors great views of Newcastle and its beaches.
8. Avoca Beach
Avoca Beach is a coastal suburb on the Central Coast with a popular beach that goes by the same name.
It's located just south of Terrigal, another popular beach and tourist destination on the Central Coast, but Avoca Beach is a bit quieter and perhaps a little prettier.

Avoca Beach is a patrolled beach, with good swimming conditions, great surfing spots, a rock pool, and also a fenced playground for the kids.
There are also lots of cafes and restaurants in the area where you can go for breakfast, lunch, or dinner, in addition to other things to do, such as hiking, kayaking, and stand-up paddling.
9. Mudgee
Also located in the Central Tablelands region, Mudgee is another great town to visit in New South Wales. Similar to Orange, Mudgee is home to some excellent boutique wineries.
Wine production is serious business in the Mudgee area, with some wineries you can visit yourself, while others you can visit through an organised tour.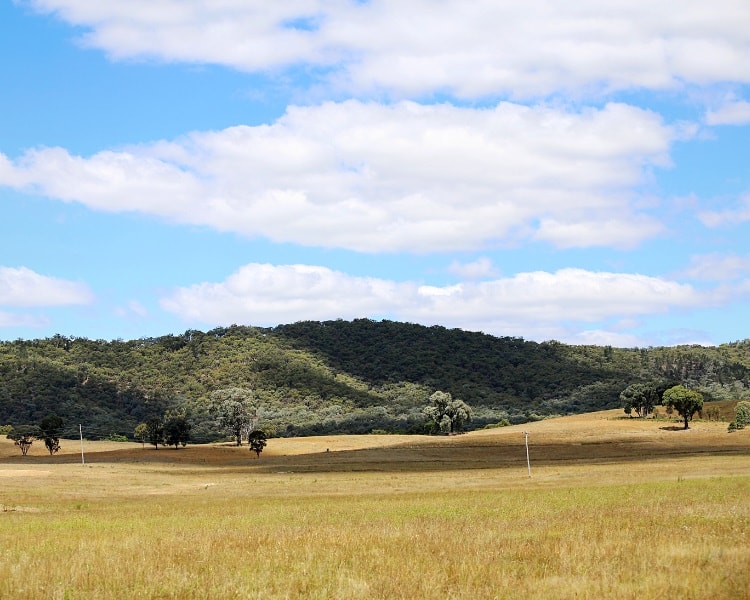 Mudgee has a strong pastoral and gold rush history, and the various heritage buildings and historic pubs are a great reflection of that.
In addition to wine tasting, there are lots of other things to do in and around Mudgee, such as hiking, kayaking, and various day trips to sights nearby.
10. Orange
While the coast of New South Wales has tons of great weekend holiday destinations, going inland can certainly also result in great adventures.
Our next recommended destination tip in this list of Sydney weekend getaways is the city of Orange, located in the Central Tablelands region of New South Wales, 250km west of Sydney.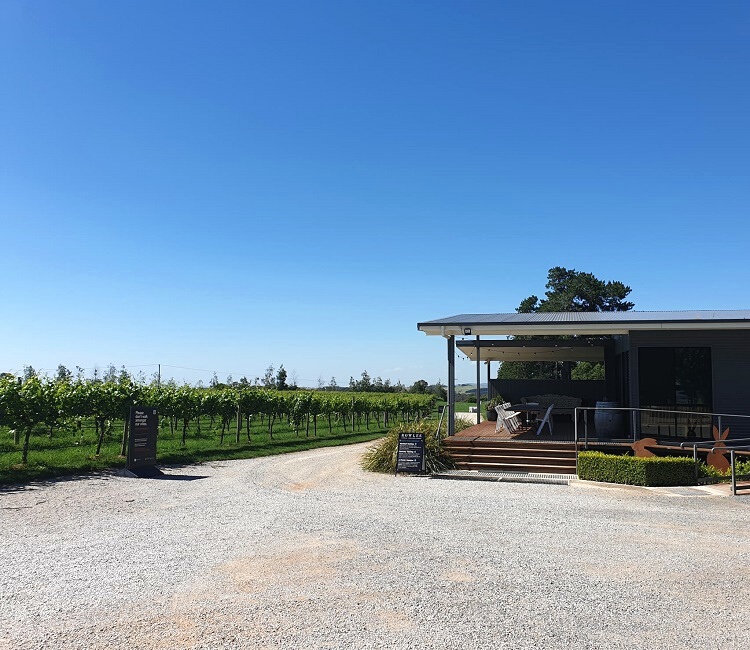 Orange is a growing country town, home to some great wineries, lively pubs, and historic buildings, surrounded by beautiful natural scenery. Hiking is also an option, with several scenic bushwalking trails nearby to choose from.
Check out our guide to things to do in Orange for a complete list of the best attractions and activities for a fantastic long weekend escape.
11. Lithgow
Lithgow is a historic town located on the western edge of the Blue Mountains, approximately two hours driving from Sydney via the Bells Line of Road or the Great Western Highway.
The rich industrial history of Lithgow and the national parks surrounding the town, make Lithgow an unexpectedly perfect Sydney weekend getaway destination.

Lithgow is also a good base to visit attractions that are a bit further away, such as the Jenolan Caves, the Hartley Historic Village, and the Glow Worm Tunnel.
Read our guide to things to do in Lithgow for a full list of all the attractions in this historic part of New South Wales.
12. Katoomba
Most Sydney-siders would probably consider the Blue Mountains to be a day-trip destination.
But with so many walking tracks, lookout points, waterfalls, and tourist attractions on offer, it's not difficult to spend two or three days in Sydney's most popular national park for a nice weekend escape.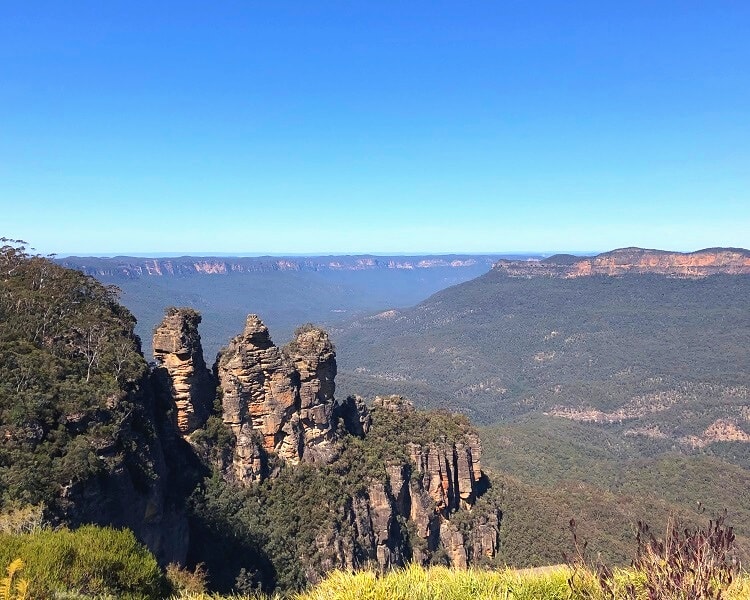 The advantage of spending a few days in the Blue Mountains is that it will allow you to go a bit off the beaten track. While the Three Sisters and Scenic World are great attractions, there is so much more to see and do in the Blue Mountains.
Katoomba is perhaps the best township in the Blue Mountains to use as a base to explore the national park. It's centrally located and is also home to the most popular sights and walking tracks.
From Katoomba, it's only a short drive to other popular destinations in the area, such as Wentworth Falls, Blackheath, Leura, and Mount Victoria.
13. Shellharbour
Located in the Illawarra region just south of Wollongong, Shellharbour is the perfect Sydney weekend getaway destination, with great beaches, dive sites, and national parks to explore.
One must-see highlight in the area is Bass Point Reserve, a headland with one of the few littoral rainforests in the Illawarra. It's also home to a large collection of Aboriginal and European heritage sites and marine habitats.

Another highlight is Killalea Reserve, a scenic coastal area that is now a large recreational park with lots of opportunities to go surfing, fishing, bushwalking, and camping.
Also, don't forget to visit nearby Carrington Falls, a stunning plunge waterfall on the Kangaroo River. There are some great bushwalking tracks as well, which makes for a great day out.
14. Kangaroo Valley
Kangaroo Valley is both a small village and a picturesque valley, located within Morton National Park, 160km south of Sydney. The valley is home to several scenic walking tracks, famous waterfalls, and other popular tourist attractions.
The Kangaroo River gently flows through the valley's rainforests and countryside. The iconic Hampden Bridge, a 19th-century, single-lane Victorian suspension bridge supported by sandstone towers, crosses this river in the town of Kangaroo Valley.

Some of the most popular attractions to visit in the Kangaroo Valley are Belmore Falls, the Hindmarsh Lookout, Pigeonhouse Mountain and Fitzroy Falls.
Also worth visiting is the Pioneer Village Museum, a family-friendly outdoor display of replica pioneer-era buildings with period artifacts. The surrounding 7ha of bushland is home to a few easy bushwalking tracks.
15. Jervis Bay
Just like Port Macquarie, Jervis Bay on the South Coast is another classic family-friendly Sydney weekend getaway destination.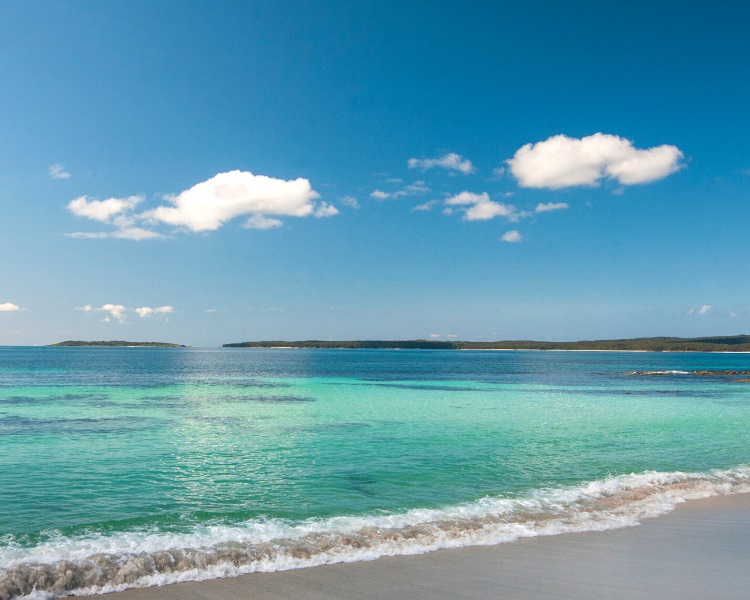 Famous for its white-sand beaches and clear blue waters, Jervis Bay has a very laid-back and somewhat paradisaical atmosphere that we can all appreciate.
Jervis Bay is also home to Hyams Beach, claimed by many to have the whitest sand in the world. Whether that's true or not, we don't know, but Hyams Beach definitely is one of the prettiest beaches in New South Wales.
16. Canberra
Canberra, some hate it, others love it. Our nation's capital is a different kind of city, a very unique city that has turned a bit hipster in recent years.
Not only is Canberra home to some excellent cafés and great dining venues, but you will also find some of the country's best museums and galleries in Australia's largest inland city.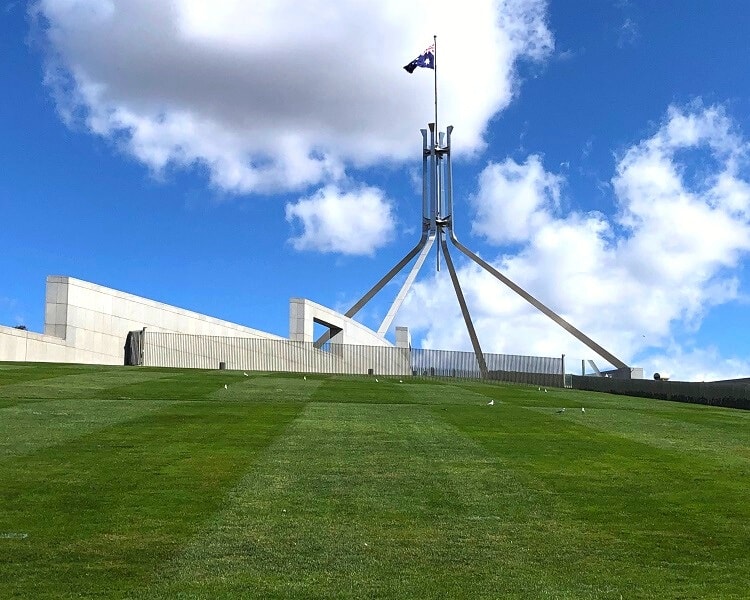 A must-visit is the Australian War Memorial, Australia's national memorial to the members of its armed forces and supporting organisations who have died or participated in wars involving the Commonwealth of Australia. It also includes an impressive national military museum.
Other highlights to visit in Canberra are the old and new Parliament Houses, Lake Burley Griffin, the National Art Gallery and Questacon.
Read our guide to the top things to do in Canberra for a complete list of the best tourist attractions in this unique city.
17. Thredbo
Mount Kosciuszko in the Snowy Mountains in New South Wales is Australia's highest point, peaking at 2,228 metres above sea level.
While Mt Kosciuszko is primarily known as a busy ski destination during winter, the area is also a very popular spot for hiking, as well as for mountain biking during the warmer summer months.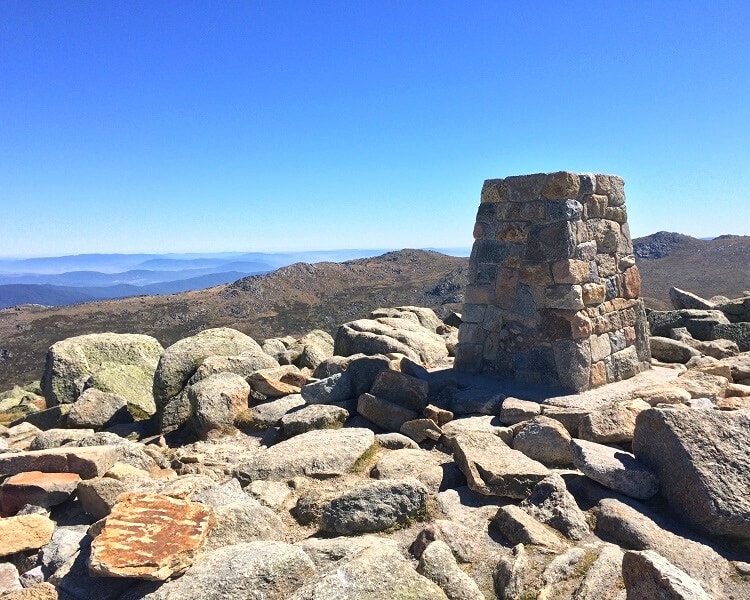 Several walking tracks take you to the summit of Australia's tallest mountain, offering breathtaking views of Kosciuszko National Park.
Thredbo is perhaps the most pleasant village to use as your base. Not only is Thredbo the starting point of the main track to the summit of Mount Kosciuszko, but it is also home to lots of family-friendly attractions, cafes, restaurants, and shops.